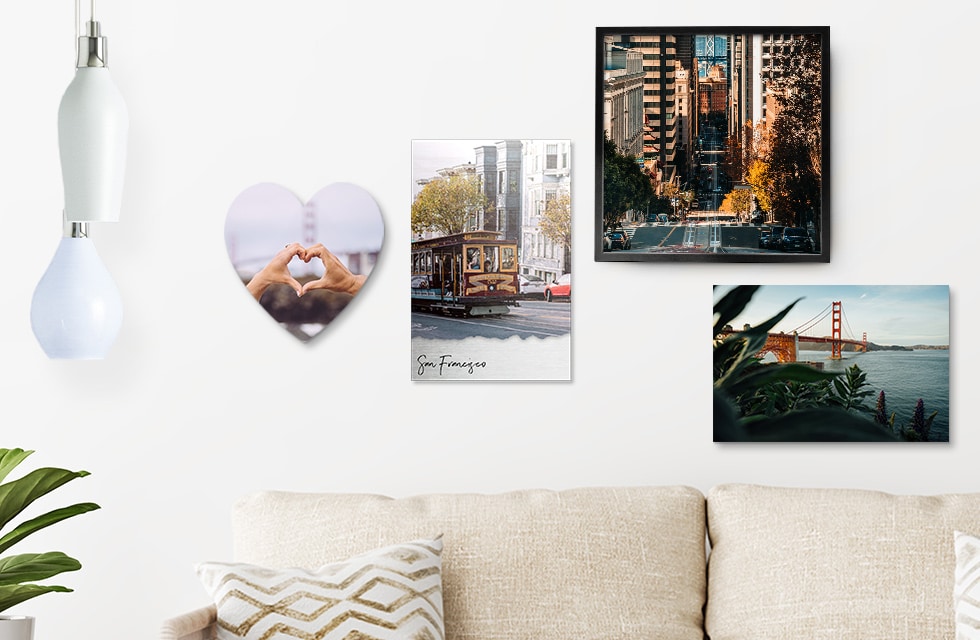 Beautiful, lightweight and affordable, our photo tile range makes it extra easy to refresh your walls with your favorite photos, whenever you feel like it! Whether you're looking for a perfectly unique photo gift for anniversaries, birthdays, graduations, Mother's Day, Father's Day, or any other special occasion, or just want to spruce up and add some character to a room in your house, there's a photo tile option for you. Create a photo tile gallery wall in minutes and find the right style of tile print for every space around you! Read on for some inspiration and ideas on where and how to make the most of your new photo tiles.
For a Quick Refresh
When you're feeling less than excited about your current home decor setup but are pressed for time and money (who isn't these days?), just print out your best photos as a photo tile set. The self-adhesive magnets included on the back of each photo tile means they'll be super easy to hang and reposition so you could even change them up according to the seasons. Our split photo tile sets are available in sets of 4, 6 and 9 and our photo tile gallery sets come in sets of 3, 4, 6 and 9, and in tile sizes 8×8, 8×12, 12×12.
Go Modern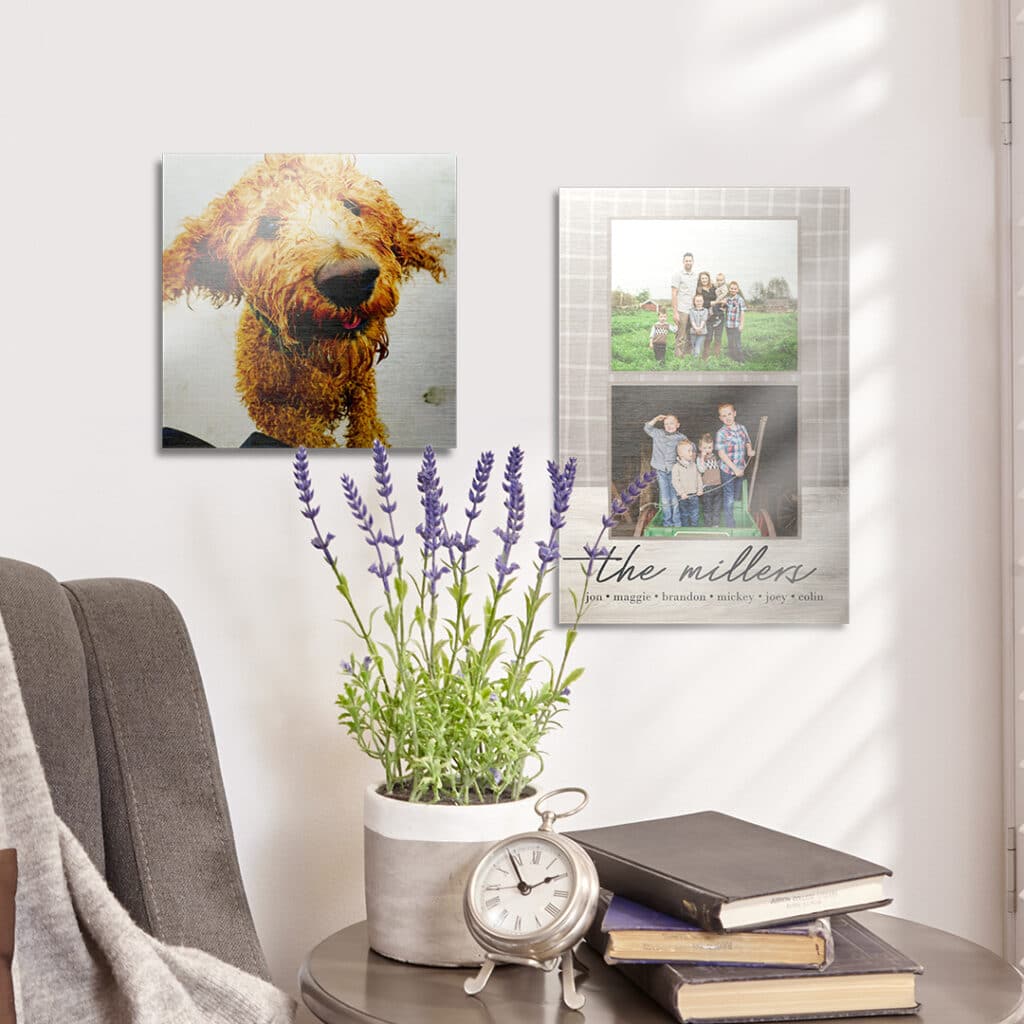 Add an impressive, modern touch to your favorite memories with our new metallic finish foam backed photo tiles. Available in 3 sizes (8×8, 8×12, and 12×12), the brilliant metallic finish will add an instant class and polish to any space. We highly recommend metallic photo tiles for offices and work spaces, as well as renovated washrooms.
A Classic Touch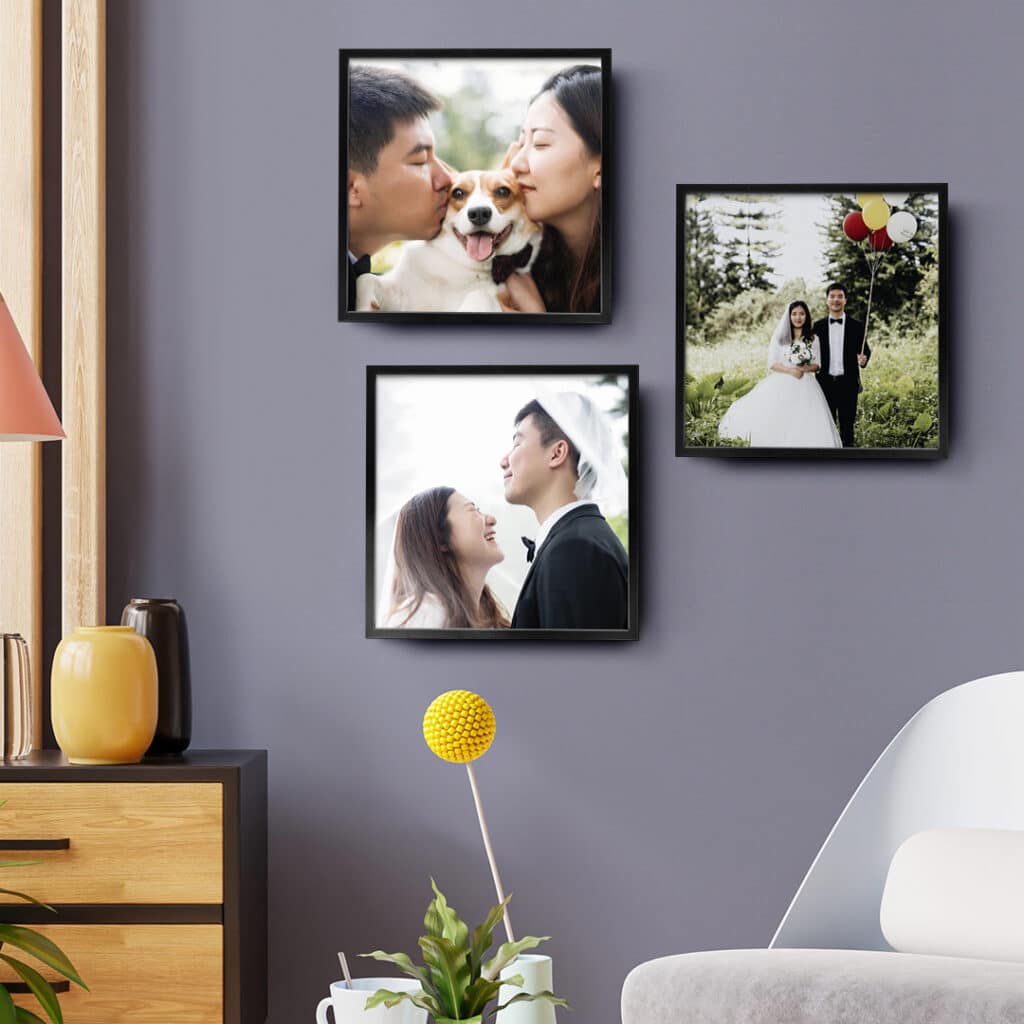 If you prefer a more classic look to your gallery wall, you'll love our 8×8 black-framed photo tile option. These would look fantastic in a living room, breakfast nook, bedroom and hallways. They would also make for a perfect gift for grandparents and older relatives.
Get Playful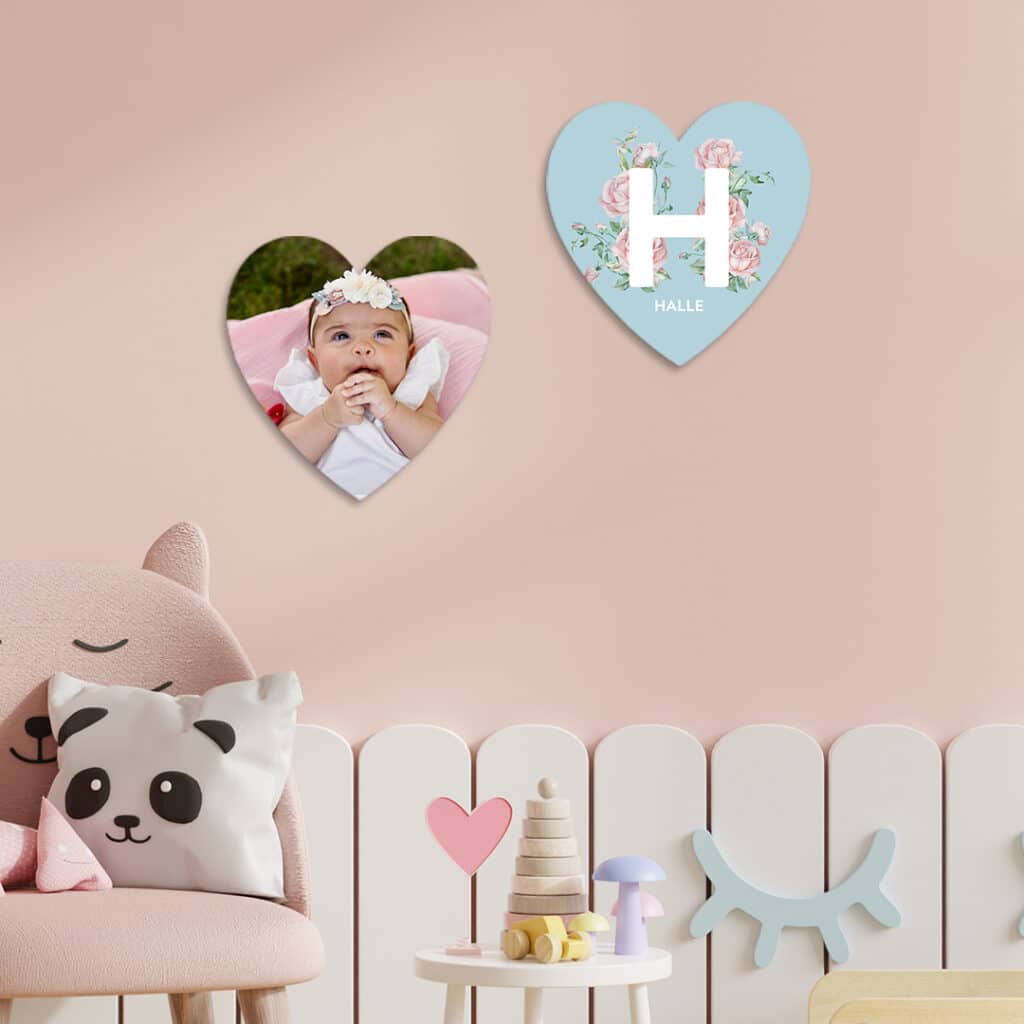 Our heart-shaped photo tiles are lightweight and have beveled edges for a modern, clean design. These make an adorable addition to any gallery wall! They would also work really well in a young child or teenager's bedroom, and would make for a unique and romantic Valentine's Day or anniversary gift!
Our standard matte photo tiles come in a range of sizes from 8×8 to 12×12. See the full range of photo tiles here.
We love seeing what you come up with! Please tag us @SnapfishUS and #snapfish on Facebook, Instagram & Pinterest. Check out the Snapfish site for even more custom gift ideas.