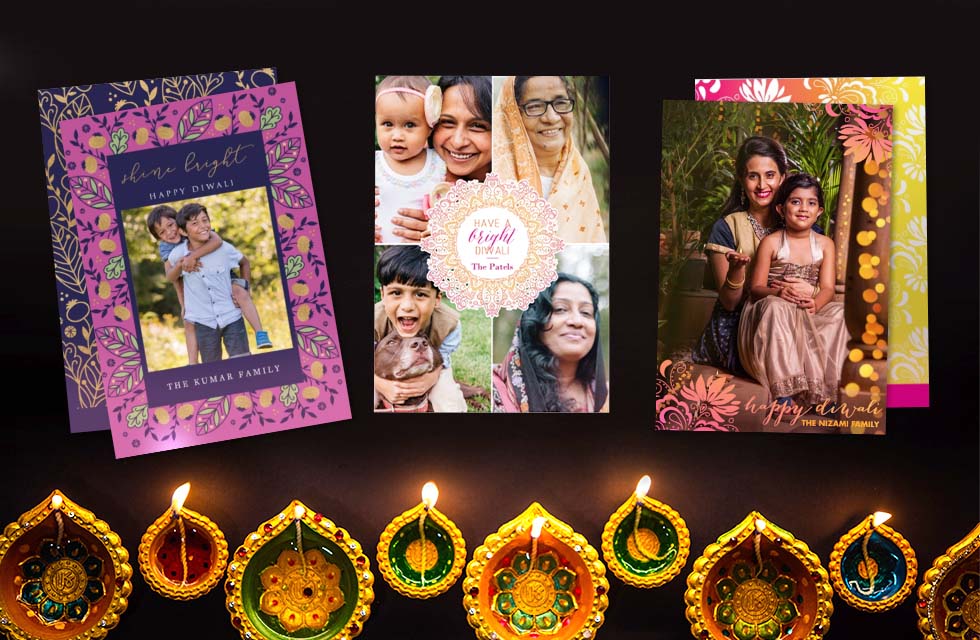 Diwali, is a festival of lights and one of the big festivals celebrated by Hindus, Jains, Sikhs, and Buddhists. The festival usually lasts five days and is celebrated during the Hindu lunisolar month of Kartika (between mid-October and mid-November). If Diwali is important to you, why not send blessings to your friends and loved ones with a custom Diwali card.
Diwali commemorates Prince Rama's triumphant return to the city of Ayodhya after fourteen years of exile and the heroic rescue of his wife, Sita (an incarnation of the goddess Lakshmi). In the lead-up to the holiday, celebrants will prepare by cleaning, renovating, and decorating their homes and workplaces with diyas (oil lamps) and rangolis (colourful art circle patterns). People wear their finest clothes, illuminate the interior and exterior of their homes with diyas and rangoli, perform worship ceremonies of Lakshmi, set off fireworks, and take part in family feasts, where sweets and gifts are shared. Diwali is also a major cultural event for the Hindu, Sikh, and Jain diaspora.
Our Top 5 Diwali Custom Card Designs
Delightful Diwali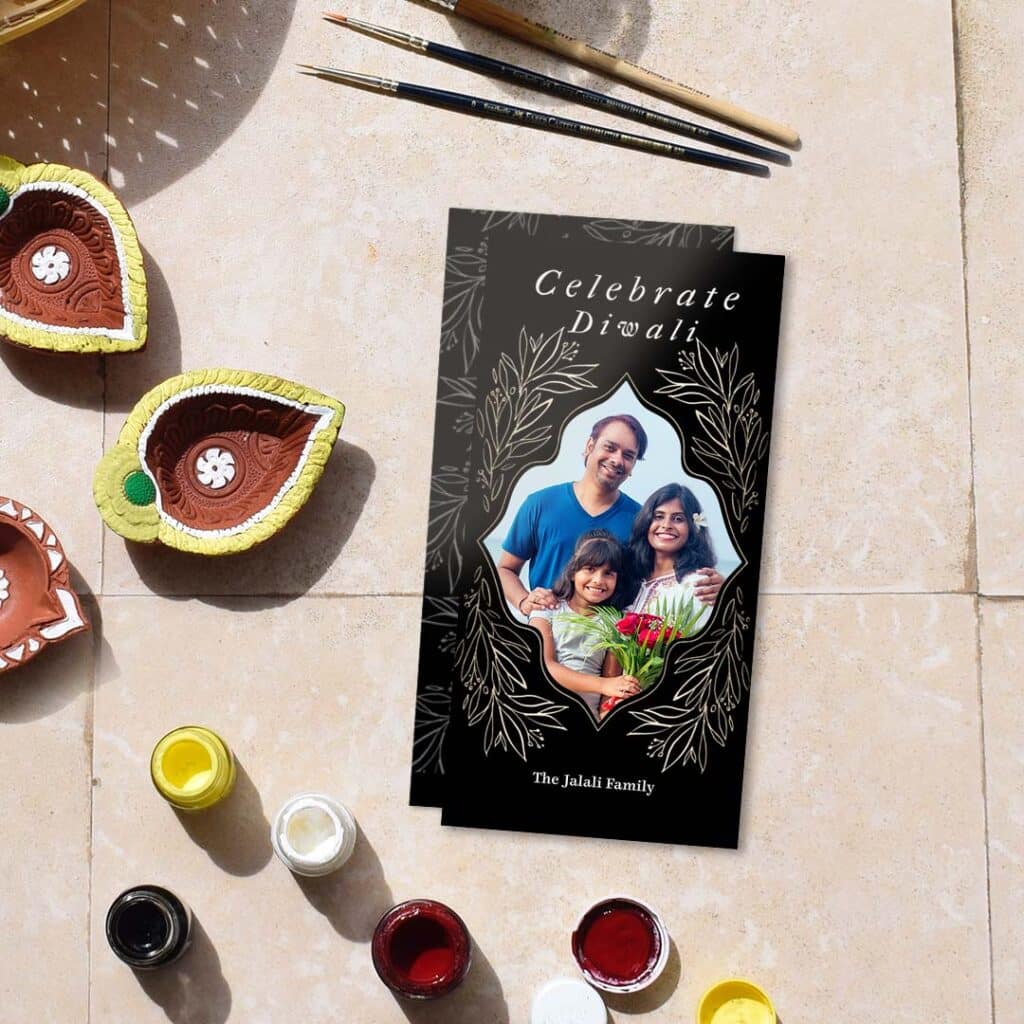 Spirited Florals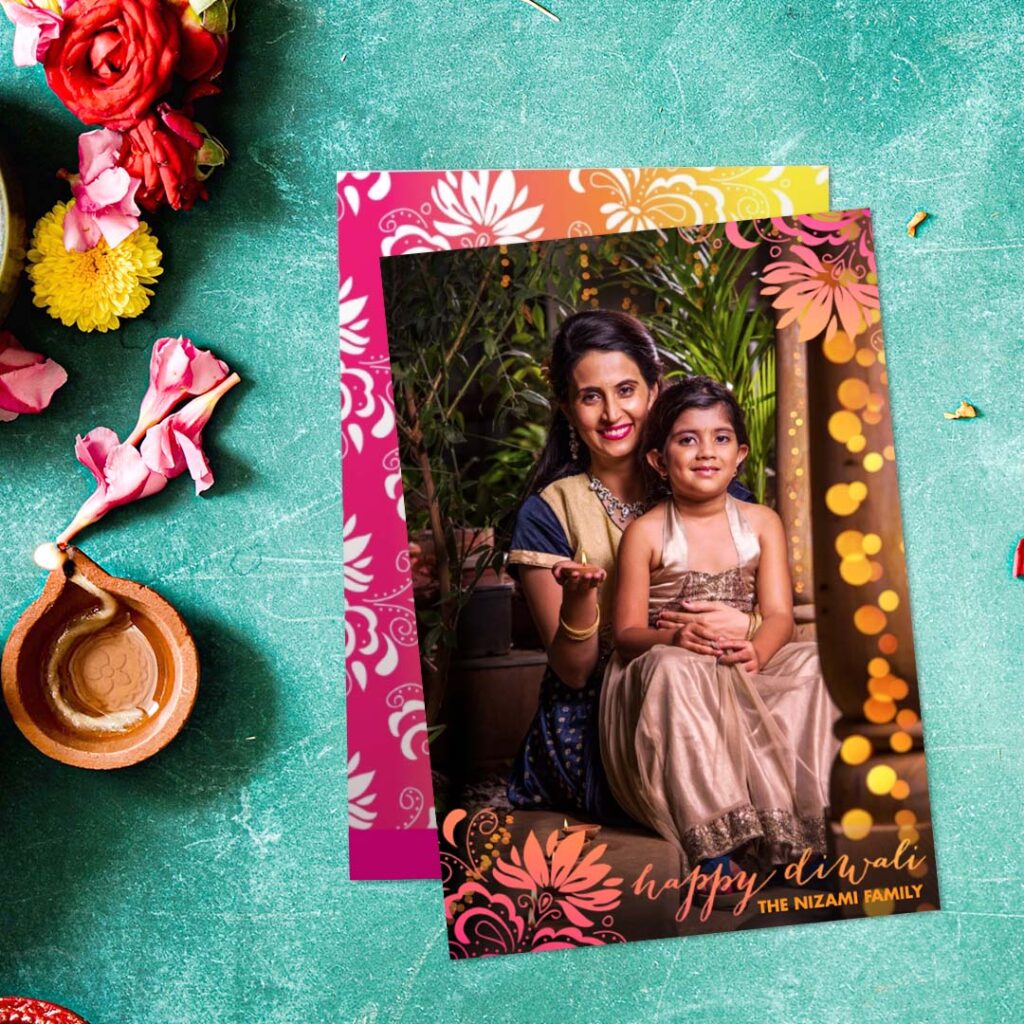 Intricate Mehndi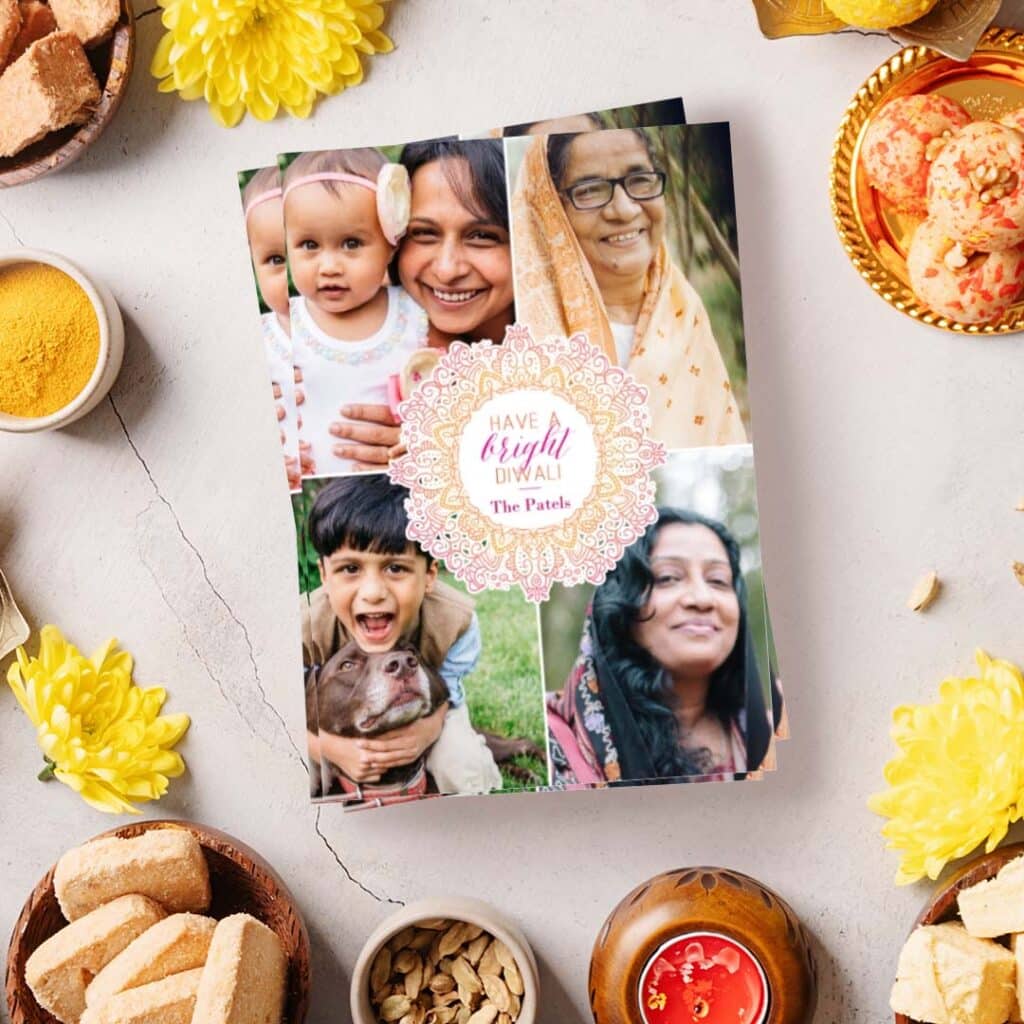 Shimmering Lights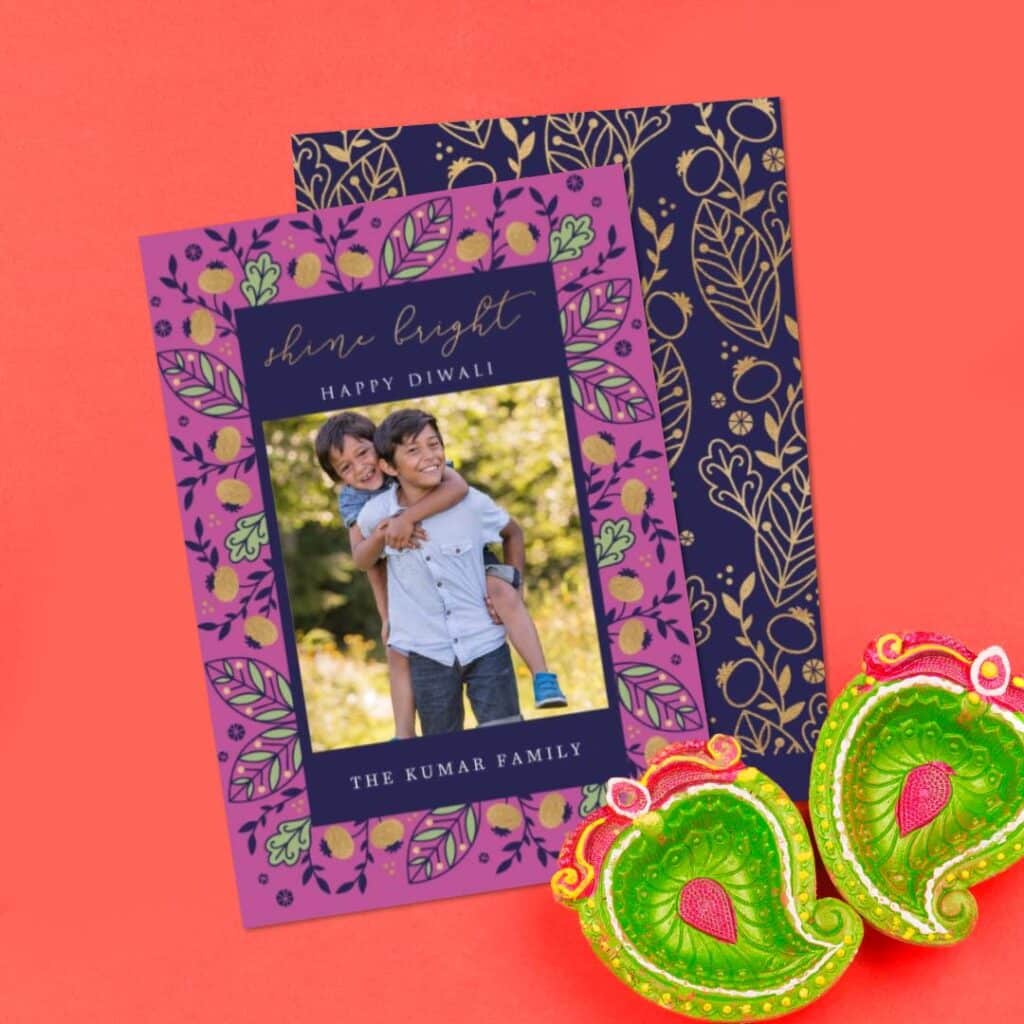 Diwali Invitation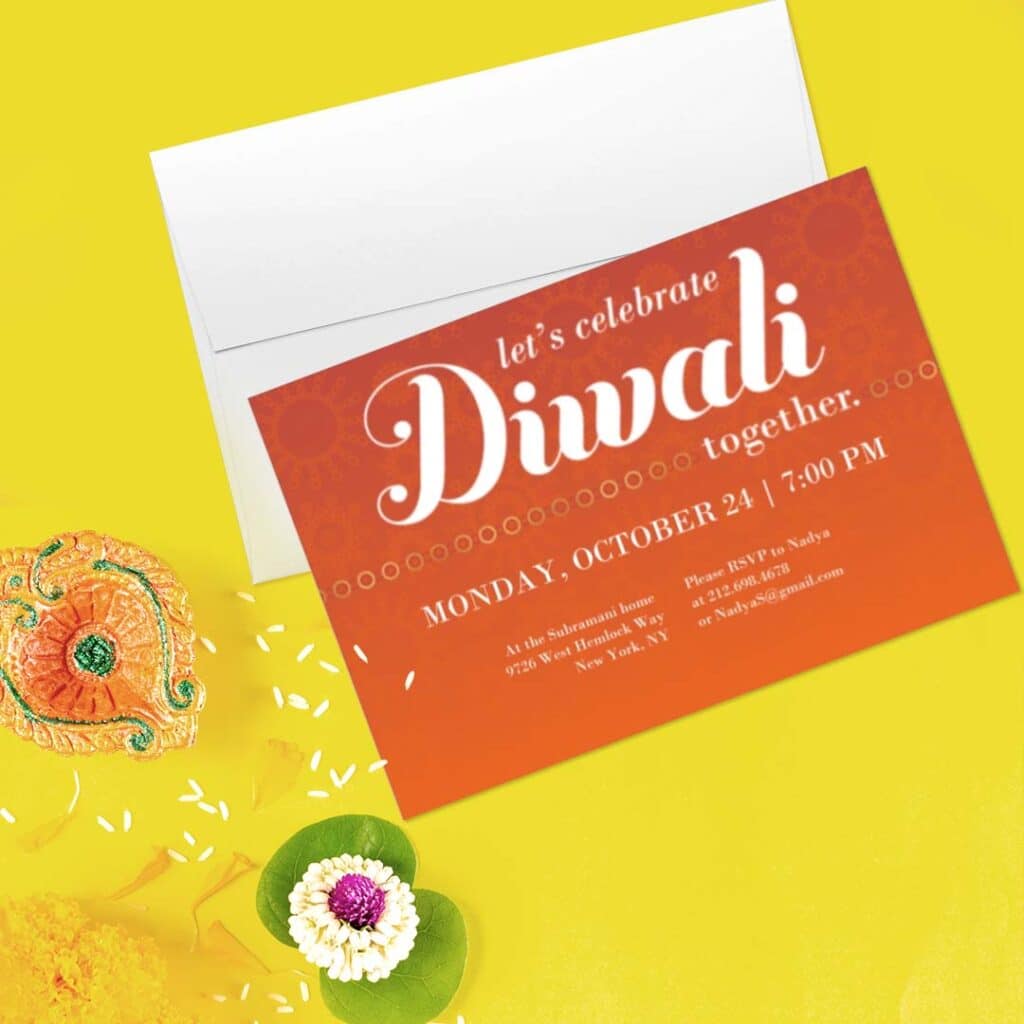 5 Ways People Celebrate Diwali Today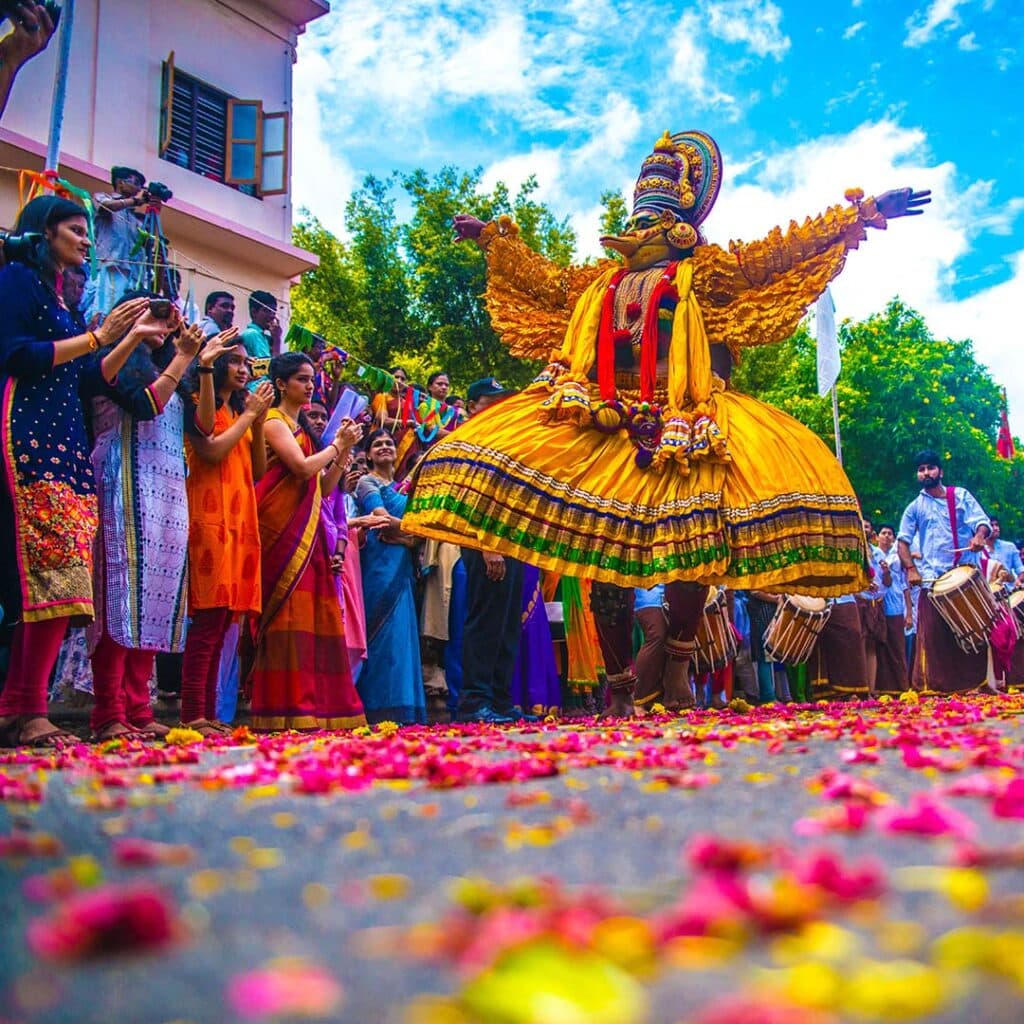 Remember to make good use of all those wonderful photos from the celebrations with a photo 'Diwali memory book'. See our many photo book options here.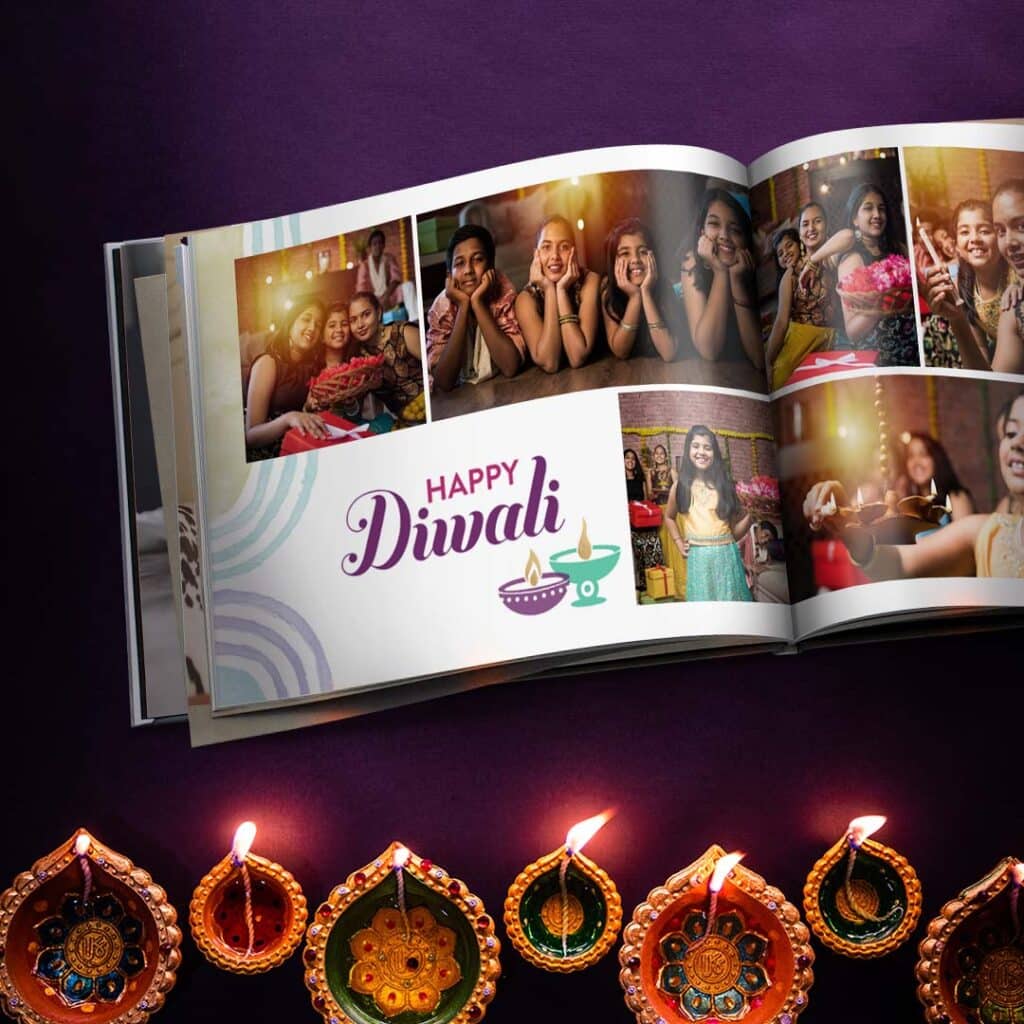 Fireworks Photography Tips
To help you capture the memories of the 3rd night of Diwali. We have compiled some firework photography tips below.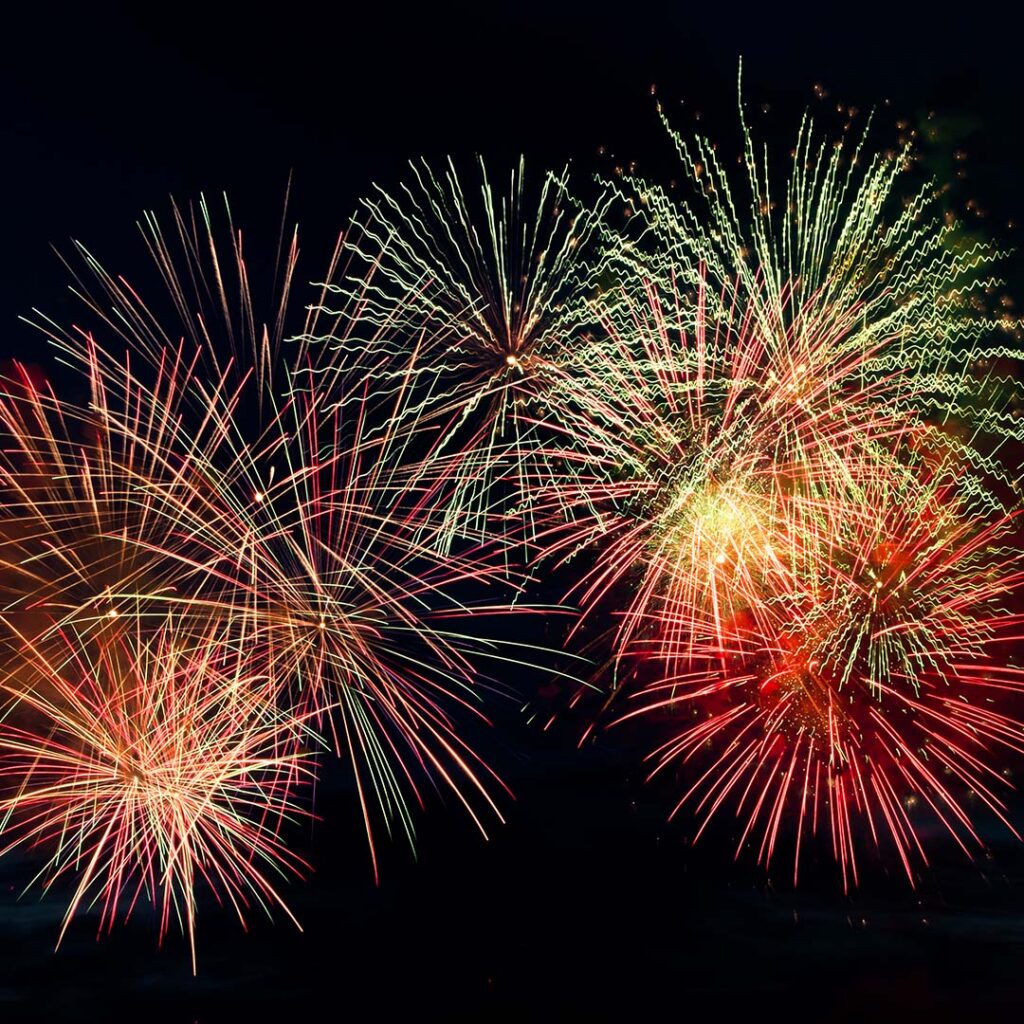 Use a tripod for stable shots
Use a cable release or wireless remote to trigger the shutter if you have one
Turn on 'Long Exposure Noise Reduction' in your camera settings
Shoot the highest quality file you can
Set the camera to a low ISO, such as 200
A good starting point for aperture is f/11
How to take Instagram-ready fireworks photos with your iPhone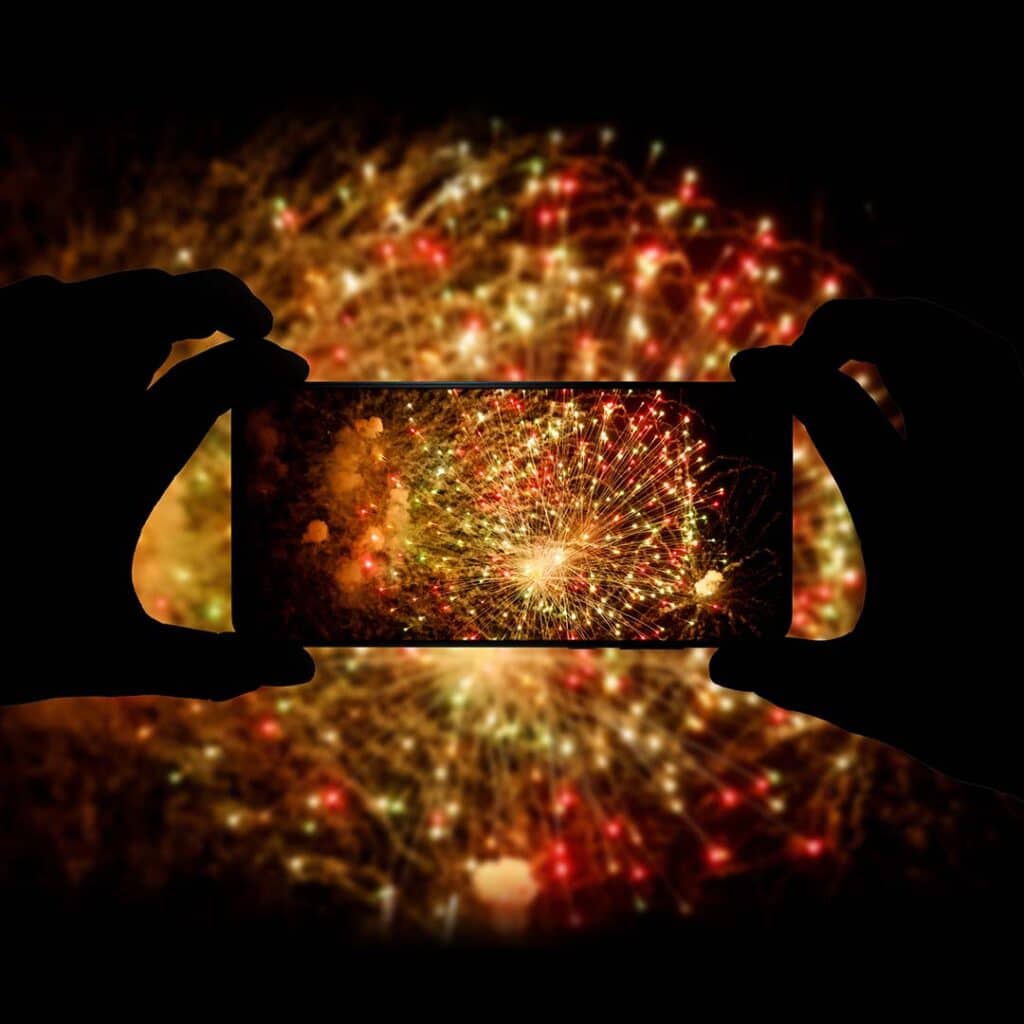 Use a tripod. Both Fireworks.com and Nikon say a tripod is essential for taking pictures of fireworks
Turn the flash off
Hold your phone horizontally
Don't use the zoom
The less exposure, the better
Feel free to experiment and take a lot of photos!
Find more great fireworks camera shooting tips here.
See our full range of personalized Diwali cards here.
We'd love to see how you celebrate Diwali!
We love seeing what you come up with! Please tag us @SnapfishUS and #snapfish on Facebook, Instagram & Pinterest. Check out the Snapfish site for even more custom gift ideas.