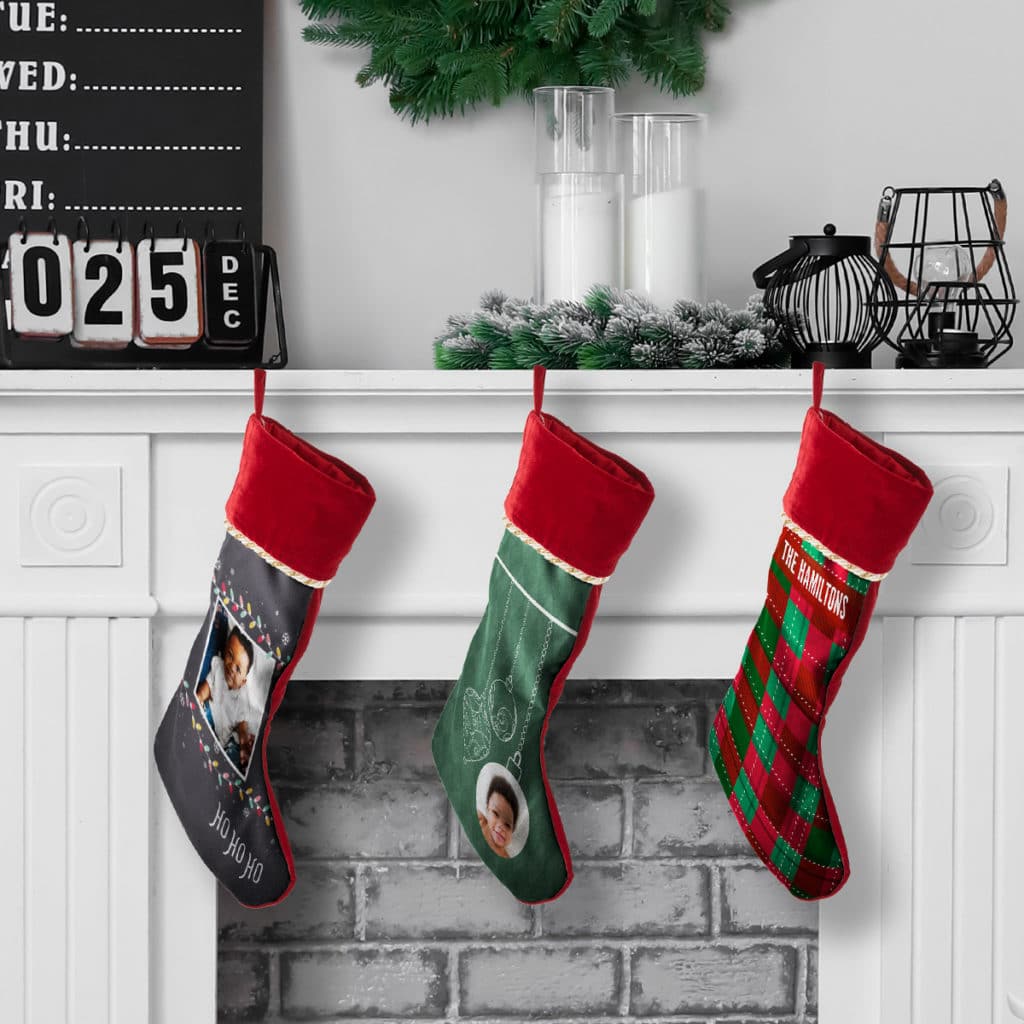 Are Christmas stockings a tradition in your household? Some people feel that since they don't have a fireplace, they can't participate in the fun. We're here to say don't let that stop you! Santa will still deliver goodies if the stockings are hanging from wall hooks, on a bookshelf, stairwell, or even sitting on the ground next to the tree.
To help get you ready this year, we have a few fun ways to personalize and fill your stockings with small yet sincere gifts.  
Pick your stocking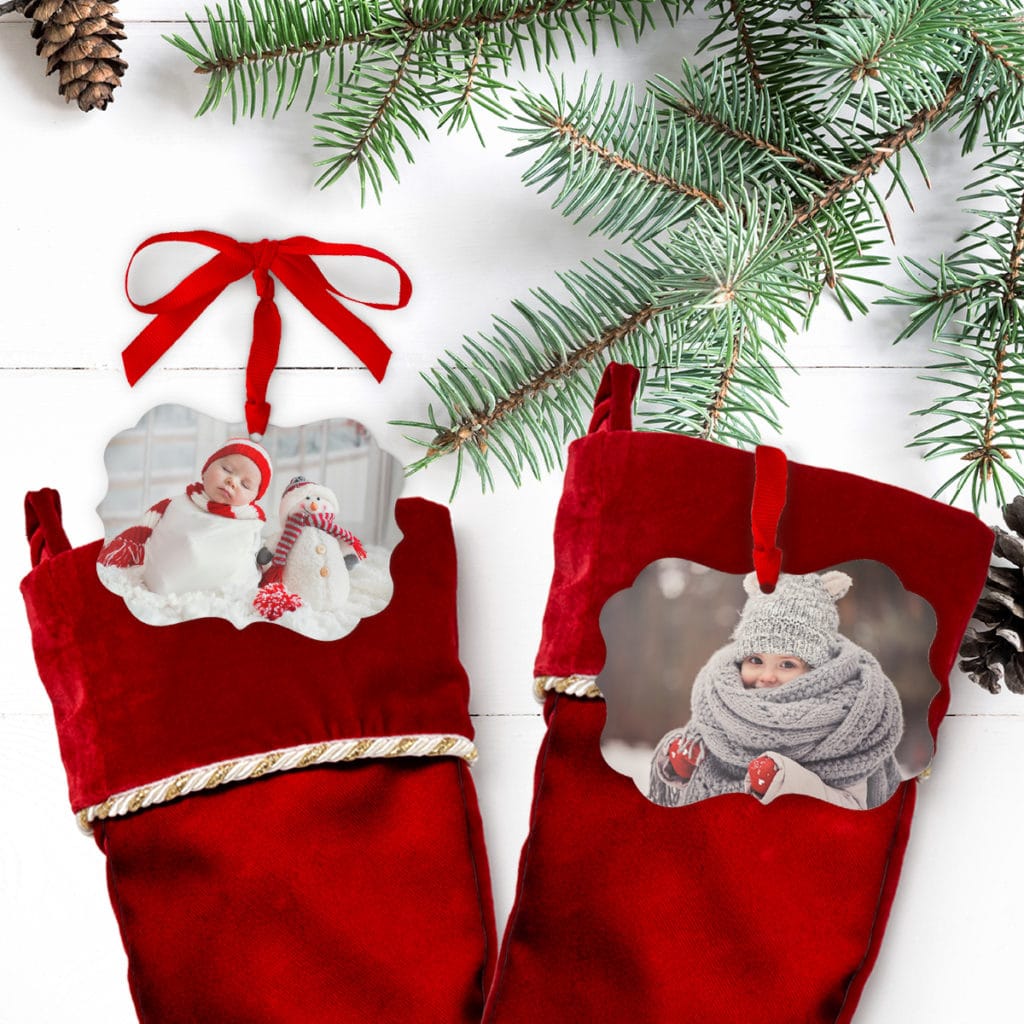 First, you'll need to make sure you have stockings for the whole household — furry family members included! Some super crafty folks sew their own stockings but if you don't have time, it's quite all right to purchase a ready-to-hang stocking. Luckily we have a Christmas stocking you can personalize with photos, custom, text, and festive designs. If you already have stockings in your house but feel they're looking a little plain, you can also add festive flair to the stocking by using a photo ornament as a unique name tag. Make a tradition out of it by creating a new one each year for the kids in the family. You'll be amazed at how fast they grow with each passing year.
Sweet + sentimental gift ideas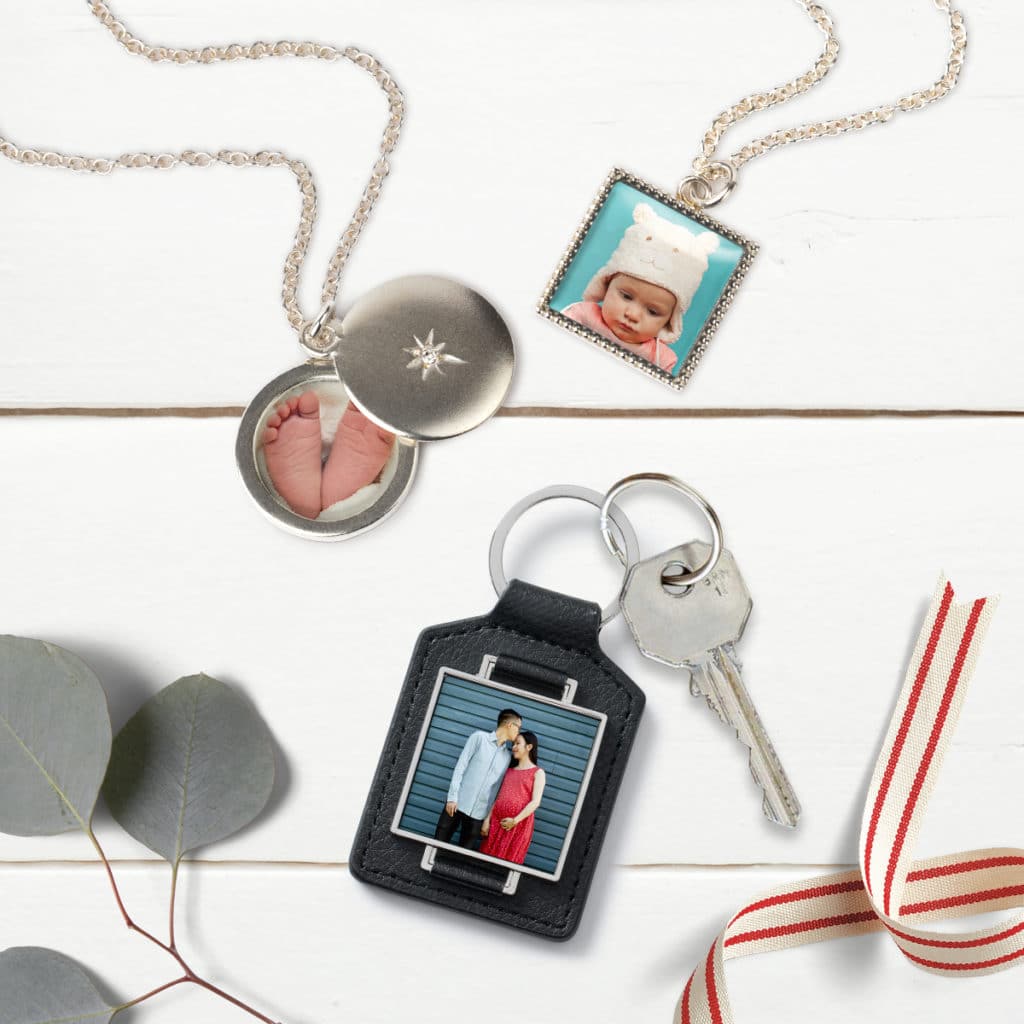 We have lots of small photo gifts that would be perfect to put in your loved ones' stockings this year. If there's a new mom in the household, why not customize our silver locket or silverplate photo necklace with a picture of their new bundle of joy? Perfect for celebrating baby's first Christmas! If you have a pilot, flight attendant, or business traveler on your list, our leather keychain and leather luggage tag would be a great stocking combo. Grandparents will adore a photo keychain with pictures of the grandchildren on it, to carry with them at all times.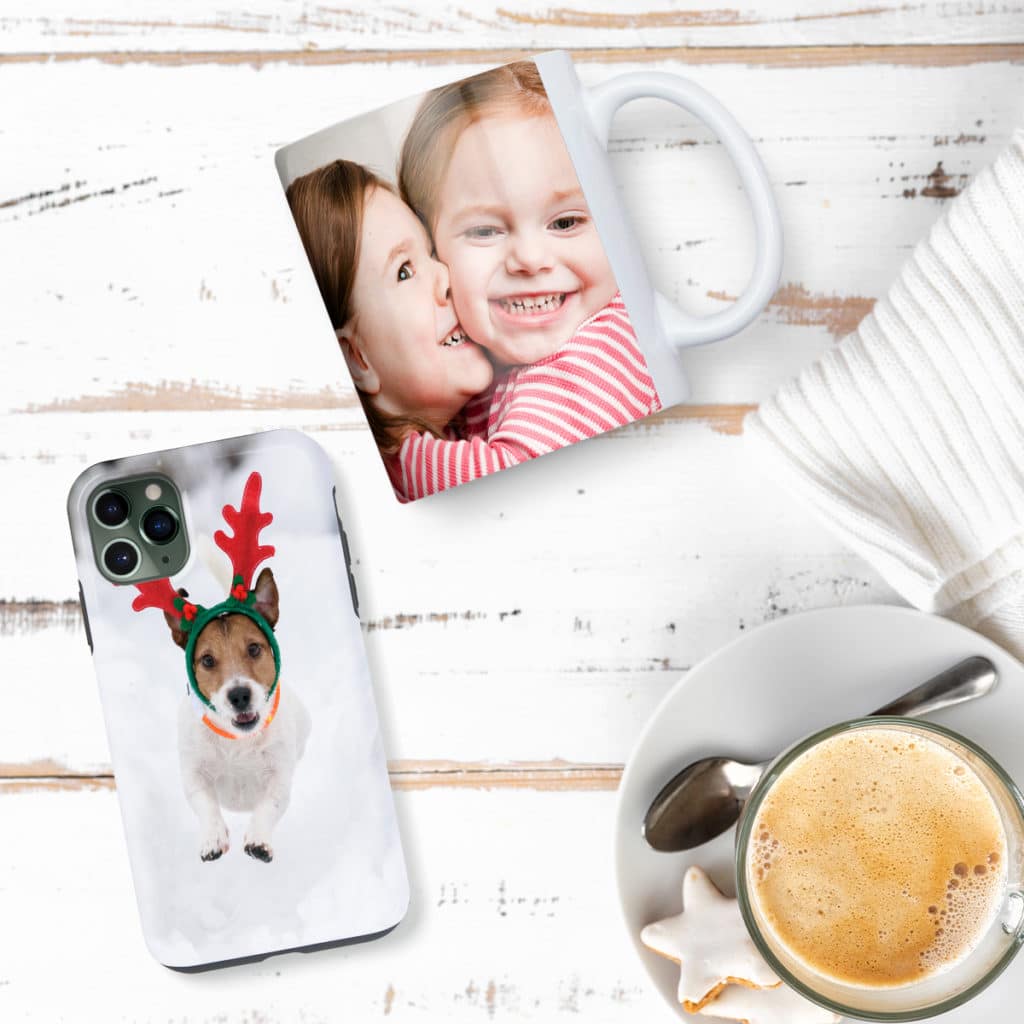 Is someone in your house getting a new phone for Christmas? Make sure they have a phone case to protect their precious present! We have a wide range of phone cases for iPhone and Samsung models.
A lot of times people put sweets and treats in their stockings to enjoy on Christmas morning. If you're adding in hot cocoa mix, don't forget to put a mug in the stocking! Our 11 oz. mug would be just the right size. For anyone that may be indulging in adult beverages, our insulated wine cup is always a hit!
Do you have a teacher in the family? Make sure their workspace has office essentials to get them through the school year. Our acrylic paper weight and acrylic desk set are a picture-perfect pair. Commuters will get a kick out of our new car coasters that soak up drips and spills in car cupholders.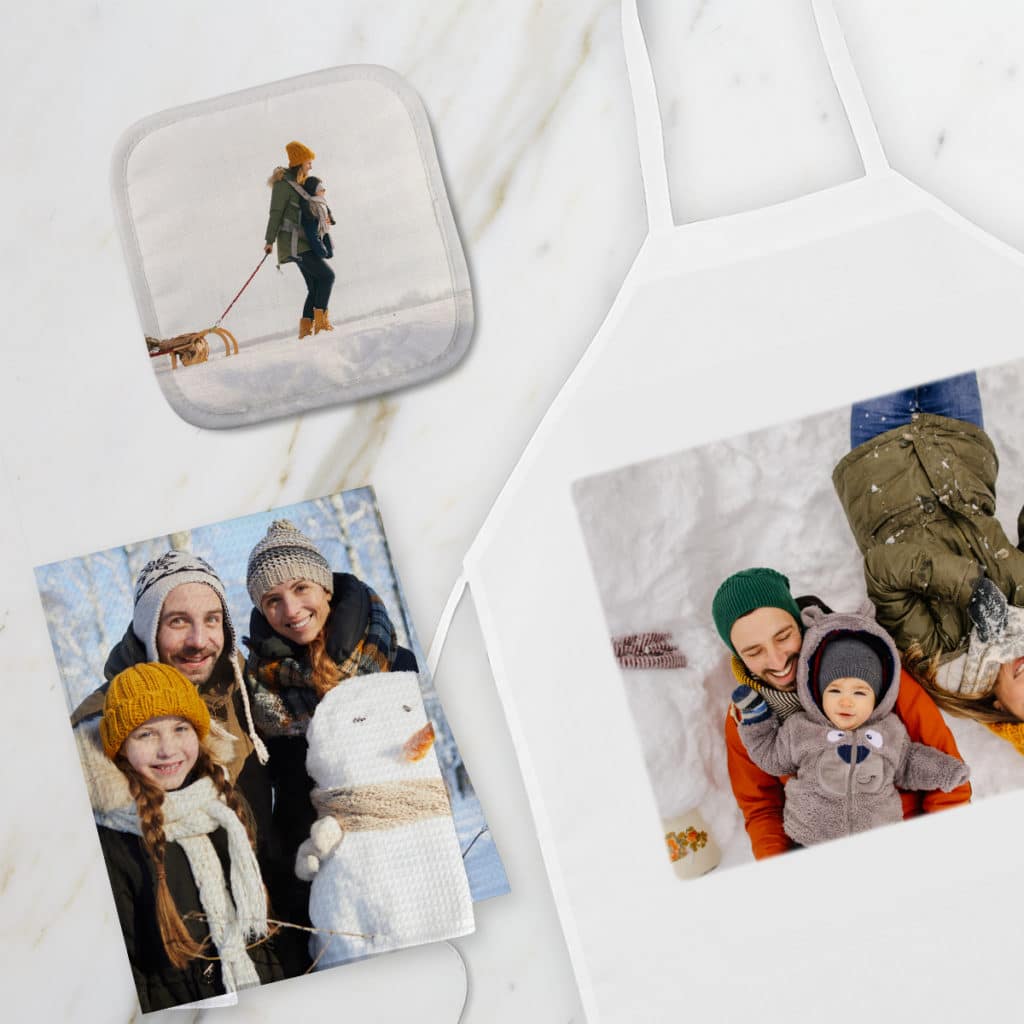 If there's a budding chef in the household, they would love this custom photo apron. You can even coordinate with our pot holders or tea towels! Simply roll up your gift, tie a ribbon around it, and slide into the stocking.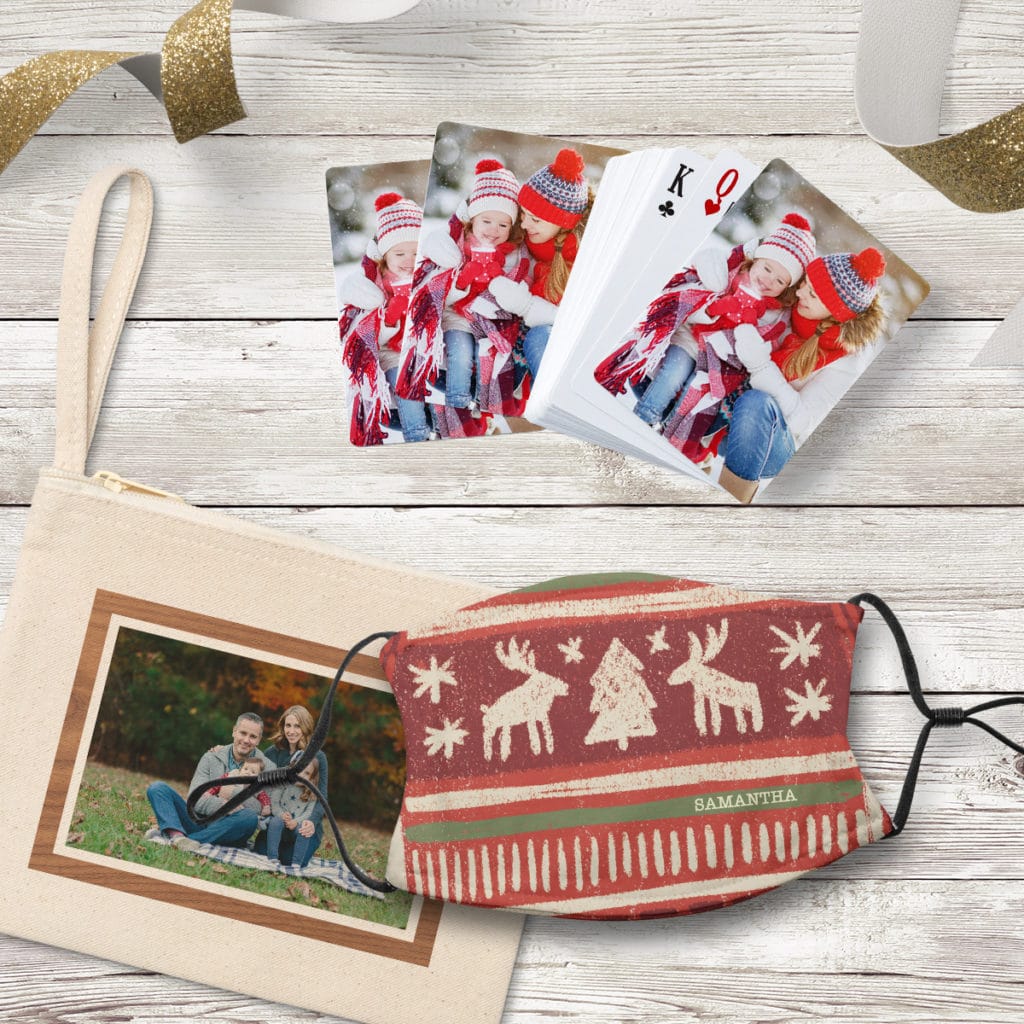 We have lots of fun gifts you can personalize for the kids too! They'll love seeing their faces on custom stickers, photo magnets, and a deck of personalized playing cards. For those hard to shop for tweens and teens, try our zippered canvas pouch or custom t-shirt.
One thing that's been on everyone shopping list this year? Face masks. Make sure the whole family is protected with something comfortable and custom. You can upload your own photos or choose one of our cool ready-to-wear designs.
If you're gifting on-the-go, make sure to check out our blog post on stocking stuffers you can make in the app.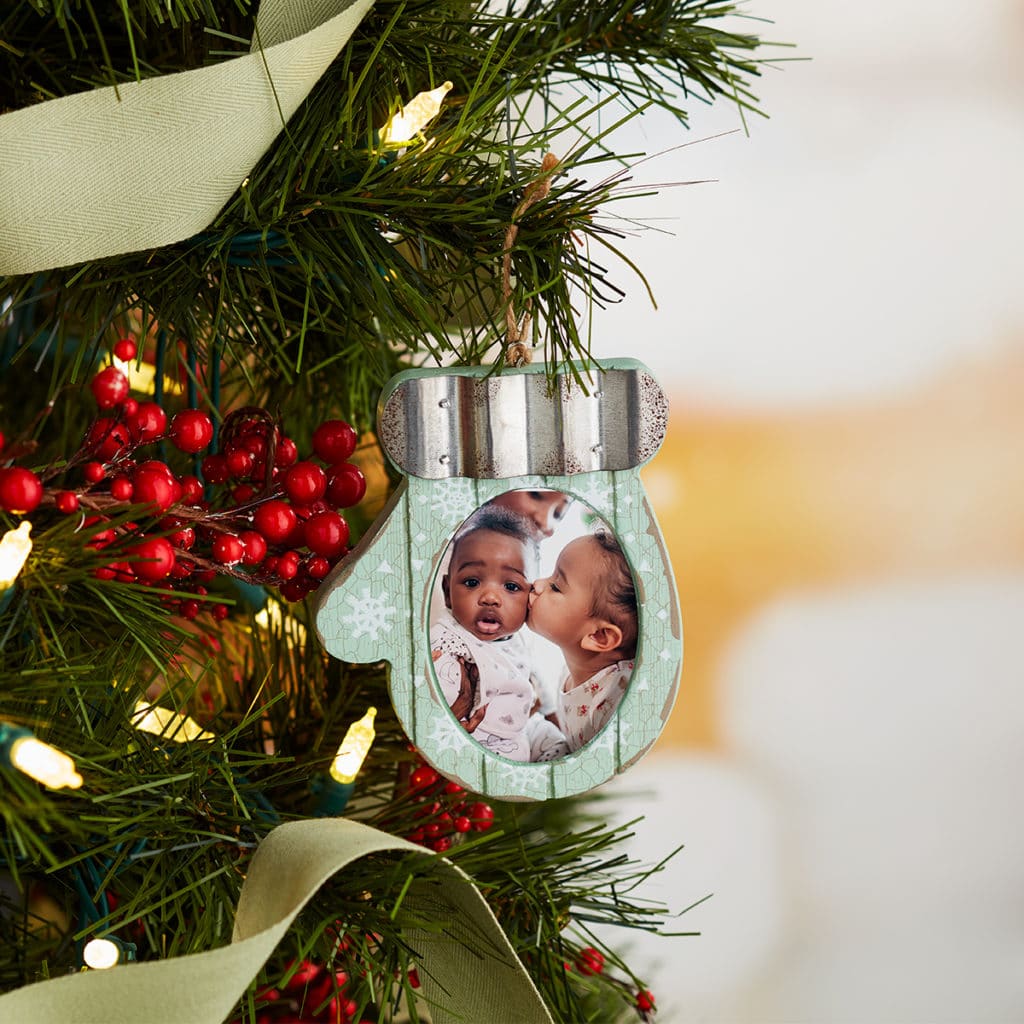 What surprises are you putting in your stockings this year? We'd love to see how creative you get! Make sure you tag us using @snapfishus on Instagram or Facebook with your photos or use the hashtag #snapfish. You can also follow us on Twitter and Pinterest, too!