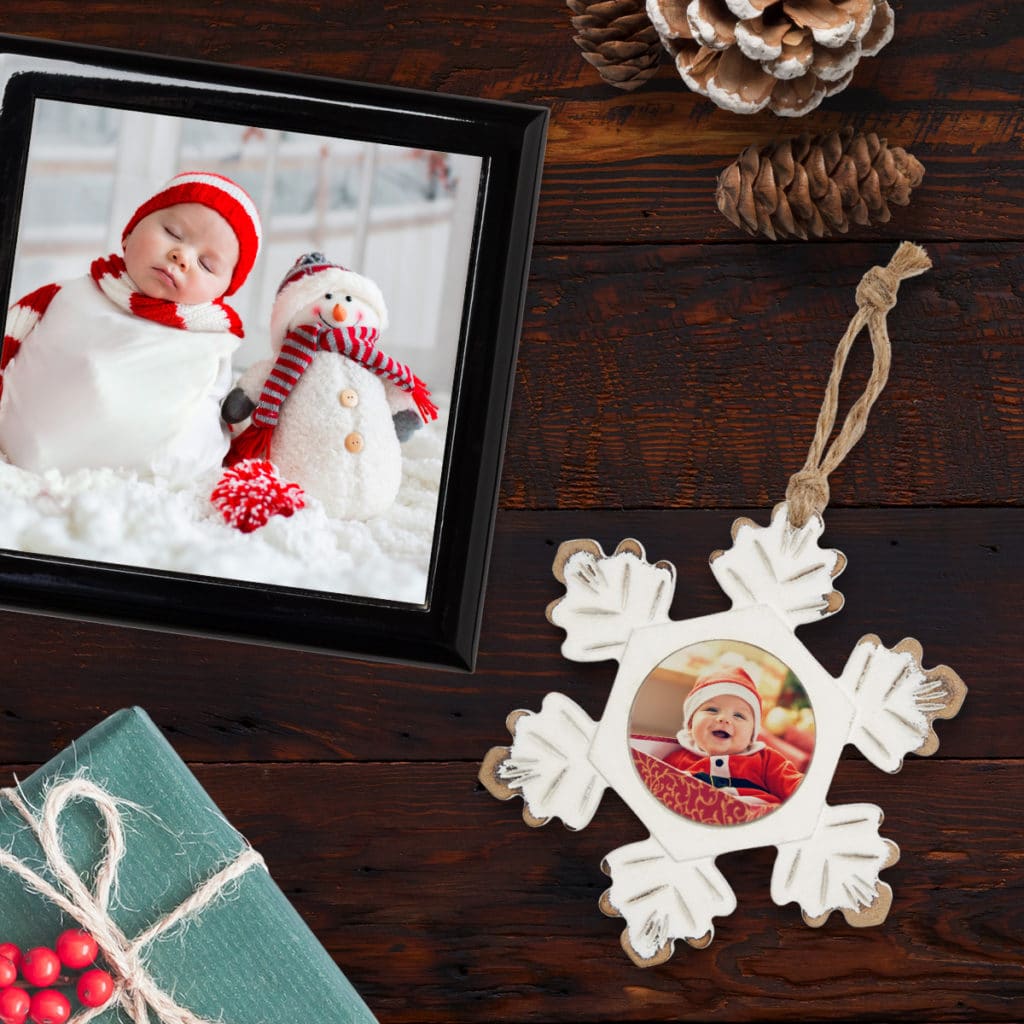 Every milestone with your new baby is exciting and memorable – especially during the holiday season. Let Snapfish help you create photo gifts to commemorate and celebrate those special moments with your new bundle of joy.
Customized boxes for baby keepsakes
Our keepsake box is a perfect gift for Christmas. Put an adorable picture of your new baby on the lid and fill the box with meaningful mementos you collect during their first months. Some item ideas to put in your box are ultrasound photos, prints of your baby in a Christmas outfit, first locks of hair, and any other items throughout your baby's first months that are important to you.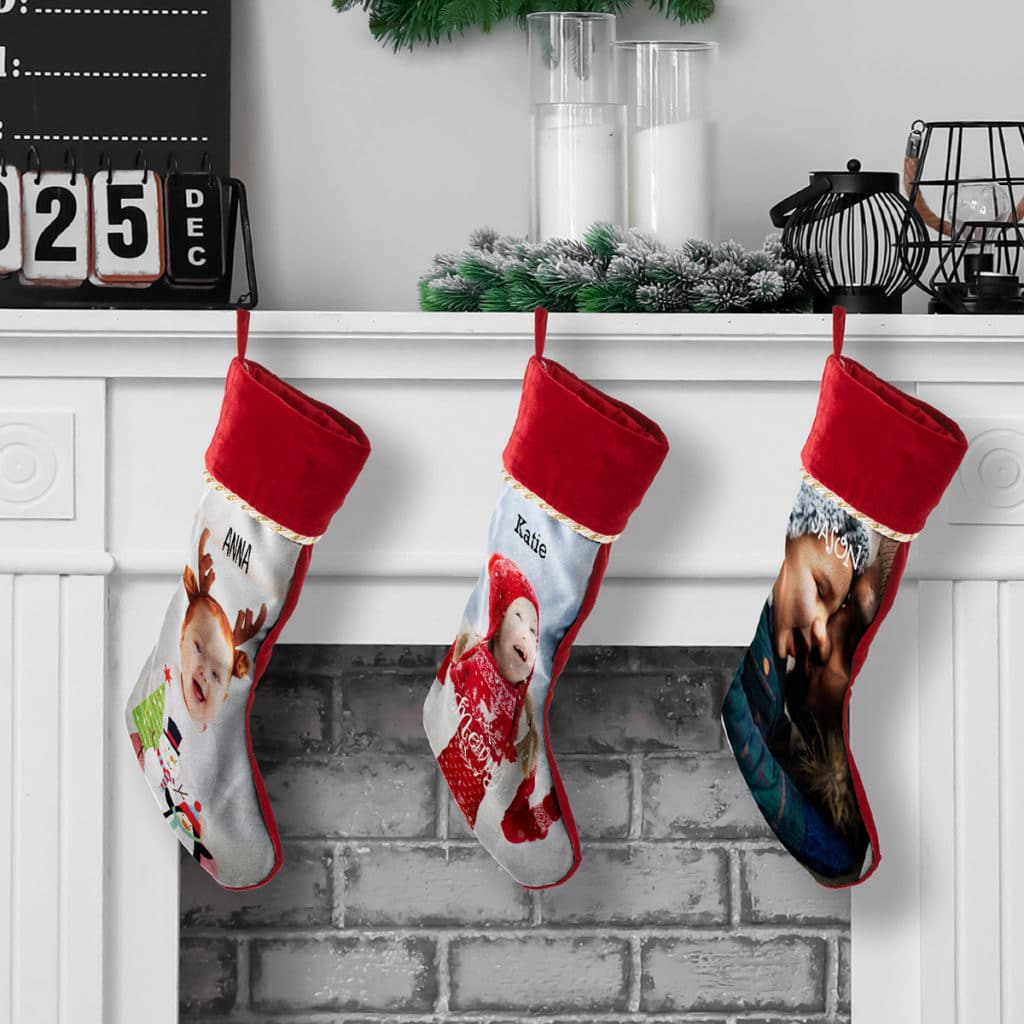 Start a new family tradition this Christmas
It's tradition to make a stocking for every family member to hang over the fireplace. This year create a custom stocking with a festive photo of your baby along with their name and special date. When Christmas comes, don't forget to stuff the stocking with baby-friendly gifts like books, toys, blankets, and clothes!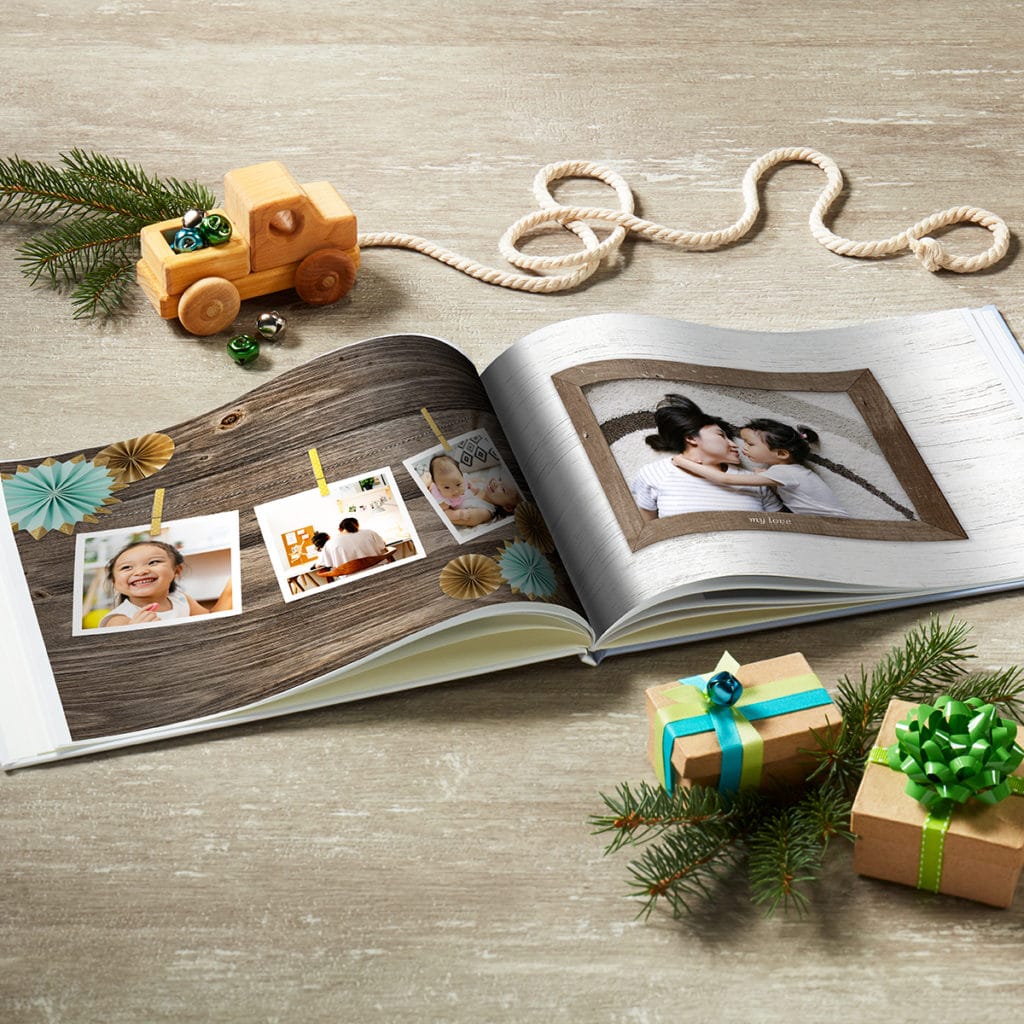 Baby's First Year Photo Books
Give the gift of memories by creating a "Year in Review" photo book documenting every special moment you've shared with your new family member so far. This baby-themed photo book can hold up to 150 pages of your favorite photos. Fun tip: come together this Christmas season by flipping through this book as a family as you relive your favorite memories, milestones, and stories.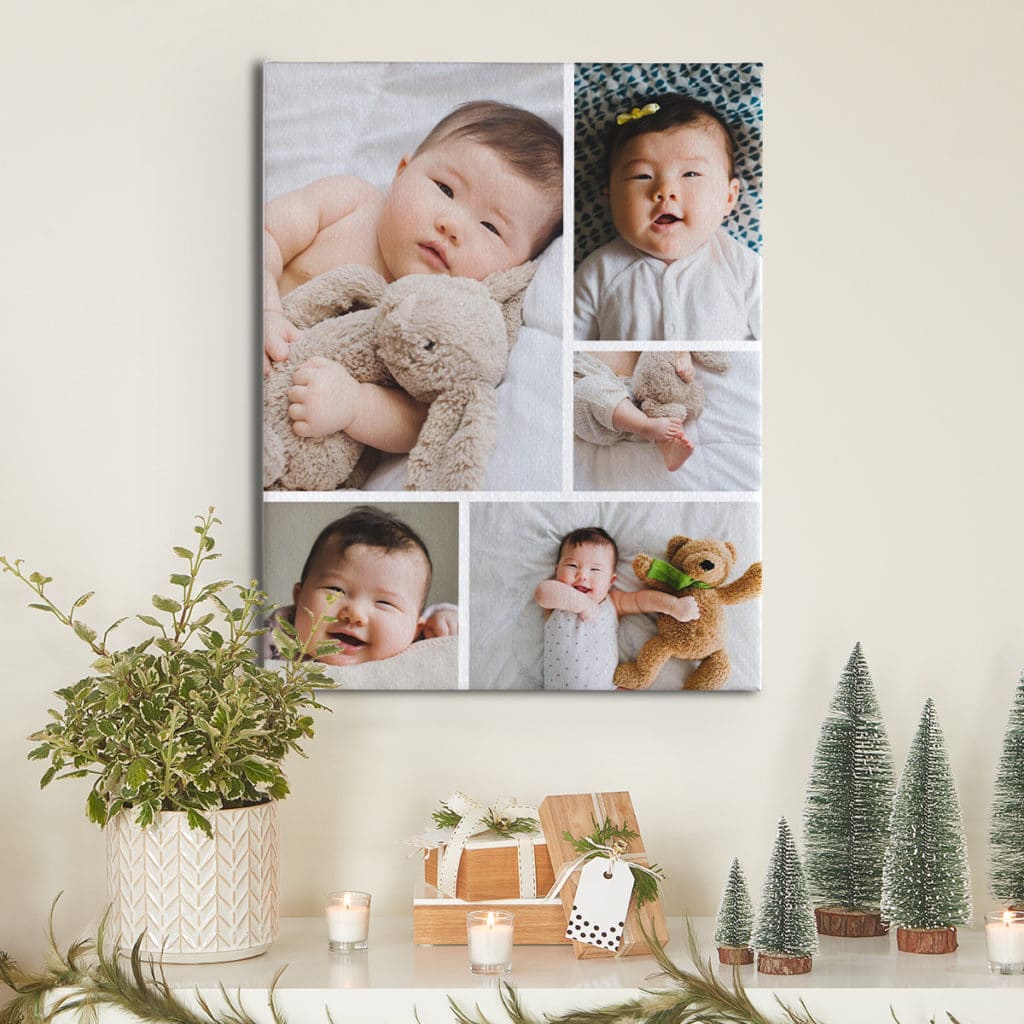 Print those baby photos
Have sweet photos of your baby dressed up for the holidays? Put them on canvas and hang on your walls this Christmas season! Can't pick just one photo? We offer collage canvas, so you can put all your favorite photos of your bundle of joy on a stylish canvas and create your own at-home gallery.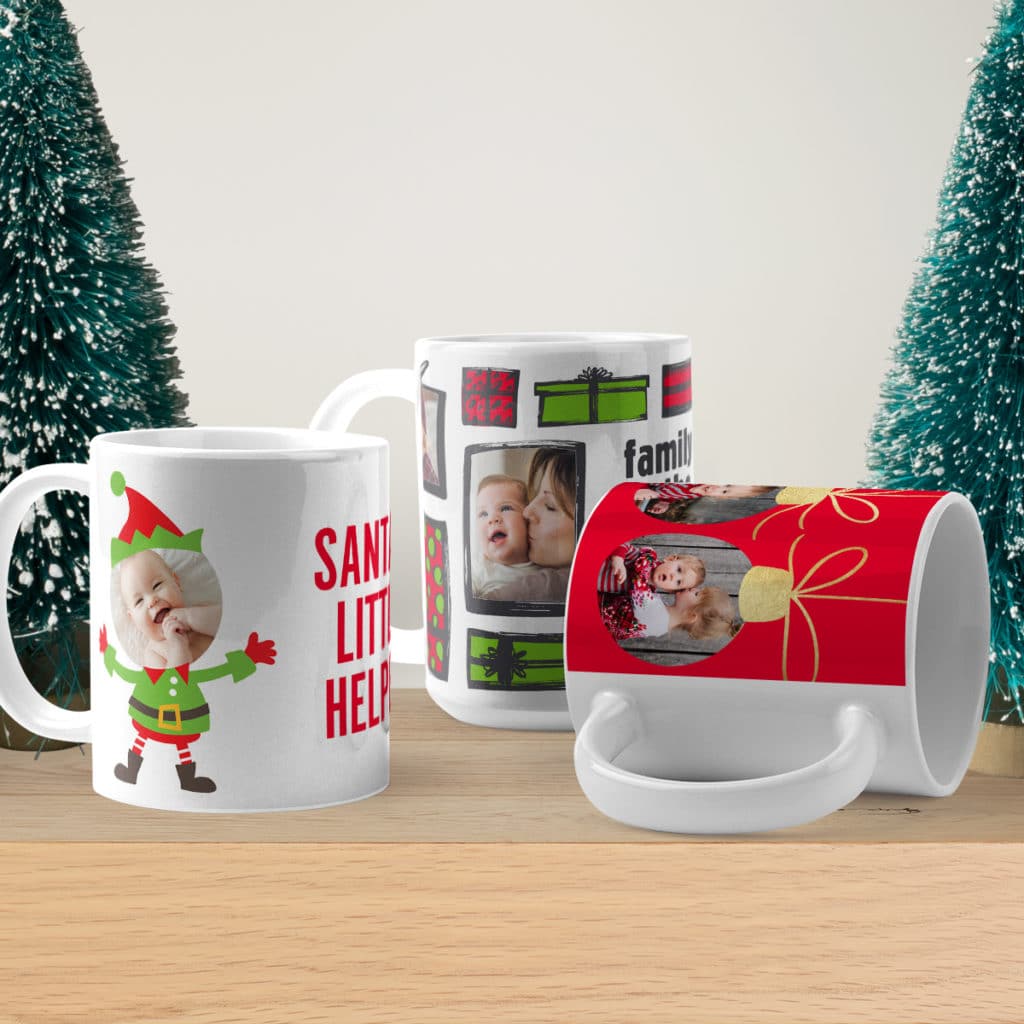 Calling all coffee drinkers!
What better way to enjoy cocoa and coffee on Christmas morning than in a mug with photos of your baby? Try our gift design mug or silly elf-themed mug, and don't forget to customize your mug with photos and embellishments to make it one-of-a-kind.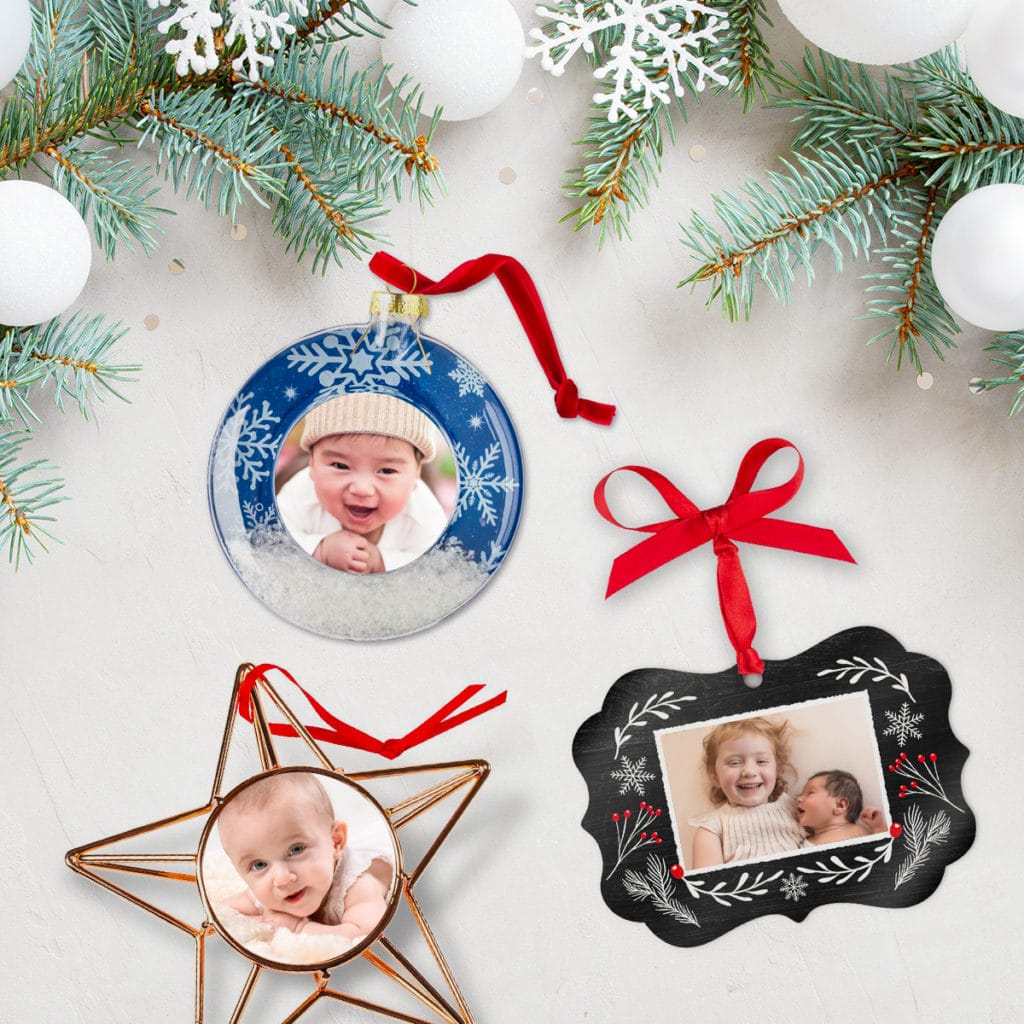 It's not Christmas without ornaments!
Bring joy to your home by creating a custom ornament with photos of your baby to hang on the tree. After Christmas has passed, make sure to put the ornament in your keepsake box, so you'll always remember your baby's first Christmas.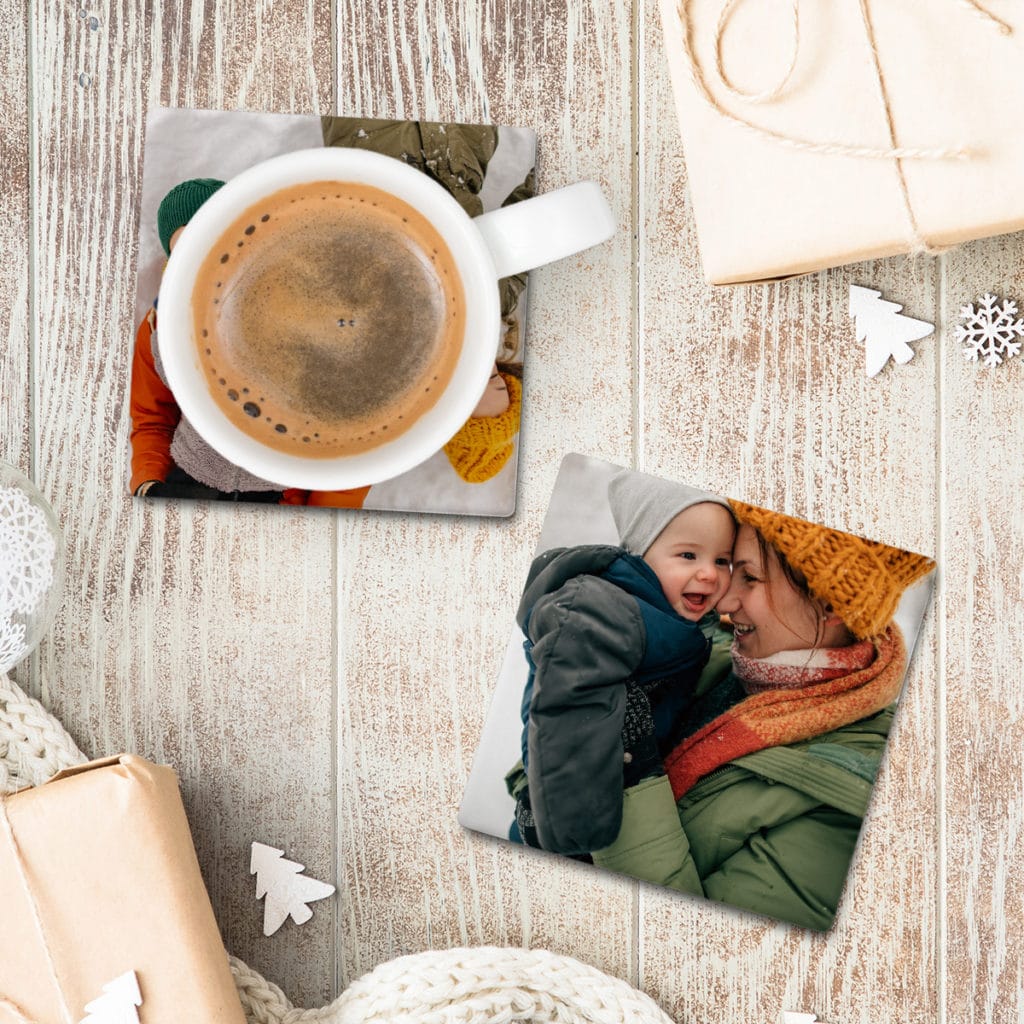 Keep your table safe
Keep your table safe by creating custom coasters with a picture of the whole family including your new baby. Coasters will be a useful photo gift for this Christmas and will also be a precious keepsake to look back on for years to come.
If you create custom photo gifts to celebrate your baby's first Christmas, share some of your favorite pictures with us on social media! You can tag us in your photos on Instagram or Facebook or use the hashtag #snapfish. Don't forget to follow us on YouTube, Twitter and Pinterest, too!