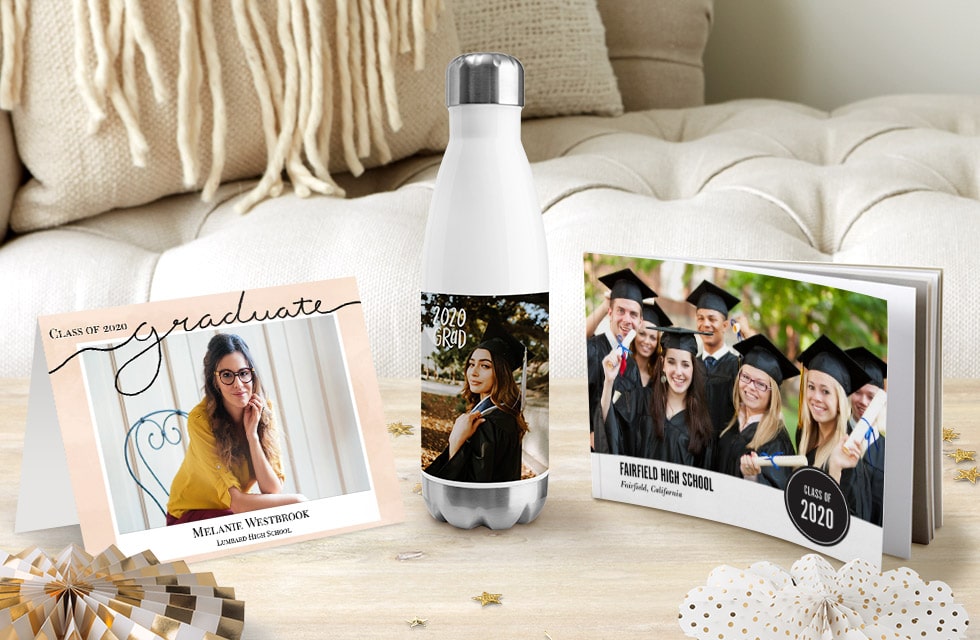 Graduation sneaks up on you. What with making post-graduation plans, organizing a graduation party, and revising for your final exams– details tend to get forgotten. 
Common questions that get asked include: "When should I send my graduation announcements?" or, "Who should I send my announcements to?" or even, "What is the proper graduation announcement wording?"
Last minute planning can lead to announcements being sent out late and your recipients may be left with little or no time to prepare for the celebration. 
Planning ahead reduces your stress and the last minute rush of preparing your custom graduation announcements , working out what to say and making your you remember to list out your key academic achievements and details of the big day.
When should you take Graduation Photo?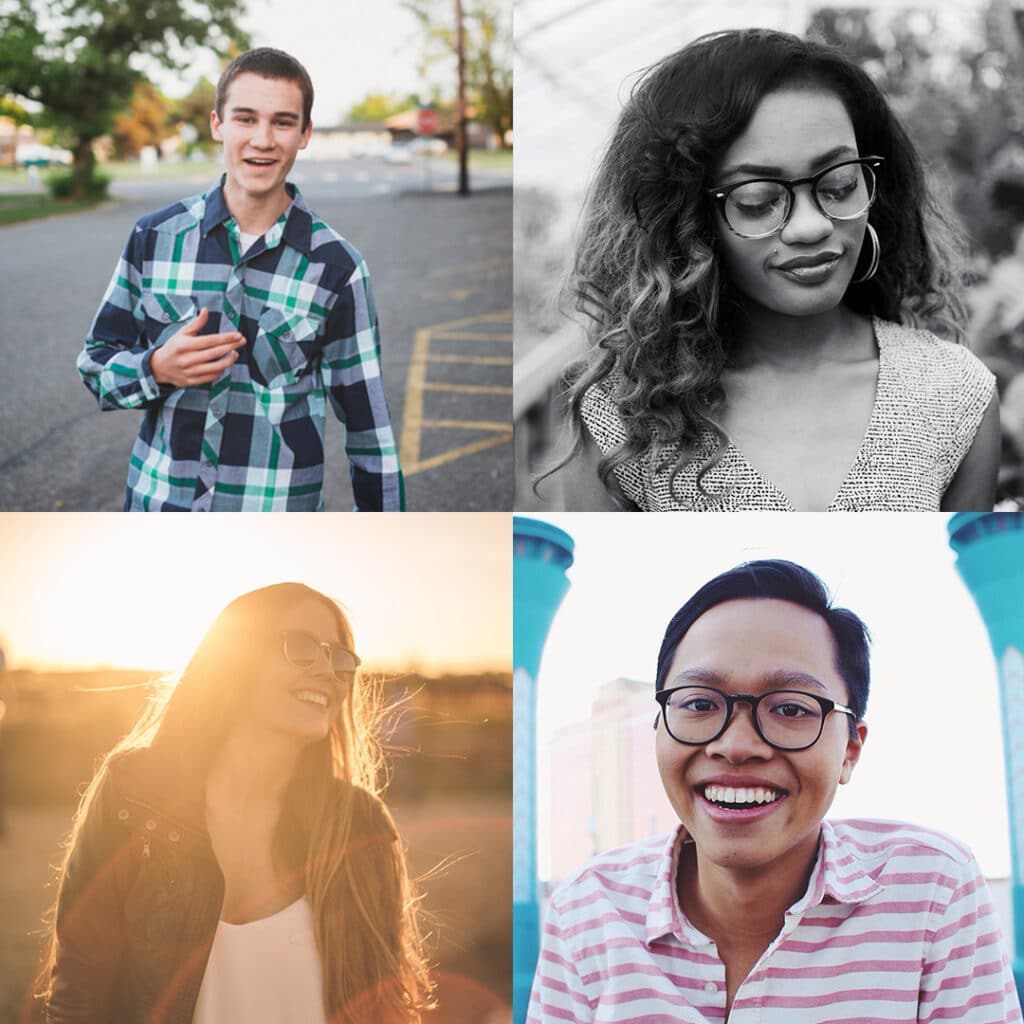 Taking your Graduation photo is the first task, before you worry about sending out announcements or invitations. The grad should schedule their photo session 2-3 months before their graduation ceremony to avoid the rush. Whether you choose a traditional or non-traditional photo, it is important your grad photos show your personality.
What should you include on the Graduation Announcement?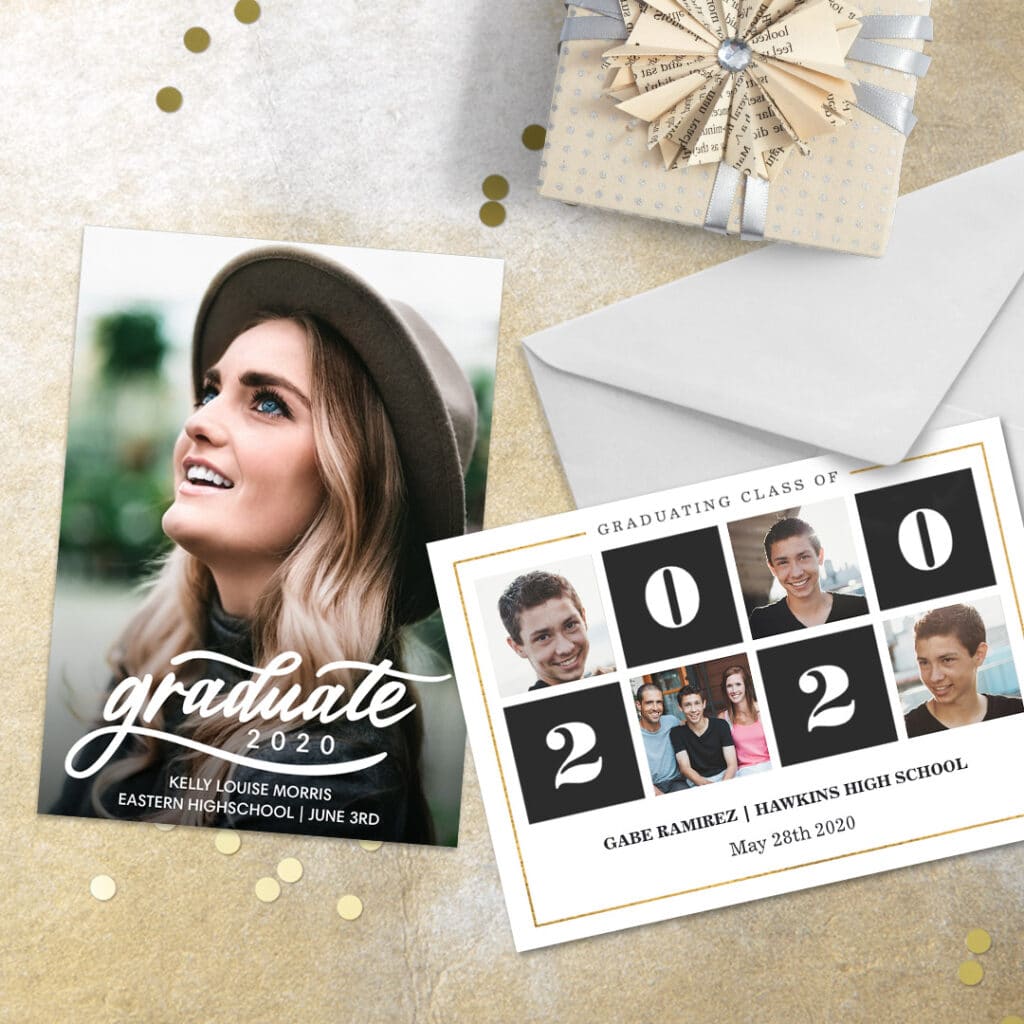 The graduation announcement wording you choose should reflect your own personality and style. Along with the key event information, a graduation announcement can include a quote to set the overall tone for the ceremony and celebrations that follow. A few words that highlight the importance of education and hard work would really make your announcement unique.
What to Include:
Full name
Graduating year (i.e. Class of 2020)
Name of high school or college
Date of graduation
Who should you send Graduate Announcements to?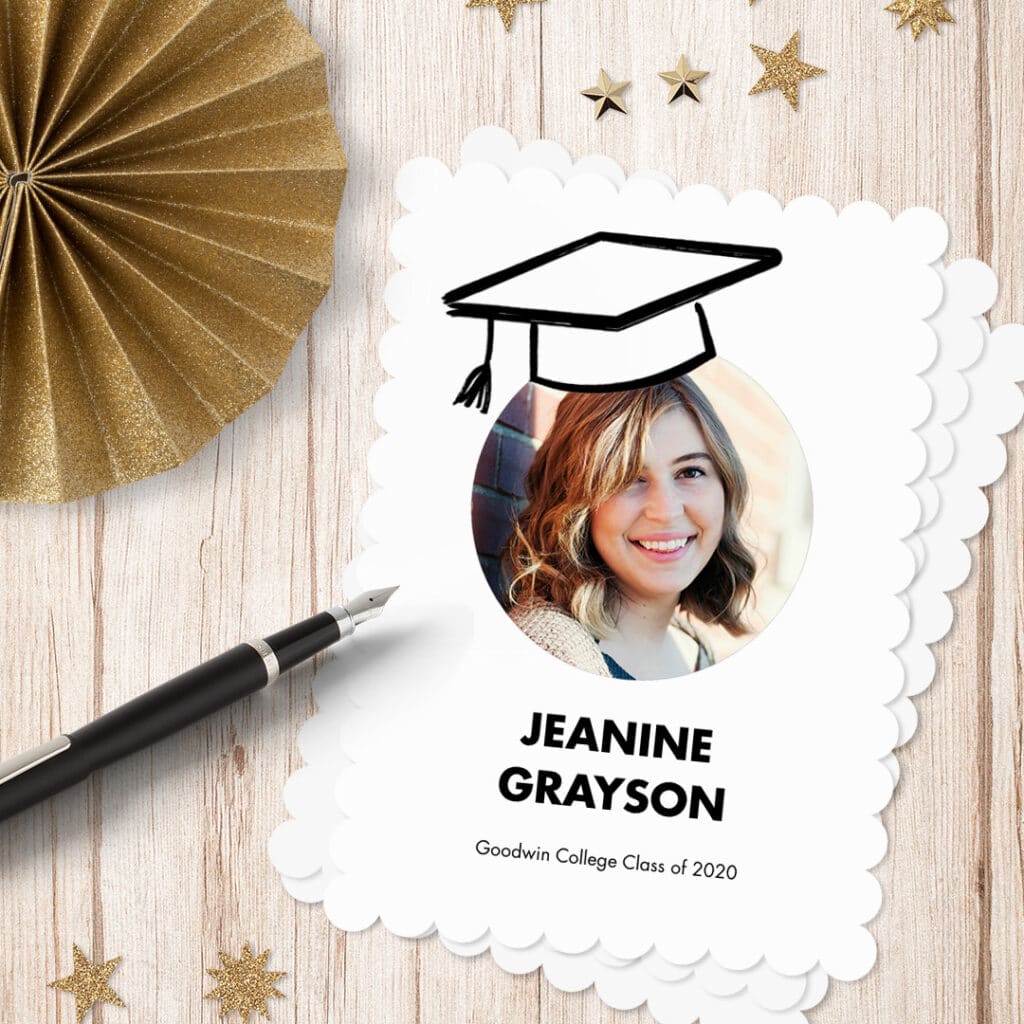 You should send graduation announcements to anyone you or your family would send a holiday card to. It's important to include anyone who has had a positive impact on your academic career and journey. Possible recipients would include:
Parents and key family members (like grandparents, aunts & uncles). These are the folks who would love to display a personalized graduation announcement on the fridge (probably for years).
Extended Family. Think great aunts & uncles, cousins you see once a year or less. Even if they live out of town, they will love to celebrate your news and see the official announcement.
Friends. Your friends will want to celebrate this with you as well.
Lecturers, Tutors, Teachers and Classmates. Remember to include the people with whom you spent the most time with during your studies.
Yourself. Remember the Graduate.  These little cards also serve as a memorable keepsake for years and years to come and deserve to be framed
When should you send Graduation Announcements?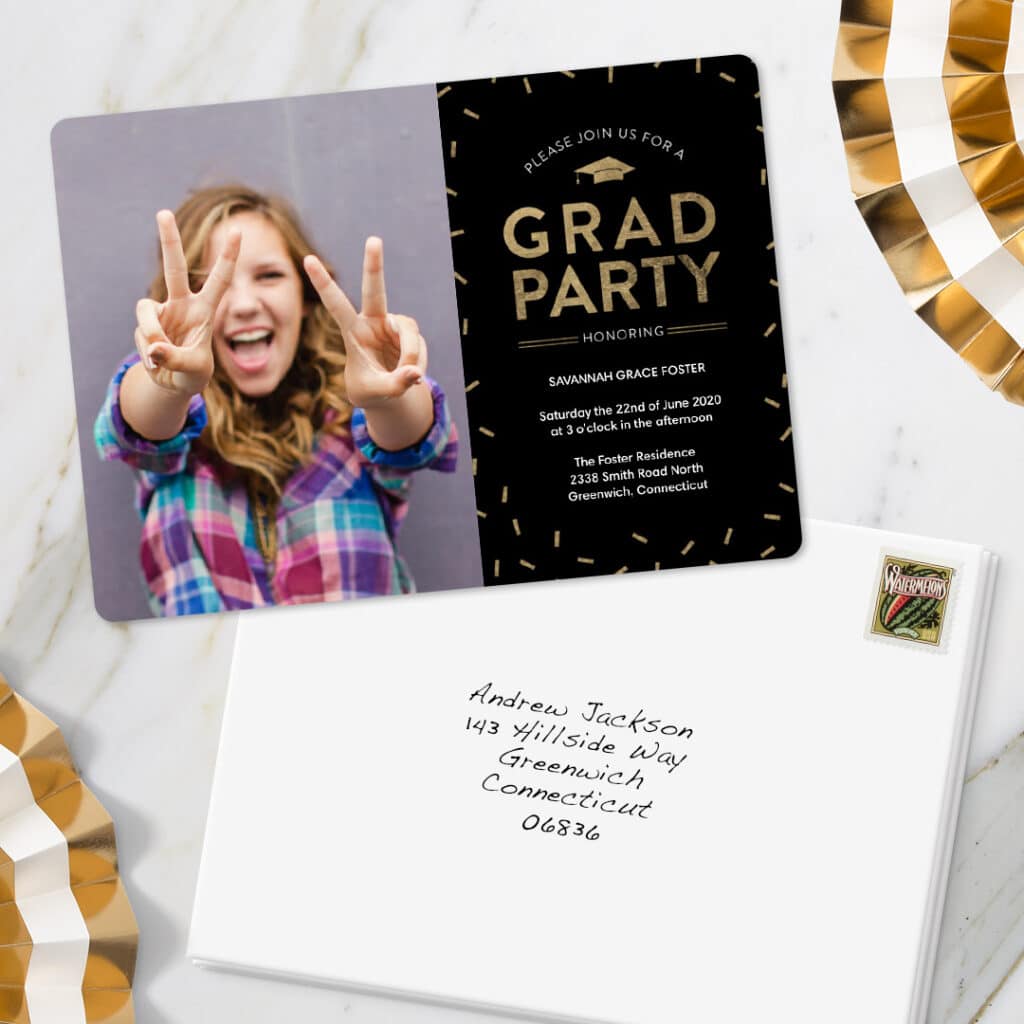 Graduation announcements that also double as invites to the actual graduation ceremony, should be sent about three weeks before the event. This gives guests time to receive their invitations and RSVP. 
If your announcement does not include an invitation to the main event then it is OK to send it a little closer to the day. Two weeks before the date or up to four weeks after the event is acceptable. Be mindful when you are sending your announcements and don't send them too far after the event, as this can appear rude.
What information should you include On Graduation Party Invitations and when should you send them out?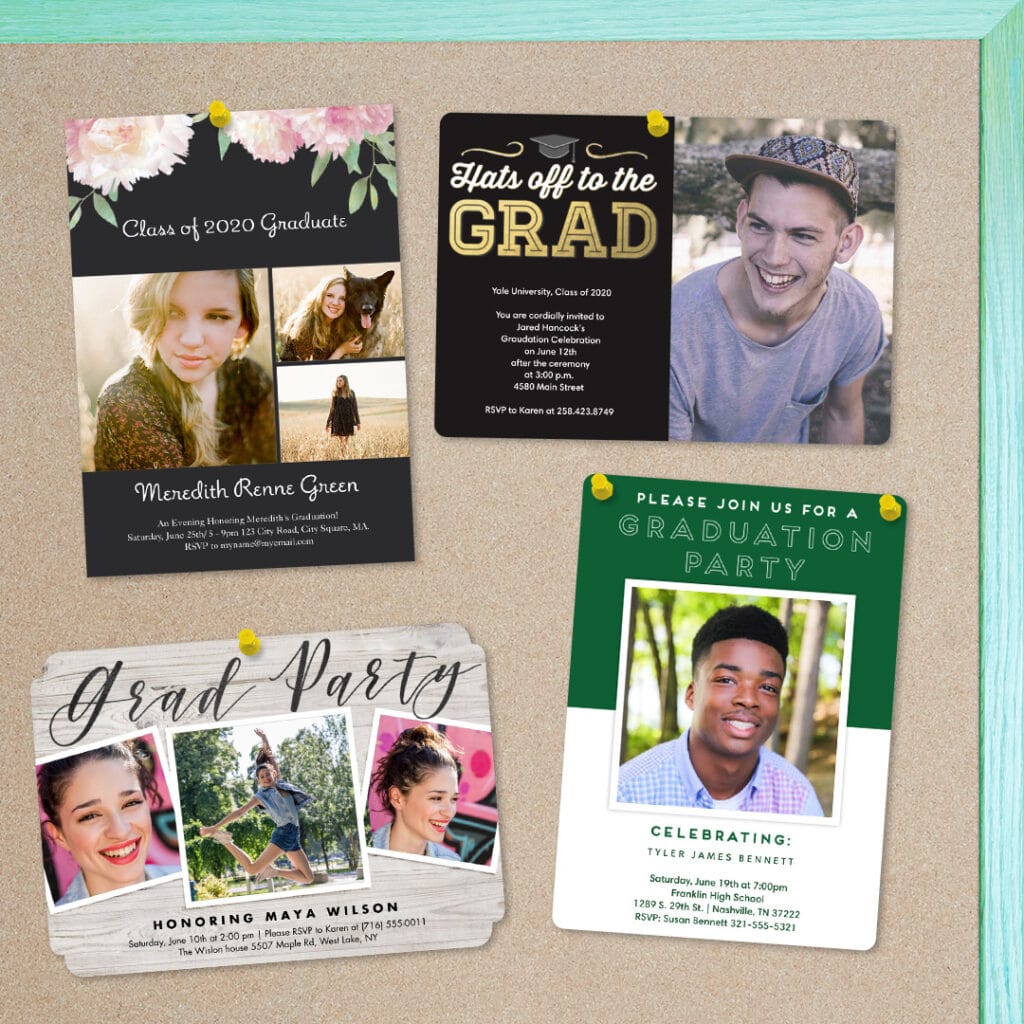 When drafting your graduation party invitation you should include the basic facts like who, when and where. Make your invitation stand out by customizing it with a senior photo, a personal quote or a goal for the future. Key facts to include are:
Full name of graduate
Name of high school/college/university
Graduation year
Time, date, location of the party
Date and instructions to RSVP
Gifts (where registered) or specify no gifts
Read our blog post for more ideas to personalize your graduation invitation.
Graduation party invitations can be sent out 3-4 weeks before the graduation party.
Who should you invite To Your Graduation Party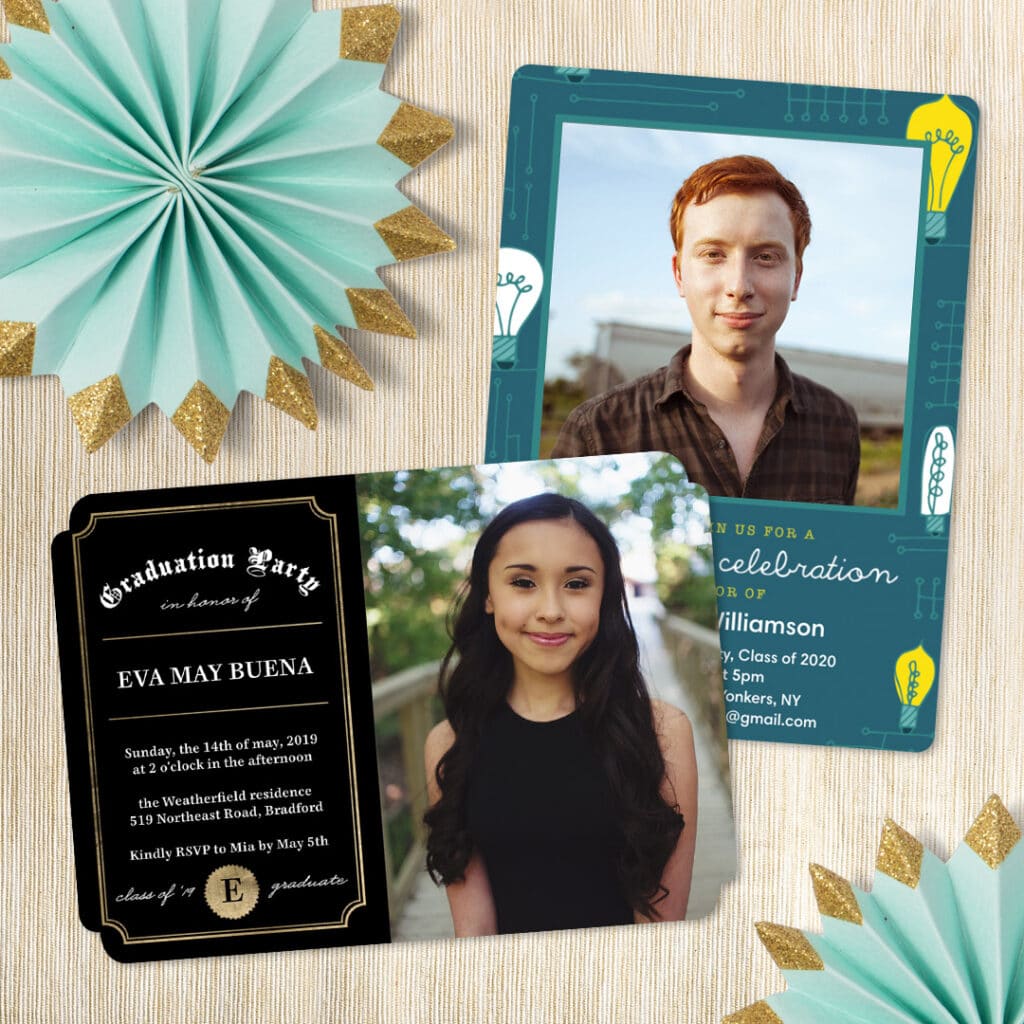 Graduation ceremonies are usually ticketed events and often limited to immediate family members because of space-constraints imposed by the school. Luckily, your graduation party doesn't need to be so exclusive. Depending on your venue (and budget), you can be as inclusive as you want. Invite family members, friends, classmates — anyone who has grown up with you or watched you grow up will enjoy having the opportunity to celebrate with you.
What should you buy the Grad as a congratulations gift?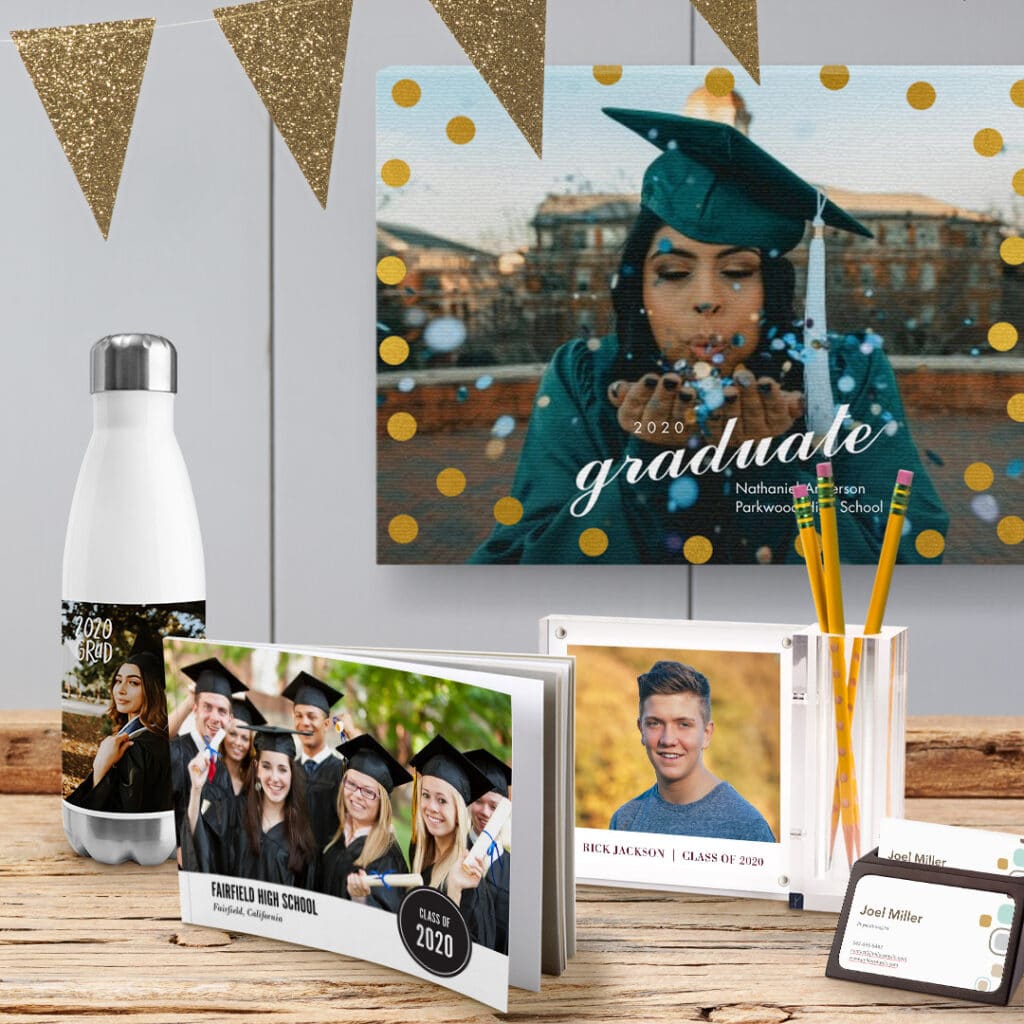 Many friends and family will want to honor your achievement with a special memento, from gift cards and cash to personalized gifts and keepsakes. Snapfish have some great graduation gifts ideas they might want to create.
What should you include In Your Graduation Thank You Message?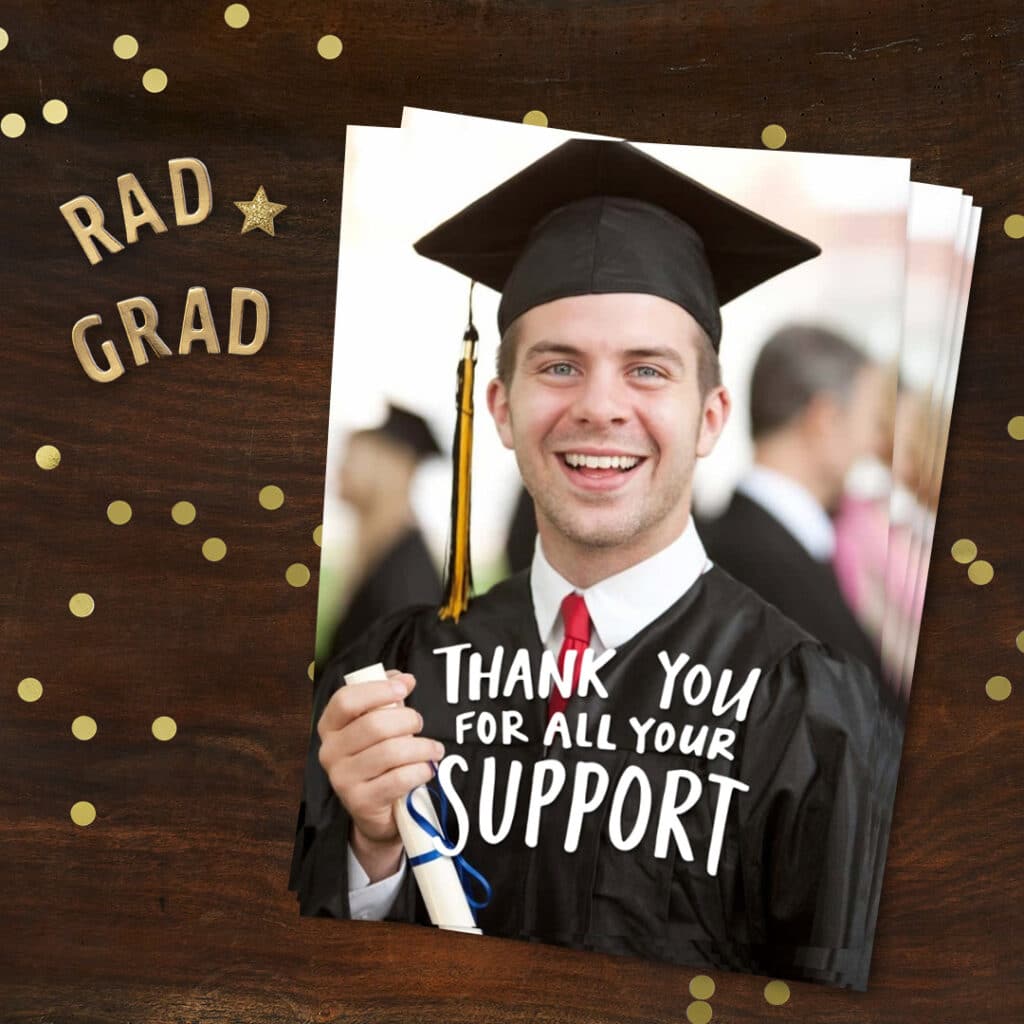 After the fun, it is important to thank those you shared this milestone with you. Learning to write a thank-you card is a skill that will be useful throughout your life. Some simple guidelines for saying thank you include
Personalize the thank you message to the recipient
When saying thank you, acknowledge the gift specifically.
If you can, add a few words saying why the graduation gift is special or how you will use it.
End with a thoughtful closing such as "sincerely" or "cheers."
If you're still feeling tongue-tied, check out our Thank You sentiment blog post for inspiration.
When should you Send Graduation Thank You Cards?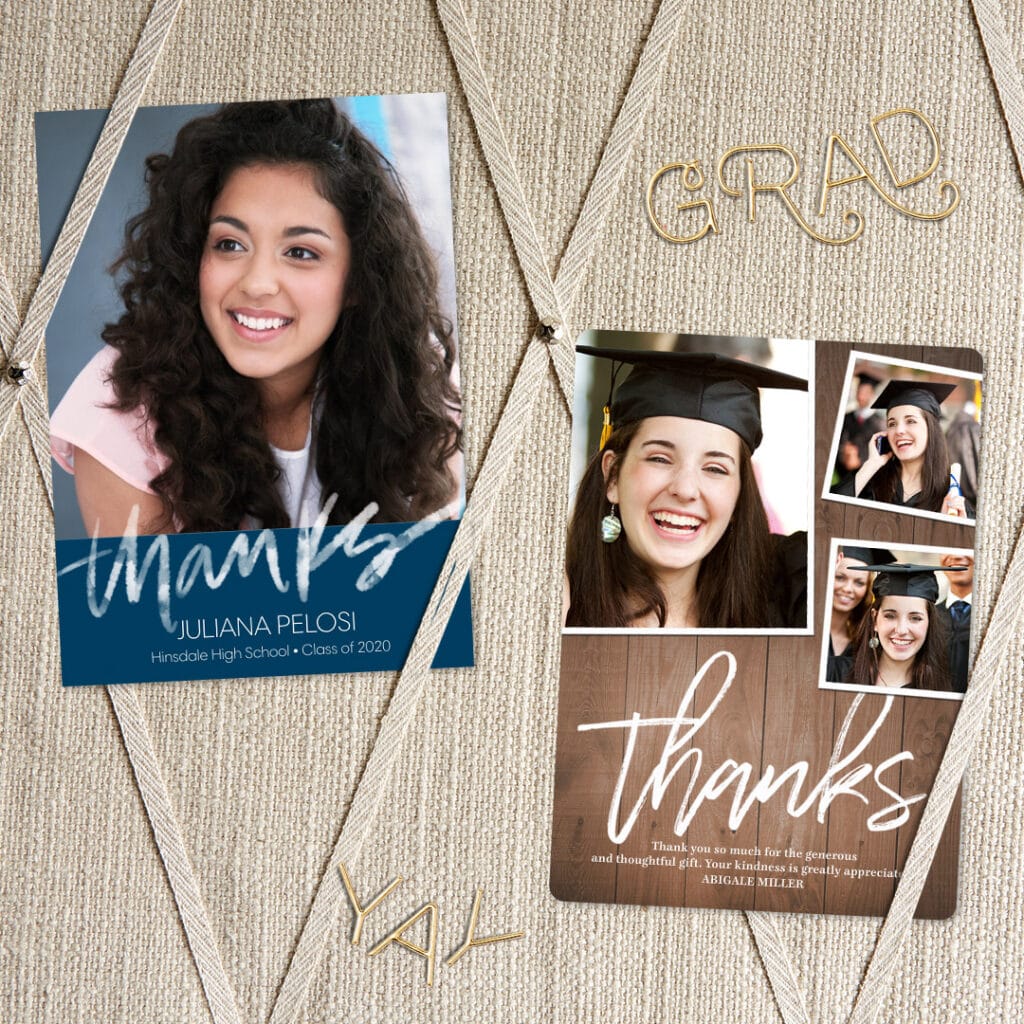 It is easier if you send out thank-you cards as gifts arrive. However, if finals have you too busy, make sure you send them out no later than one month after graduation. Any later seems rude and thoughtless.
Share your favorite custom Graduate ideas with us.
We love seeing all the Grad gifts and cards you create. Remember to tag us with @snapfishus or #snapfish when you share on Twitter, Facebook, Instagram and Pinterest.