What could be more heartfelt than celebrating the birth of a new baby through a personalized photo book? To get you going, we've curated a list of the loveliest (simple to put together) new baby designs we could find. These will make families feel truly blessed on the arrival of their new bundle of joy. For the perfect new-born present pairing, remember to include a personalized new baby announcement card. 
Step 1: Choose one of our personalized new baby photo book designs. We've selected 4 newborn baby photobook designs below.
Over The Moon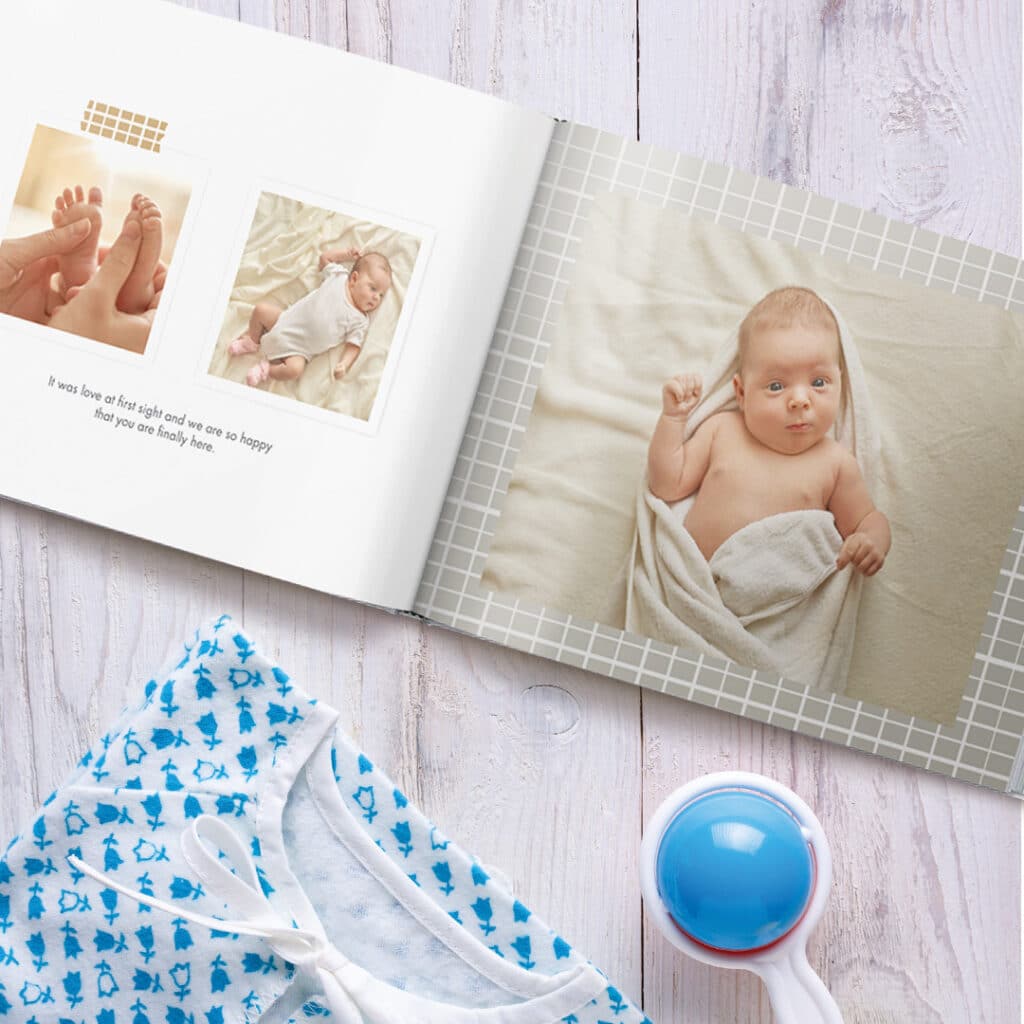 Create Over the Moon Photobook Layout
Pick the best new-born pictures and make the most of how small they first are.
Baby Boy's First Year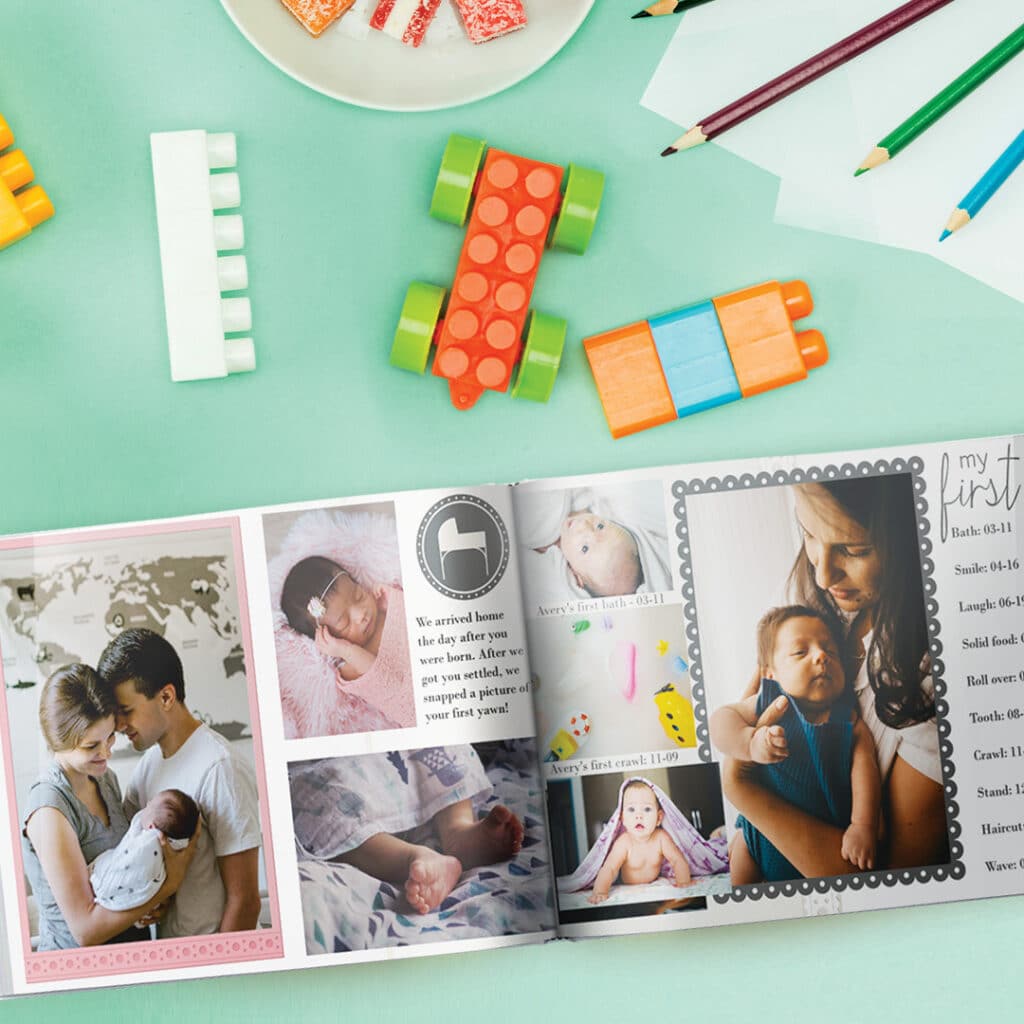 Create Baby Boy First Year Photo Book Design
New baby boy pictures can be put together using this design. Text can also be added for a nicer effect.
Baby Girl's First Year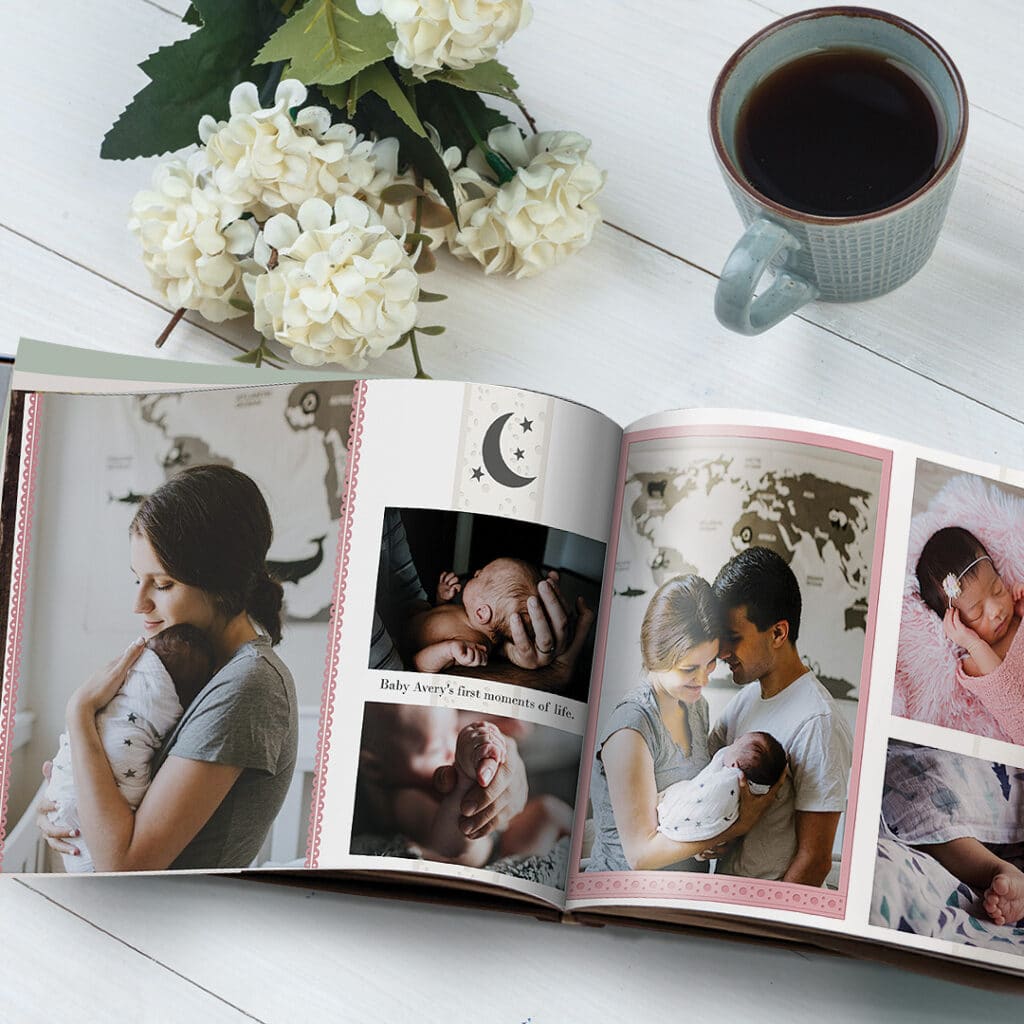 Create Baby Girl First Year Book Design
New baby girl pictures can be put together using this design. Text can also be added for a nicer effect. You can pick a different layout to the new-born baby boy album, as shown above.
Hello Baby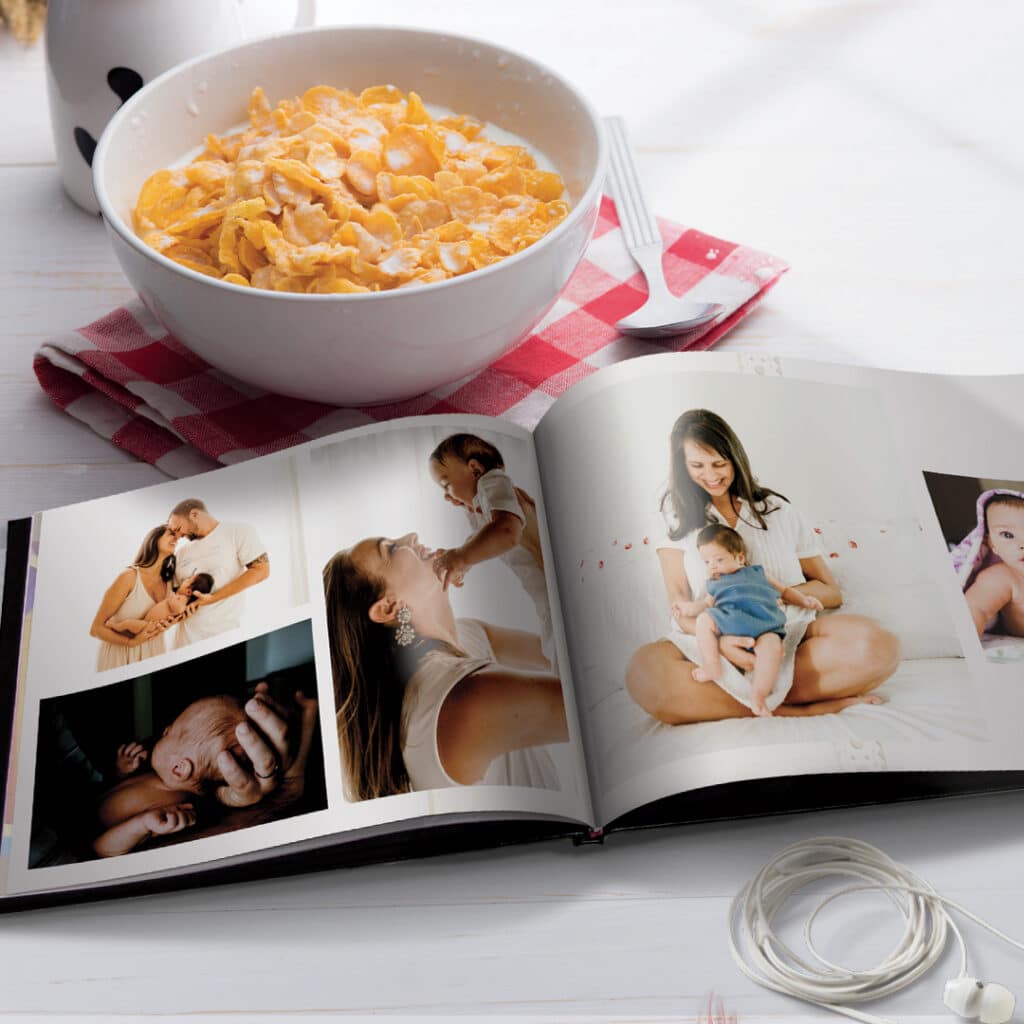 Create Hello Baby Photo Book Design
Perfect for when you want to add a style of different photos, where you can change the sizes and places of the photos.
Step 2:  Layouts Just add photos.
Read our tips below to mix and match photo book layouts.
Using our intuitive photobook builder, you can easily amend the pre-defined layouts in your chosen book design using our auto shuffle functionality. By dragging, dropping and deleting your chosen photos you will also be able enlarge, shrink and rotate them as well.
You can manipulate the picture layout and add text. Messages from family and friends can be easily included in the album as scanned images or photographs.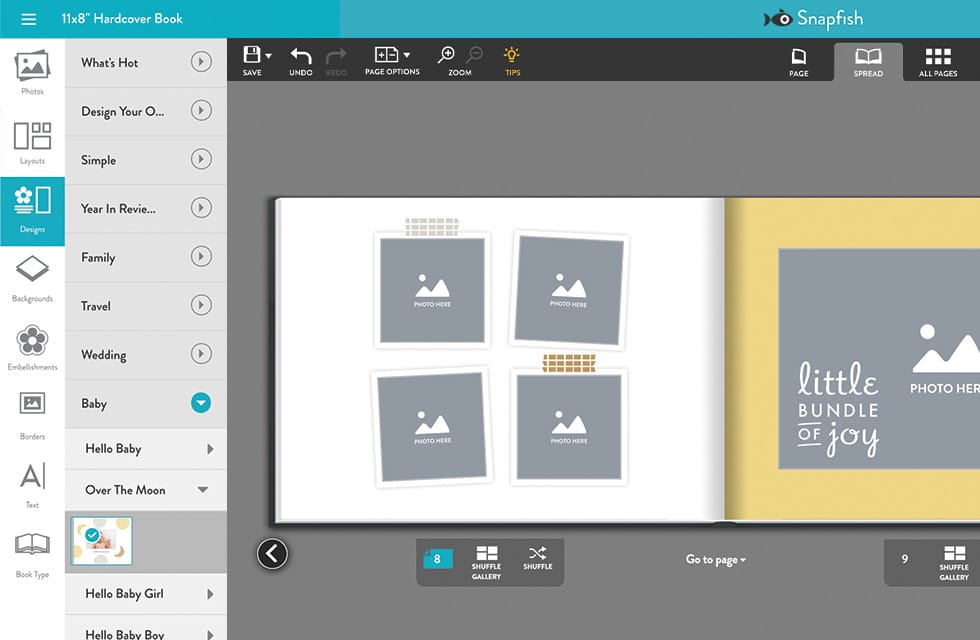 You can also change and move the photo box to manipulate the design as well as the font and style of writing. You also have the option of completely changing the design into something that suits your taste.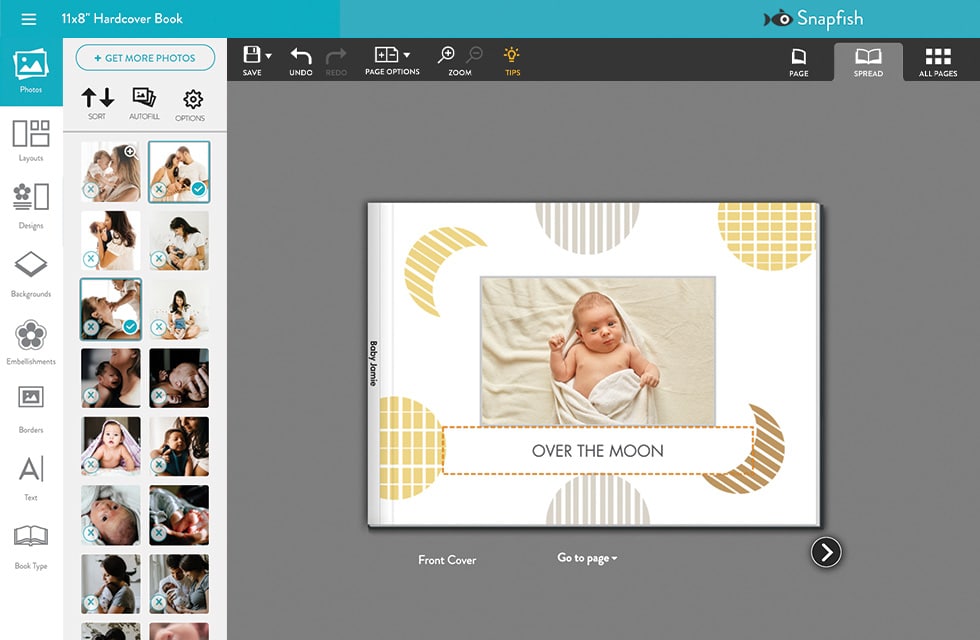 There are options to change background colors of your photobooks and you can also add colored frames to make your pictures pop.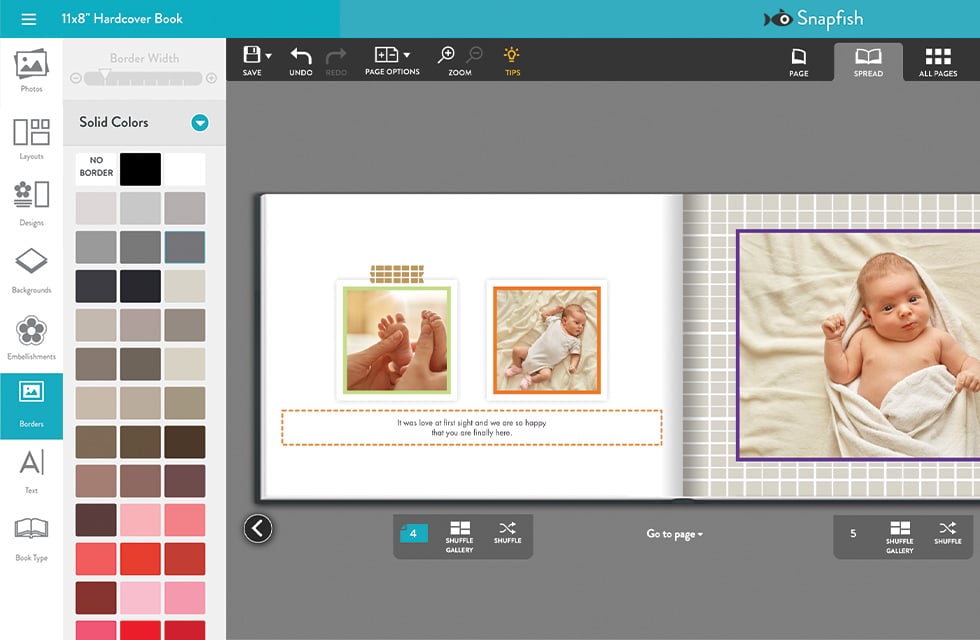 You can change the design of each photobook, in terms of color, layout, picture sizes and even background images. All of this can be done by clicking the ''page option'' button at the top of the photo builder.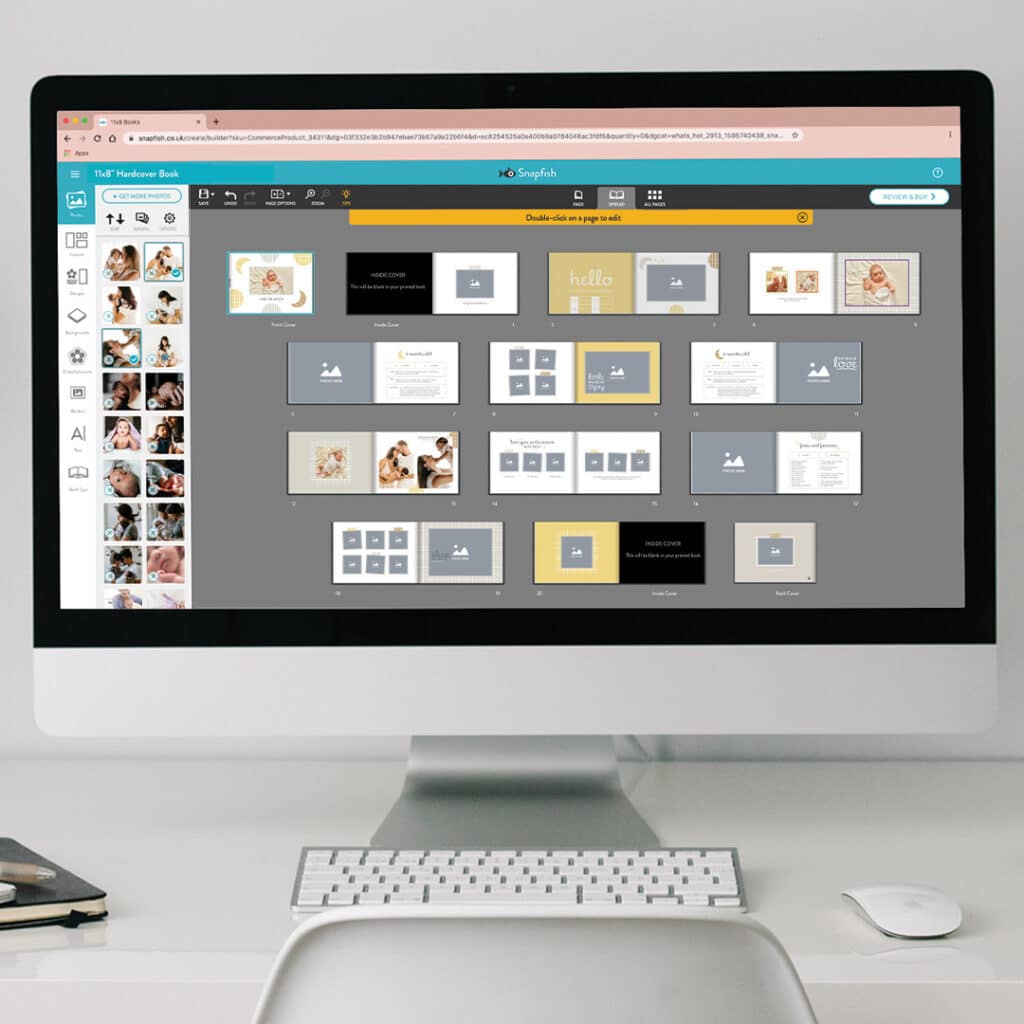 Step 3: You can even add extra text & embellishments and change backgrounds to suit your style.
You'll find our favorite embellishments under Embellishments > Baby.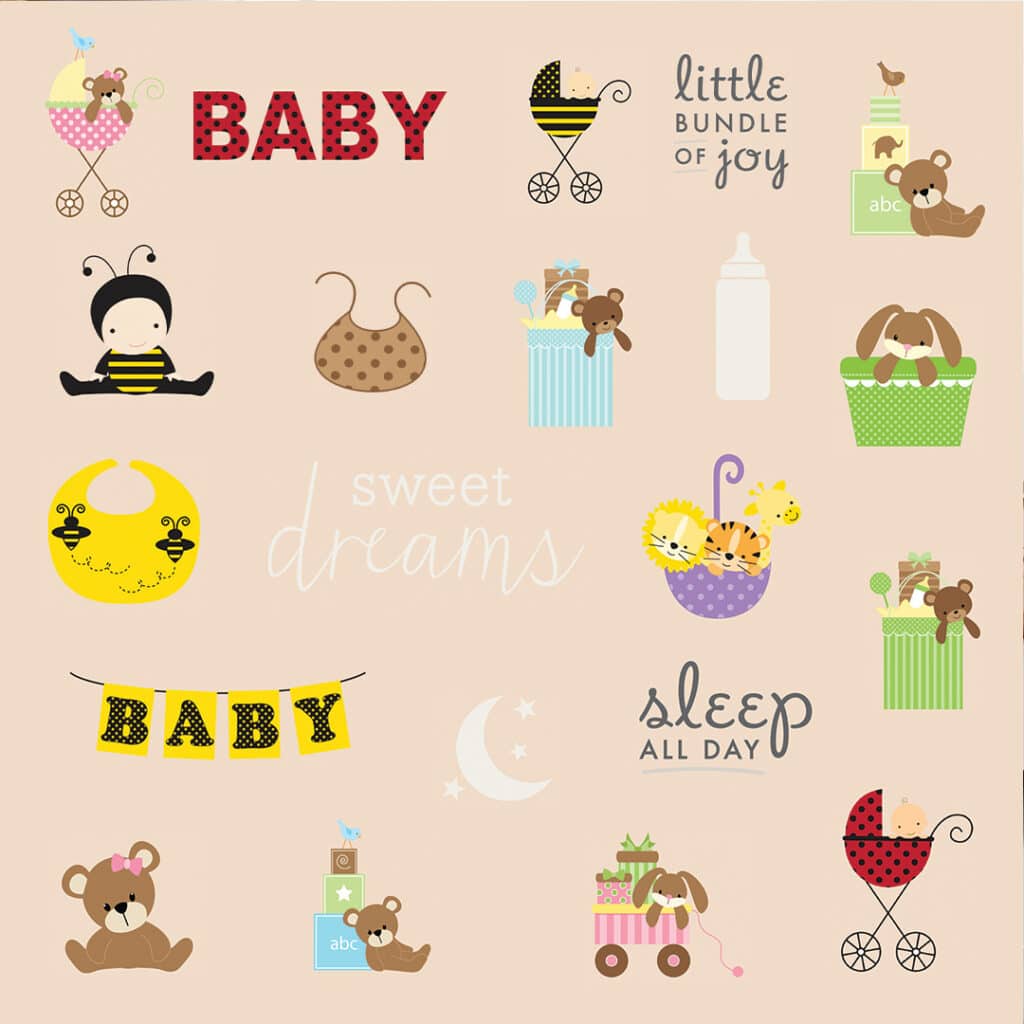 To find embellishments go to embellishment> Baby> Baby
Read our blog for more new baby embellishment and gifting ideas!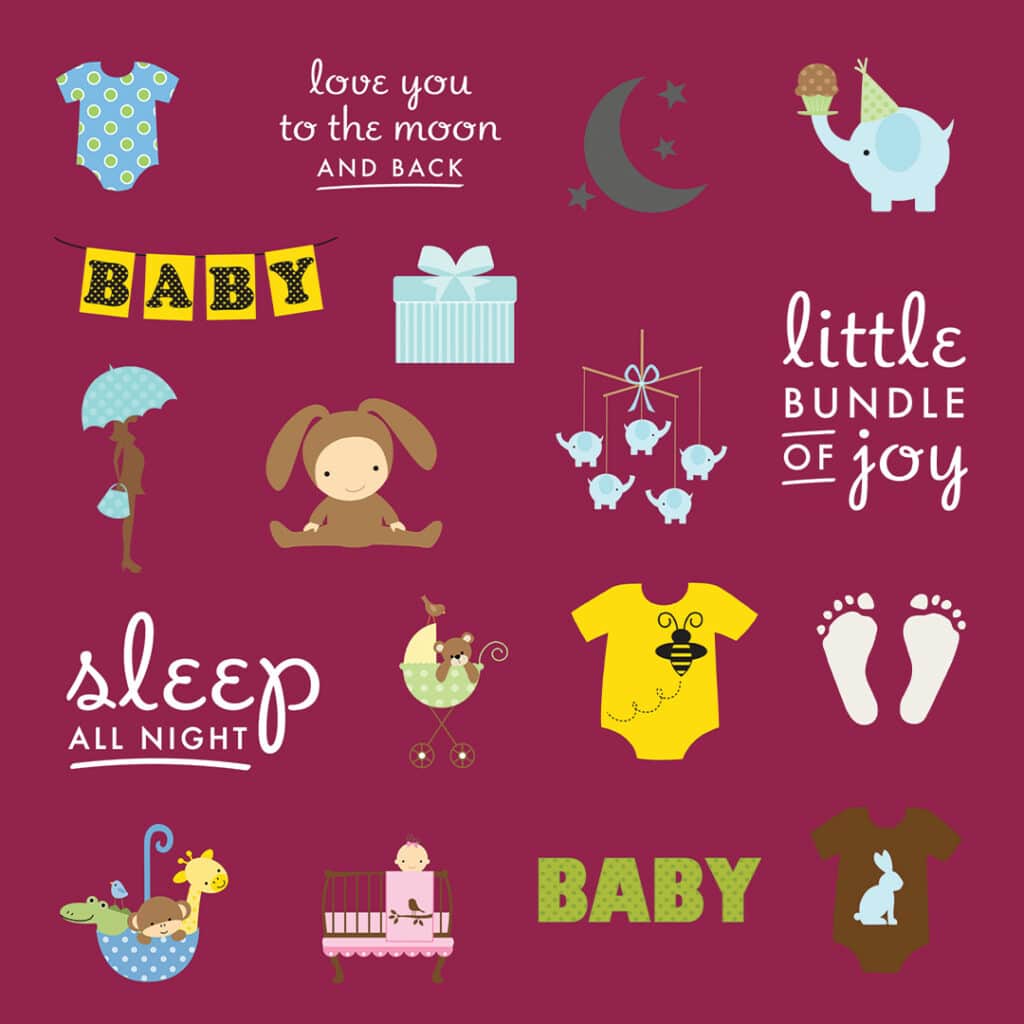 Step 4: Don't forget your perfect birth announcement card, which you can make from scratch with or without photo using our pre-built design templates.
Need more inspiration? We have you covered,  read our blog.
What did you gift the new bundle of joy? Be sure to show it to us on social media! You can tag us with @snapfish in your photos on Instagram or Facebook or use the hashtag #snapfish. Don't forget to follow us on YouTube, Twitter and Pinterest, too. Check out the Snapfish site for even more new products new babies and their parents will love.