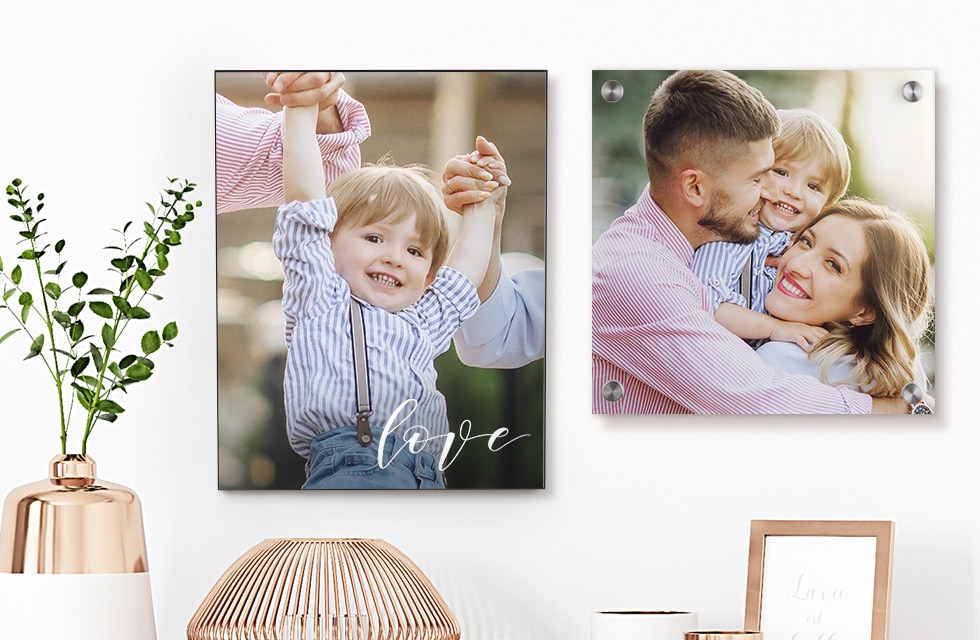 One of the easiest and most affordable ways to give your living space more character and style is to hang and display a lot of beautiful photo prints. Whether they're favorite photos of you and your family, friends, or travels, your house will feel so much more 'you' with prints propped up on surfaces or grouped together on your walls.
Read on for a list of fun and chic ideas for displaying your best and most loved pictures and memories.
Framed Matted Print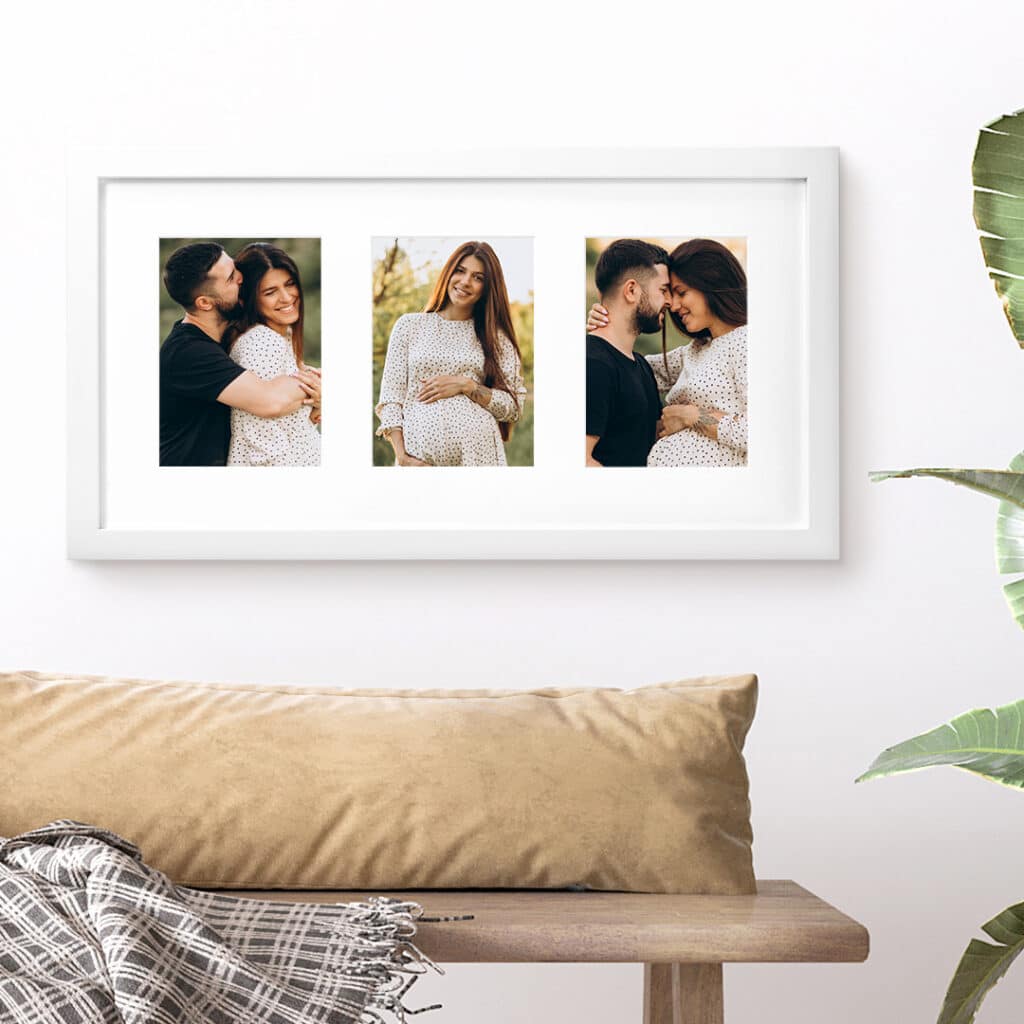 Museums and galleries choose white matte board to make photos stand out. Now you can create your own Framed Matted Print in just a few minutes and level up the decor in any room in your home. Since framed prints are a classic, they'll look especially good where your guests can see easily see them, like an entrance, hallway and living room.
Glass + Acrylic Prints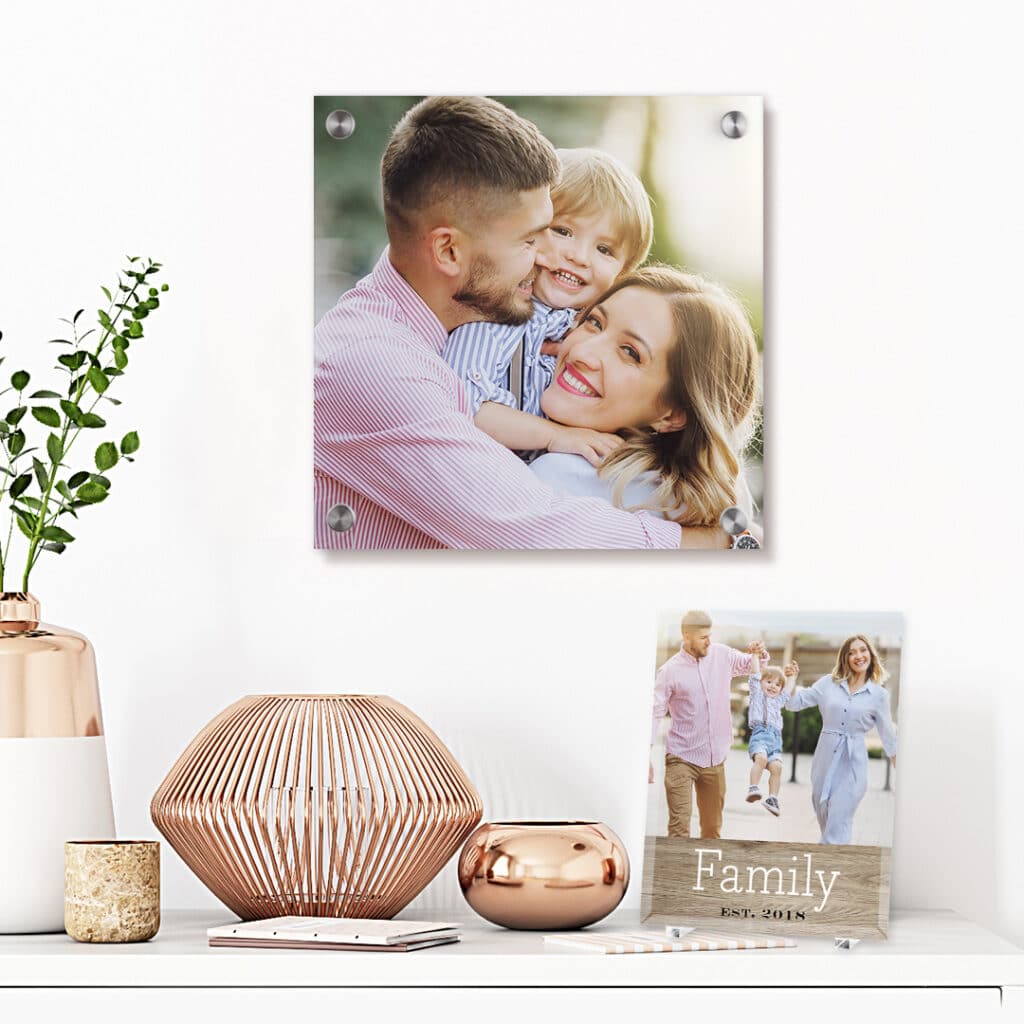 Your memories will shine through our beautiful glass prints. Your photos are captured in vivid color with a hint of translucency inside frameless glass with an elegant beveled-edge design. Similarly, our crystal-clear acrylic prints will lend your photos depth and brilliance. Chrome-finish hanging hardware floats your acrylic photo panel 1" from the wall for a chic and modern look. These prints will add instant polish and style to any bathroom or kitchen.
Gallery Wall of Different Framed Print Sizes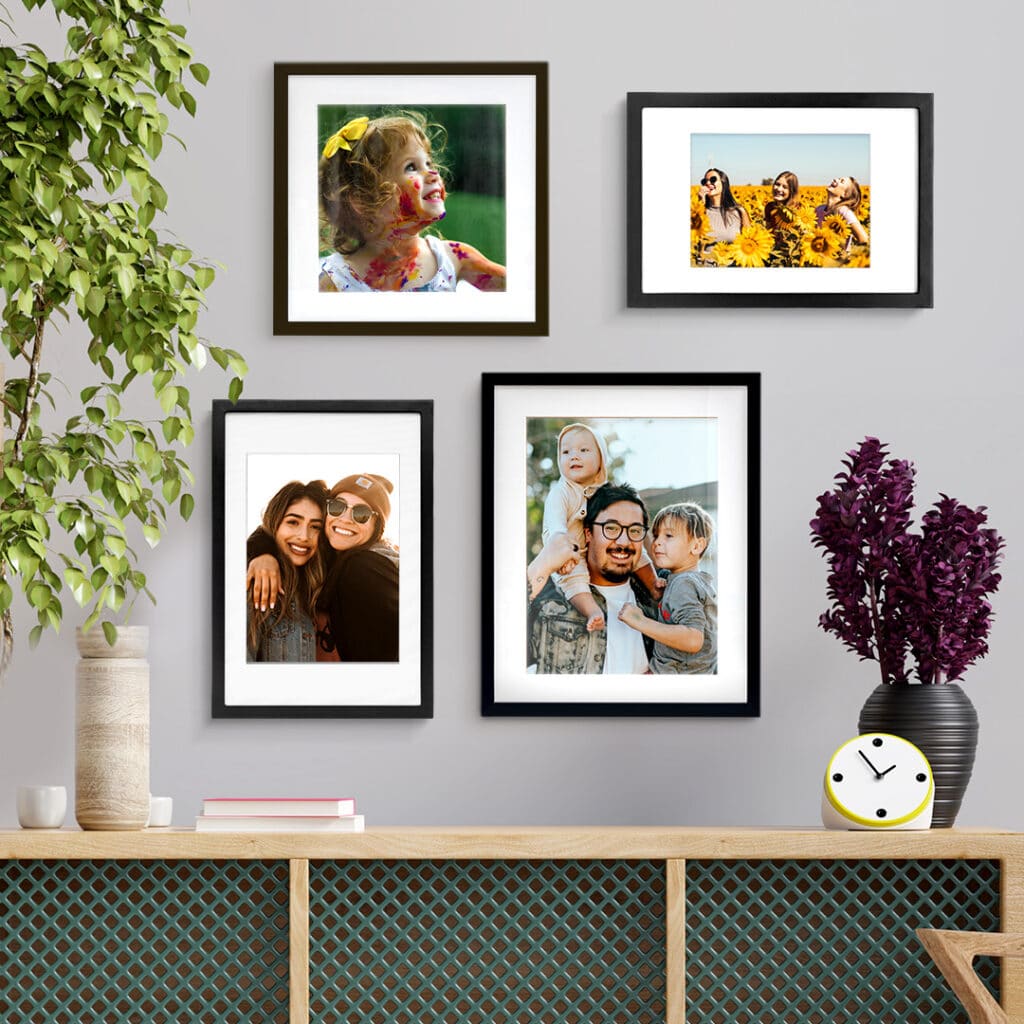 Frames will instantly add polish to your photos. Our Framed Prints come in a variety of sizes and will look really dynamic when mixed together on any wall in your home. We think a gallery wall will look best in a living room, hallway (and even bathroom!) where most of your guests will be able to appreciate the photo arrangement.
Square Prints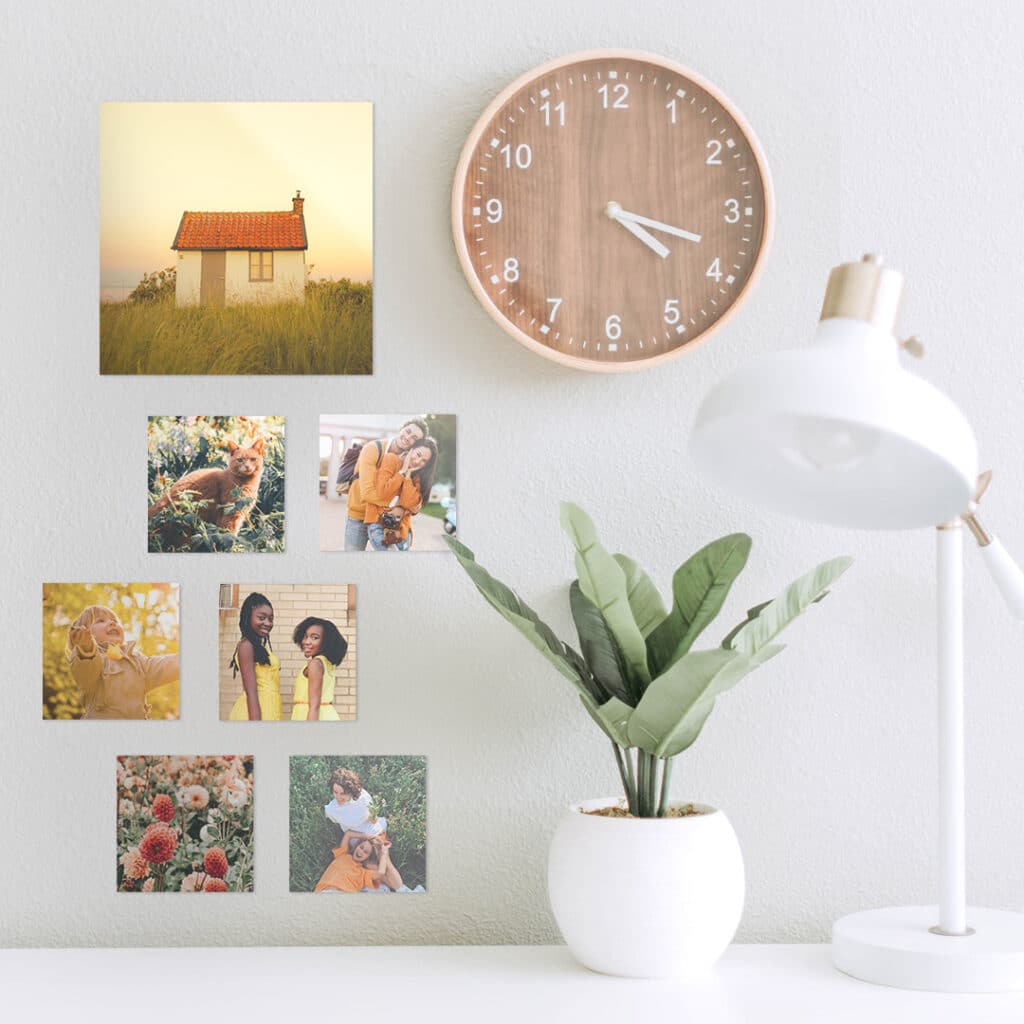 Similar to the gallery wall with framed prints in different sizes, you could create a perfectly aligned gallery wall with many square photo prints. The square format is unexpected and will give your bedroom or living room a cool boutique hotel vibe. (Consider picking a theme for the photos for consistency, e.g. all prints feature shades from the same colour family or only feature architectural elements.)
A More Playful Fridge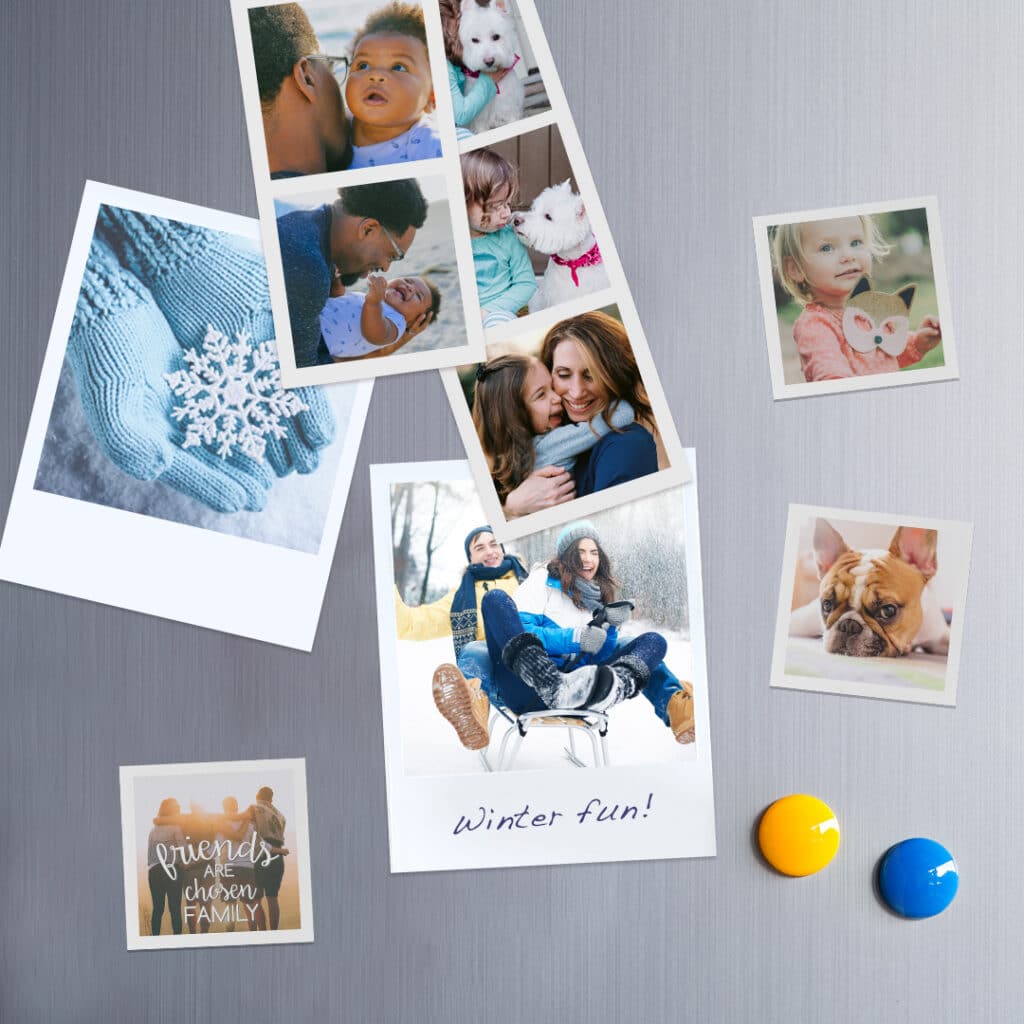 Take your fridge photo display to cuter heights with a mix of Magnetic Mini Square Prints and Magnetic Photo Booth Strips. Display a variety of photos of yourself goofing around with friends, kids in your family, and pets, of course! Don't be surprised if you catch your dinner guests admiring your fridge display.
Wood + Maple Panel Prints
Add rustic chic style and charm to any room in your home with these solid-wood wall panels, frame free and ready to hang! Available in a variety of sizes to mix and match, they'll look wonderful in a home that contains a lot of wood furniture and plants for a more nature-inspired look and feel.
Photo Tiles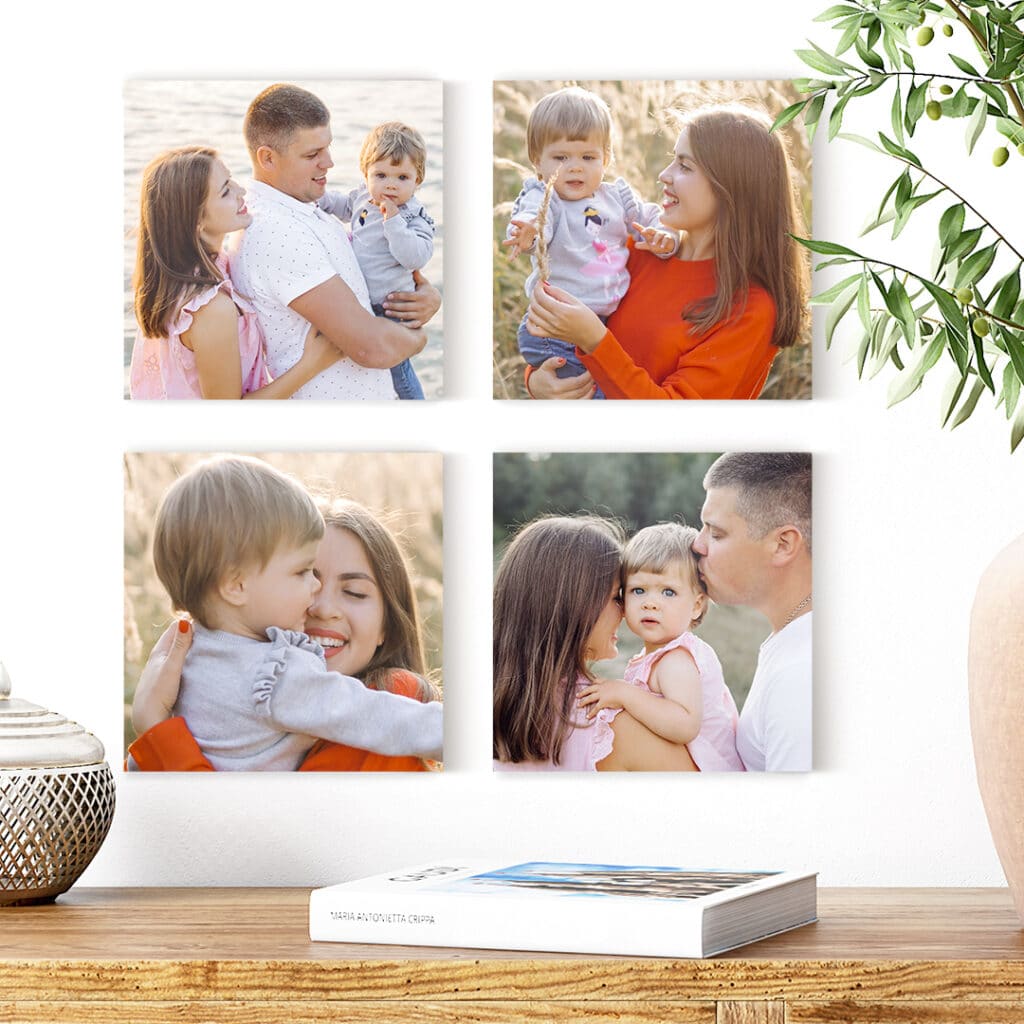 These foam tiles are lightweight and have beveled edges for a modern, clean design. Plus, there are self-adhesive magnets included for super easy hanging and repositioning. These are the perfect addition to any gallery wall, in any room in the house. Your options for tiles include matte, metallic and even an adorable heart shape!
We also offer a 'Gallery Set' so you can easily create your own art-y display. Or you could try our Split Photo Tile Set, available in four layouts. These sets allow one photo to span across multiple tiles to create a beautiful statement piece. These are perfect for the rooms of teenagers and university students. With a wide variety of sizes and templates, let their unique personality shine through as they have fun customising their very own wall decor and changing up the tiles whenever they feel like it!
We can't wait to see how you display your new photo prints! Share it with us on social media!
We love seeing what you come up with! Please tag us @SnapfishUS and #snapfish on Facebook, Instagram & Pinterest. Check out the Snapfish site for even more custom gift ideas.