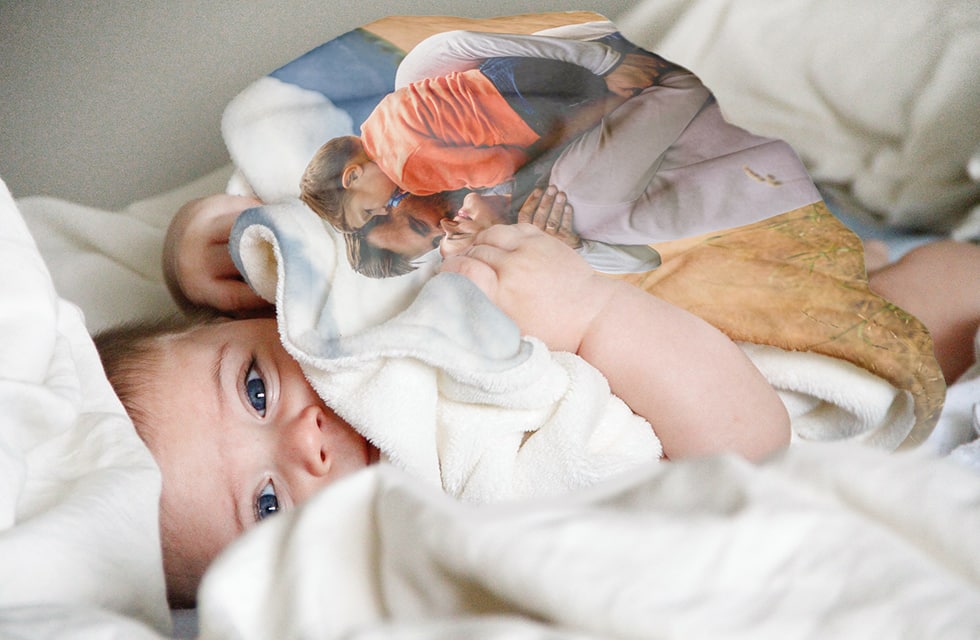 Cozy up with your favorite photos on our personalized blankets! This soft and snuggly Arctic Fleece Photo Blanket is lightweight and comforting, good for wrapping up on chilly evenings or taking on picnics or even to the beach. Picture blankets make a perfect photo gift for babies, children, and the homebodies in your life!
Your three blanket options: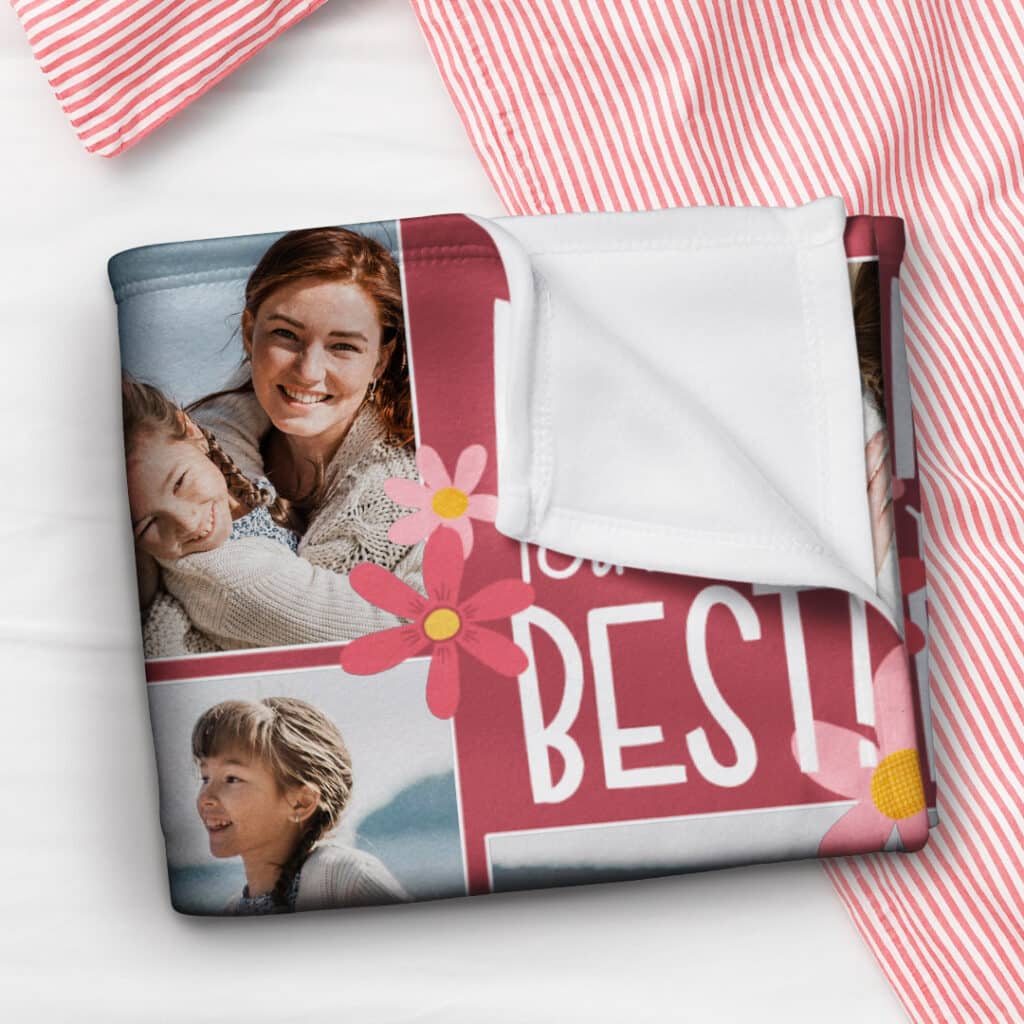 Soft, machine washable, 100% polyester heavyweight fleece. The front of the arctic fleece photo blanket is customizable and the back is solid white.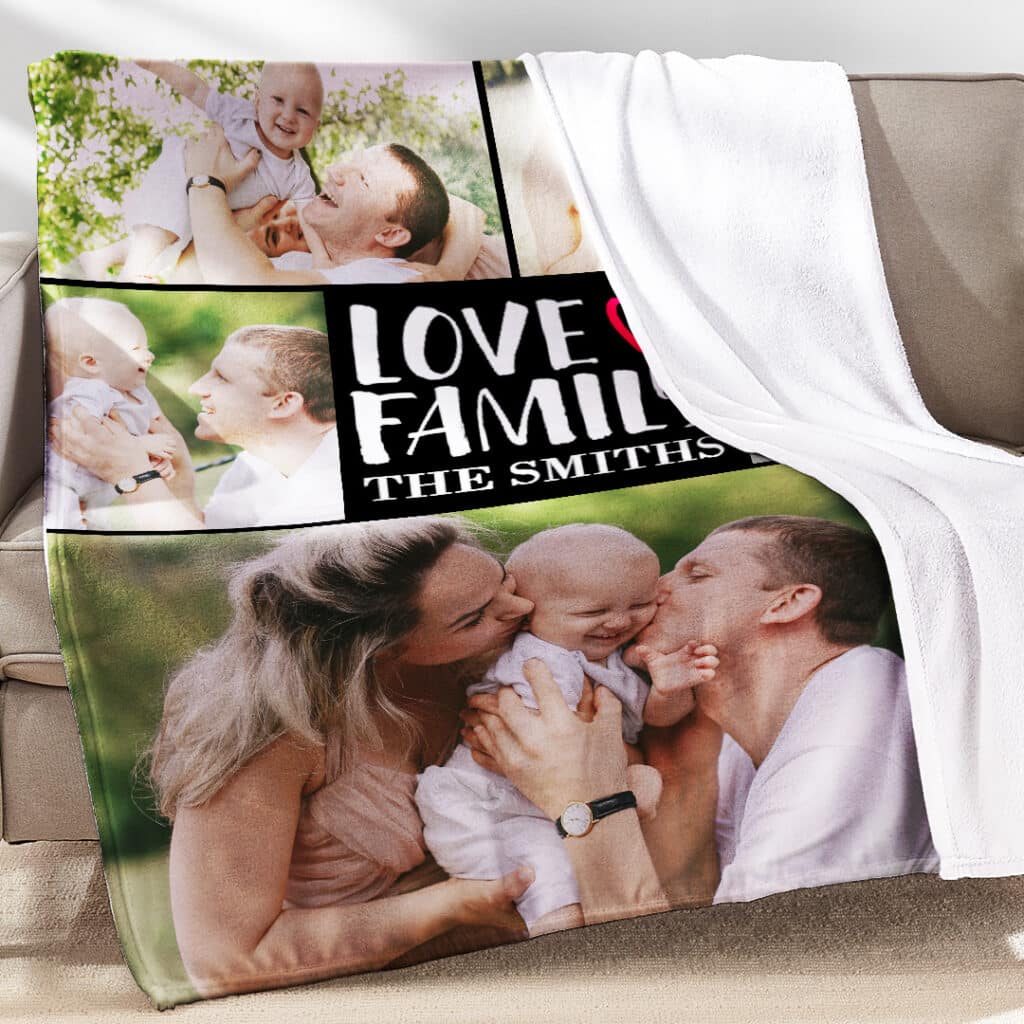 Super plush poly-microfibre fabric. The front of the plush fleece photo blanket is completely customisable and the back is solid white.
Create your very own custom, comfy photo picnic blanket for game day, picnics in the park, and all of your outdoor adventures! When you're ready to head home, simply roll up and carry with the included harness + handle. Design is printed on the fleece topside, with a water-resistant bottom.
Our range of picture blankets come in three sizes: 30×40, 50×60, 60×80.
Check out more summer customization ideas for your photo blankets here.
Consider personalizing some photo pillows to go with your new photo blanket. Available in four sizes and two shapes.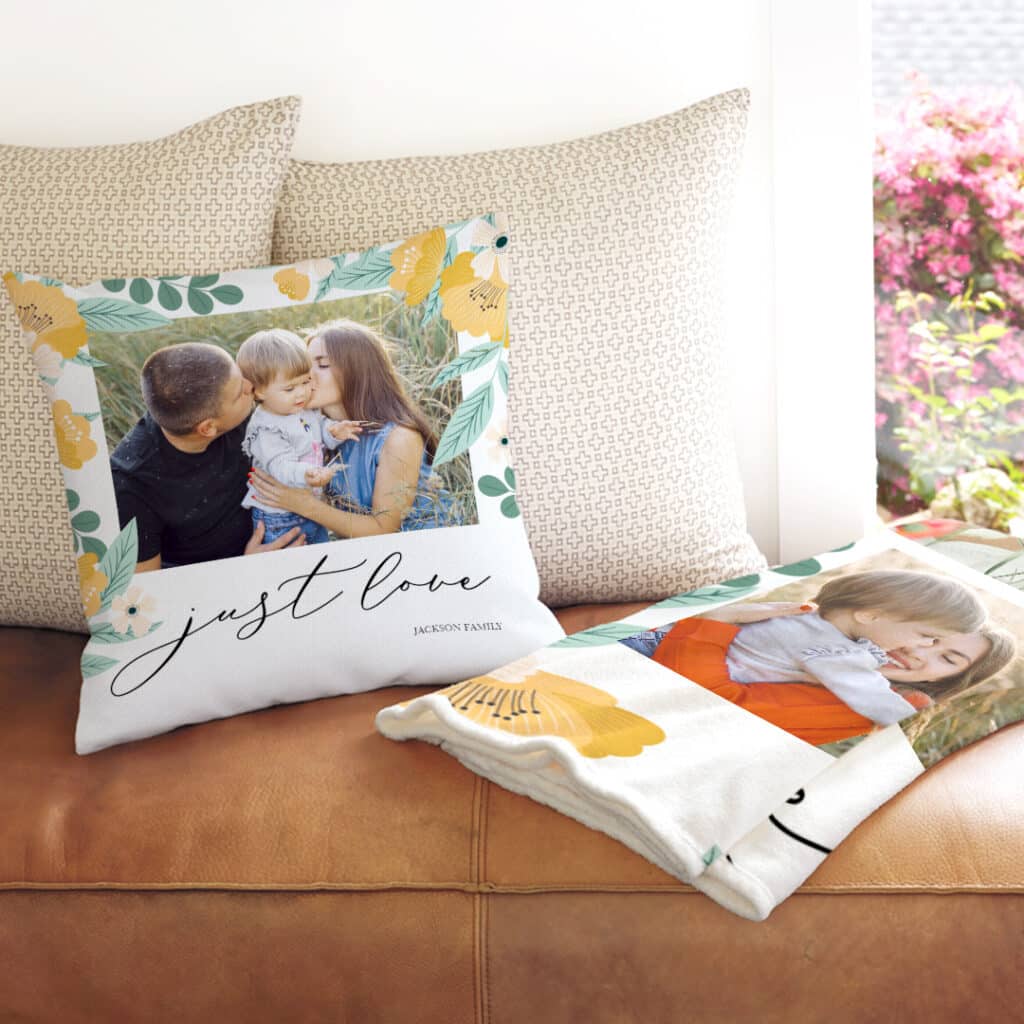 If you're giving the blanket as a gift, don't forget that perfect custom greeting card, which you can easily make from scratch (with or without photo) using our pre-built design templates.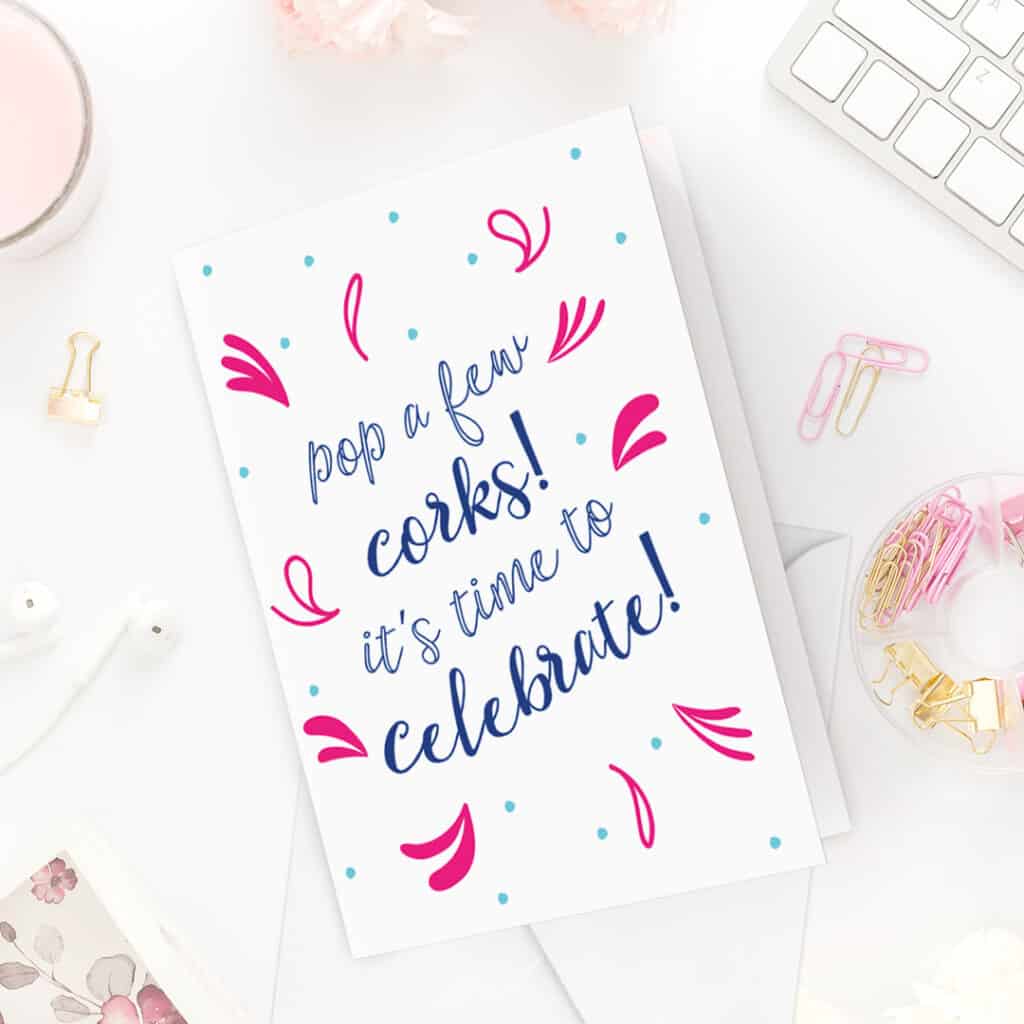 We love seeing what you come up with! Please tag us @SnapfishUS and #snapfish on Facebook, Instagram & Pinterest. Check out the Snapfish site for even more custom gift ideas.