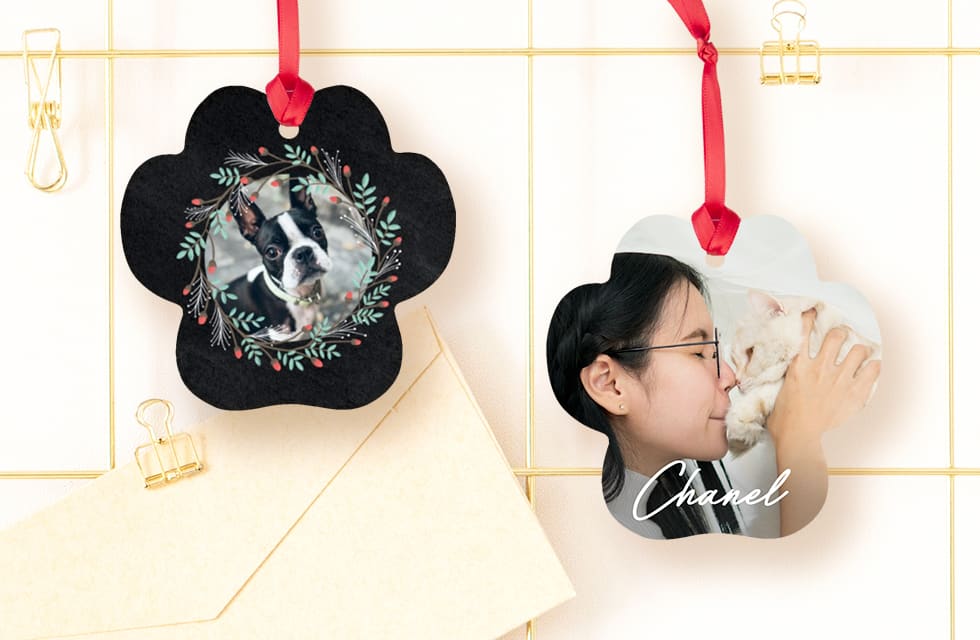 Looking for a festive way to show off your dog, cat and other furry family members? Customize this paw-sitively cute pet photo ornament for your Christmas tree, decorative plants, decorative hooks on walls and even your car! Design your own aluminum ornament by adding your pet's photo and name. Our personalized pet ornament also makes a purrfect gift or stocking stuffer for any pet parent you know!
Browse our selection of 'Pet' embellishments and use clip art to personalize your ornament (or create your very own design) so it feels 100% YOU.
Top Tips for finding the best embellishments for pet parents
Type 'Fish', 'Cat', 'Dog', 'Bird' or just 'Pet' in the builder search box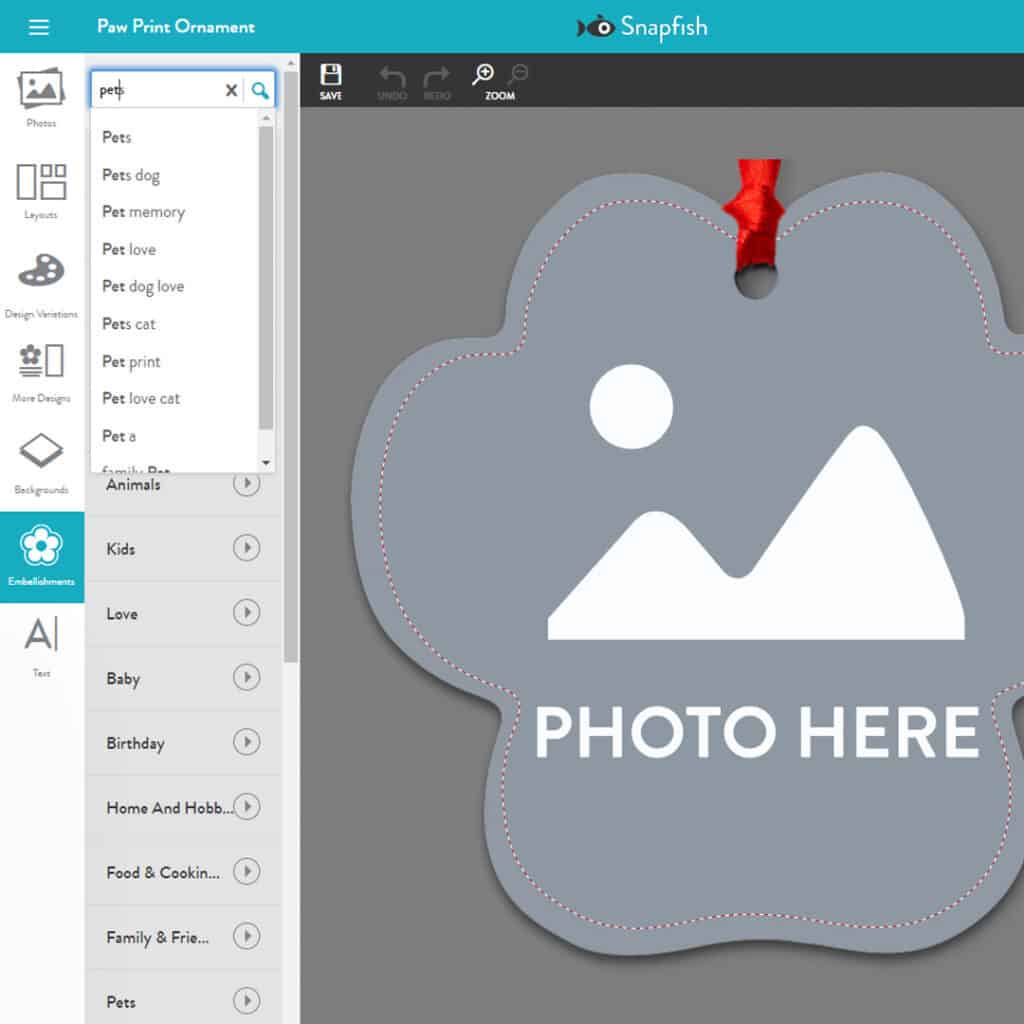 Look under 'Embellishments' > 'Pets'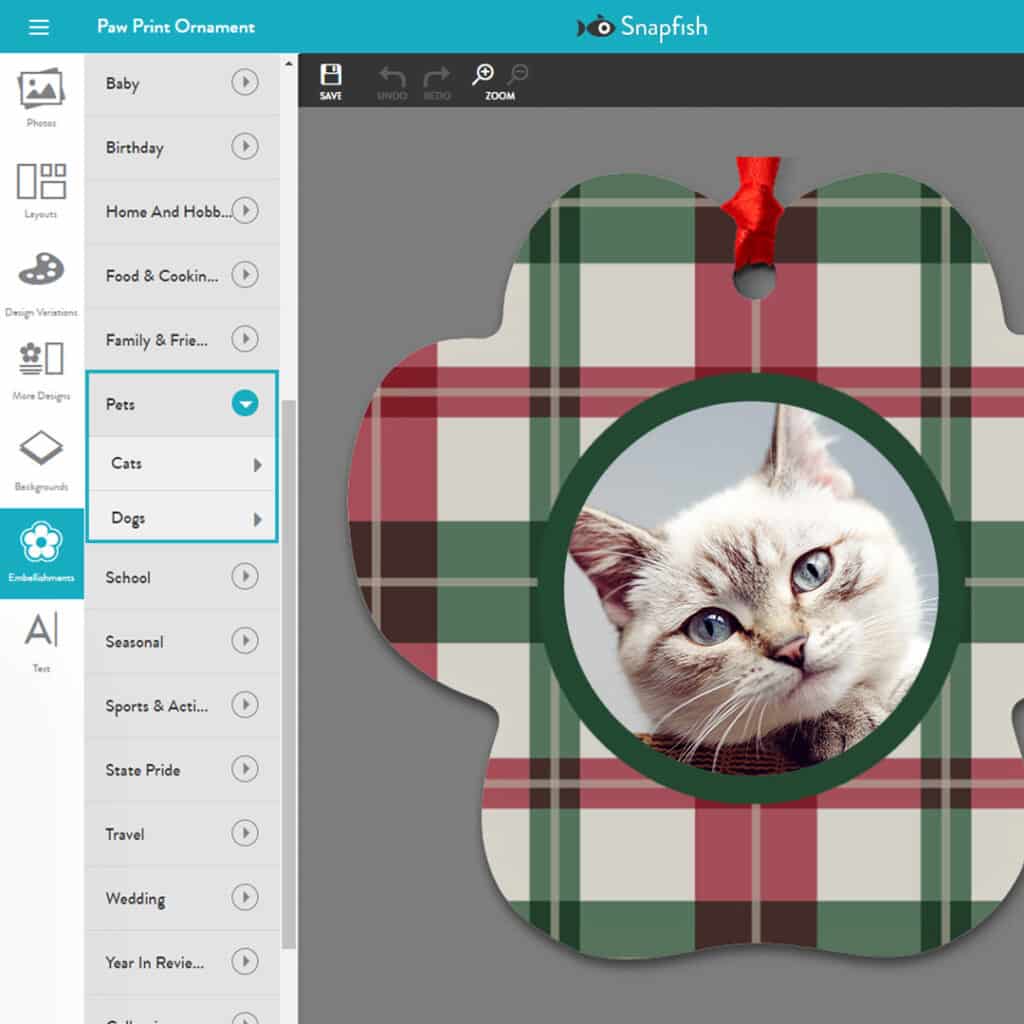 We also have cute embellishments for:
Cats
Dogs
Fish
Pro Tip: All the embellishments you have clicked on will be conveniently stored under 'Recents' in the builder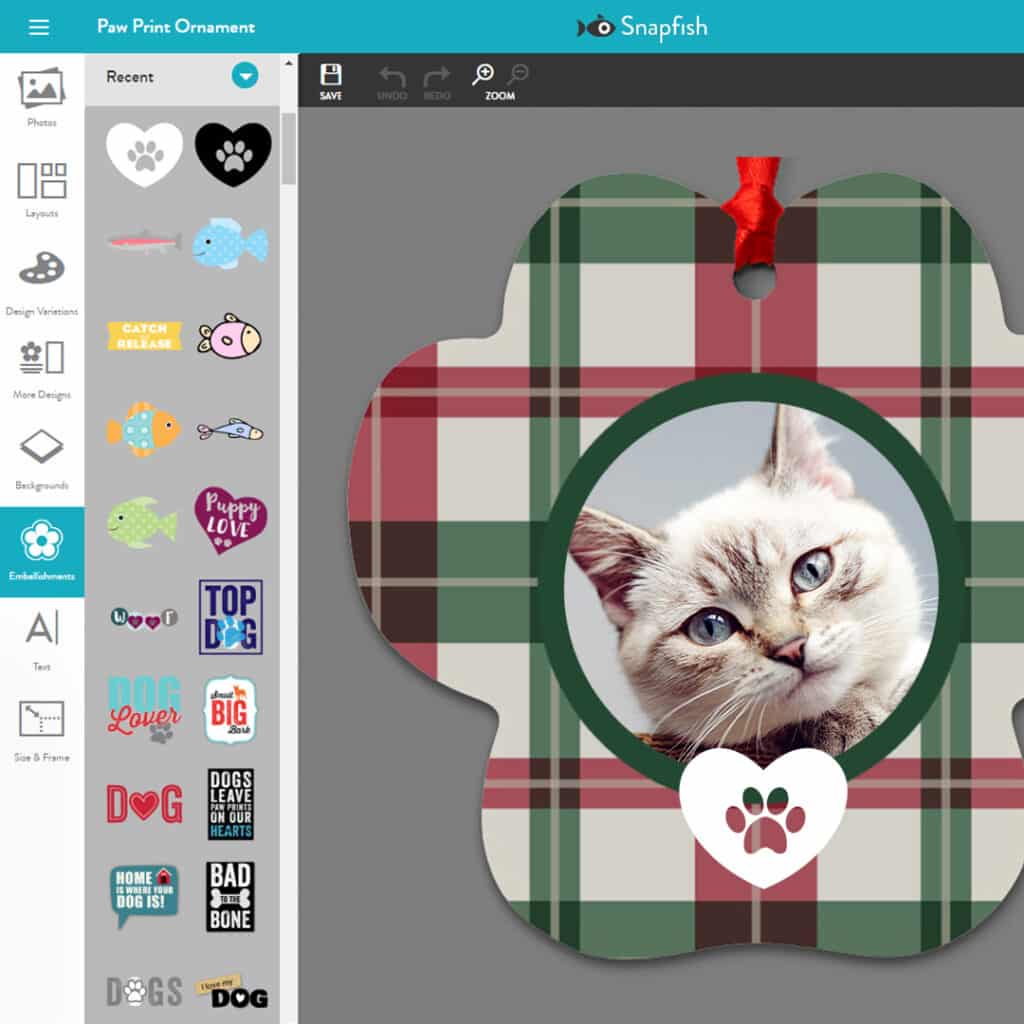 It's easy to get the look you want using our simple drag and drop tool in the builder.
Maximize the fun and customize a variety of ornaments with more photos of your beloved pet. We've got a whole range of adorable custom holiday ornament styles, such as our Copper Wire Star, Silver Plate Love, Aluminum Medallion, Metal Holly, and Silver Frame.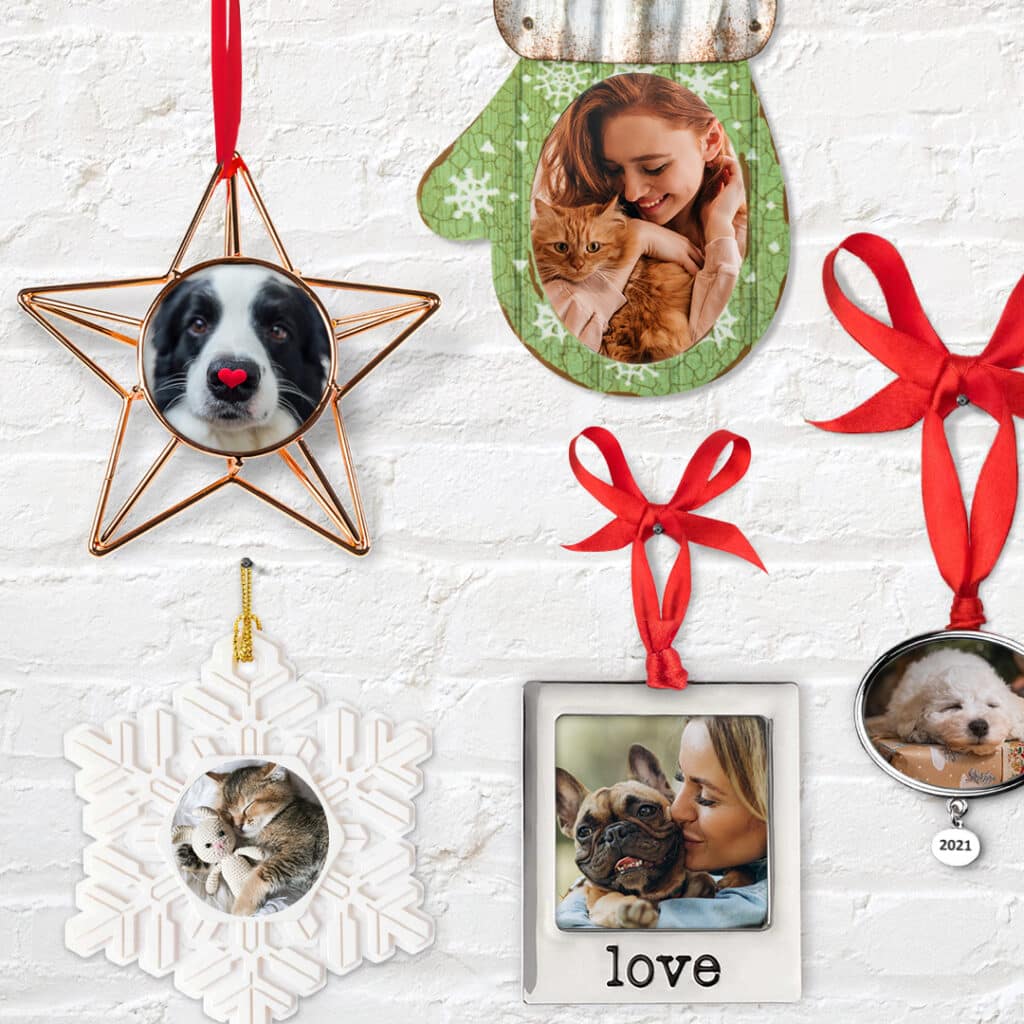 Want to take the best pet photos possible? Check out our blog for pro tips on how simple photo editing techniques will take your animal photos to the next level.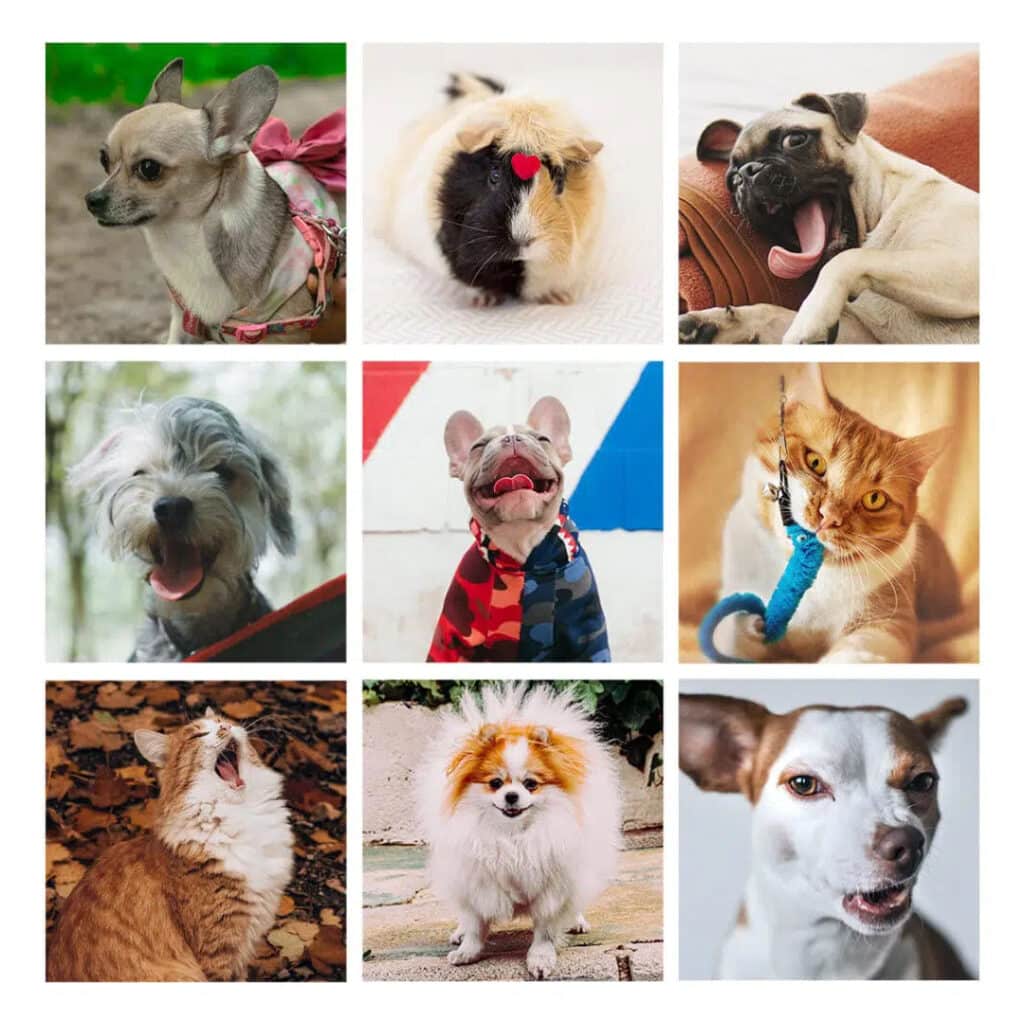 If you're giving the paw ornament as a gift, remember to include an adorable pet card with your creation! You can make your greeting card from scratch or choose one of our convenient pre-built designs (with or without photo).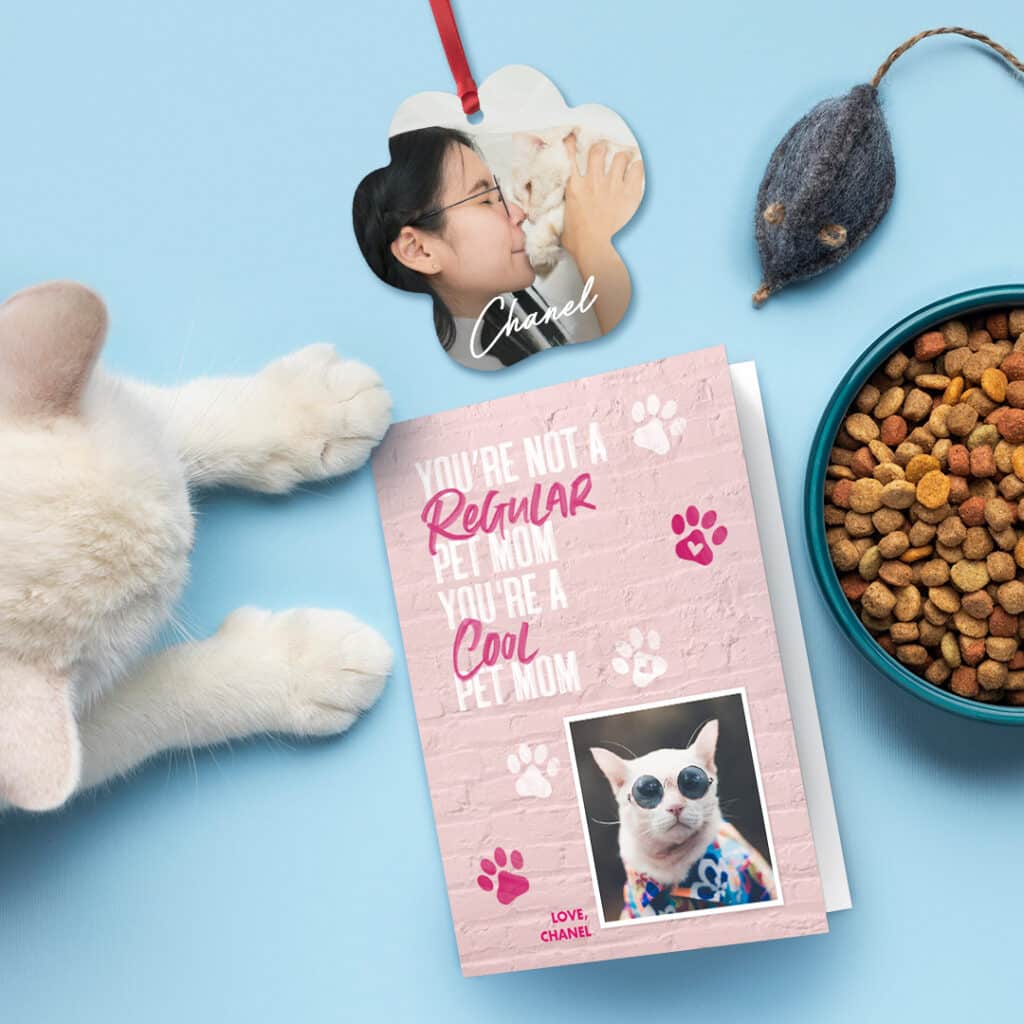 How did you customize your holiday ornament?
We love seeing what you come up with! Please tag us @SnapfishUS and #snapfish on Facebook, Instagram & Pinterest. Check out the Snapfish site for even more custom gift ideas.