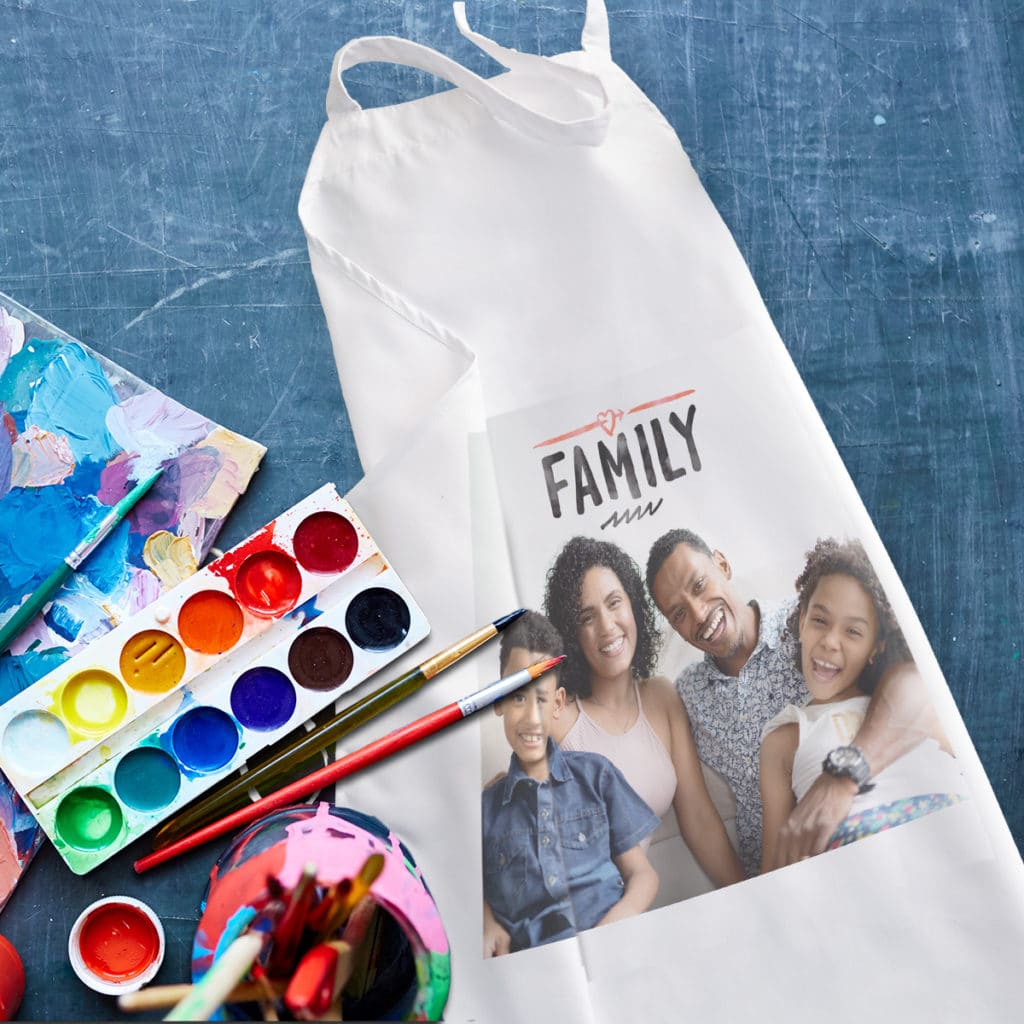 As people continue to limit their time outside due to the pandemic, they're looking to beat boredom with fun activities. Because of this, a lot of people have picked up new hobbies to occupy their time, like crafting or baking. If you're looking to supplement your creative projects, Snapfish can help!
Art Supplies + Essentials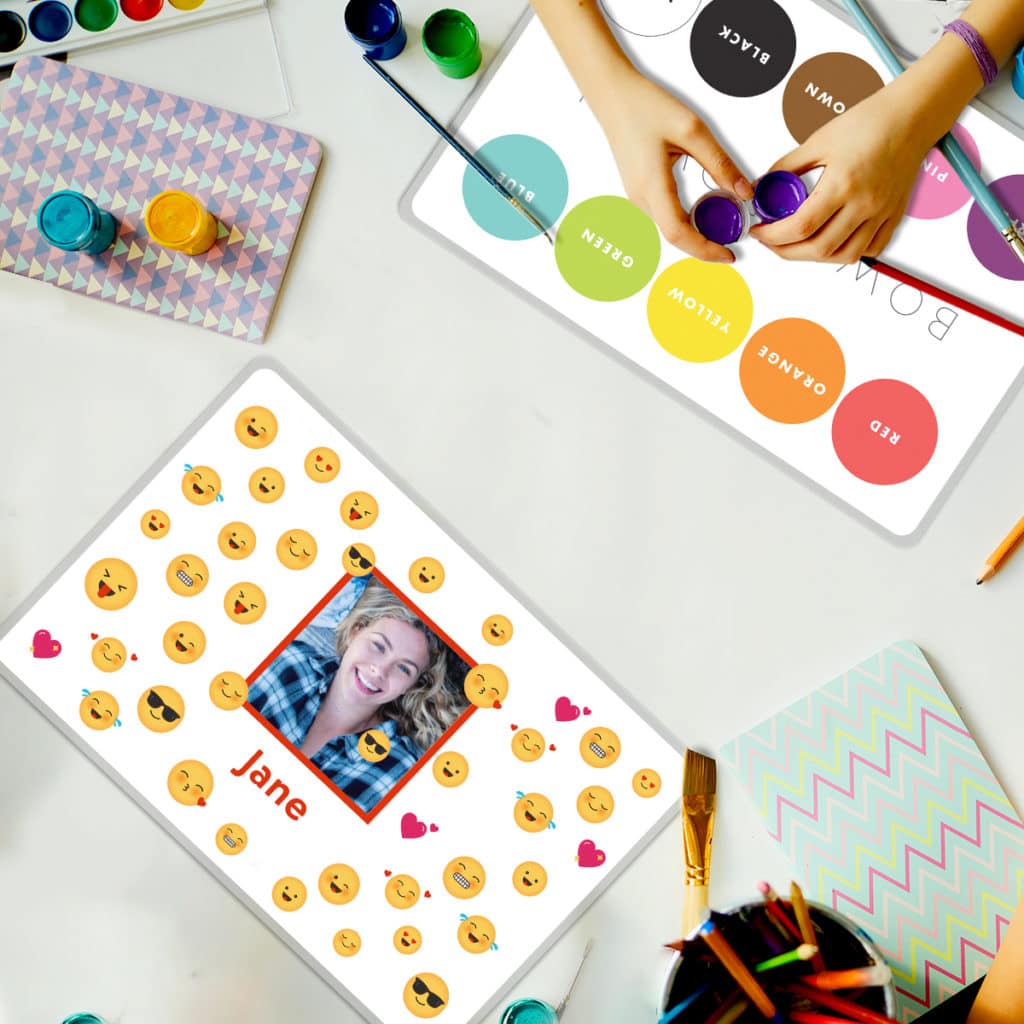 When you're working with paints, glue, or anything messy, you'll want to protect your tabletops from crafting mishaps. Our personalized placemat will definitely help safeguard any surface from scissor scratches or paint spills. You'll also want to protect your clothing from artistic accidents, so make sure you have an apron, too!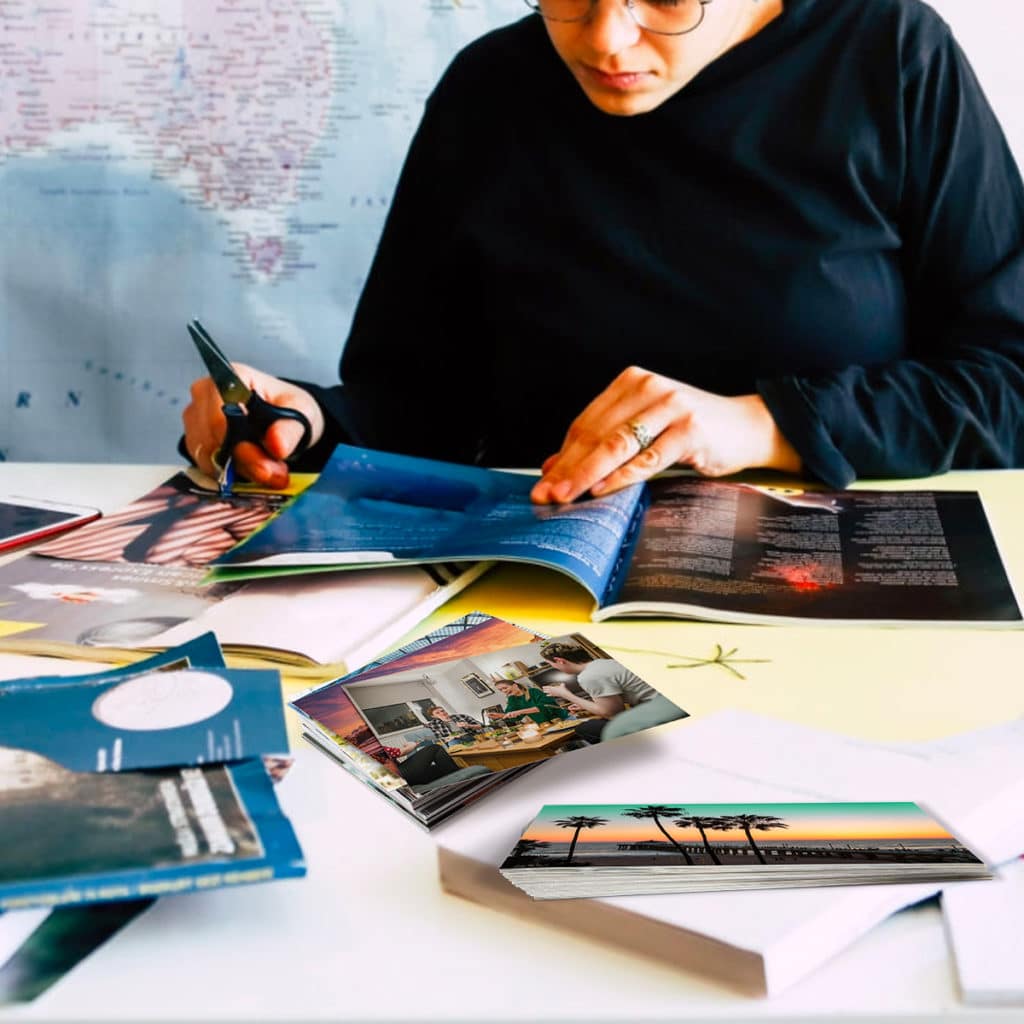 During quarantine, a lot of people have been making collages out of found items around the house. Why not collect up all your old magazines, catalogs, and free Snapfish photo prints to inspire your own masterpiece? To create a collage, you'll need poster board, glue, scissors, paper + photo cutouts, markers, and paint. If you think glue might be too messy for smaller kids, they can still get in on the fun with a sticker collage! If you don't have stickers at home, we have custom photo stickers you can create. Just use photos and add text and embellishments to really make them unique.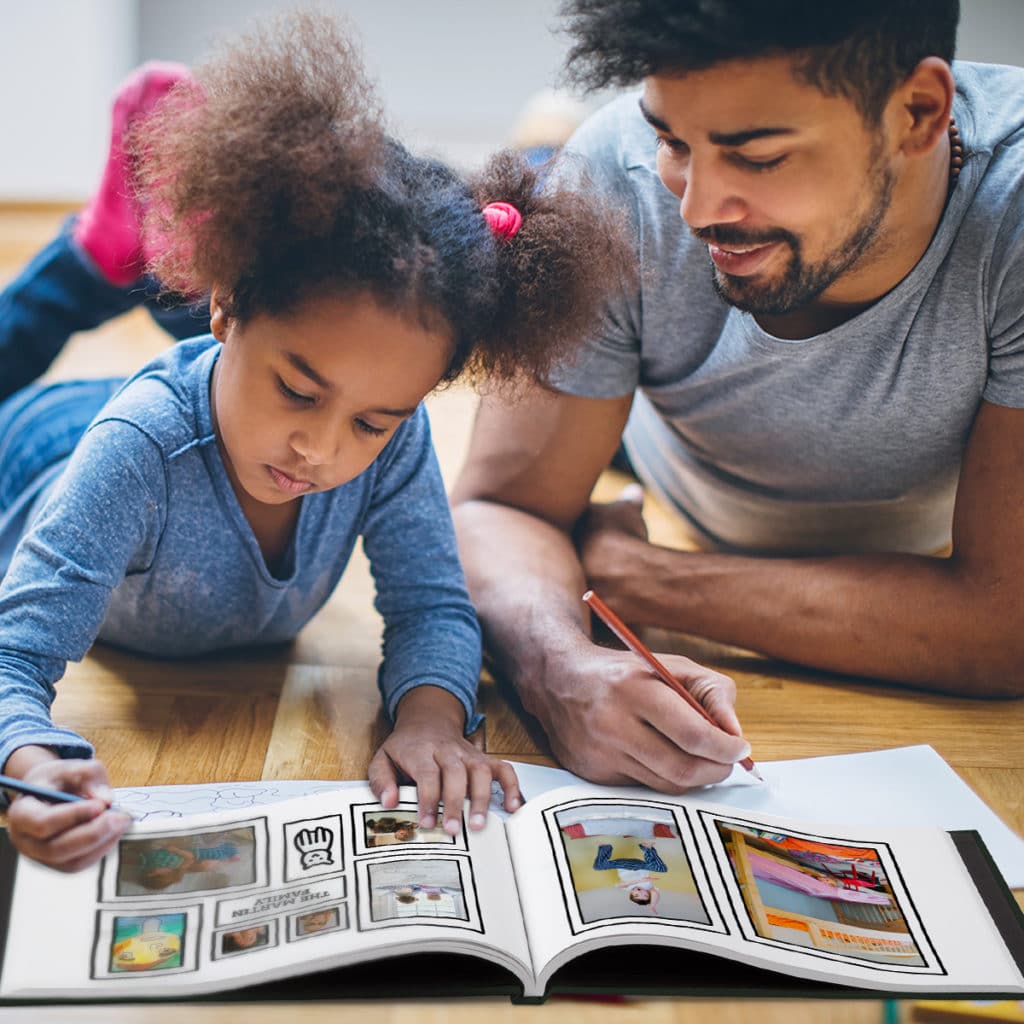 Another fun activity for the kids? Coloring books! We actually have a photobook you can customize now and color later. Check out our Social Distancing Coloring Book design to see how you can add in your own photos, captions, and start coloring!
Culinary Delights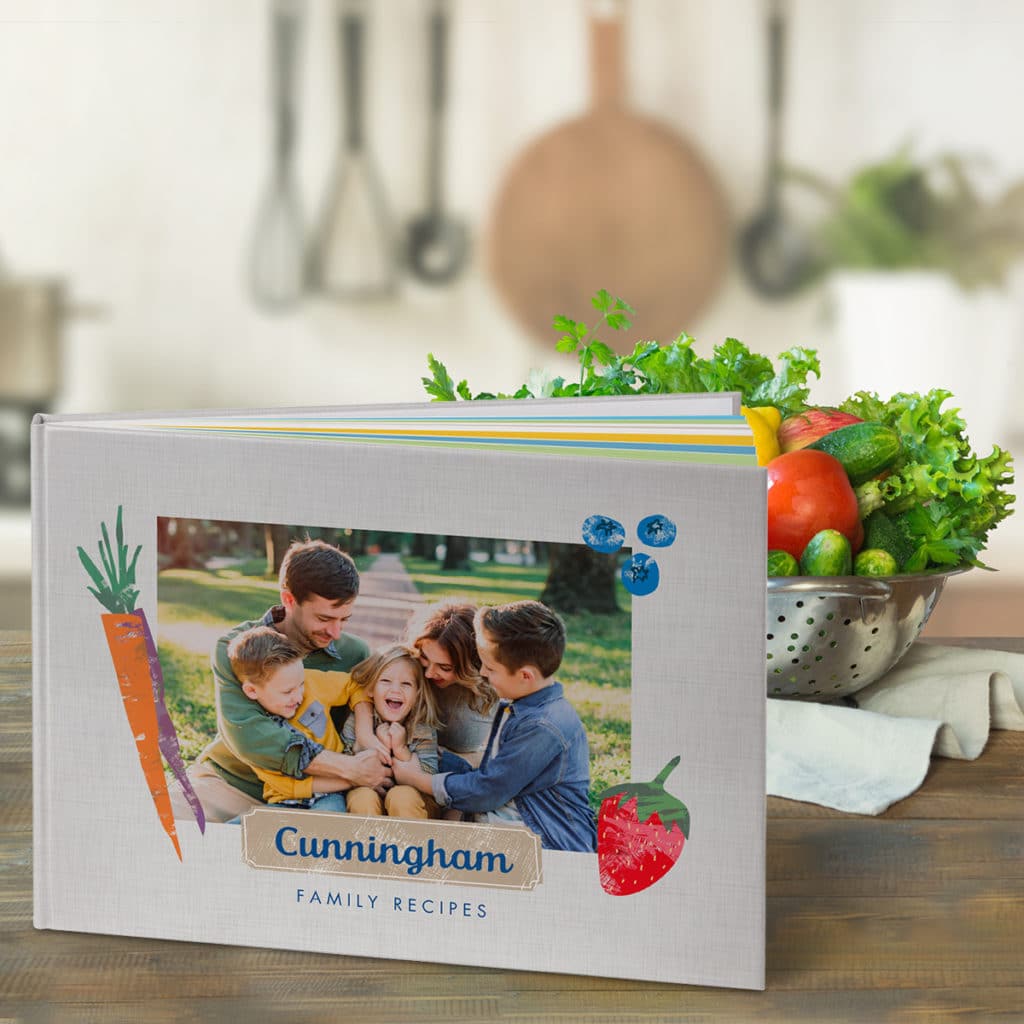 After you've worked up an appetite from arts and crafts time, it's definitely time for a treat. Banana bread anyone? If you're like most people, you've probably perfected your grandma's secret recipe over the past several months. To make sure that recipe stays in the family, write it down! Or better yet, create a family cookbook to pass down to future generations. You can easily create one in our project builder. Just choose a photo book style, size, and add in your own photos and recipes. When you start baking, just make sure you have your personalized apron, pot holder, cutting board, and tea towels handy!
DIY Idea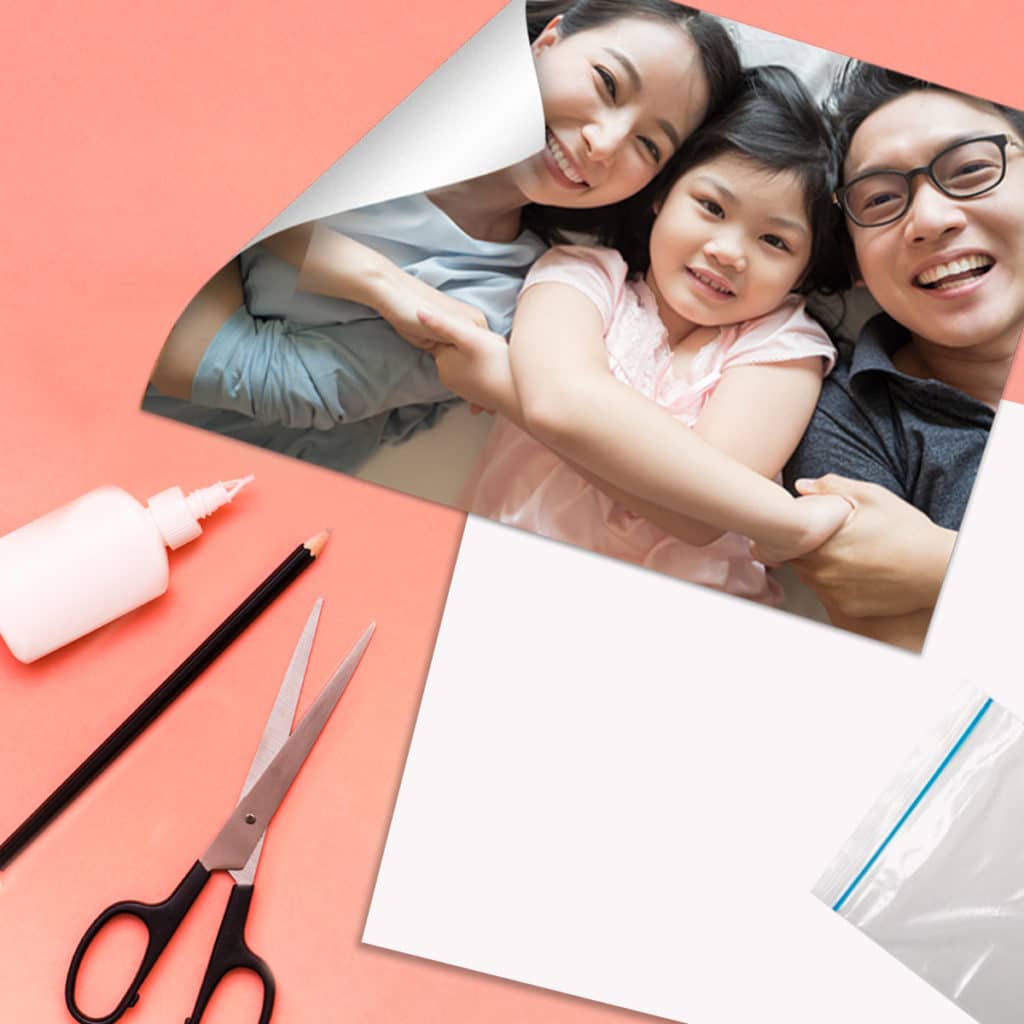 If you're feeling extra crafty — create your own puzzle! Whether you're spending time solo or hanging with the family, puzzles are always a great way to pass the time. This past spring, a lot of stores sold out of puzzles because of the high demand! If that happens again, you can always create your own puzzle with supplies you probably have around the house.
What You'll Need
Cardboard or poster board
Scissors
Glue
Pen or pencil
Ziploc bag for storage
Directions
Cut your cardboard or poster piece to match the size of your photo print.
Apply your photo to the cardboard with adhesive. Smooth the image with your fingers so the glue is even.
Let it dry overnight. Apply a flat heavy object, like a book, so it dries evenly.
Once dry, draw jigsaw style pieces on the back of the cardboard with your pen or pencil.
Cut out each piece with scissors.
Mix up the pieces and put it back together!
If this feels like too much work, you can always create your own photo puzzle with Snapfish! You can easily personalize one in the Snapfish app or online.
Hopefully you've found some great ideas for your crafting and culinary projects. Please share your creations with us on social media! Just tag us with @snapfishus on Instagram or Facebook with your photos or use the hashtag #snapfish. You can also follow us on YouTube, Twitter and Pinterest, too!