That satisfying flip of a calendar page can signify so much. New seasons, new adventures, and new beginnings. We asked the pros to put a fresh spin on our beloved calendars and show off new designs for the new year.
Perfect for showcasing your best Instagrams, this square layout against a simple white backdrop will make your photos shine. Shelby of Pretty in the Pines created an 8×11 Wall Calendar with photos from her wedding to surprise her new hubby and spruce up his office. We're ready to cozy up and create our own heartfelt gifts—pass the cocoa, please.
"There were a lot of different styles to choose from (seasonal, specialty, simple) but I went with the [simplest] layout for a classic can't-go-wrong look. It was super easy and quick to insert photos into each layout and choose whether I wanted one, two, three, or four photos per page. I loved customizing it even more with the specific dates within each month, including birthdays and anniversaries." – Pretty in the Pines
Create Instagram Calendars >
2. Classy Chalkboard Backgrounds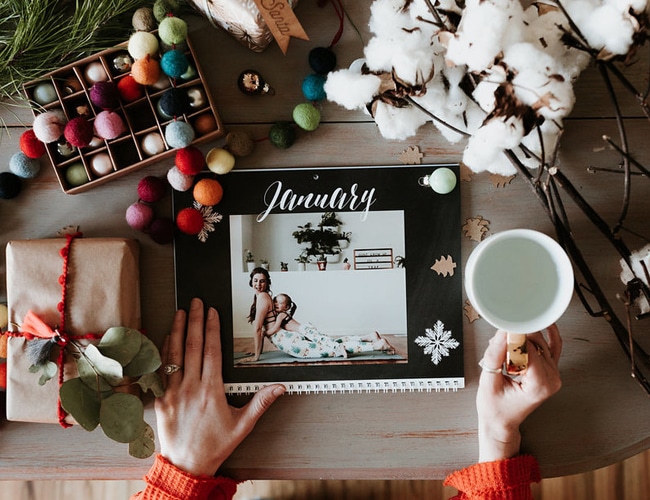 One of the many perks of making calendars as gifts is that they take up very little room when transporting presents to multiple holiday gatherings. Terra of Love and La Rock printed out multiple copies of her stunning Chalkboard Seasons calendar, pleased that it's a budget friendly way to please the parents!
"The design process was super easy and took me less than 30 minutes. You can either upload photos directly from your desktop, or easily import them from your Facebook or Instagram. There were hundreds of design options and embellishments that make customization a breeze. We did a few different versions of the calendar that you see in these photos, making it personalized for each family member. I loved how they turned out so much that I got us one to hang up at our house too!" – Love and La Rock
Tip: Click the "Save As" button in the builder when creating your original calendar to customize a new copy for each family member.
Create Chalkboard Seasons Calendars >
3. Folk Florals for the Family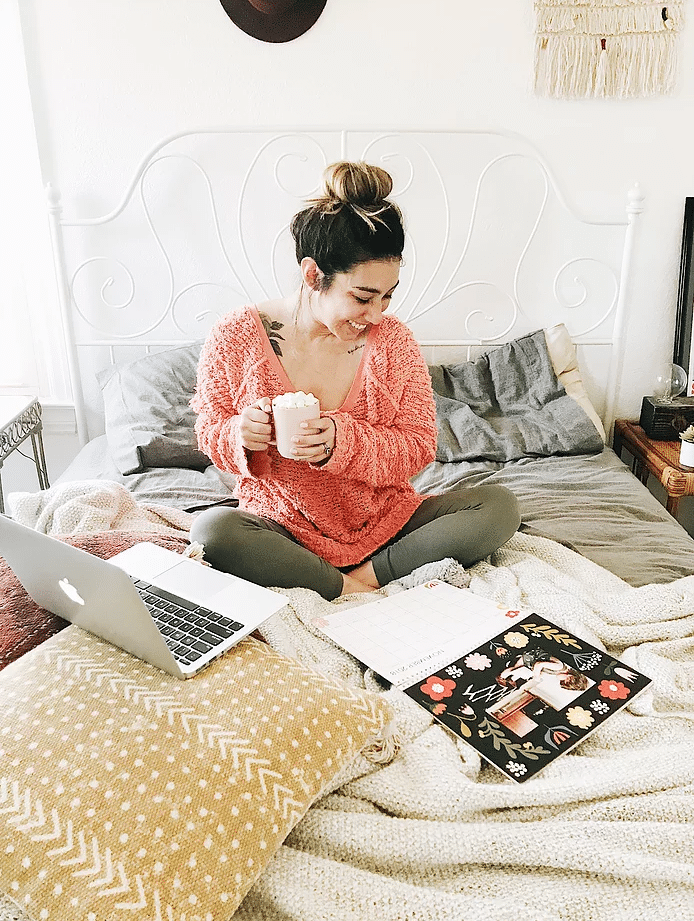 Pictures of grandchildren are always a winning gift, according to Tabitha Lane. She created a calendar for her parents using the Folk Floral design. We love how the coral, sage, and lemongrass colors border the photo of her kiddo. We're excited to debut new calendar creation upgrades since last year—photo borders make your pics pop, the background designs now extend to the bottom grid, and adding a photo to personalize a special date is easier than ever.
"I'm so in love with the photo calendar that I made, so much so that I think I may need one for myself. Looking at it helps me remember how much I love my little troublemaker even when she colors all over everything and spills my hot chocolate all over my pants in the middle of a photo shoot. Our life is messy and unmade, but at least with a pretty calendar I can keep my schedule together. I cannot tell you the amount of doggy obedience classes that I've missed because they literally fell out of my head—and who wants to remember their to-do list on a Saturday??" – Tabitha Lane
Create a Folk Floral Calendar >
The Coloring Book Calendar debuted last year, and we're seeing that it's a hit again this year. This calendar is printed on premium 9×12 cardstock, which lends itself perfectly for all artistic media – crayons, colored pencils, markers, glitter, glue, feathers…a kid can go crazy. Zoe with Love even paired each month with a family recipe to remind her what kid-friendly snacks to make all season long.
"Snapfish makes it so convenient because you can upload directly from Instagram and Facebook! Plus, I love that you have the option to use additional photos in the calendar to mark special occasions such as birthdays, anniversaries and holidays. I think I can speak for most of us when I say I have more photos than I know what to do with and this is one great way to use them!" – Zoe With Love
Make your own Coloring Book Calendars >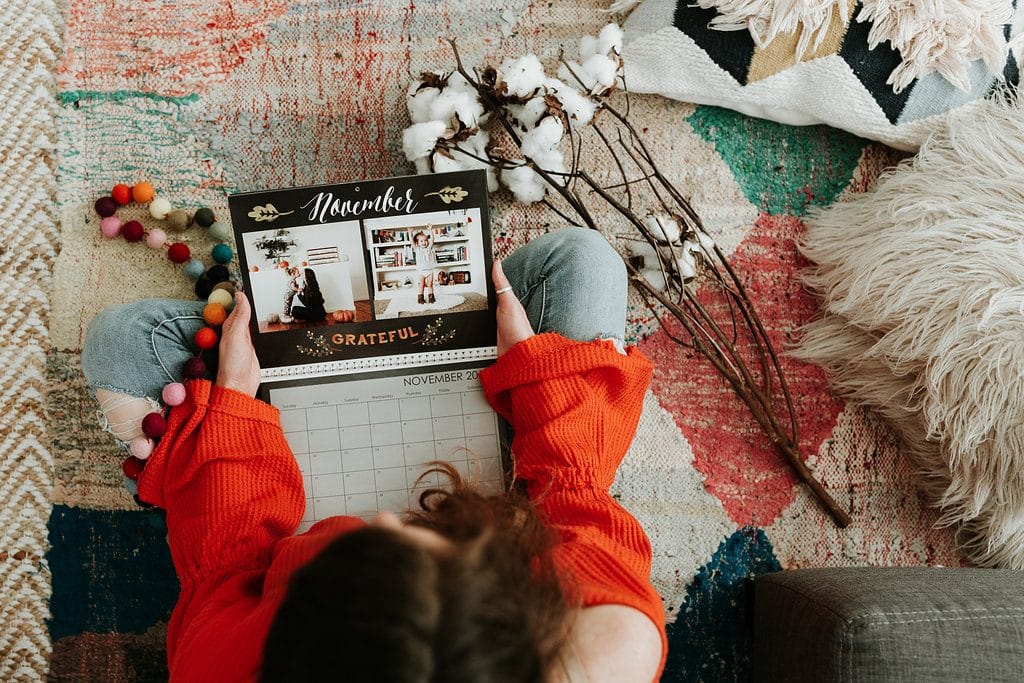 Ready to create your own calendar? Start here. And check out our Deals page for all the latest discounts!
We love seeing what you come up with! Please tag us @SnapfishUS and #snapfish on Facebook, Instagram & Pinterest. Check out the Snapfish site for even more custom gift ideas.