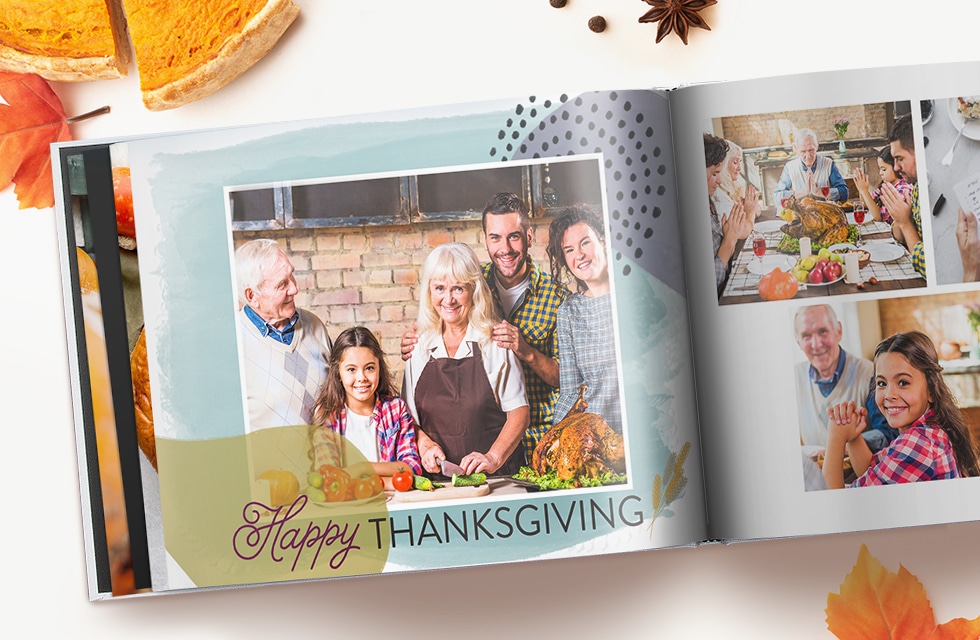 Thanksgiving is a time to feel gratitude, and what better way to do that than with a gorgeous and heartfelt photo book? A Thanksgiving photo book is a great way to capture all the wonderful memories of the holiday in one place. Plus, this unique seasonal gift idea makes for a great conversation starter at the dinner table. Here are some pro tips for making the best Thanksgiving photo book possible – perfect for keeping and sharing!
1. Choose Your Photos Carefully
One of the most important aspects of any photo book are the photos you choose to include. When it comes to a Thanksgiving photo book, you'll want to choose photos that capture the essence of the holiday. That means photos of family members, friends, and loved ones gathered around the dinner table or participating in family activities. But don't stop there. Include photos of the food, too! After all, what's Thanksgiving without the feast?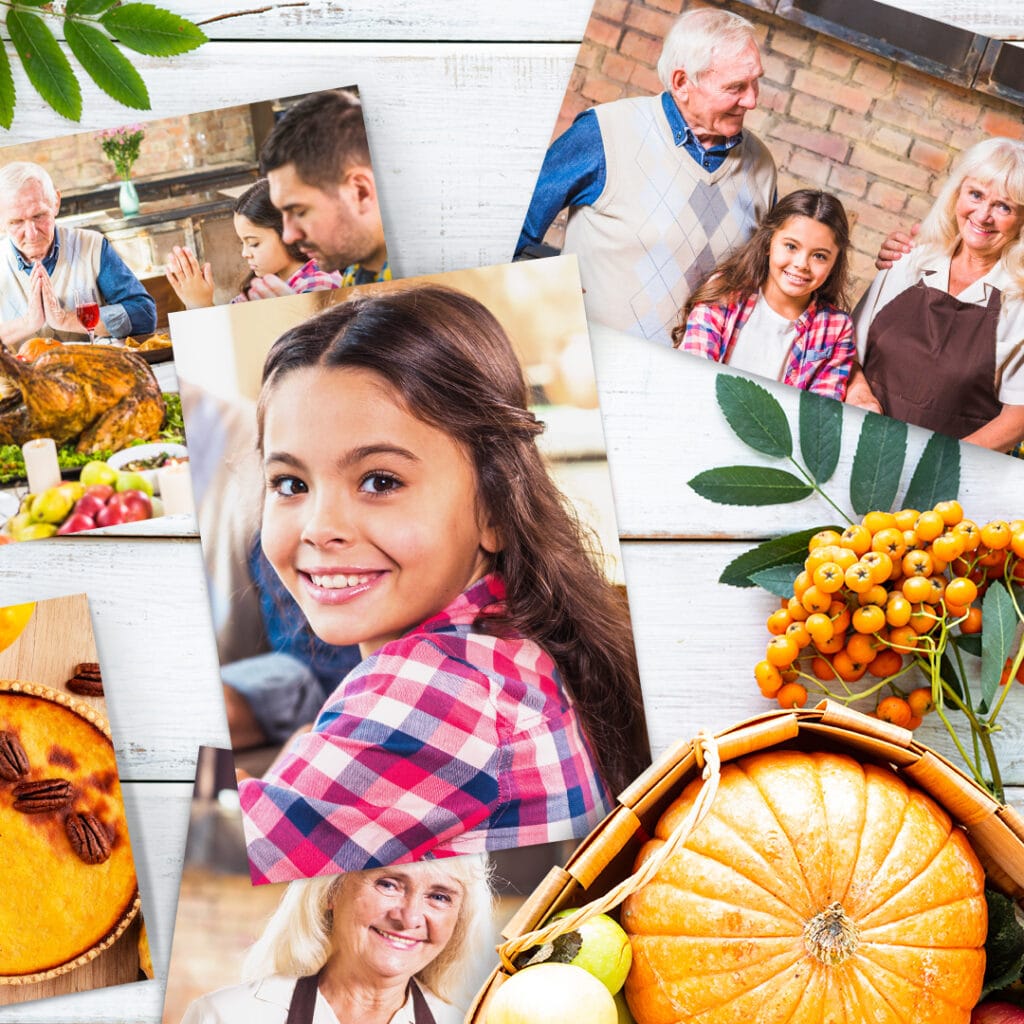 2. Use Creative Layouts
Once you've selected your photos, it's time to start thinking about design. A great way to make your Thanksgiving photo book stand out is to use creative layouts. If you're not sure where to start, we have plenty of templates available that can help you get started. But don't be afraid to get playful! Remember, this is your photo book and there are no right or wrong answers.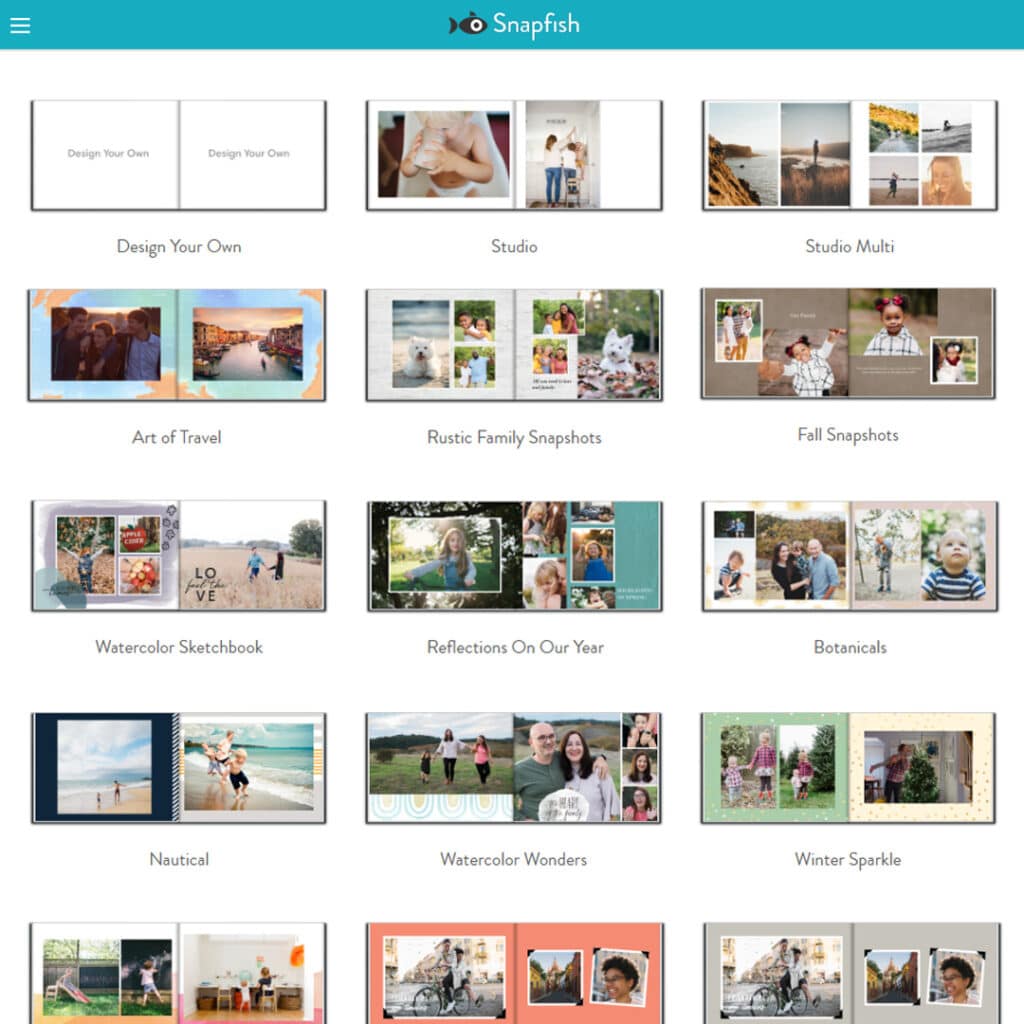 3. Add Captions and Words
In addition to photos, your Thanksgiving photo book should also include captions and words. Captions help tell the story of each photo and provide context for readers. And don't forget to include a title for your photo book! A clever title will help tie everything together and make your Thanksgiving photo book even more special. Snapfish photo book templates allow you to easily add text and even themed embellishments to your book.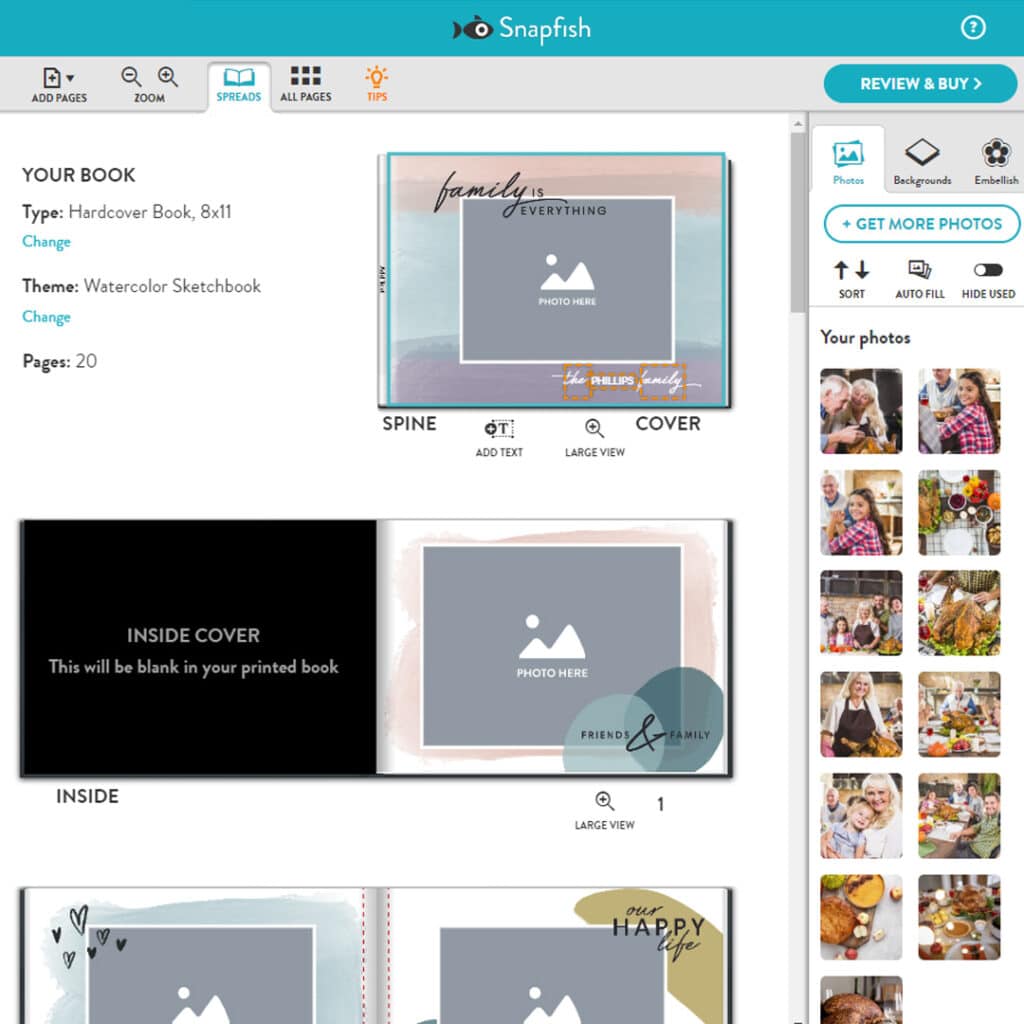 4. Here's an extra fun option:
Fill your photo book with traditional family recipes you've collected over the years (with photos of the dishes) and your favorite inter-generational family photos. You could even scan in the original recipes if they were handed down on index cards or as handwritten notes.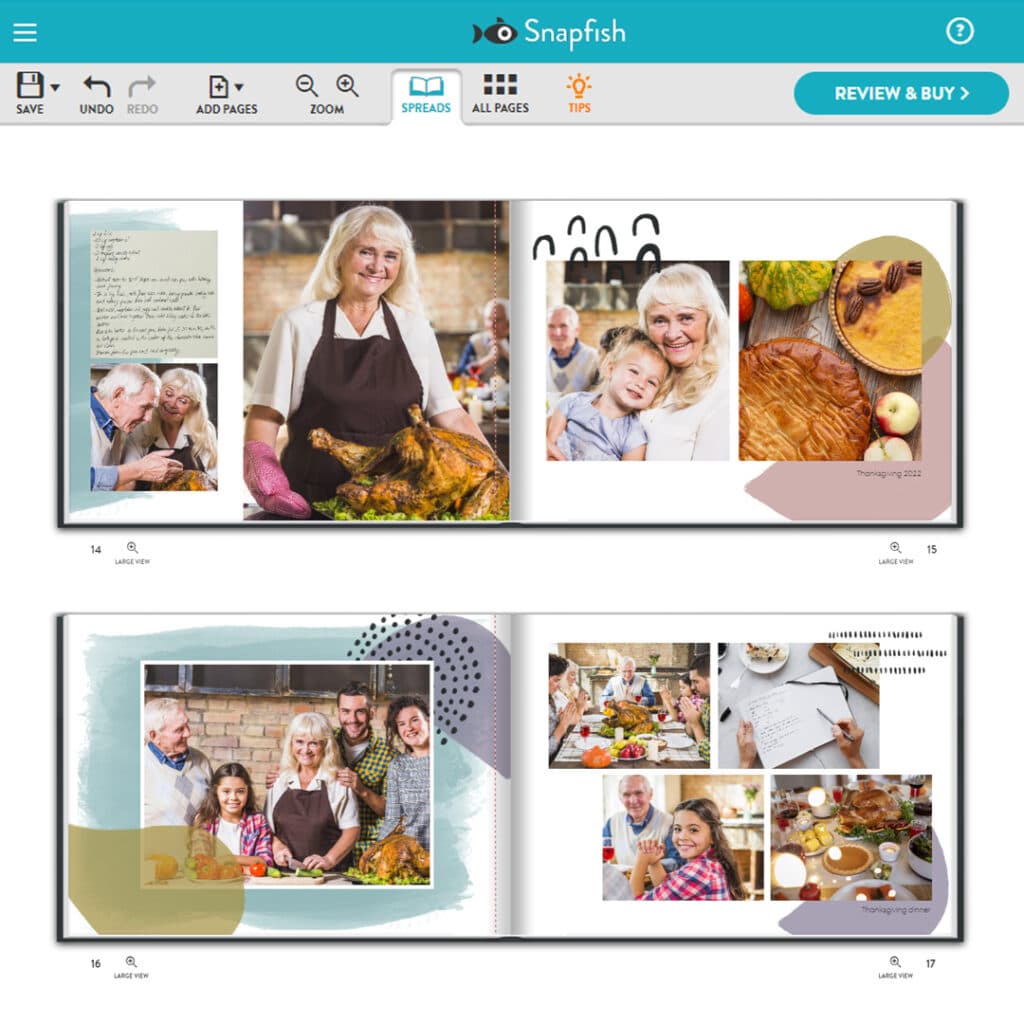 Using our intuitive photobook builder, you can easily amend the pre-defined layouts in your chosen book design using our auto shuffle functionality. By dragging, dropping and deleting your chosen photos, you will also be able to enlarge, shrink and rotate them as well.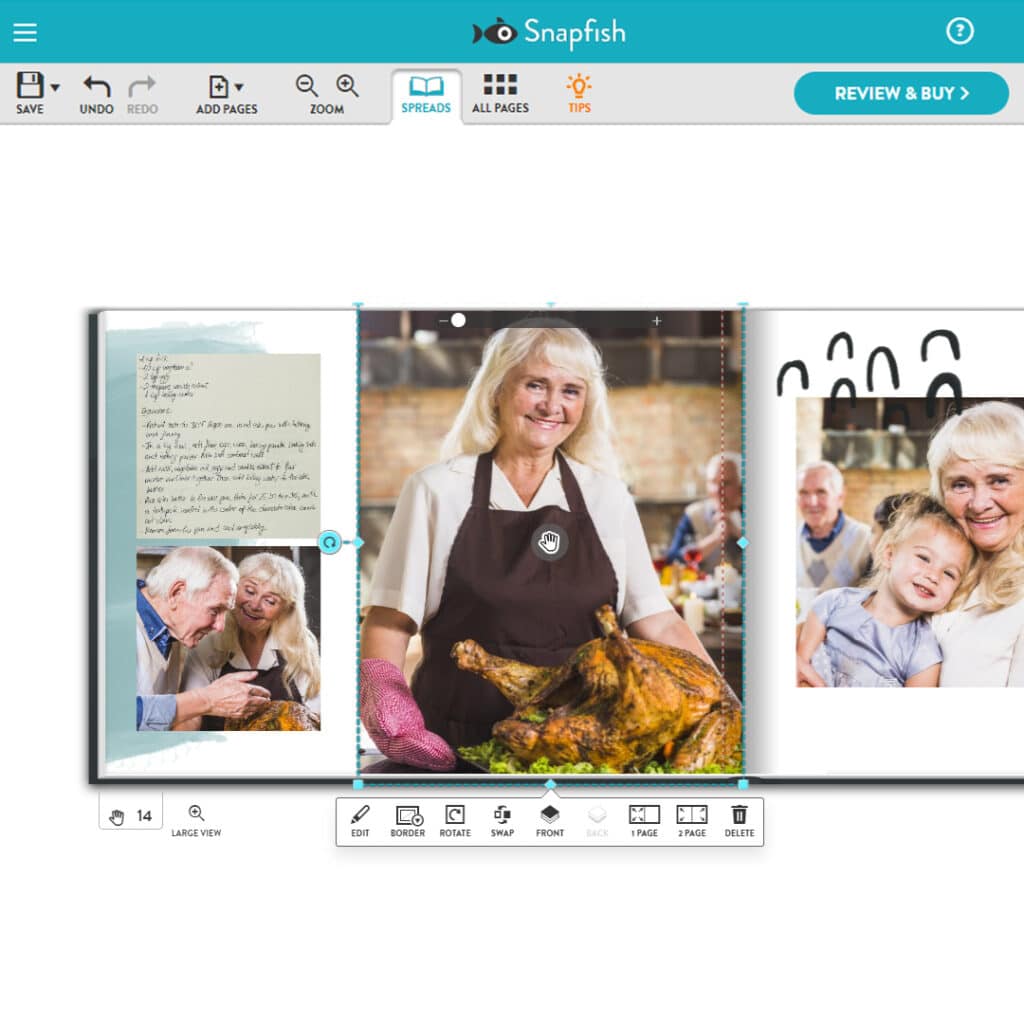 Check out our stunning range of photo book layouts to find your ideal book design.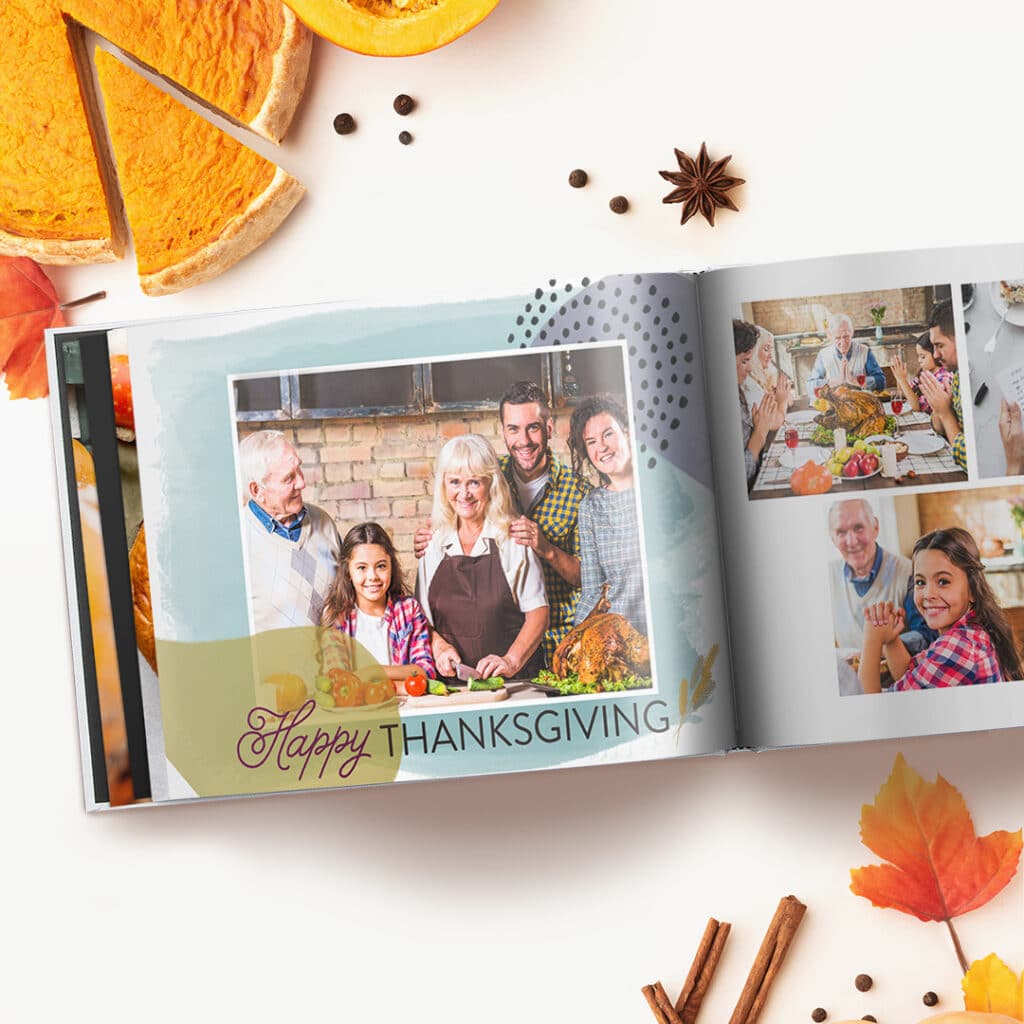 Want to go even bigger with your Thanksgiving gifts and decor? Consider creating yard signs and garden flags for your gathering with family and friends. Decorate for the holiday with easy to remove photo tiles that showcase memorable family moments and hand out photo books, prints and custom tote bags (filled with little Thanksgiving treats) as party favors! Finally, customize a deck of cards and photo puzzles to keep the family entertained and engaged after the big meal.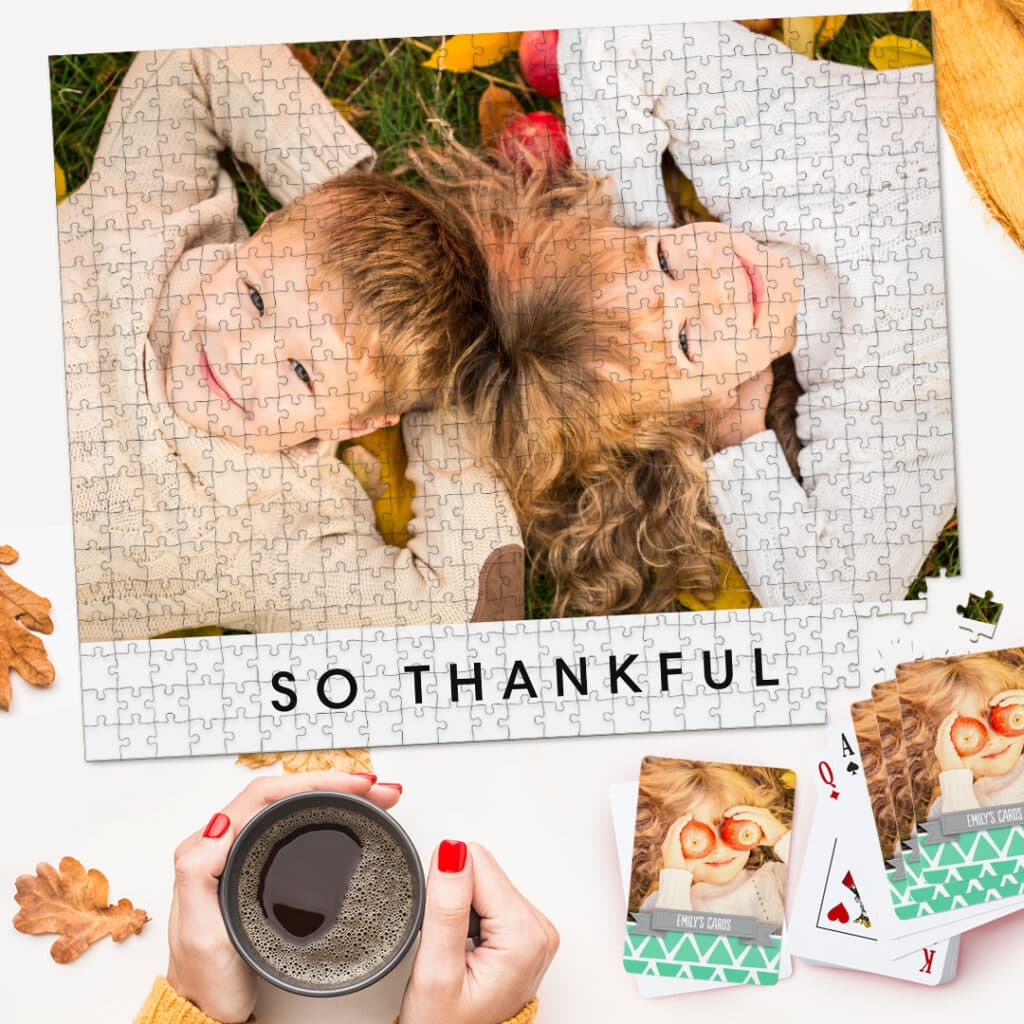 Which photo book did you choose to celebrate Thanksgiving? Share it with us on social media! You can tag us with @snapfish in your photos on Instagram or Facebook or use the hashtag #snapfishUS. Don't forget to follow us on YouTube, Twitter and Pinterest, too. Check out the Snapfish site for even more photo gift ideas perfect for Thanksgiving.