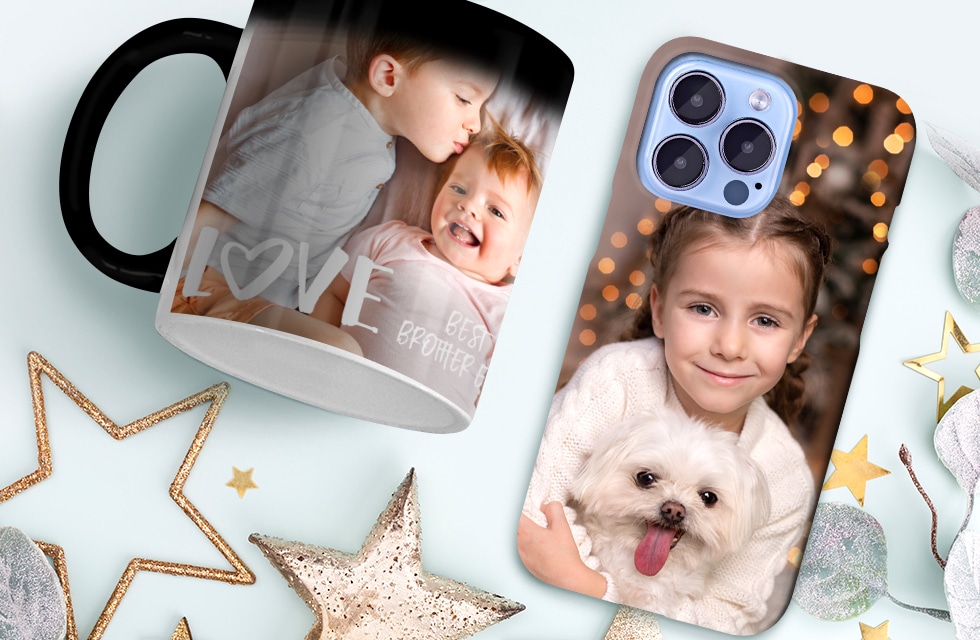 It's never too early to get started on your Christmas shopping list so why not save yourself time, money and headache by easily creating and customizing some of our bestselling and favorite photo gifts, perfect for the children in your life! Check out our handy list of suggestions below for some inspiration so you can get started on your early gift creation straight away and thank yourself when the December crunch rolls around.
Easy & Affordable Kids' Gift Ideas
Drawstring Backpack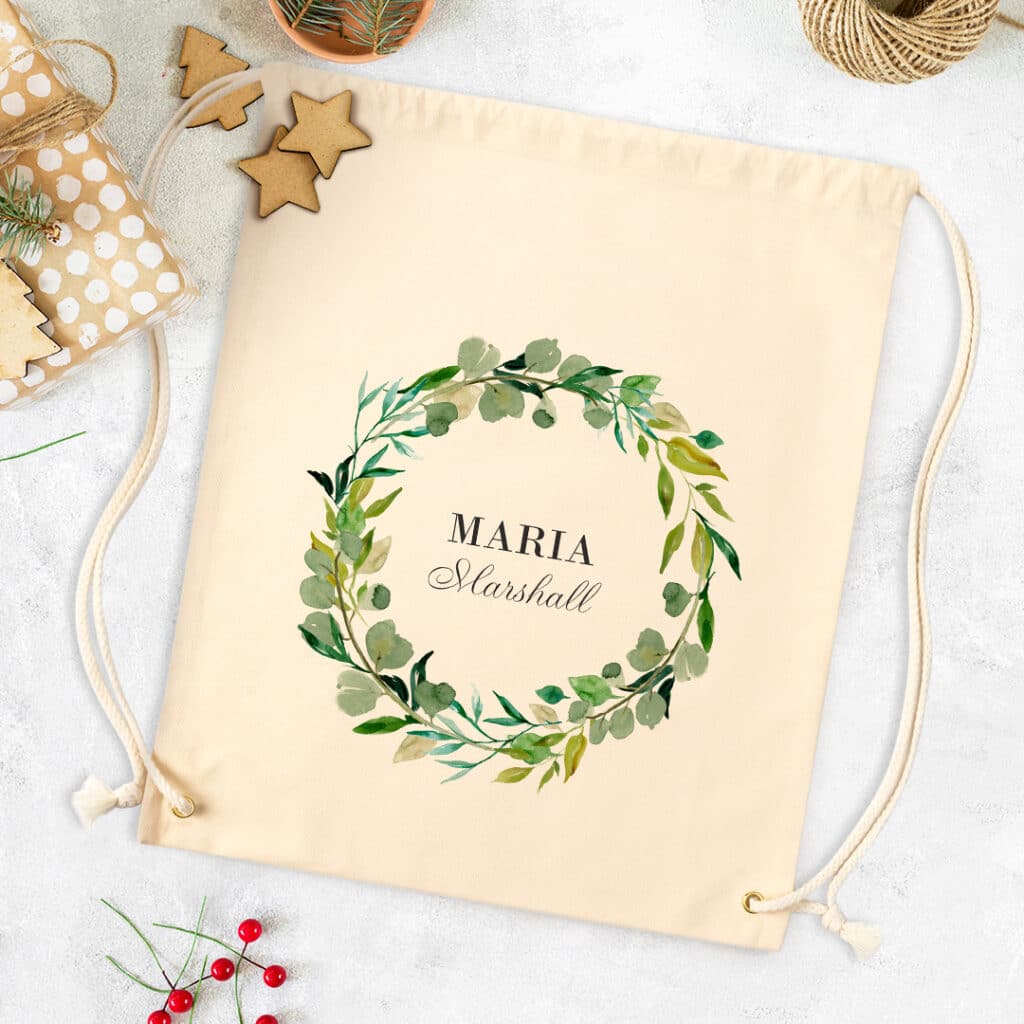 These custom drawstring backpacks are really useful for sleepovers and play dates.
Button pin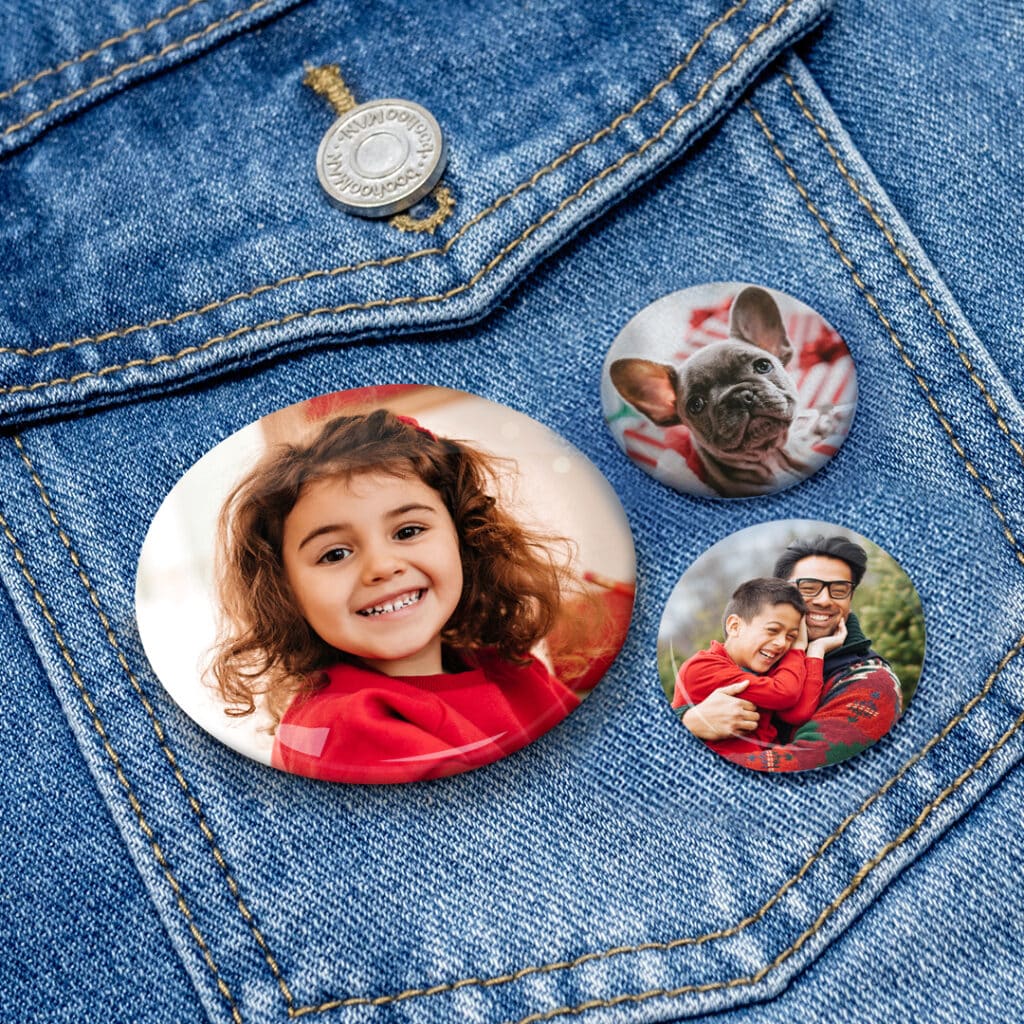 Personalized button pin badges are perfect for decorating their backpacks and accessorizing their jackets.
Zippered Canvas Pouch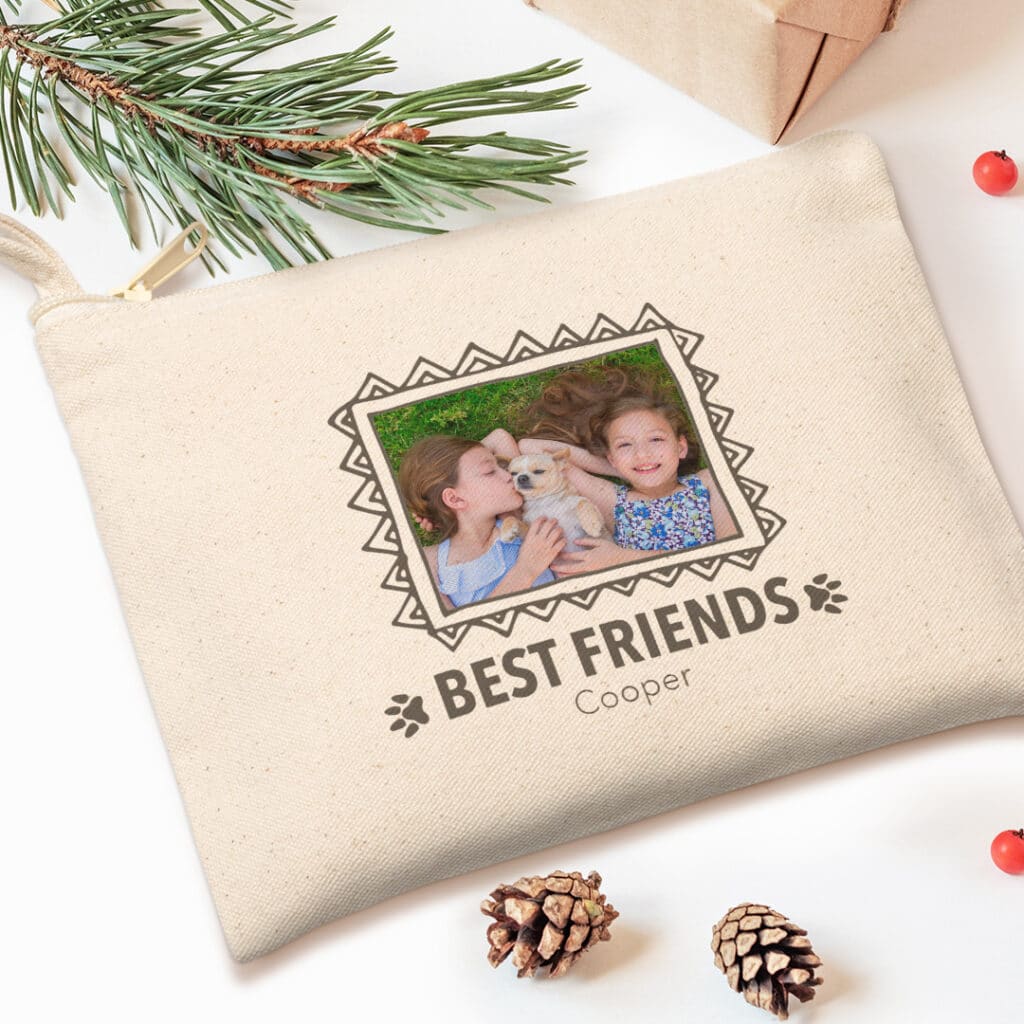 Zippered canvas pouches, personalized with pictured are ideal for storing art supplies and trading cards.
Photo Keychain
Keeping track of their house keys will be even easier. These cute photo keychains could also be used to decorate their backpacks as photo bag tags.
Phone Cases + Covers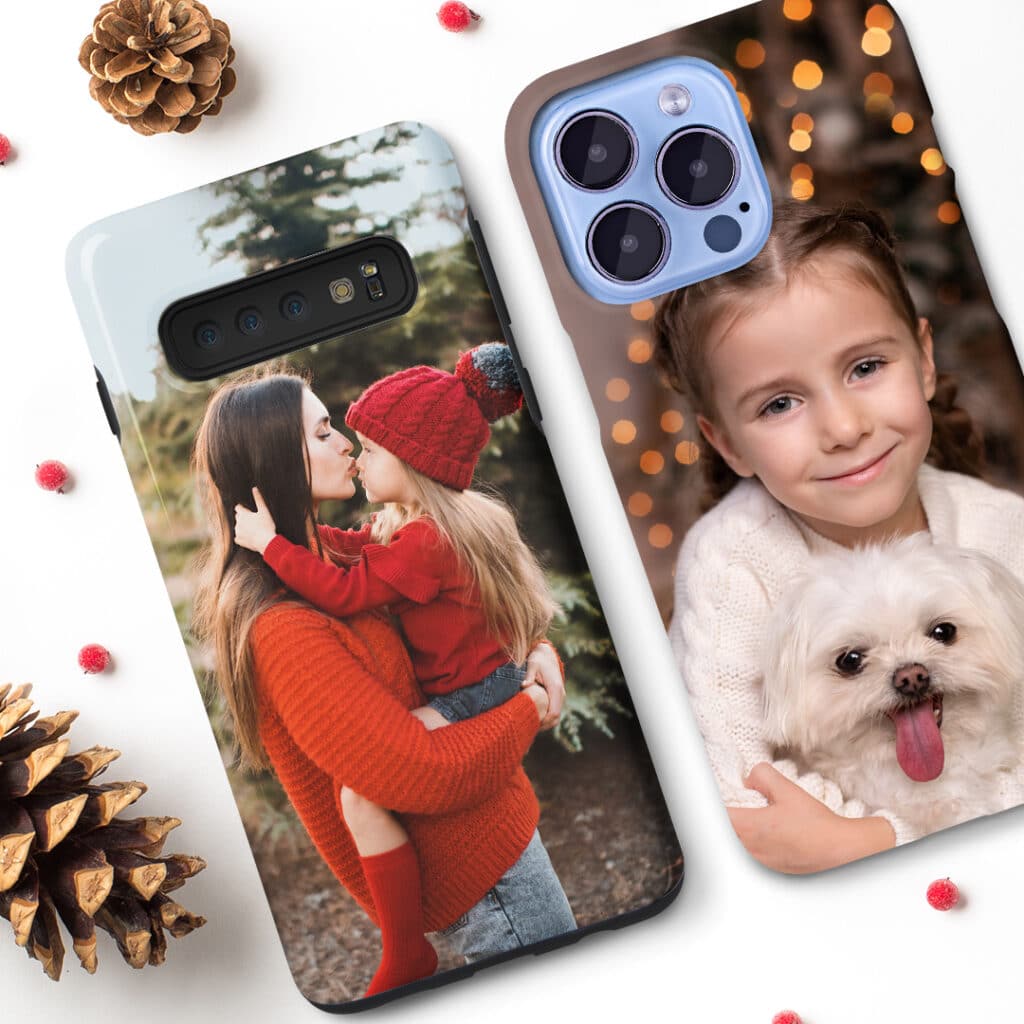 Use favorite photos of family, them and their besties or their pets to customize these customized phone case protective covers.
Magic Coffee Mug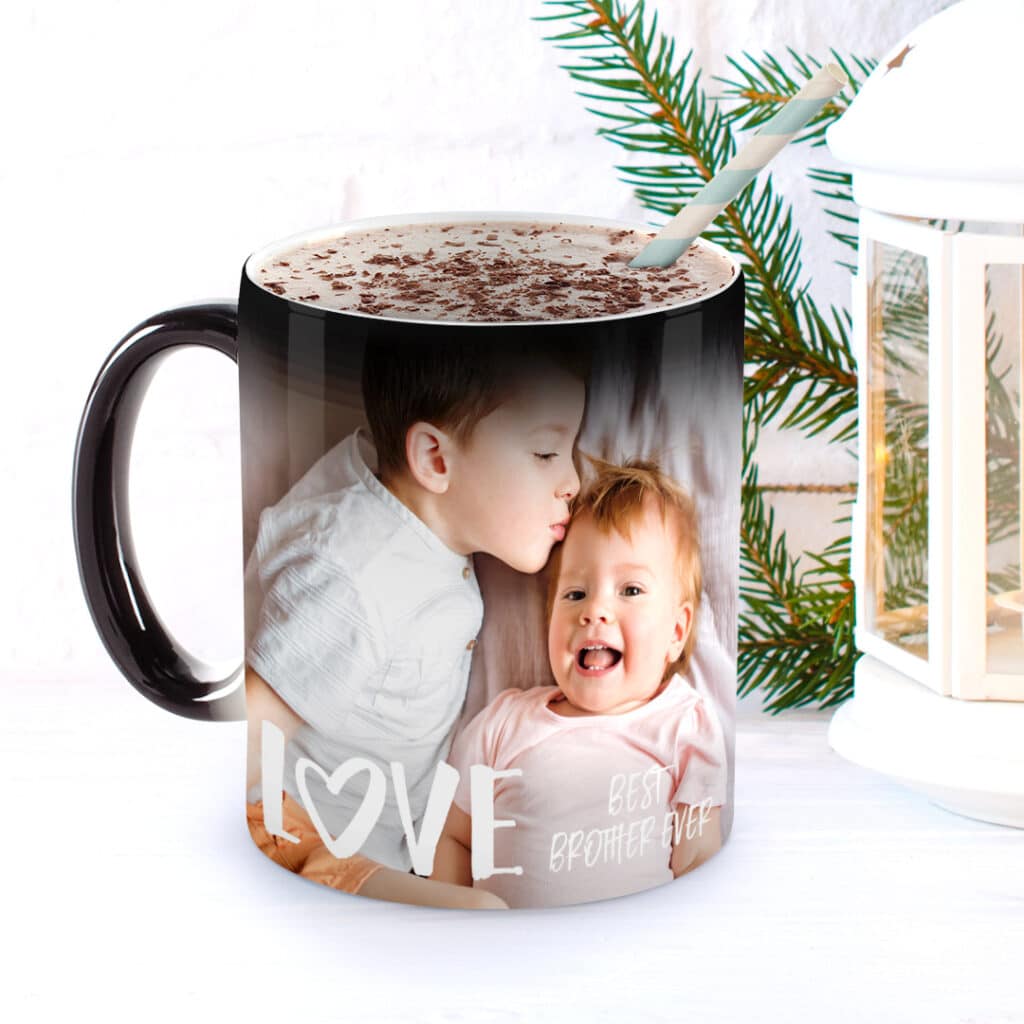 These heat sensitive photo mugs are perfect for their favorite hot beverage during storyd-time.
Beach Towel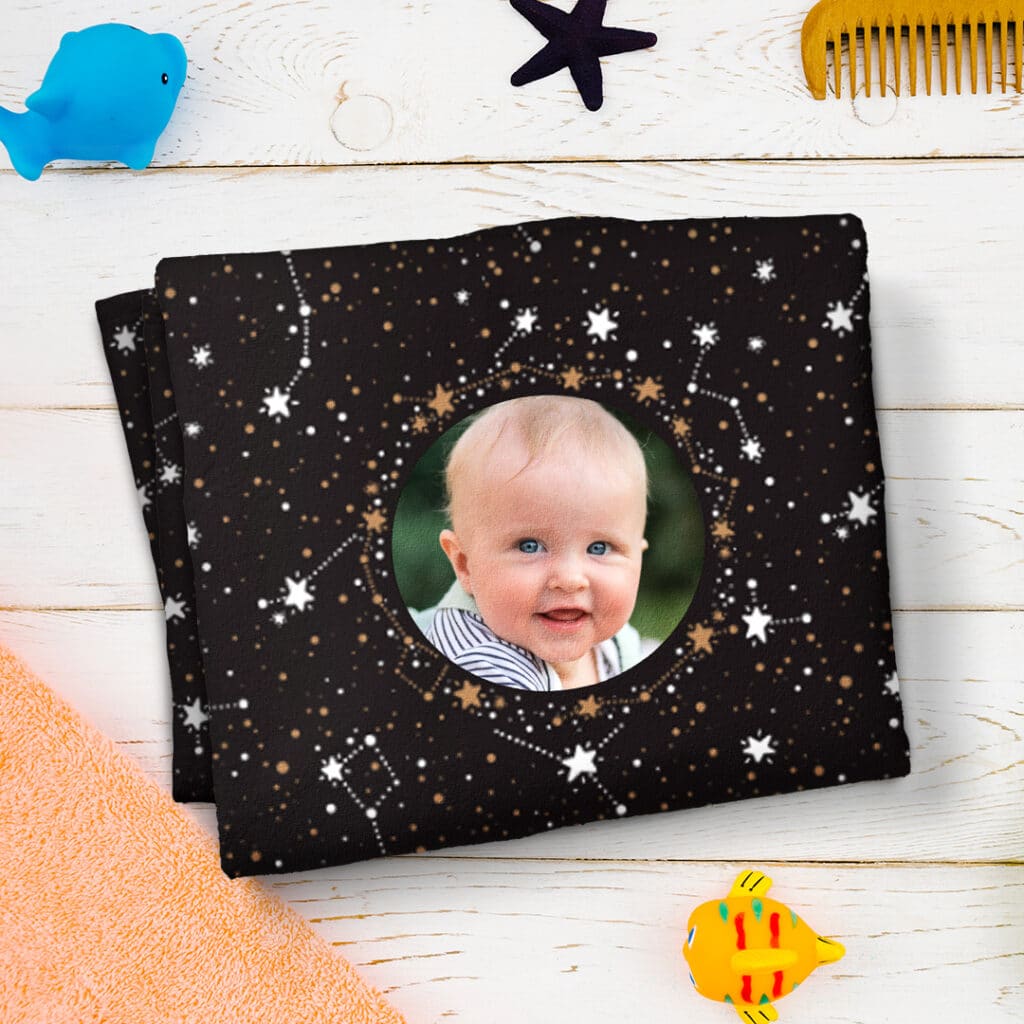 These towels, printed with your pictures, are ideal for the beach, pool parties and swimming class.
Spiral Bound Notebook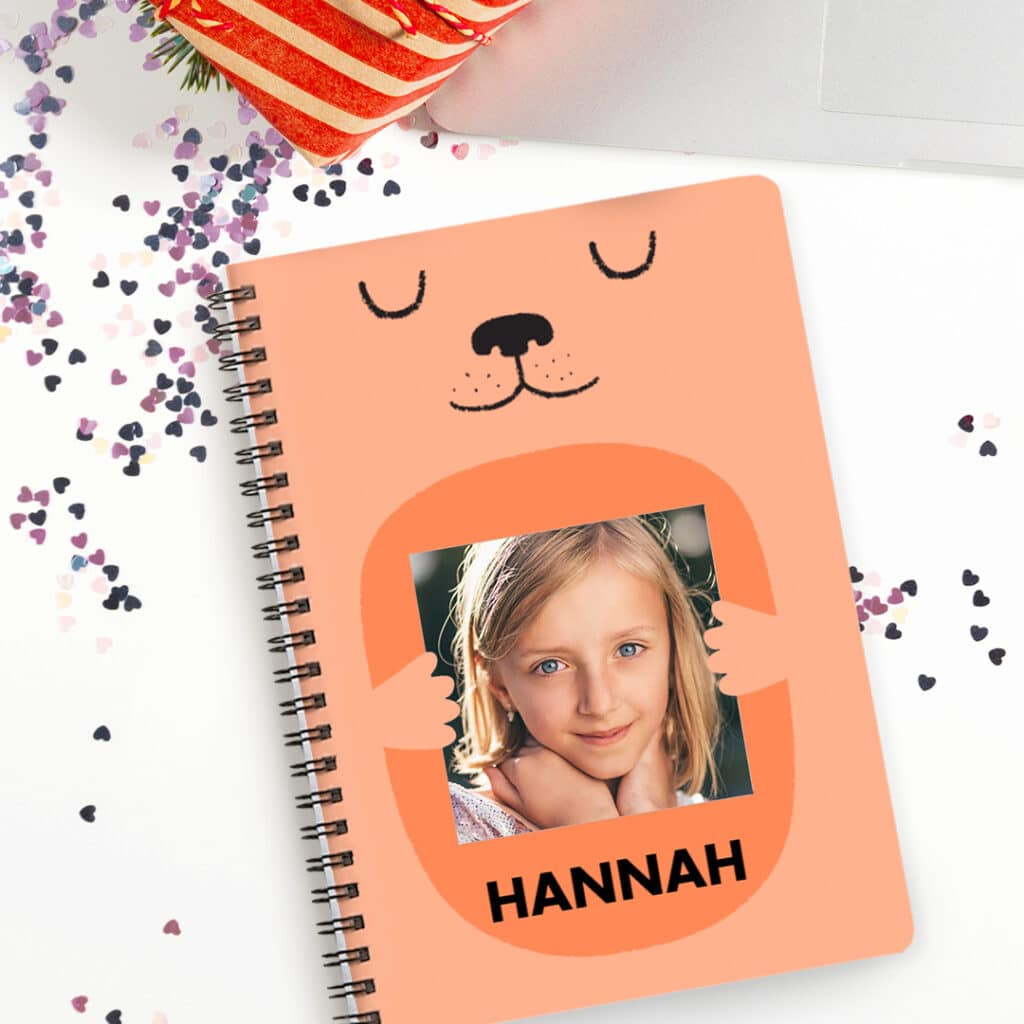 Journalling and drawing is a great way to get the kids away from the screens! They will love these notebooks printed with a photo of them on the front cover!
Playing Cards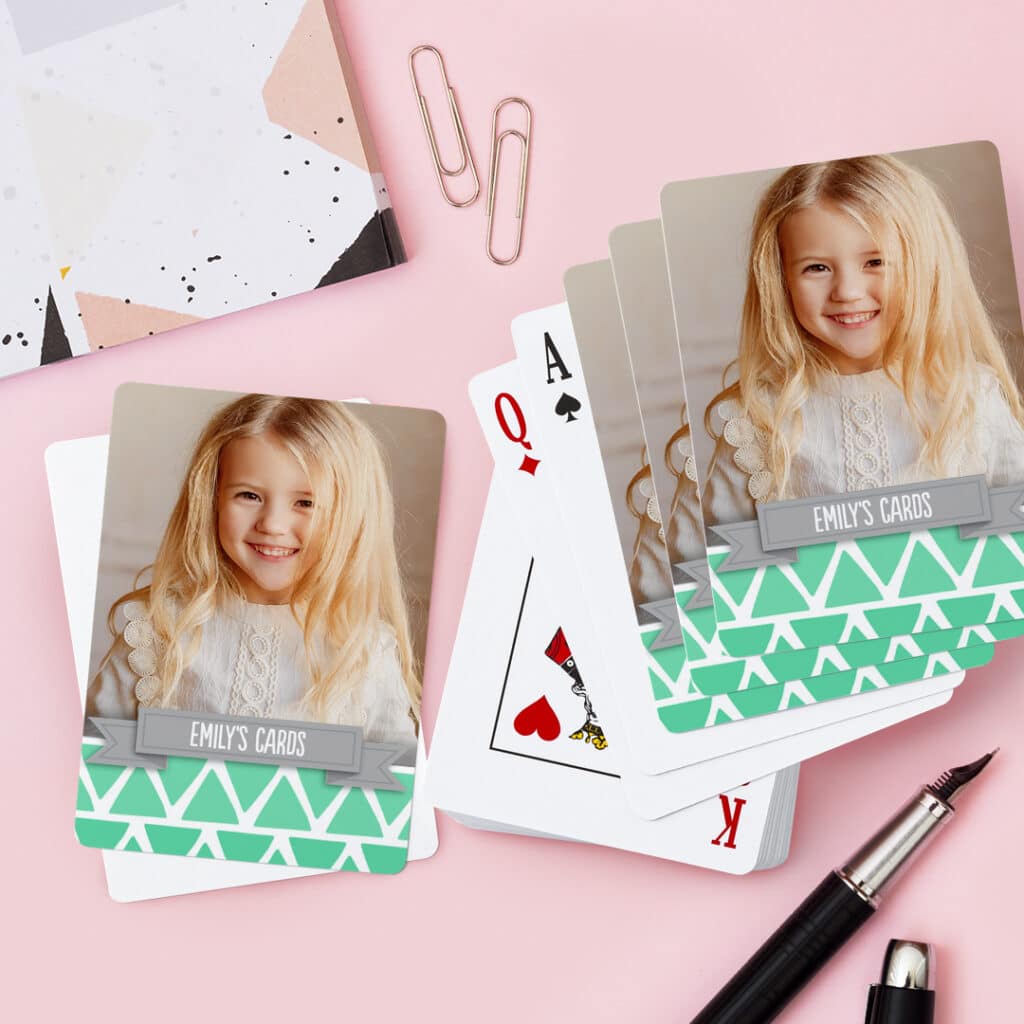 Playing card games is a great activity for the whole family during those cold winter nights. Even better when those playing cards are personalized with your pictures.
Puzzle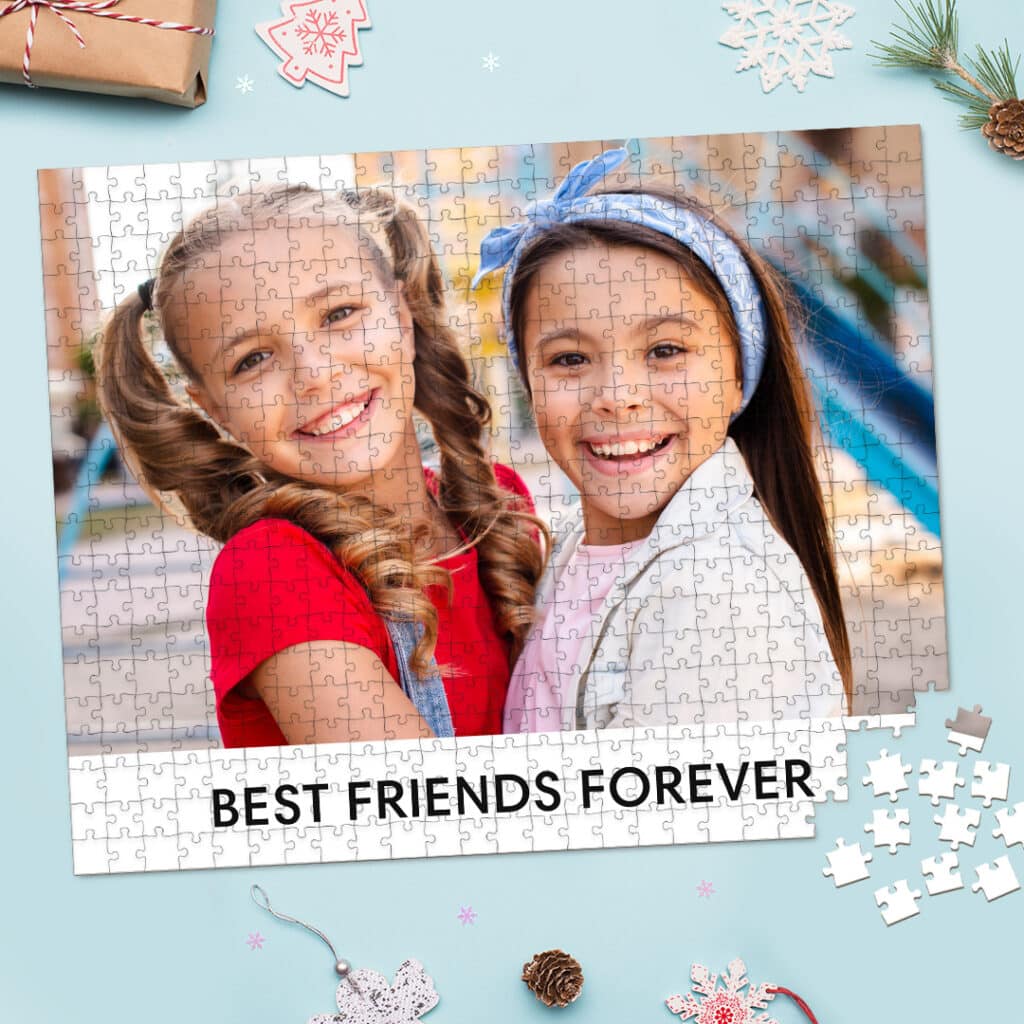 Photo puzzles are a great gift idea and activity for the whole family to get them away from the screens. Available as 5 different piece puzzles from 30 pieces to 1,014 pieces,
Arctic Fleece Photo Blanket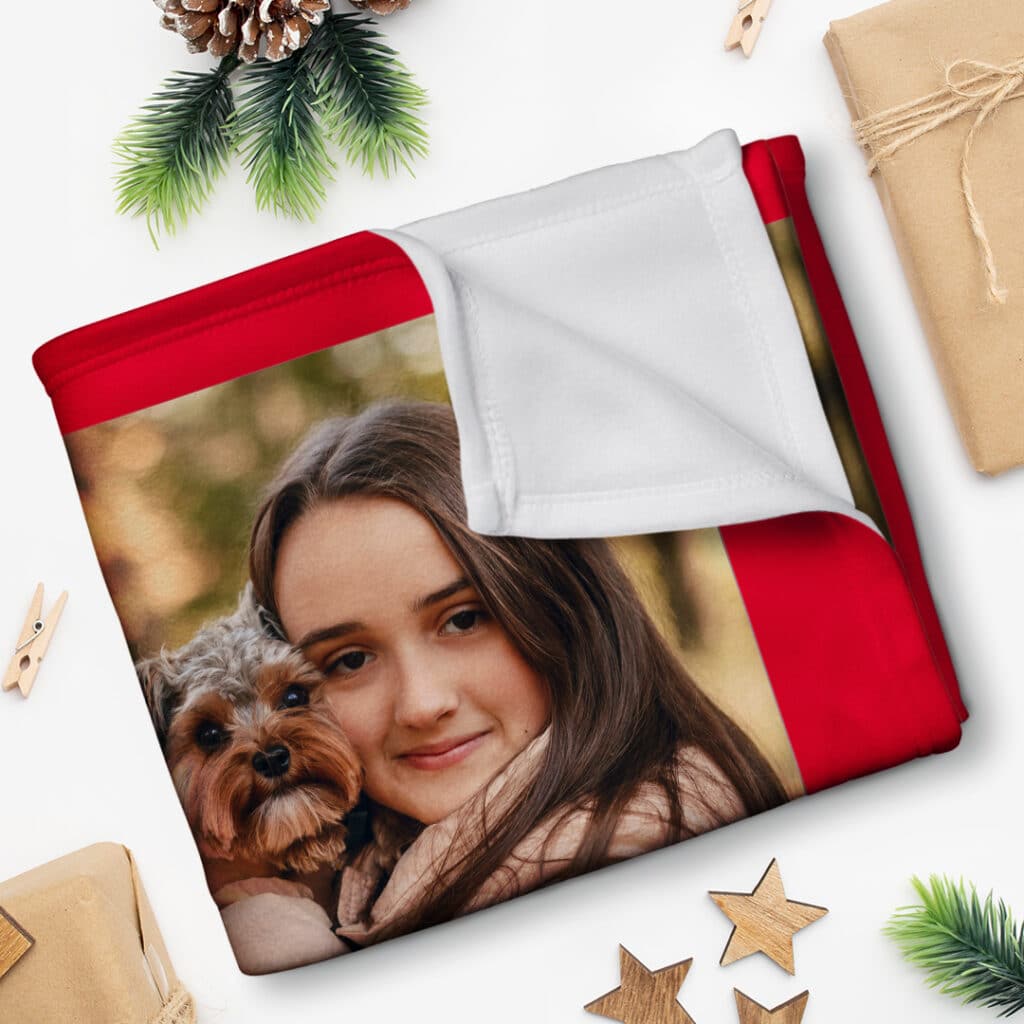 Fleece blankets printed with photos are perfect for getting cozy on the couch during family movie nights.
Hooded Sweatshirt + Pajama Pant Accessories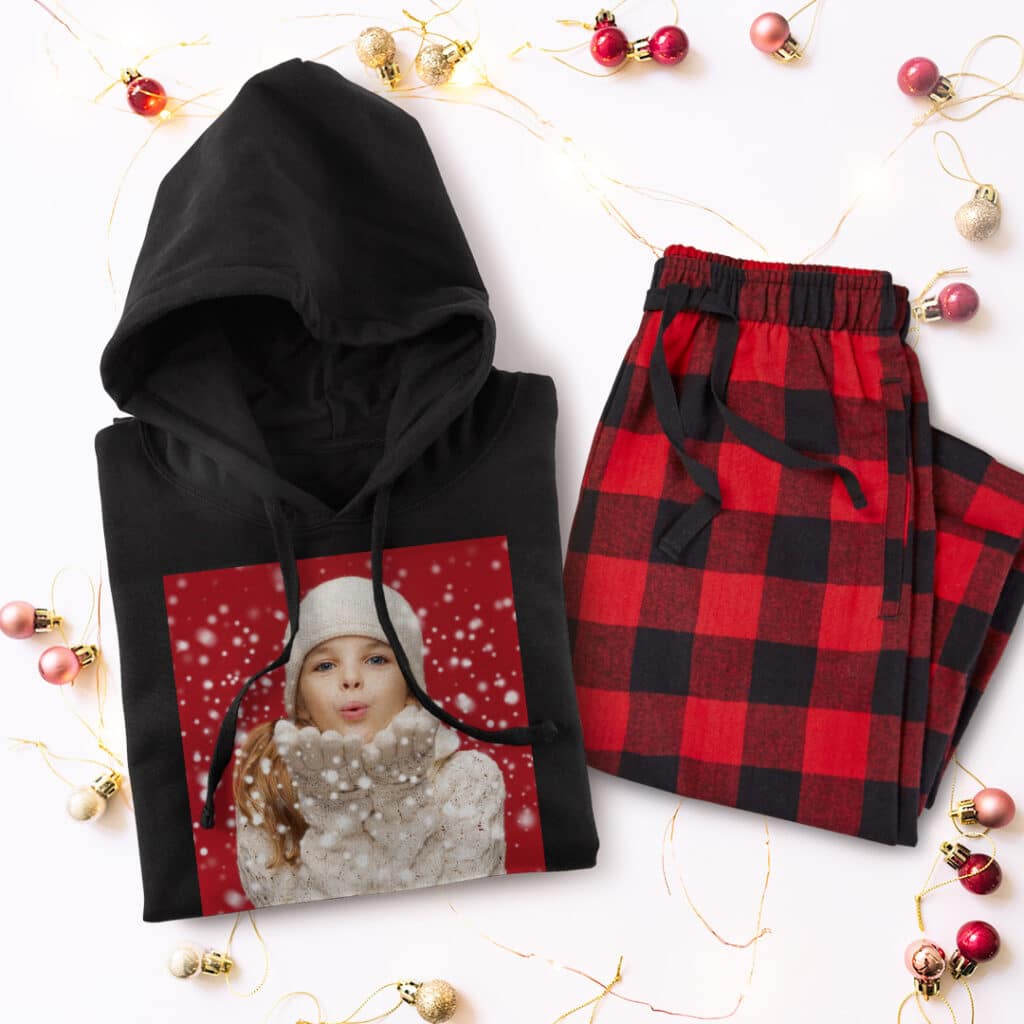 Teens, in particular, will love lounging around the house in this comfy, custom loungewear.
Youth & Toddler T-Shirts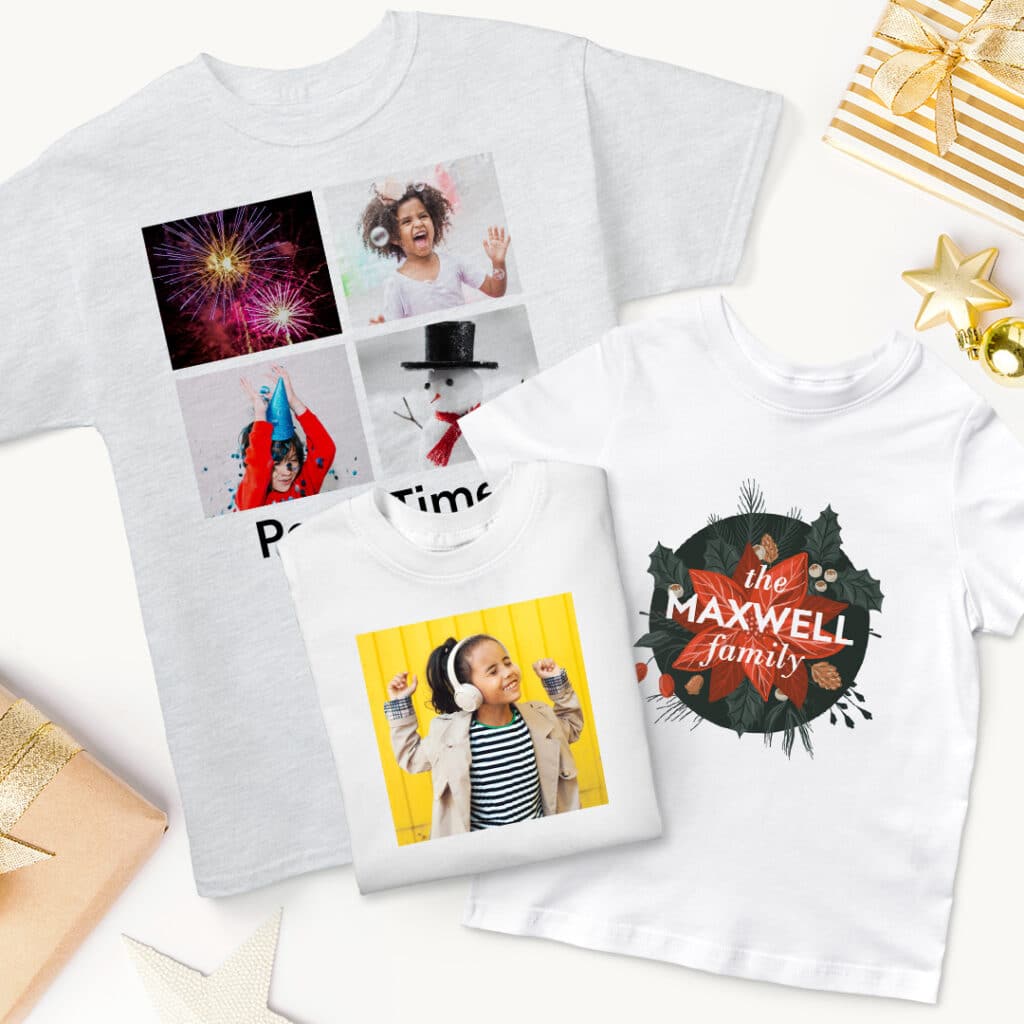 Consider customizing these toddler and kids tees with photos of their beloved pets or design some to match your adult-size t-shirt version so the whole family looks cute together! We even have custom bodysuits – so the entire family can be coordinated!
Insulated Water Bottle
Personalised, insulated water bottles work great for school, road trips, after-school sports, and summer camp.
Magnetic Photo Booth Strips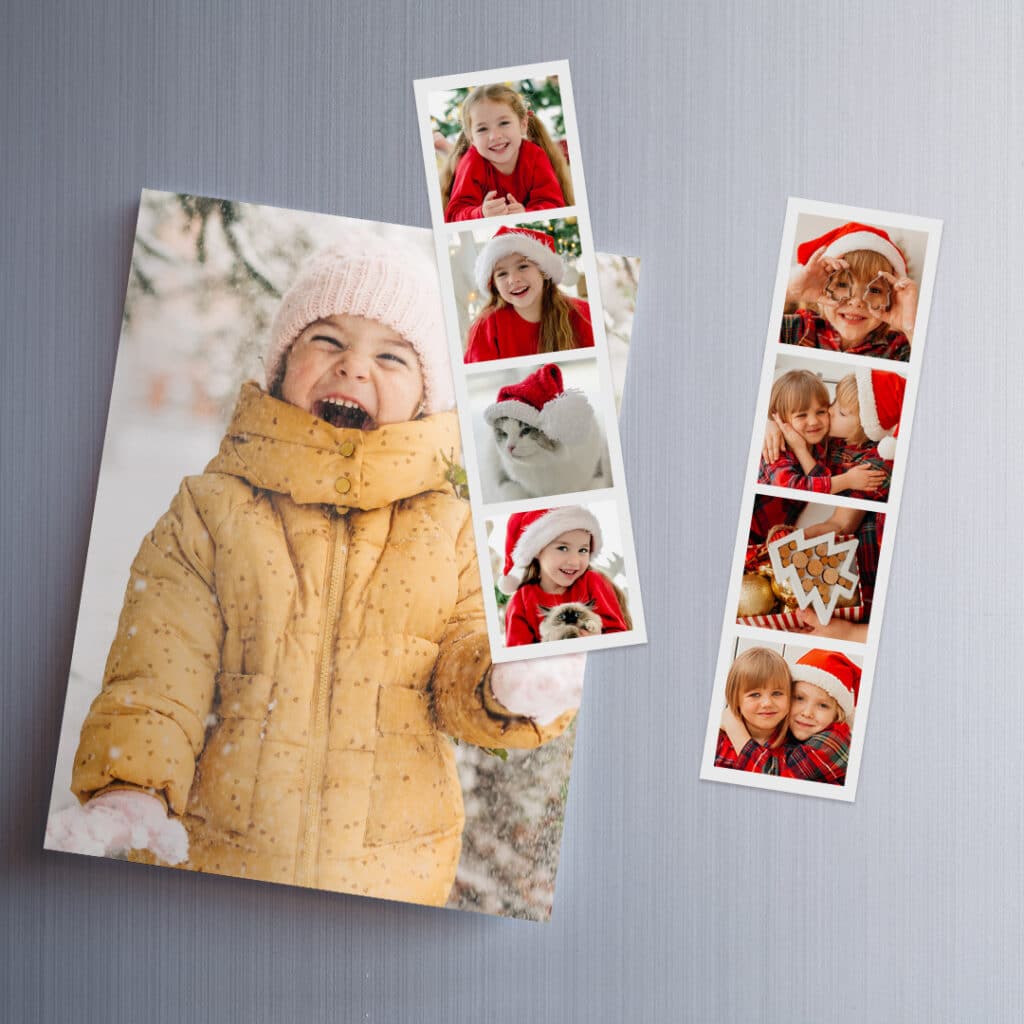 Print fun magnetic photo booth strips using photos of the kids and their friends so they can keep and share the fun.
Baby Bodysuits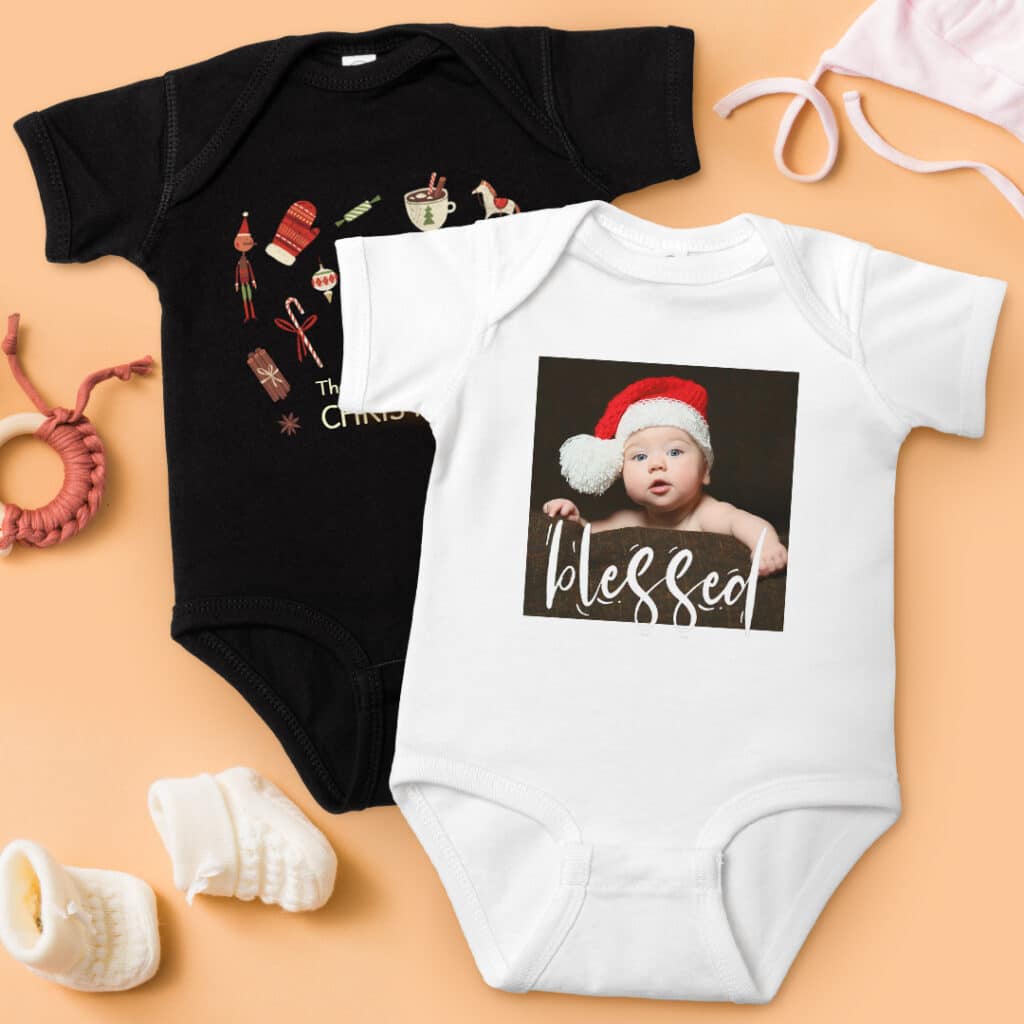 Baby onesies make an adorable gift for your own child or any nieces, nephews, godsons and goddaughters.
Placemat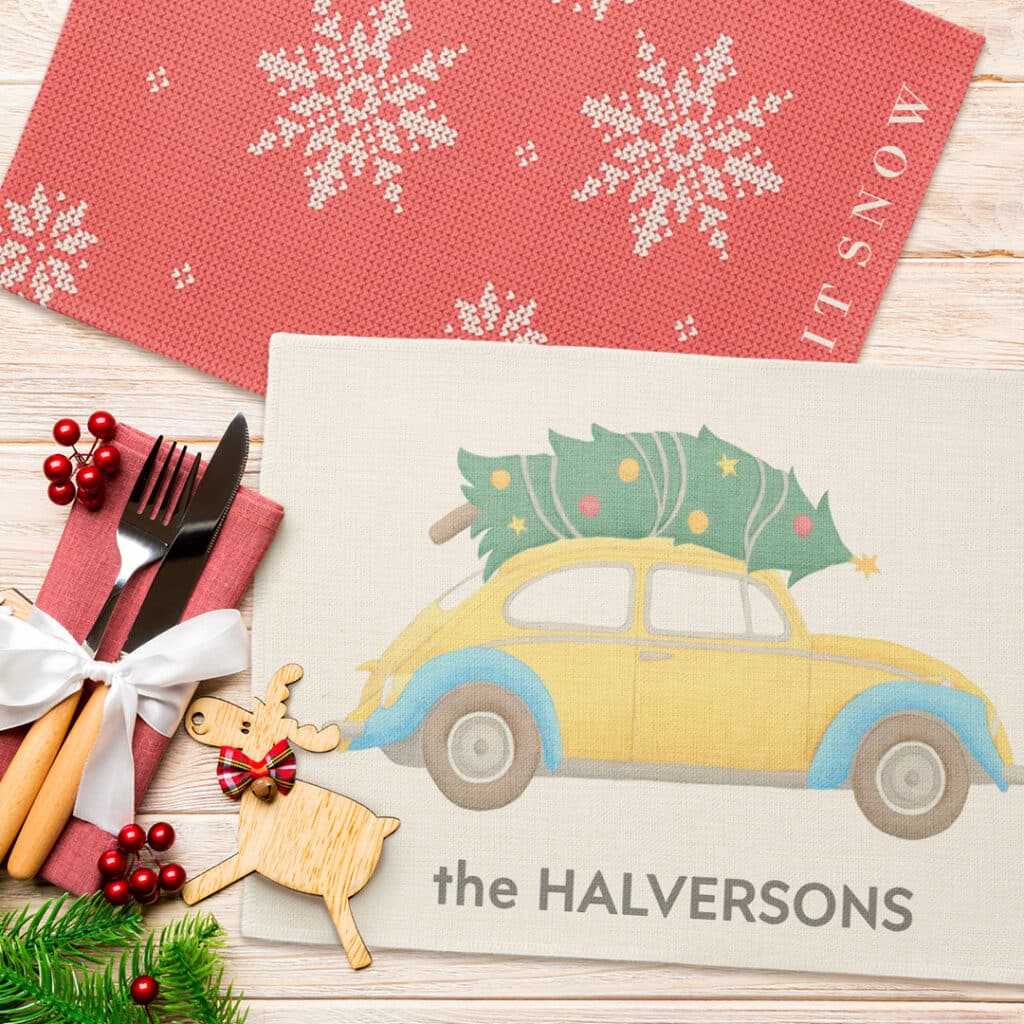 Again, you could use favorite family photos or photos of their pets and protect your table at the same time with these cute photo fabric placemats.
Colored Pencil Set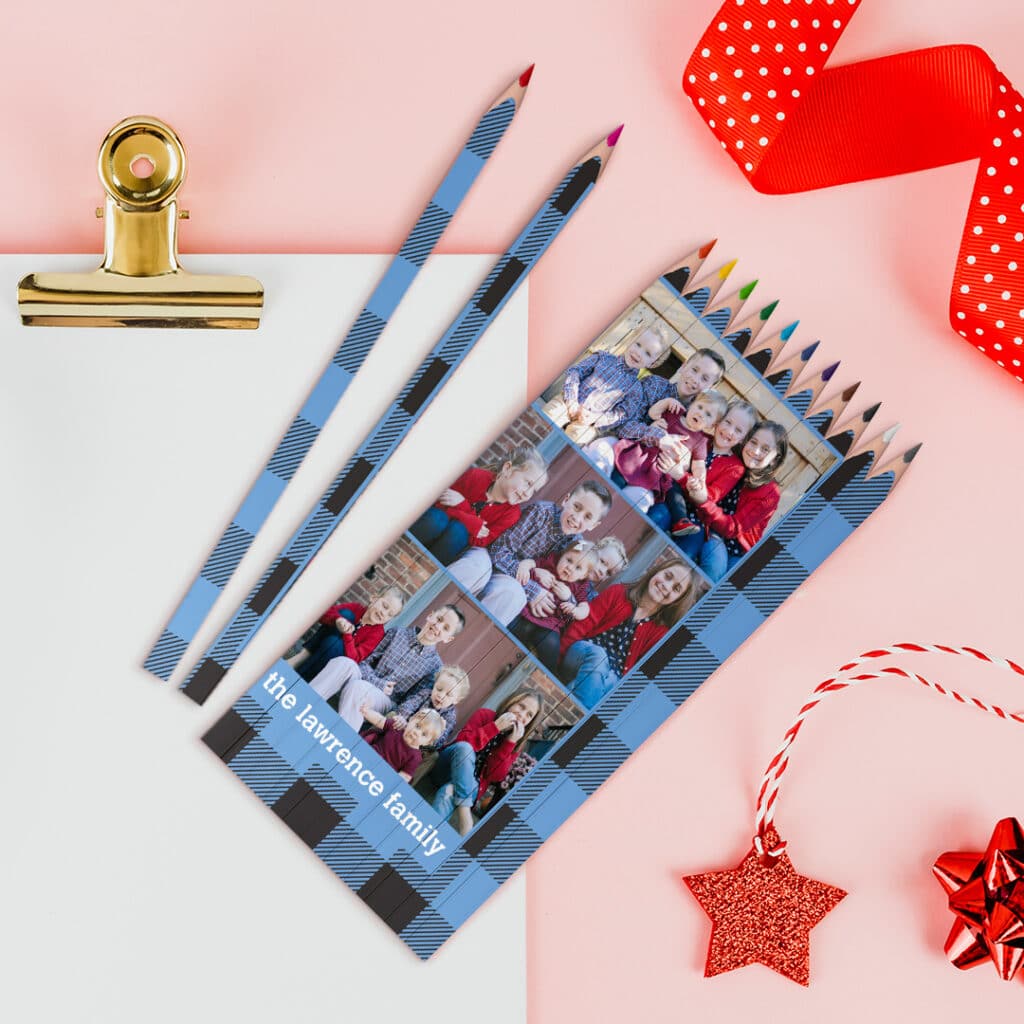 Artsy kids will be so excited to get their own custom set of colored pencils. Combine this with the zippered pouch for an extra special gift.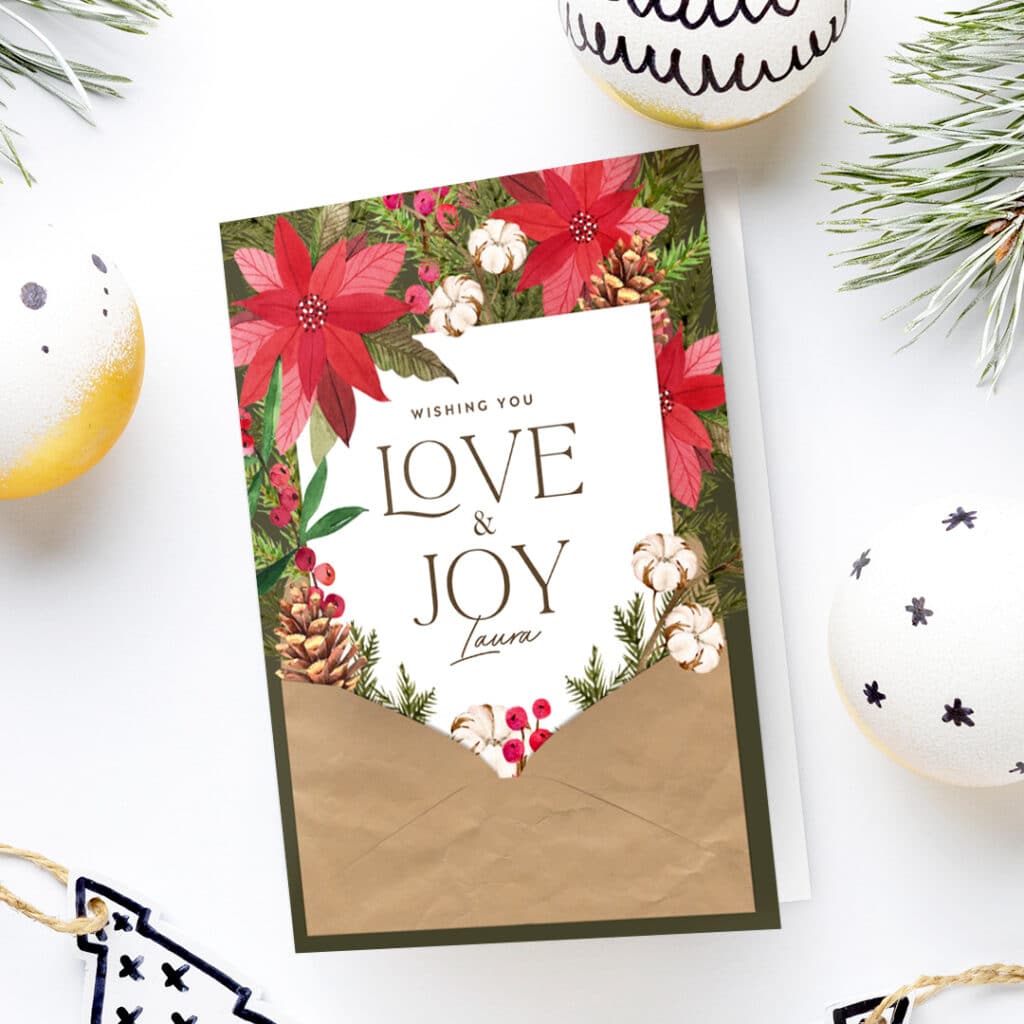 Why not also get started on your Christmas card shopping with our wide range of stunning designs? Browse our selection here.
Which kids' gifts did you choose to customize?
We love seeing what you come up with! Please tag us @SnapfishUS and #snapfish on Facebook, Instagram & Pinterest. Check out the Snapfish site for even more custom gift ideas.