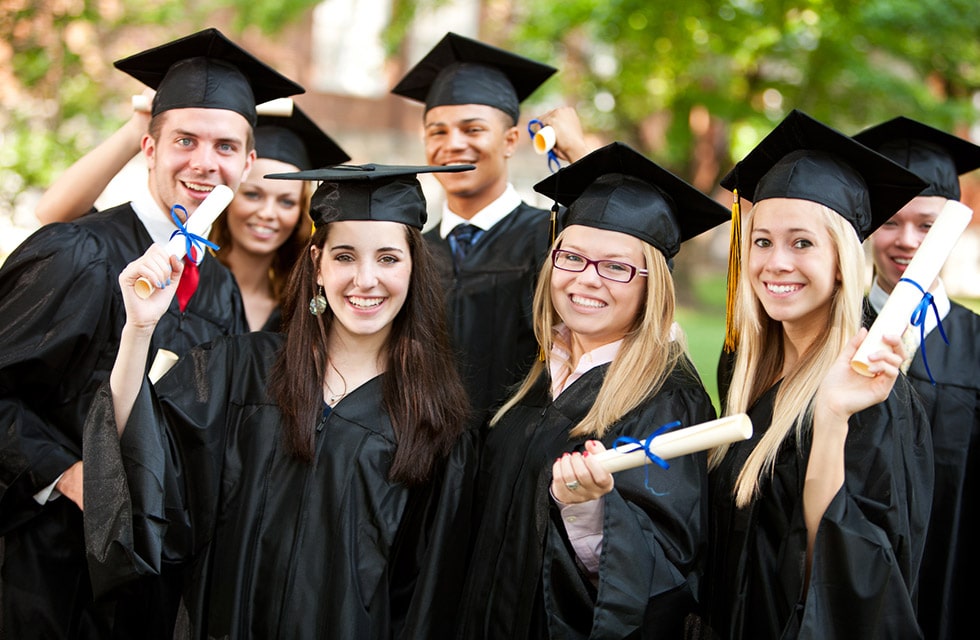 Even if "shelter-in-place" is still in place, you can still celebrate their success with these crafty DIY Grad party ideas.
Once you have sent the Graduate Party Invites out, and you've booked the zoom or houseparty call with friends & family, the next step is to decide how to decorate your "Party Palace" and make your Graduate celebration event look the part.
Create DIY Photo Table Decorations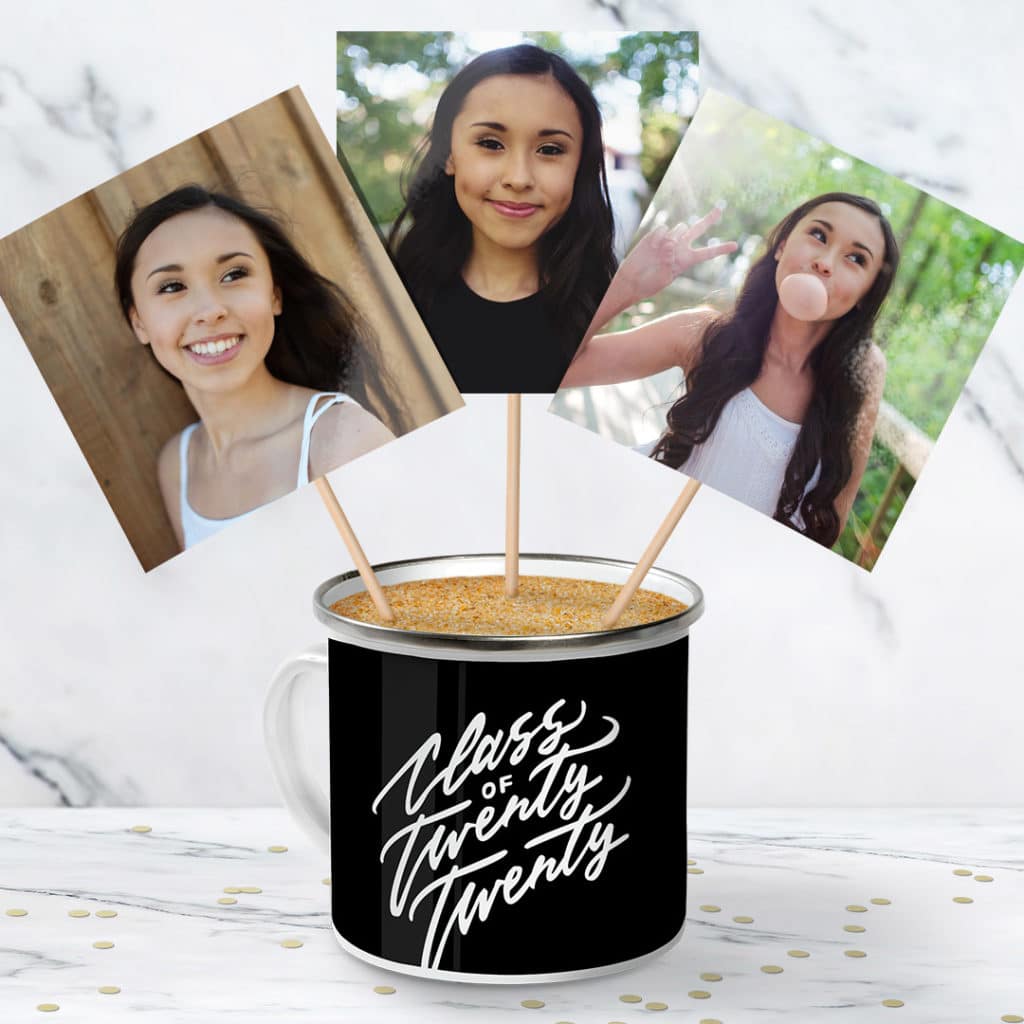 Personalize enamel campfire mugs or water bottles (your Grad can re-use afterwards), fill them with sand. Gather together those favorite photos of the Grad from over the years — from soccer games to musical performances; print your photos (why not use your monthly free print allowance on the Snapfish App), then secure them to long sticks in our mugs or water bottles to form centerpieces that bring your guests right into the action and create a fun talking point.
Design A Grad Quote Board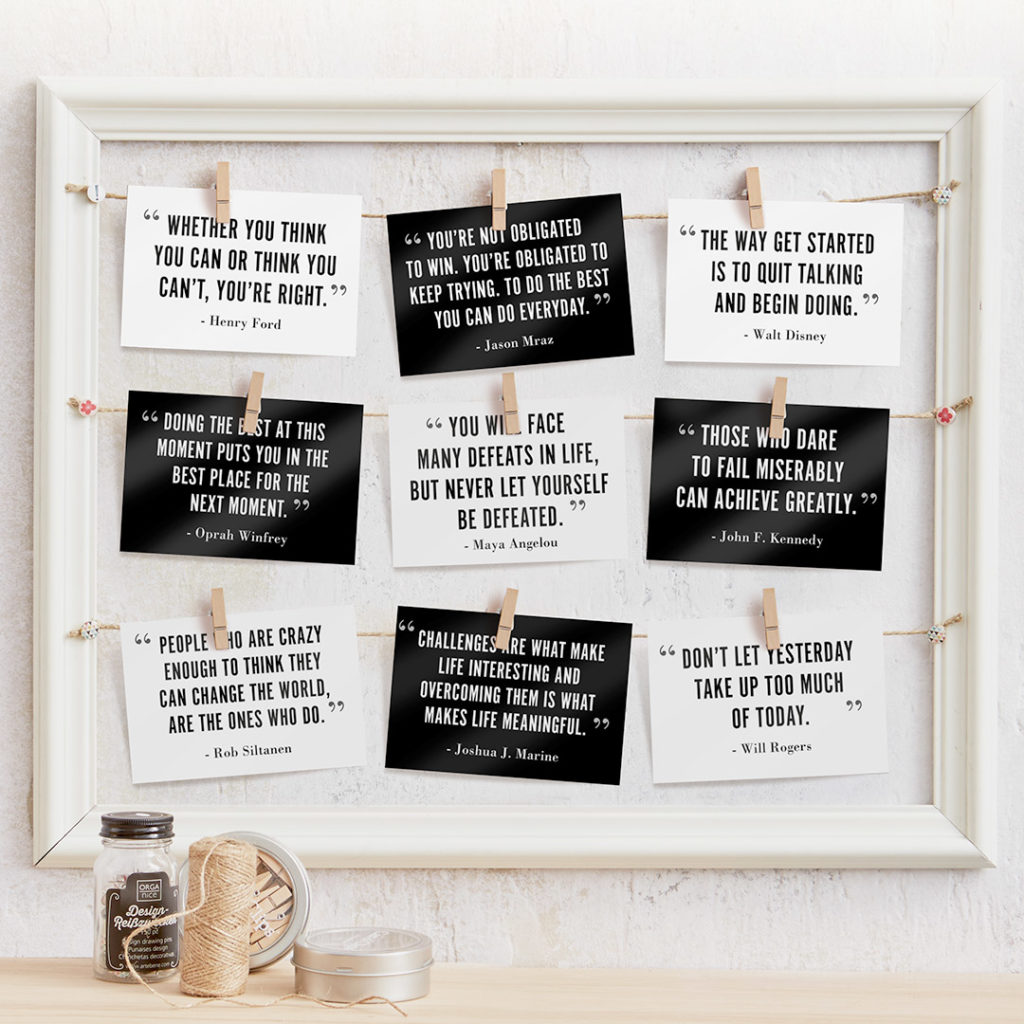 Create a board of inspirational photo print quotes for your grad that they can keep after the event. It will look awesome as the back-drop to your celebration video-call too. Try using a simple color scheme, like black and white, to make the words stand out and either back an empty frame with chicken wire or string and fix the cards with clothespins . Encourage guests to send their own words of encouragement beforehand and write them out onto blank cards for your Grad to keep.
DIY Photo Letters Make A Great Focal Point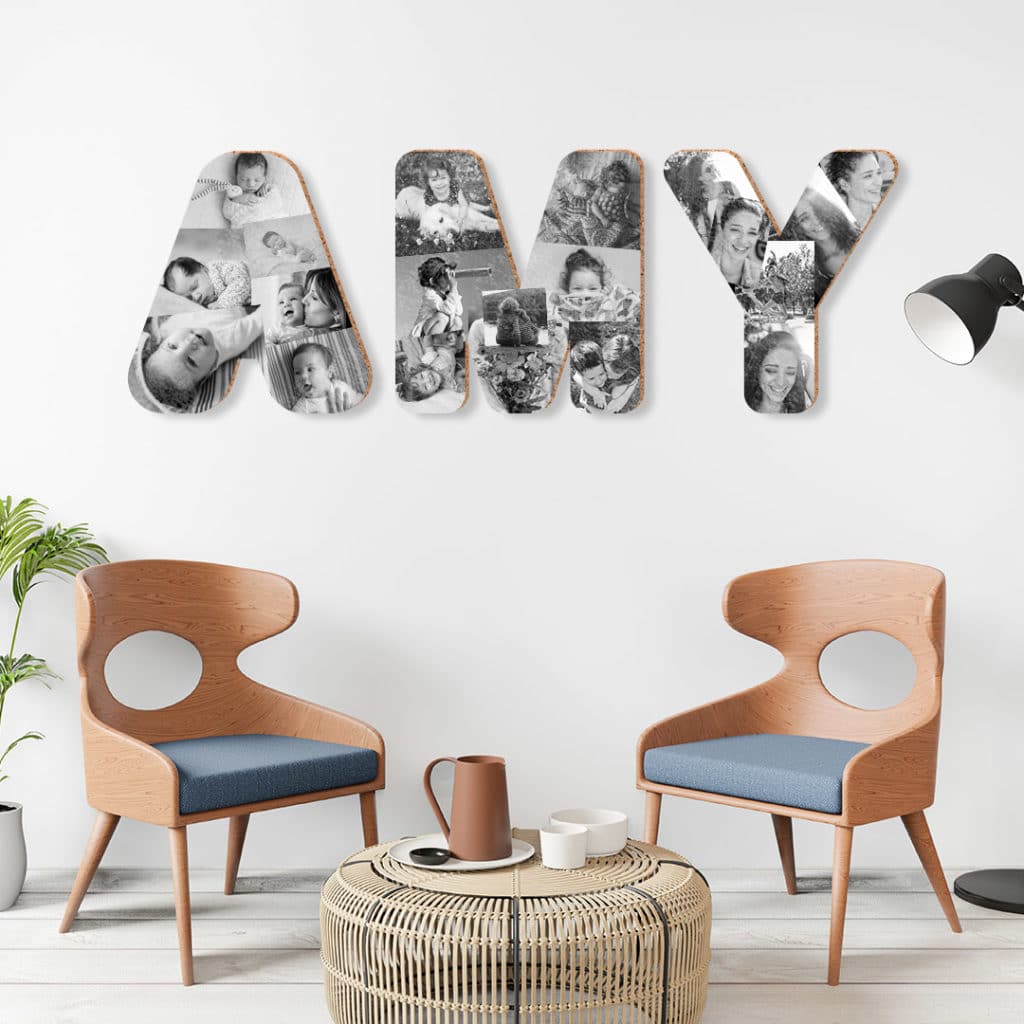 Another fun idea you can DIY, is to create a fun focal point for the video-call Graduation party by sticking photos of the Grad to papier-mâché / wooden letters that spell out their name. Your Grad and guests will enjoy looking at these favorite memories — from sports season highlights to hangouts with friends and your Grad gets to keep them afterwards to decorate their dorm room with.
Create A Graduate Photo Wreath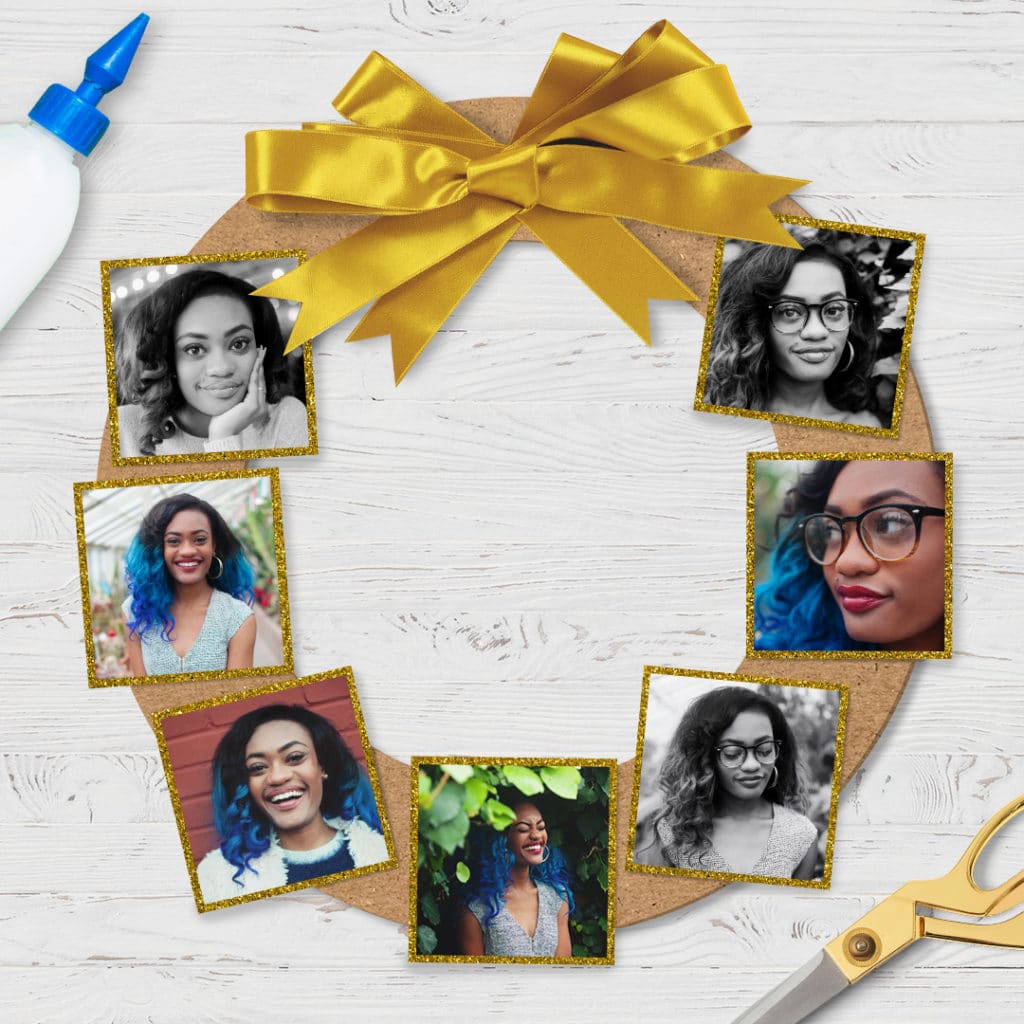 A graduation photo wreath is another great way to display fun photos of your Grad. Get inspired with our photo wreath blog: https://www.snapfish.com/blog/diy-festive-photo-prints-wreath/
Create A Personalized Senior Year Photo Book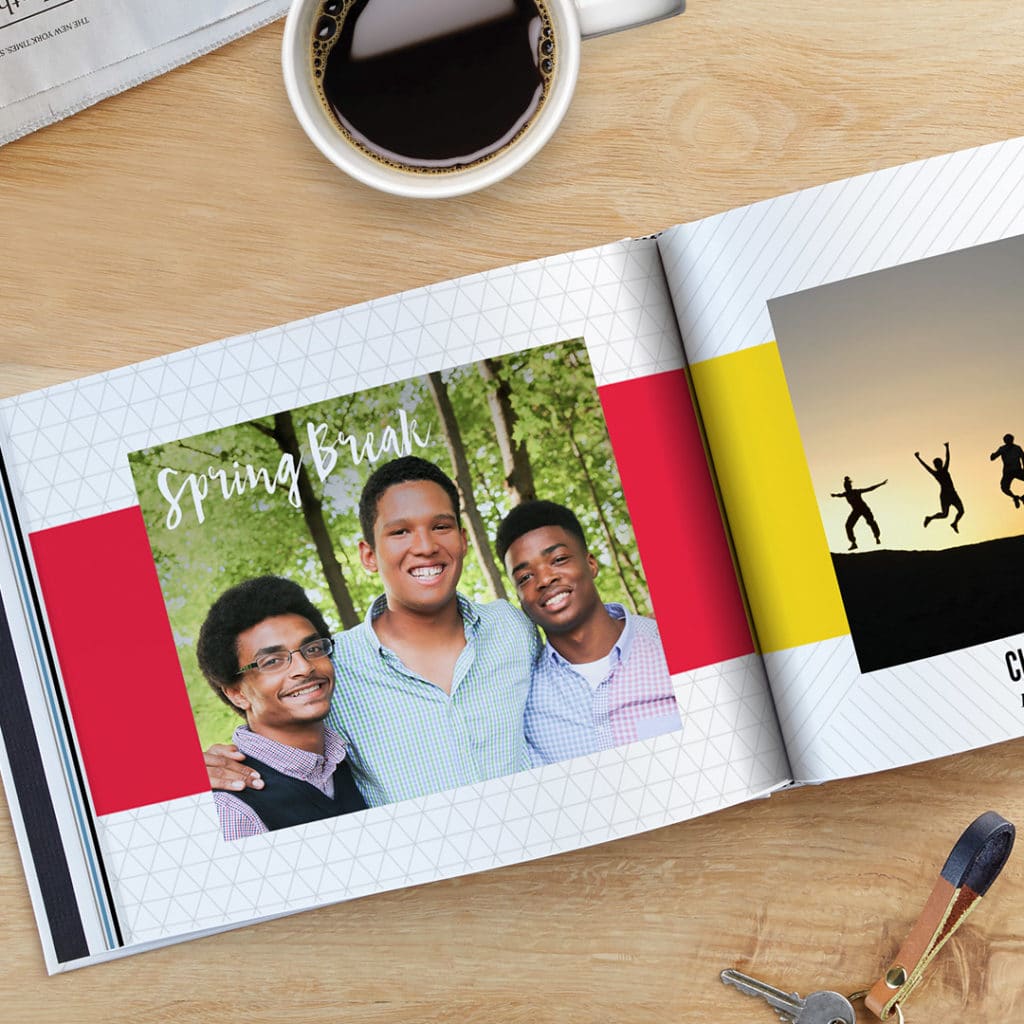 Photo books give your guests an inside look at the graduate's experiences, Everyone to contribute to the book by sending you funny photos and quotes that showcase their relationship to the Grad. Remember to include senior portraits and sports season highlights. Your Grad photo book will act as a centerpiece on the day and a keepsake for your Grad afterwards.
We hope you found these ideas useful and look forward to seeing how you created your Graduate video-call party venue with Graduate-themed photo prints and gifts. Remember to tag us with @snapfishus or #snapfish when you share your 2020 Graduation Party highlights on Facebook, Instagram, Twitter and Pinterest.