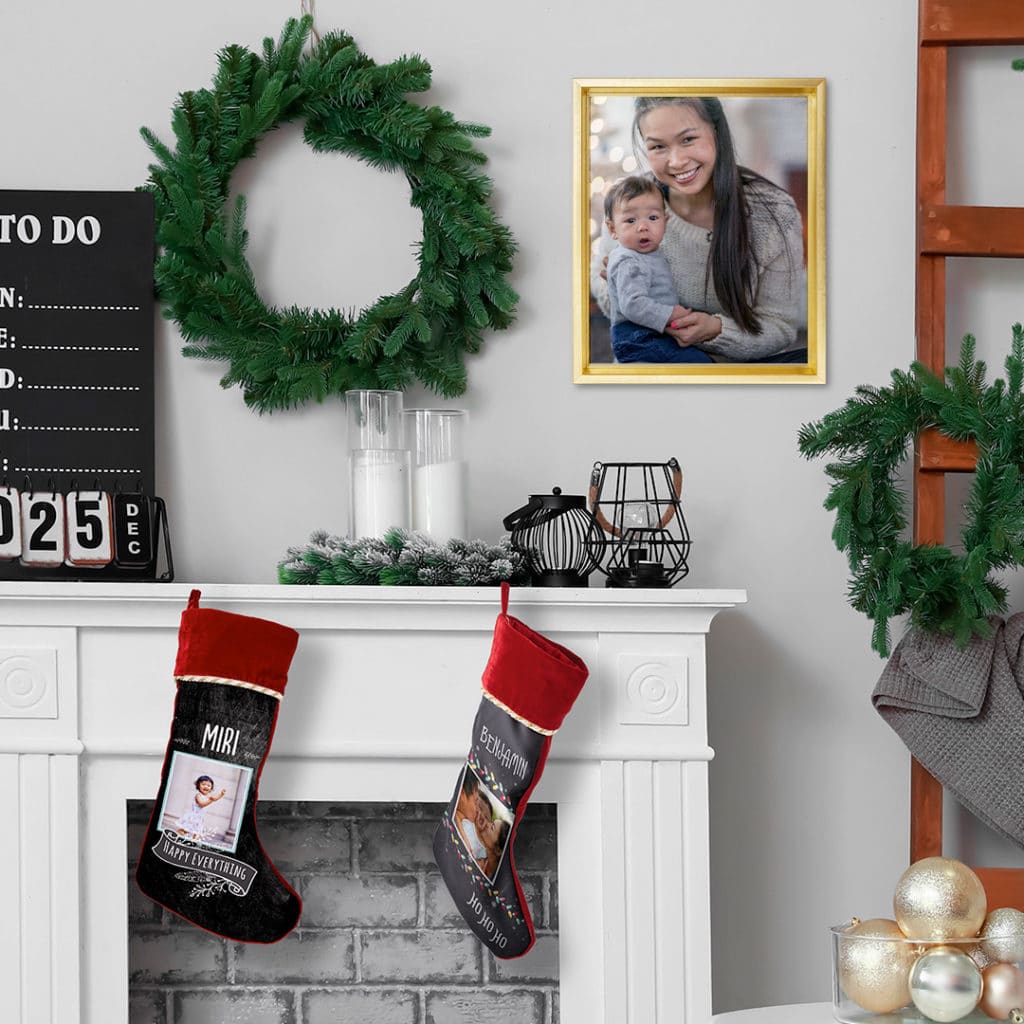 The holidays are upon us which usually means running last-minute errands and frantically wrapping up to-do lists right up until the night before Christmas. However, this past year's events have made us all pause, reflect, and adjust our usual routines.
We owe it to ourselves to spend less time stressing and more time enjoying the magic this holiday brings. With this in mind, we've rounded up a few fun ways to get everyone in a festive spirit and enjoy quality time this Christmas Eve.
Deck the halls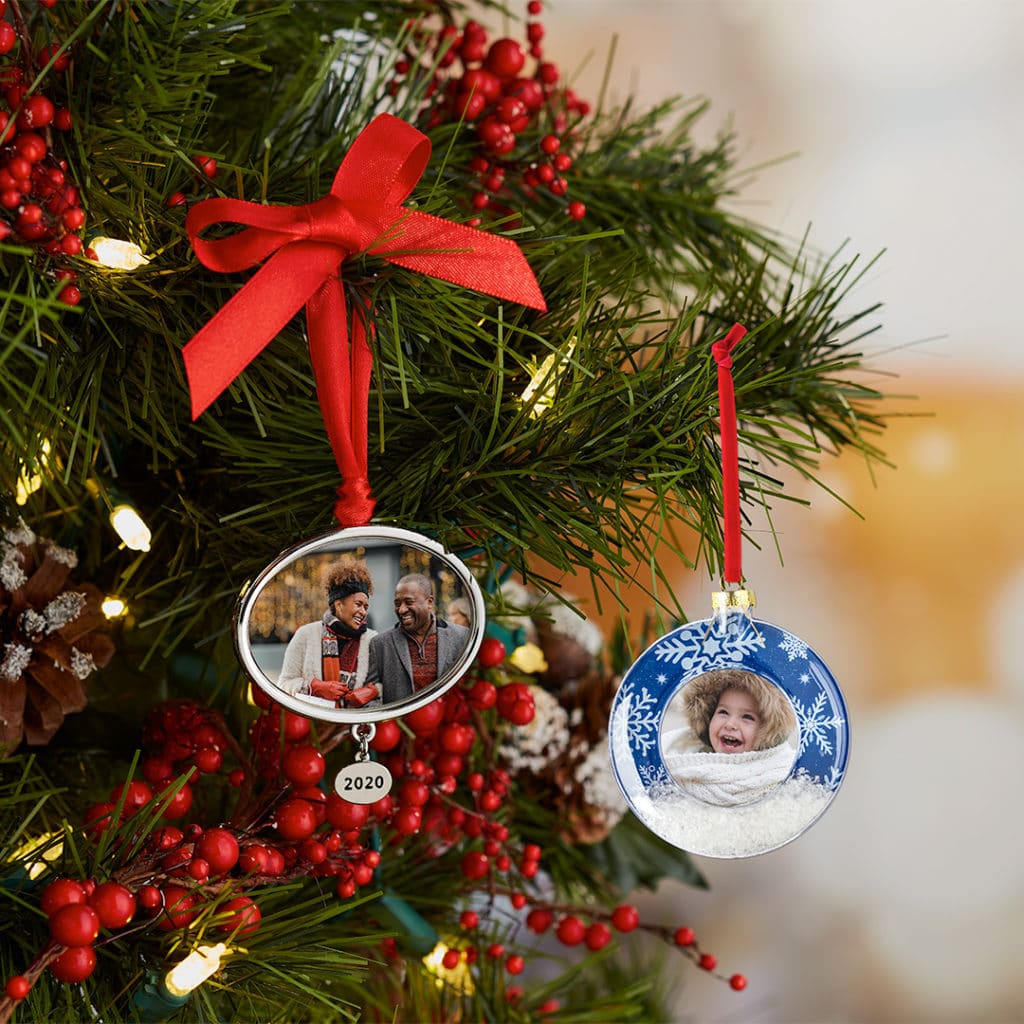 First things first, put up the decorations! Make sure every family member has a personalized stocking to hang above the fireplace. Yes, pets count as family, too. Don't forget to add in a few fun treats and small gifts for stocking stuffers. You can also add festive flair to the tree by personalizing a photo ornament for each individual in the household. Try creating one of our favorites, the Snow Scene Christmas Ornament, which has snowflakes that move when you shake it. 
Curl up with a good book
A popular pastime is sitting around with friends and family and reminiscing over past Christmases. It's even more fun when you have photos to look at! Why not create a custom photo book so all your merry memories are in one spot? We have a variety of sizes and styles to choose from, like hardcover, layflat hardcover, linen, leather, matte, and softcover books. You can fill your photobook with up to 150 pages of Christmas memories, add custom text, holiday-themed embellishments, backgrounds, and designs to make it one-of-a-kind. 
Merry movie marathon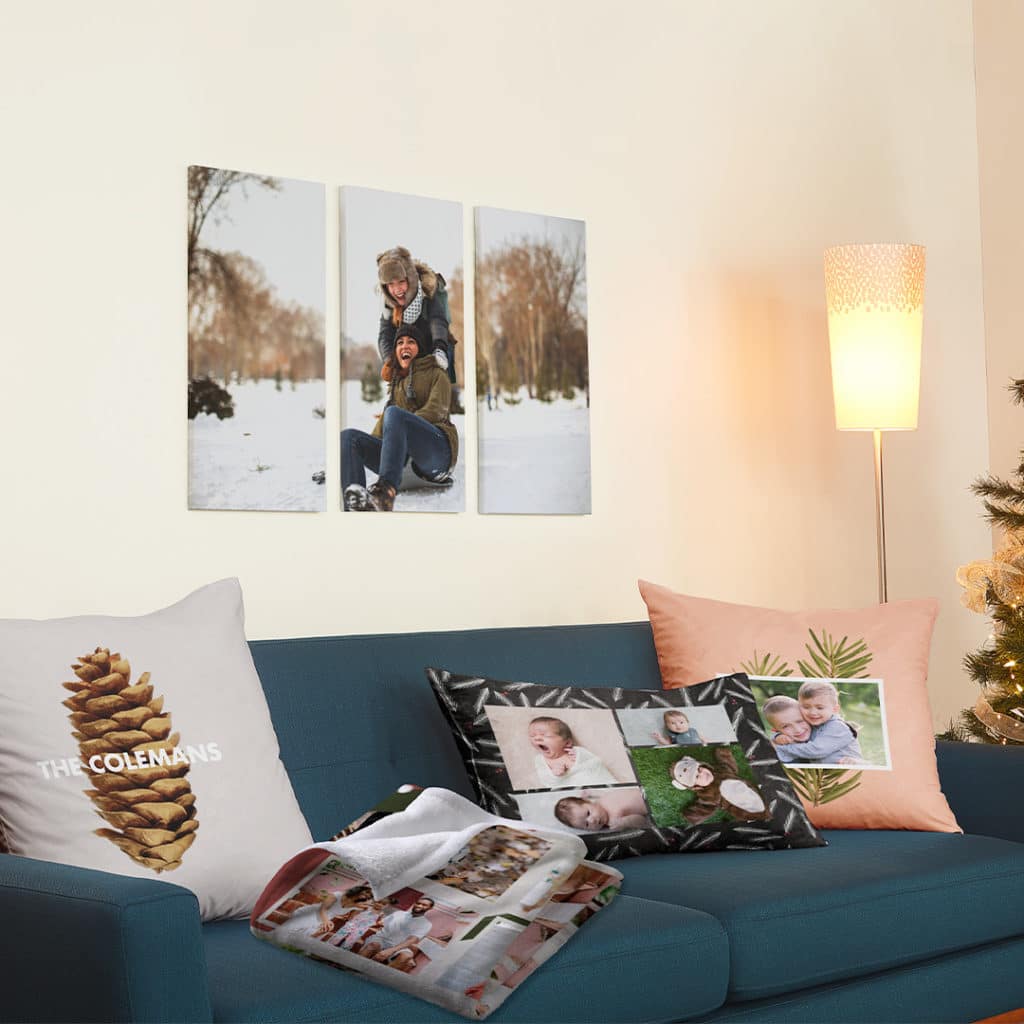 There's nothing like a heartwarming movie to get you into a festive mood. Luckily, a lot of channels and streaming services offer up Christmas movies all month long. Sounds like the perfect time to make a big bowl of popcorn and cuddle up on the couch in your best PJs. Don't forget those cozy blankets + pillows because it just might turn into a slumber party! Set the scene with some seasonal patterns like our simple sprig and simple pinecone pillows. We also have some festive blanket designs you might love! Try this gorgeous abstract brushstroke or the classic buffalo plaid monogram blanket which would look amazing in red or green. 
Family fun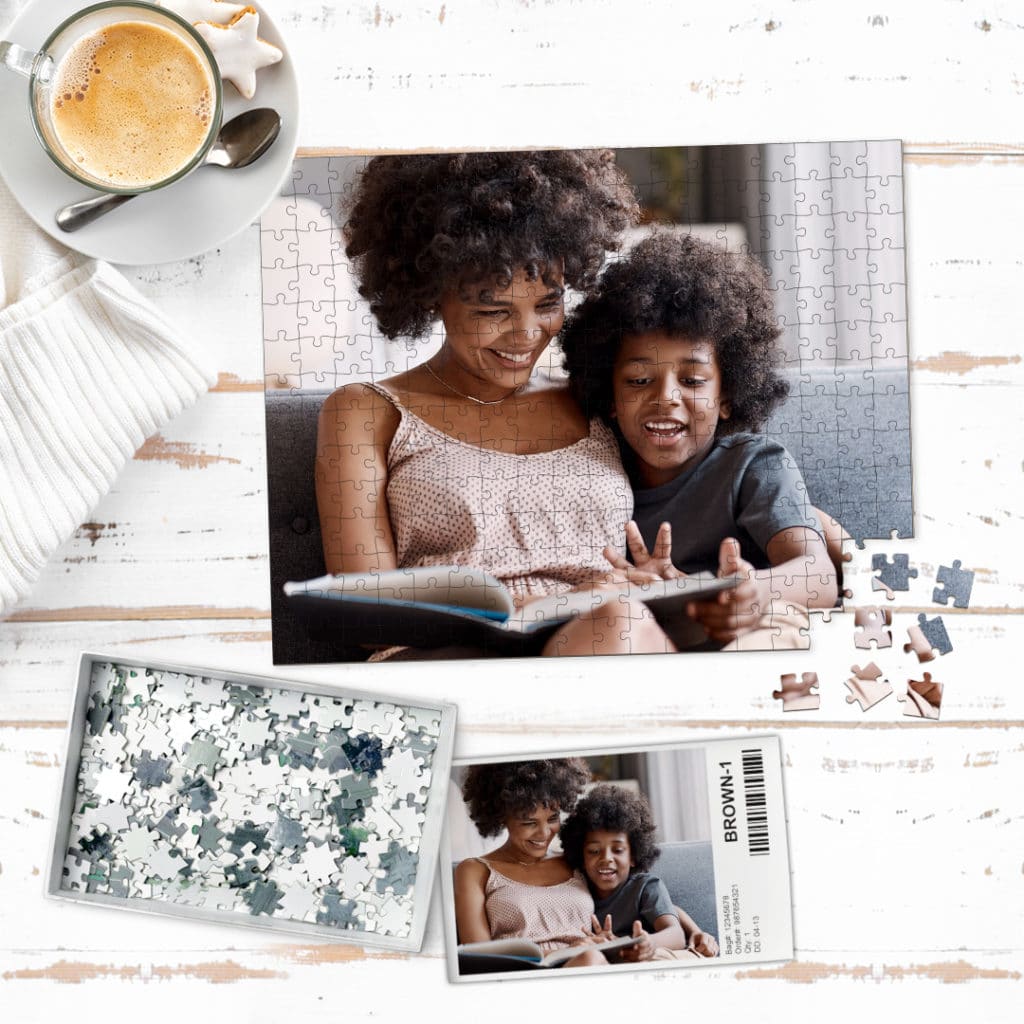 Looking to start a new tradition this Christmas Eve? Why not make it a family game night! It's the perfect time to break out the board games, puzzles, and playing cards. To make the night even more special, you can customize your deck of playing cards with a treasured family photo. Or, you can personalize a photo puzzle with a special family memory. Make sure you have plenty of snacks on hand so you can enjoy hours of fun together. Don't forget the beverages, too! Since it's cold outside, warm drinks like hot chocolate or spiced cider are always a welcome treat. You can even create a special mug for the occasion. Our Magic Mugs are perfect for hot beverages since they're heat-sensitive. Once you add in your warm drink, the black mug reveals your photo underneath.
Tasty traditions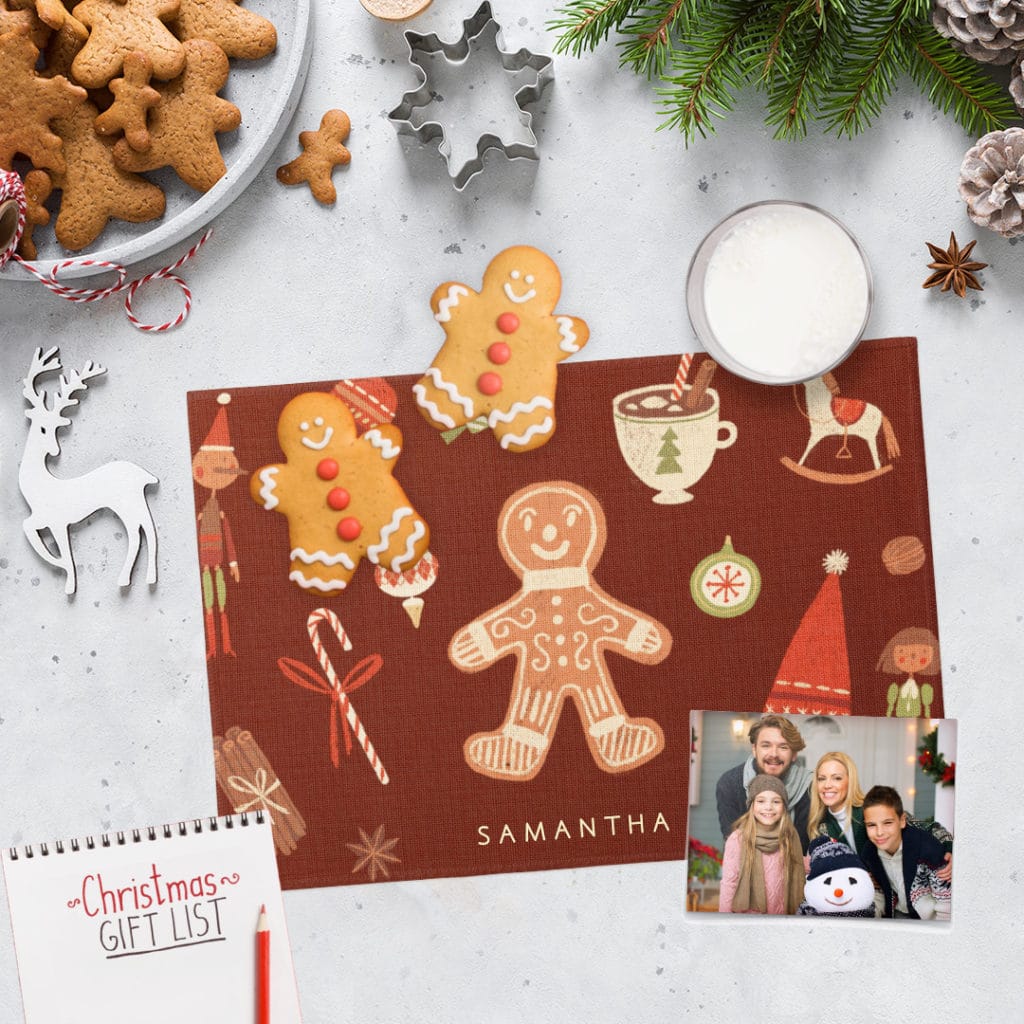 Don't forget to leave cookies out for Santa! You'll want to make sure he stays fueled for the big night. Leave out a custom mug of milk with a family photo, so he knows he's at the right house. Dress up your plate of cookies with a custom Christmas placemat for an extra-special touch. If you have a few favorite cookie recipes, make sure you put them in a family cookbook to pass down to the next generation.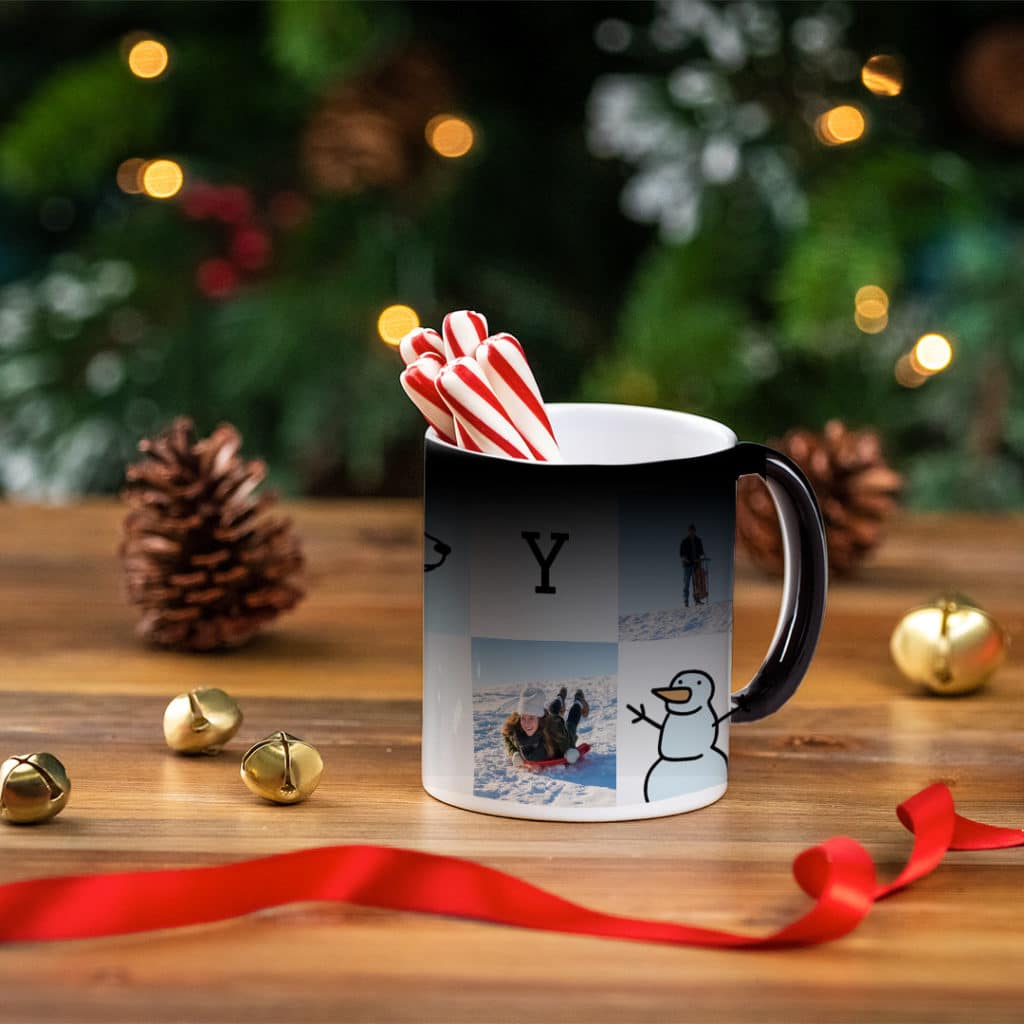 How does your family like to spend Christmas Eve? We'd love to see what fun traditions you celebrate! Make sure you tag us with @snapfishus on Instagram or Facebook with your photos or use the hashtag #snapfish. You can also follow us on Twitter and Pinterest, too!