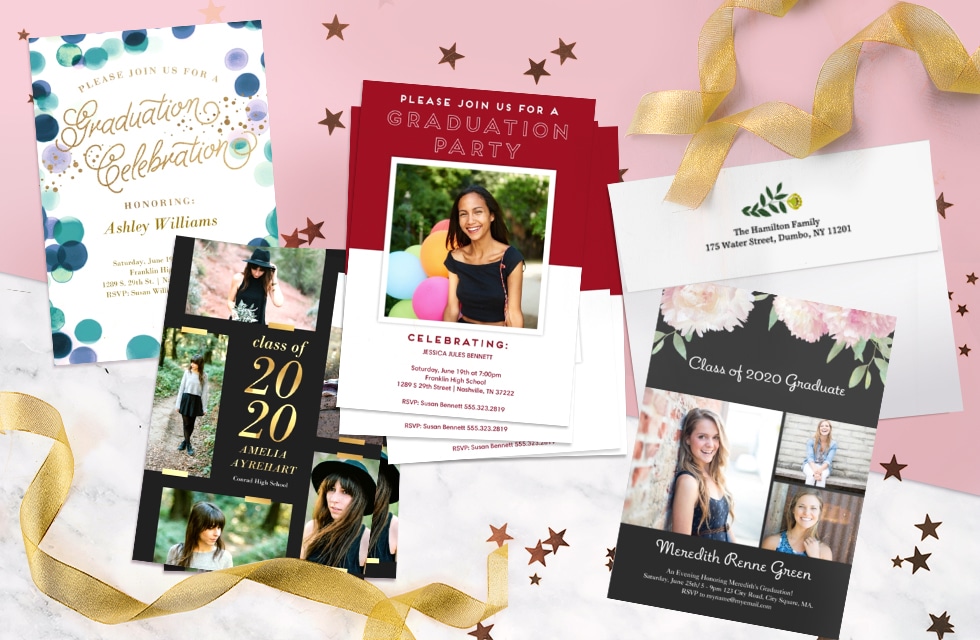 Graduating is a huge accomplishment, and there's no better way to celebrate than with a grad party. One of the first things you'll want to do when organizing a Grad Party is send out your invitations. Graduation invitations are the perfect way to let your family and friends know about your celebration.
A graduation party is a great way to celebrate everything you've achieved. Read on to learn how to create the perfect graduation party invitations using your Graduation photos in a creative way that shows your personality.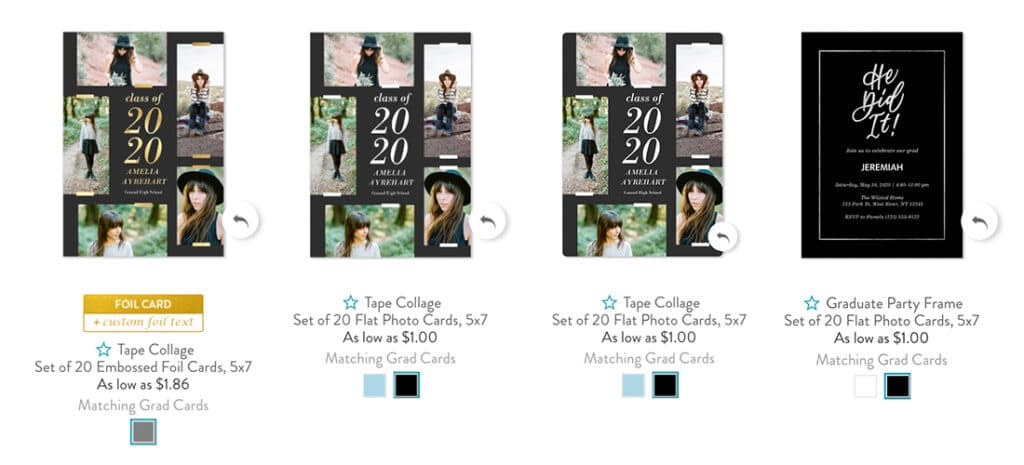 Sending graduation invitations is a major family event for many. After all, it is not every day that you get to send your greetings through the mail. 
Whether you are graduating from high school or college, this is one of those major life accomplishments that you want to get right and follow the proper etiquette. Between creating the perfect graduation invitation wording, searching for the postal addresses of friends and family, and figuring out the right stamps to use– there's a lot to do. 
Check out our step-by-steps below.
Photo Graduation Party Invite Ideas
Invite Design Tips
1. Spend some time deciding on your theme.
You can go for invites that feature a classic tassel or cap and gown illustration (we have many non-photo designs you can use). Or, you can choose an custom foil invite that has a bright silver or gold confetti text & embellishments. Look for invites with a theme that fits your style & consider matching Graduate designs.
2. Consider your card color scheme & font carefully.
Make sure your font contrasts well with your background color, so your guests will be able to easily read those all-important party details. If you are graduating High School, you could consider using the colors of your alma mater or your new college.
Photo Tips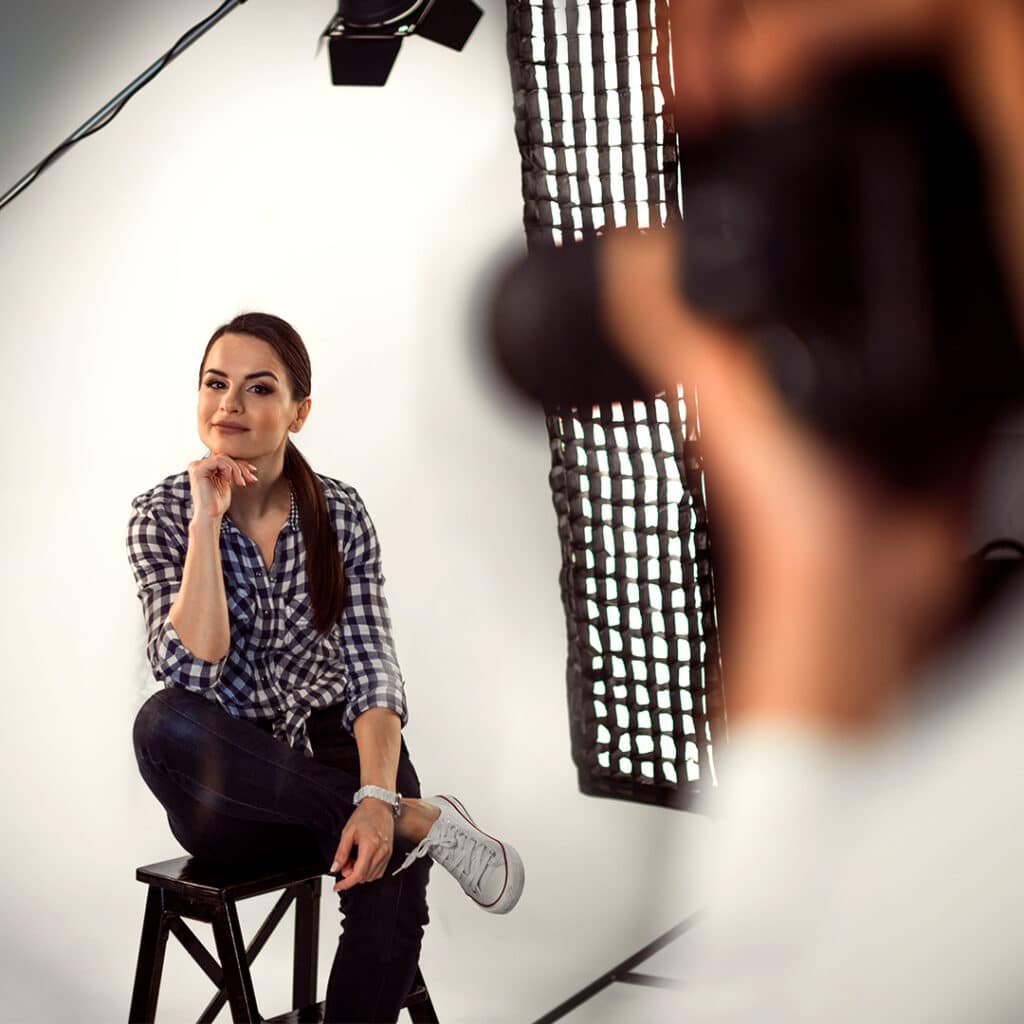 3. Decide whether to have a professional photoshoot for your grad photos.
If you choose to have professional photos taken, aim to to book the shoot two to three months before graduation. That way you plenty of time to get the photo prints back and choose the right ones for your invites.
4. Consider mixing it up with a collection formal and informal photos.
When designing your Graduation cards, consider a mixture of formal and informal photos. Include both photos of you in your cap and gown, and also some photos where you're wearing one of your favorite outfits. You can use all of these photos in your Graduation Photo Book as well as those photos you take during your party to give you a treasured memory of this event forever.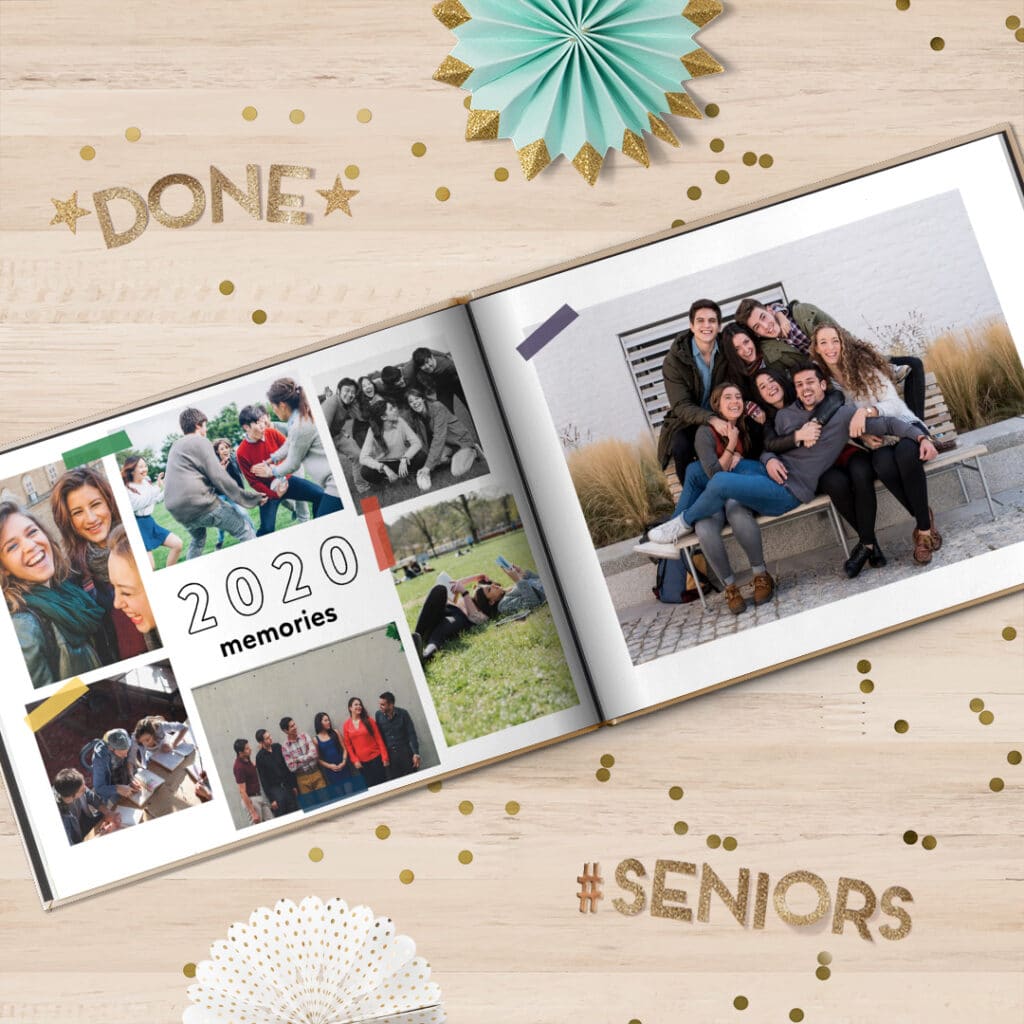 5. Make your photos reflect who you are.
Get creative with your graduate photos, For instance, if you play soccer or baseball, you could wear your kit and hold a ball in one of your photos. If you are outdoorsy, consider photos of you having fun on the beach, or use a nearby field or forest as your background.
6. Have fun.
When taking your photos, remember to have fun! Graduating is a huge achievement; Make sure to show your excitement in your pictures.
7. Celebrate where you came from.
Consider mixing recent grad photos with photos of you growing up. For example, photos of you graduating from kindergarten and middle school – or just looking cute!
8. Take lots of photos!
Even if you don't use all of the photos in your invitations, you can use them in your graduation photo book, or gift them to Mom & Dad printed on a stunning wall canvas print.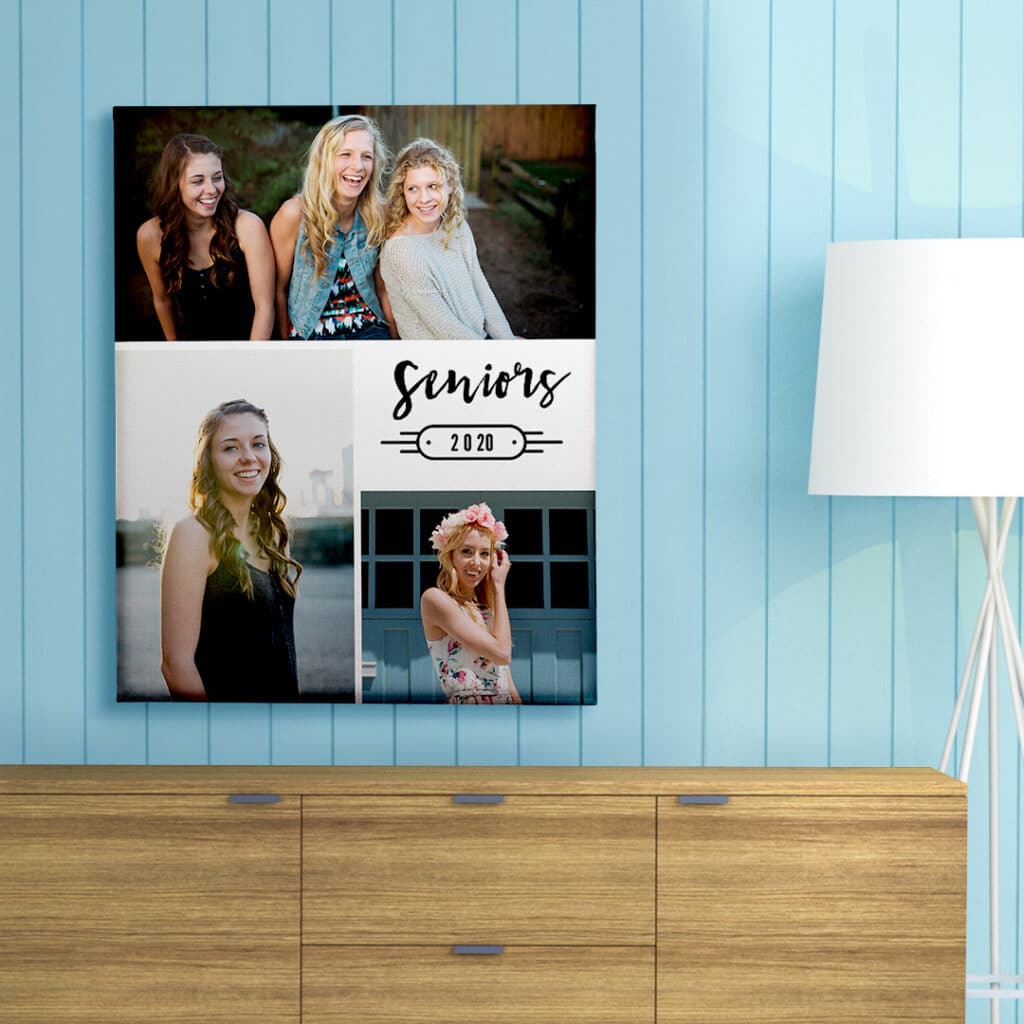 When do you send out Graduation Party Invitations?
Here's everything you need to know about when to send your invites and what to include on the grad cards:
Send out your invitations about four to six weeks before the party. This will give guests plenty of time to RSVP. Plus, if guests are traveling to the party from out of time, they'll have time to put together their travel arrangements.
Remember to include all of the details about your party on the invite. This includes the date, time, address and location of the party as well as any RSVP details. 
You could include an RSVP reply card with your invitations. Or, you can ask your guests to reply by phone or email. If you choose to have your guests RSVP by reply card, remember to include a return address. Let your guests know what date they should RSVP by, and let them know if they should RSVP to the grad's parents or the grad themselves.
It is a good idea to include your graduation year and high school or college name on the invite. If you're celebrating college graduation, it's also traditional to include your degree. 
If a guest can't attend, they may still want to send a card or maybe a personalized gift. If they do, remember to send them a thank you card after the party.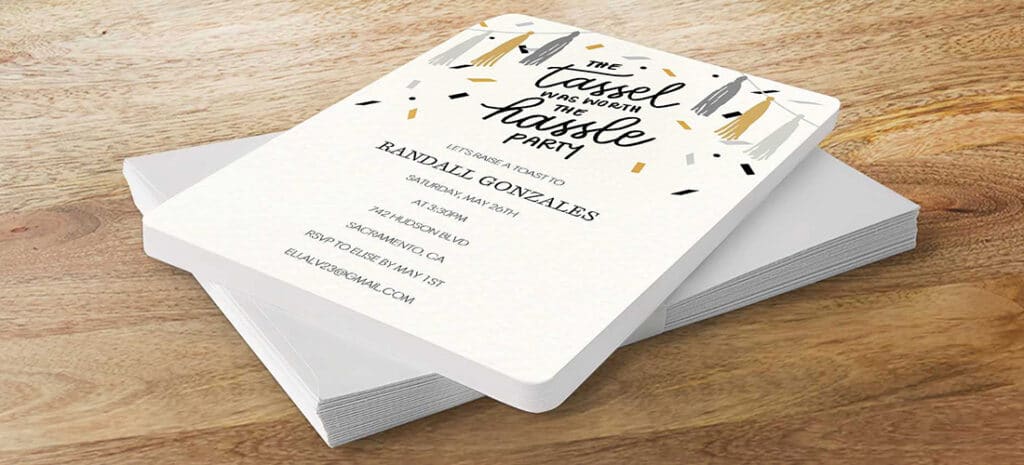 How do you word your Graduation Party Invitation?
When wording your invite, you might want to consider the theme of your party. If it is formal, you'll want to use more formal wording; if an informal BBQ, you might be more relaxed in your choice of words.
Popular Graduate Party Invite wording might be
From the parents

He/she did it! We're so proud to announce that [name] has graduated. Please join us at [location] to celebrate his/her achievements.
The tassel was worth the hassle! We're hosting a graduation party to celebrate [name] achievements.
All the hard work has paid off—[name] is graduating! To celebrate, we're hosting a graduation party and you're invited!
[Name] has graduated, and we'd love for you to join us at their Graduation party.
Before [name] starts their next adventure, we're throwing a Graduation party in their honor.
From the Grad

School's out forever, so let's party! Put your pens down and join us at [name's] graduation party.
After all those papers, exams, and all-nighters, [name] is graduating from college! Let's celebrate this achievement together.
Remember to save a copy of two of your Graduate Invites.
Your parents would love to see a framed version of the invitation to milestone event, or you could produce a unique canvas wall print or table -top panel.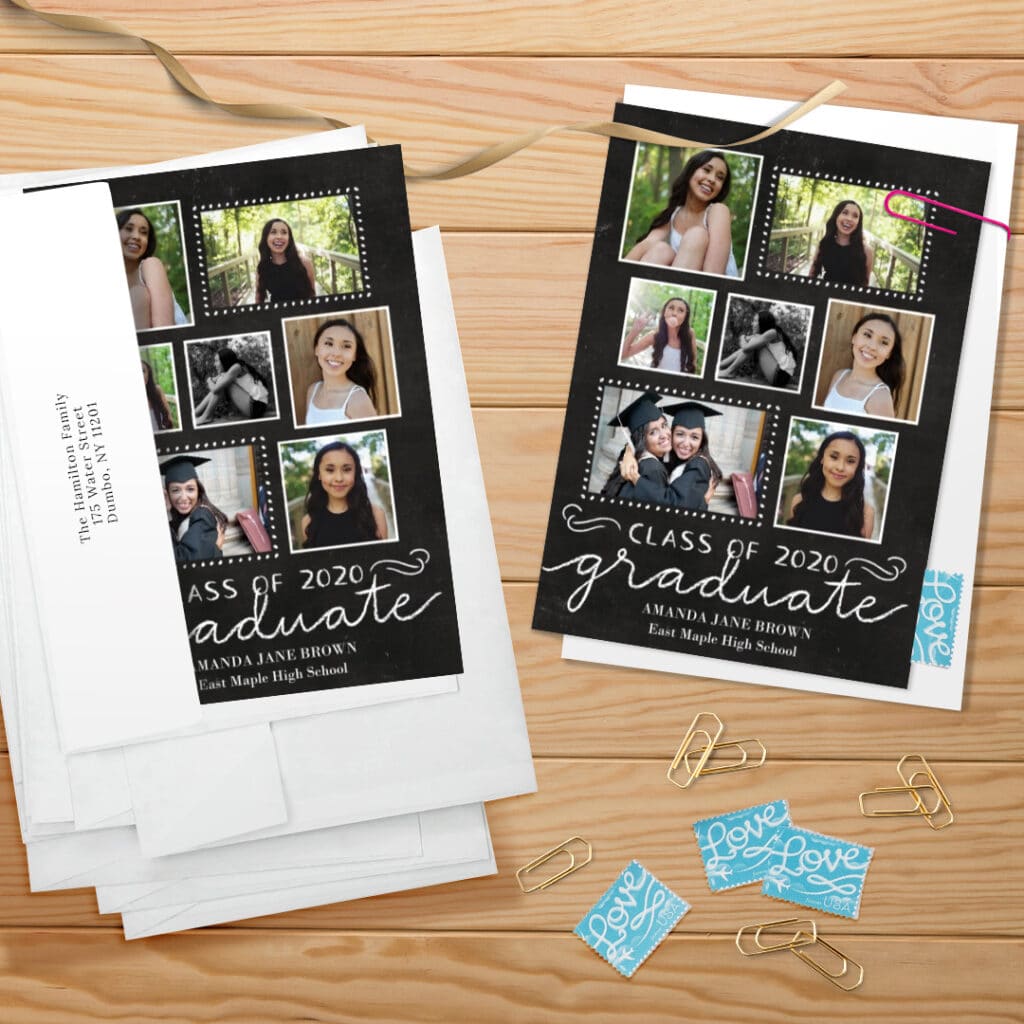 After your party, don't forget to send thank you cards thanking your guests for coming to your party. Remember to thank them for any graduation gifts they gave you.
Please share your Graduate creations with us. Just tag them #snapfish and @snapfishus when you post them on Facebook, Twitter, Instagram or Pinterest.