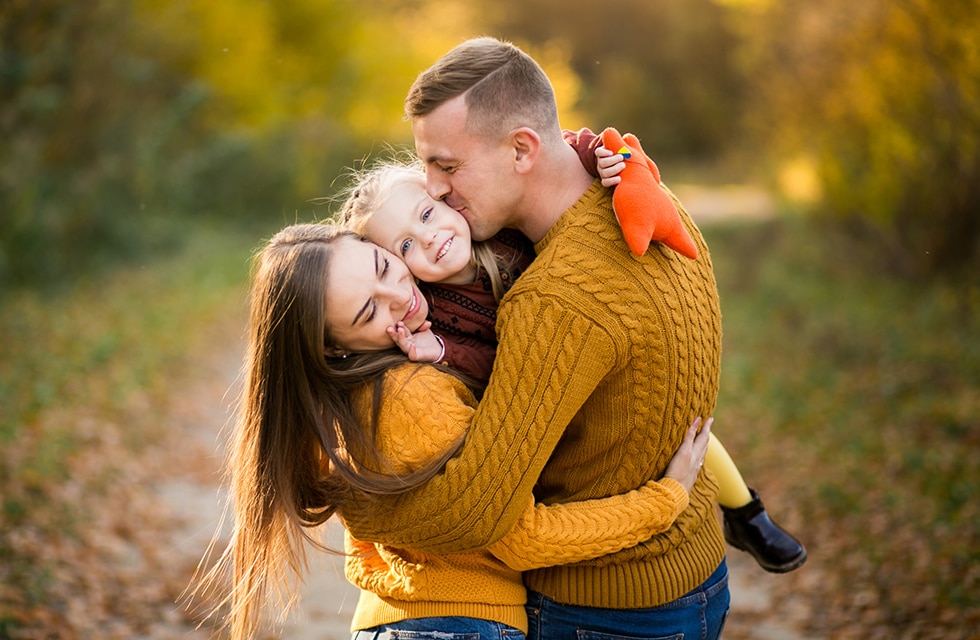 The leaves are changing colors, the air is crisp, and pumpkin spice lattes are back at Starbucks. It can only mean one thing: Fall is here! And with Fall comes the time for Christmas card photos. If you're thinking of taking your Christmas card photo during this beautiful season, here are a few pro tips to help you make the most of this photogenic season.
1. Plan ahead.
First things first: you need to figure out what kind of holiday card photo you want to take. Do you want a traditional family photo in front of the Christmas tree? A candid shot of your kids playing in the leaves? Something festive and fun? Once you know what kind of photo you want, start planning the details. If you're going to be using props, make sure you have everything you need (and that it coordinates!) ahead of time.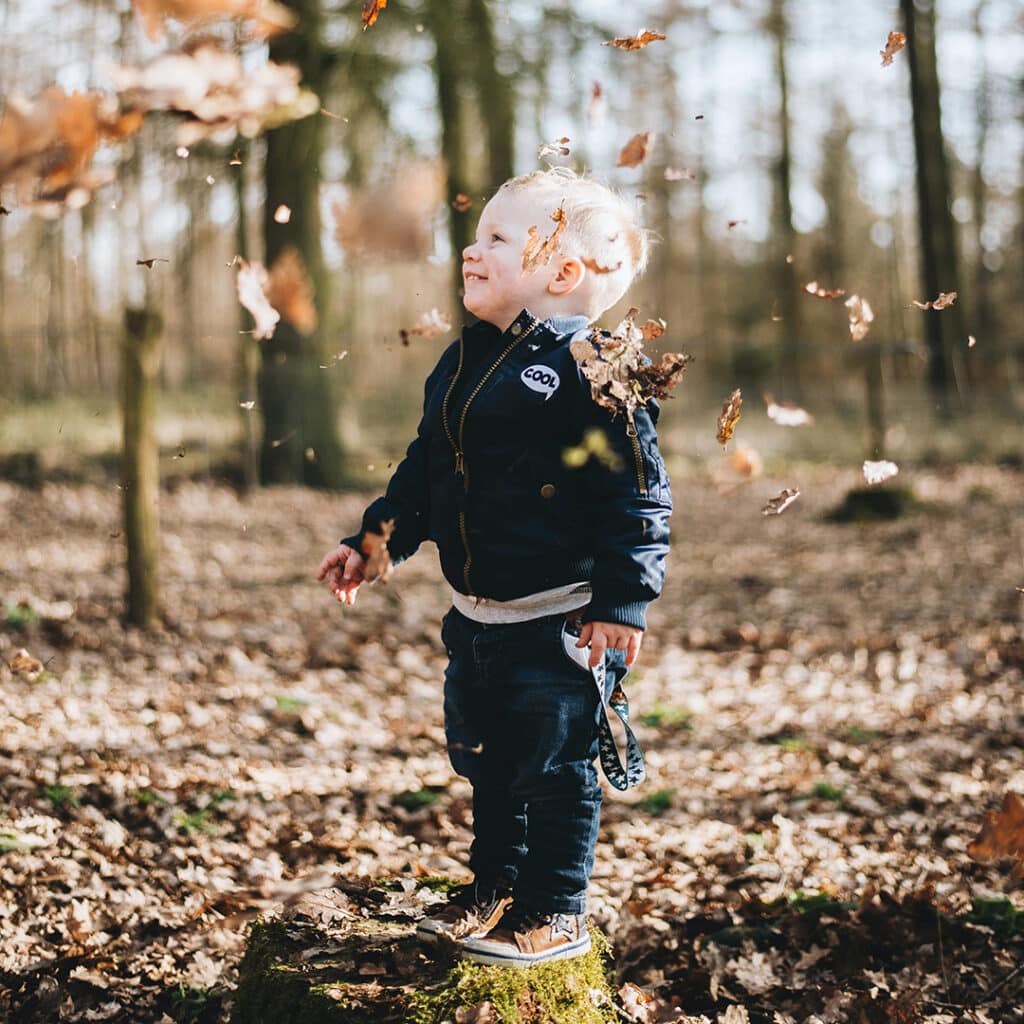 2. Time it right.
The key to getting great fall photos is to time it right. Keep an eye on the weather and try to schedule your photo shoot for a sunny day. You'll also want to avoid scheduling it too close to Thanksgiving, when everyone's busy getting ready for the holiday and may not be as available. Mid-October or early November is usually a good bet! Remember you can upload your picture using the Snapfish app – and get 100 free prints a month too!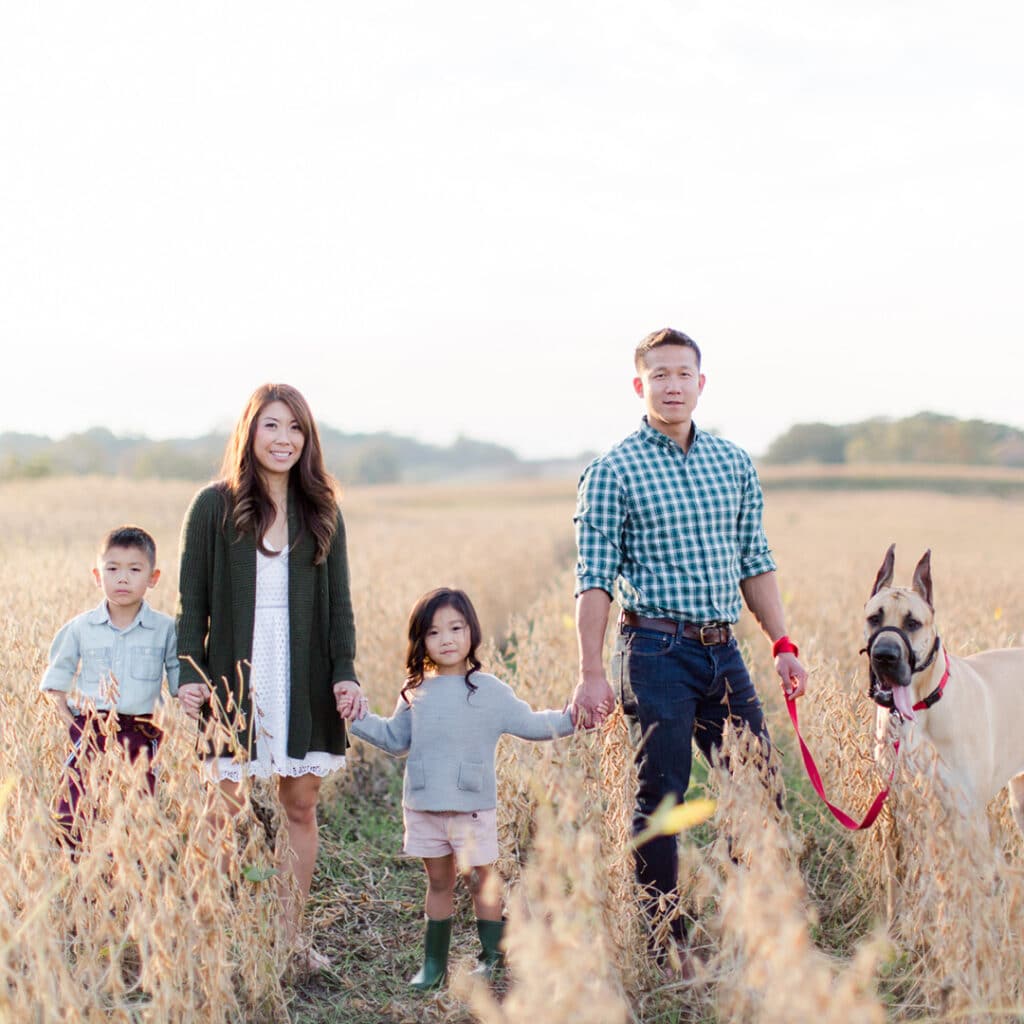 3. Location, location, location.
One of the best things about fall is all the beautiful scenery. Take advantage of that by finding a location with some nice fall foliage for your photoshoot. A park or nature preserve is usually a good bet, but even your own backyard can be lovely this time of year if you have some good trees or bushes. Just make sure wherever you choose has good lighting and isn't too crowded.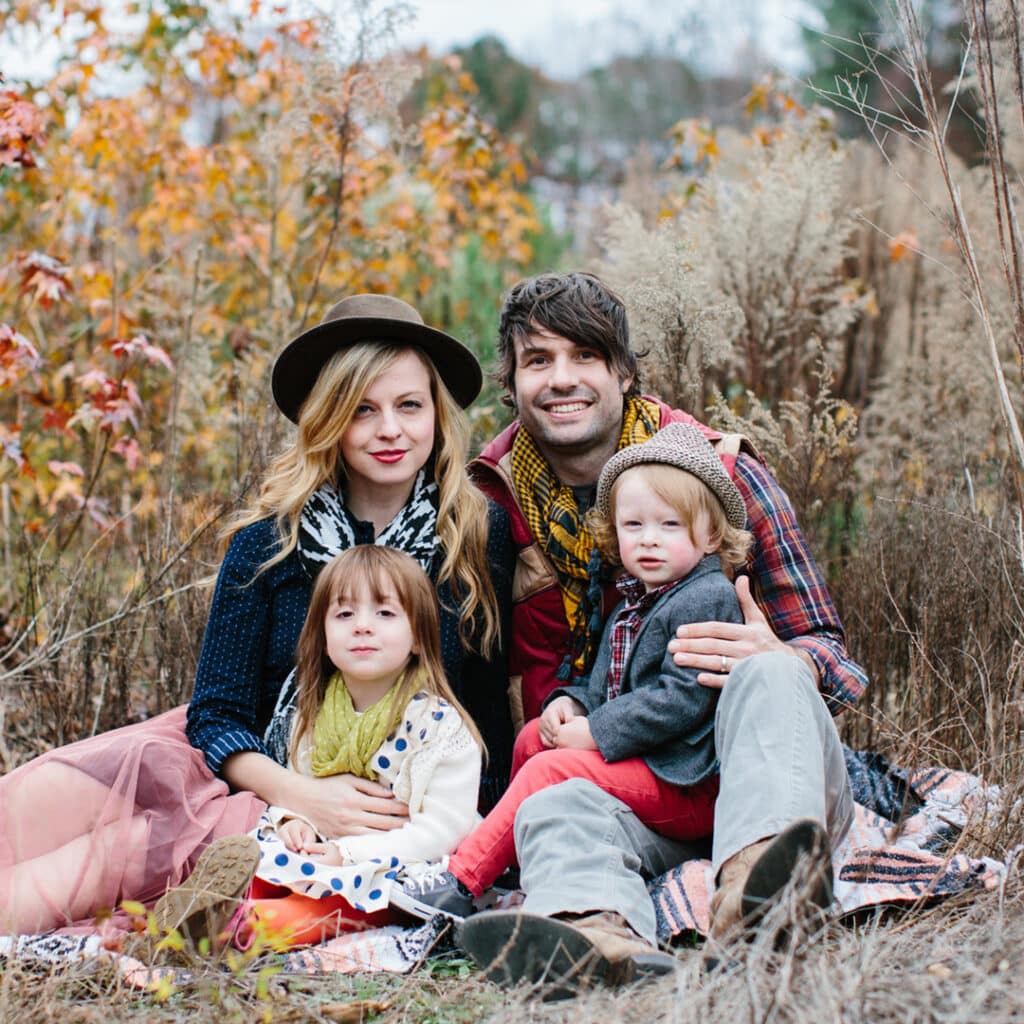 4. Dress for success (and comfort).
Once you've chosen your location and figured out what kind of photo you want to take, it's time to start thinking about what everyone will wear. Coordinating outfits always look nice in photos, but beware of matching outfits that are too "matchy-matchy." Go for complementary colors instead. And since it will likely be chilly outside, make sure everyone wears something warm enough to keep them comfortable during the photoshoot!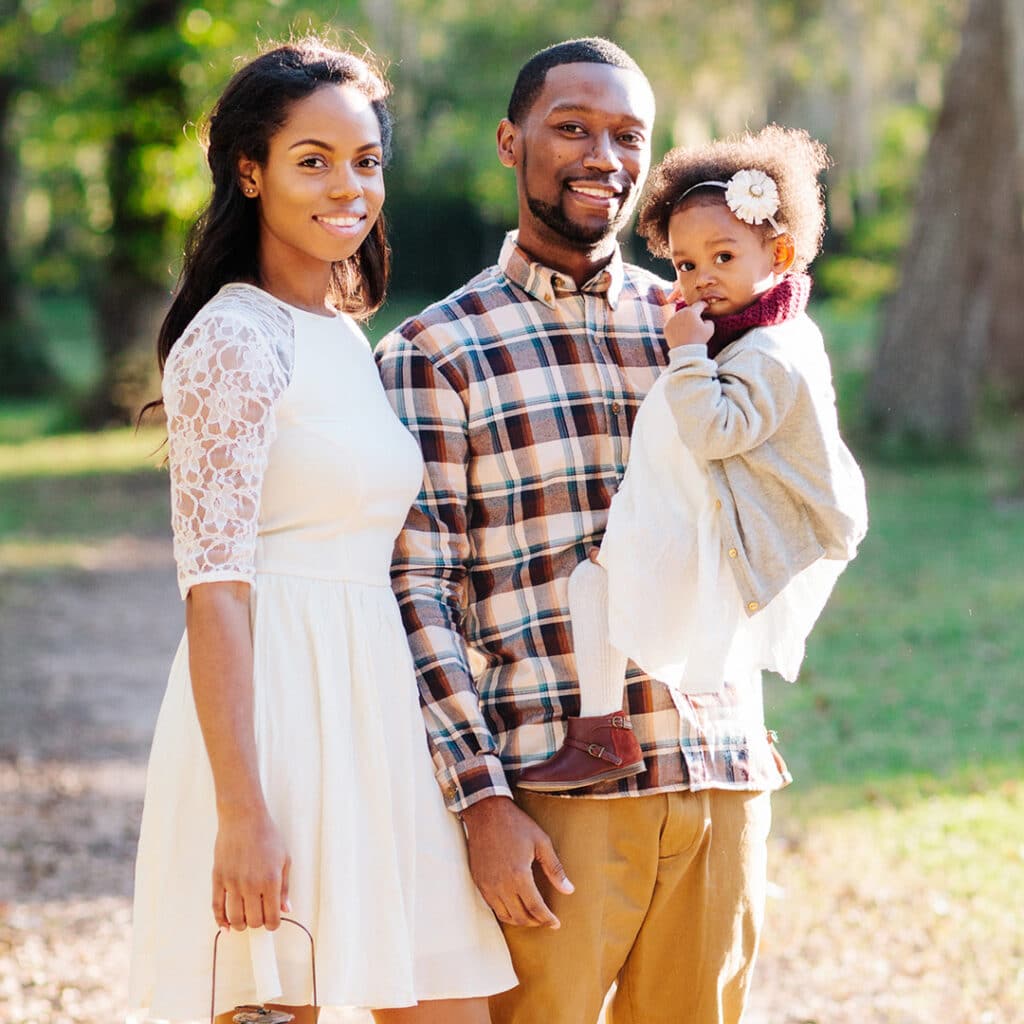 5. Let loose and have fun!
Remember, the point of taking a Christmas card photo is to capture your family's personality (not to mention some great memories). So relax, let loose, and have fun with it!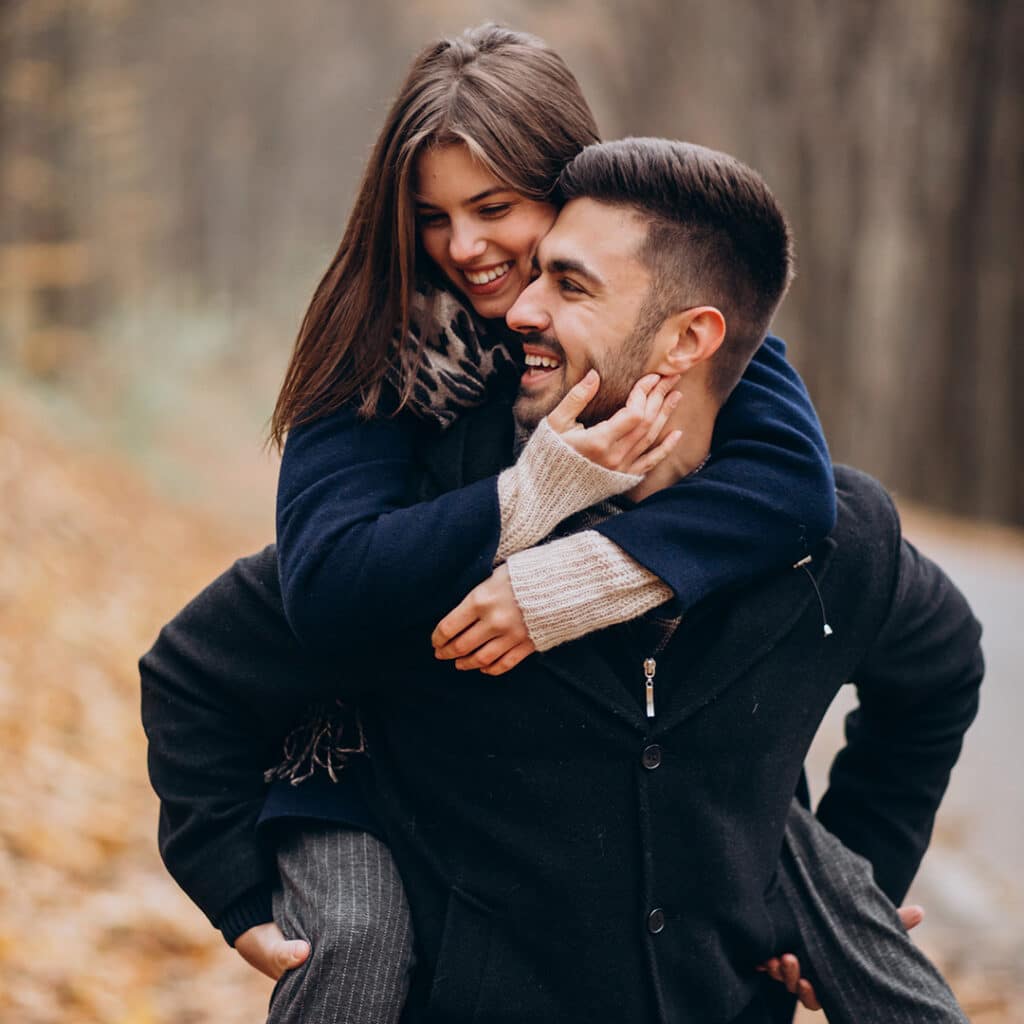 Now that you know how to take great Christmas card photos this fall, all that's left to do is put these tips into action and then get a headstart on your holiday shopping with our many photo gift ideas and options on the blog.
Here are some of our bestselling Christmas card designs
Home For Christmas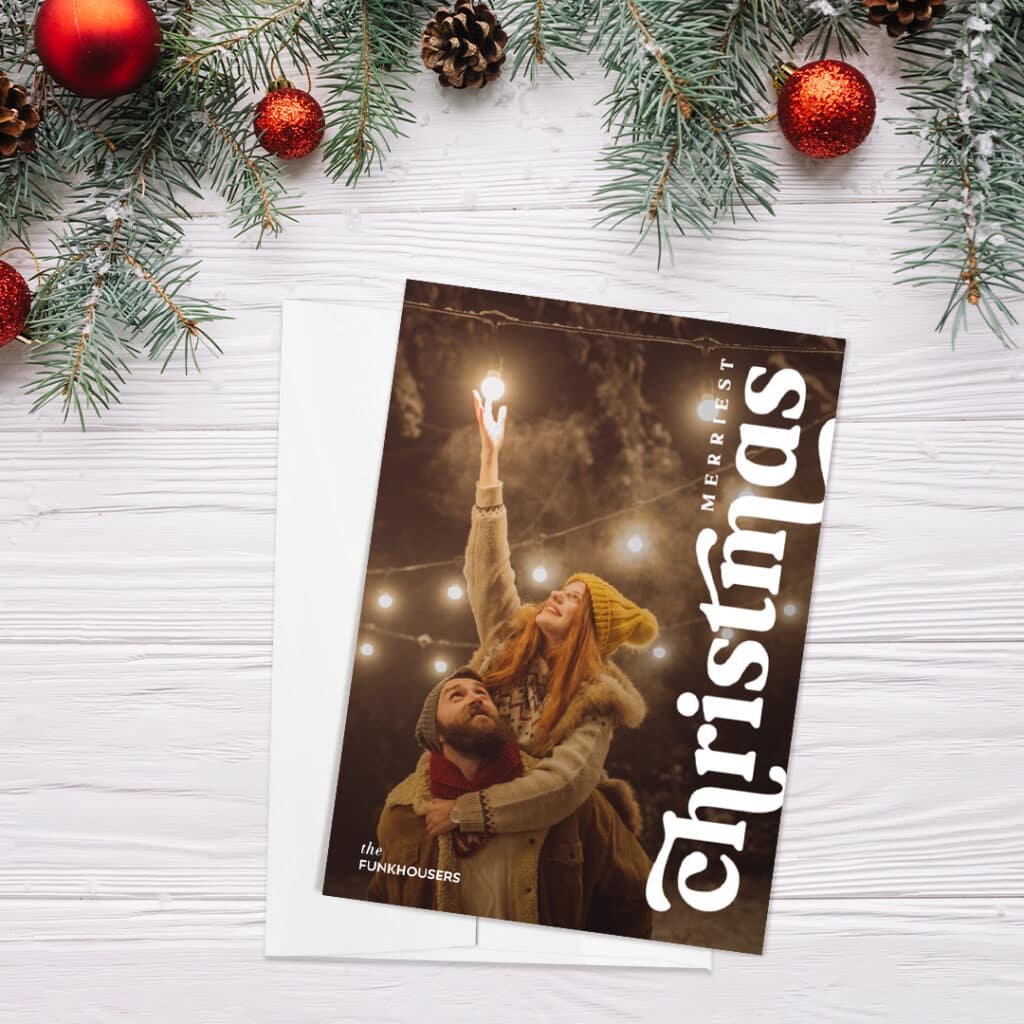 Shining Modern Christmas Snowflake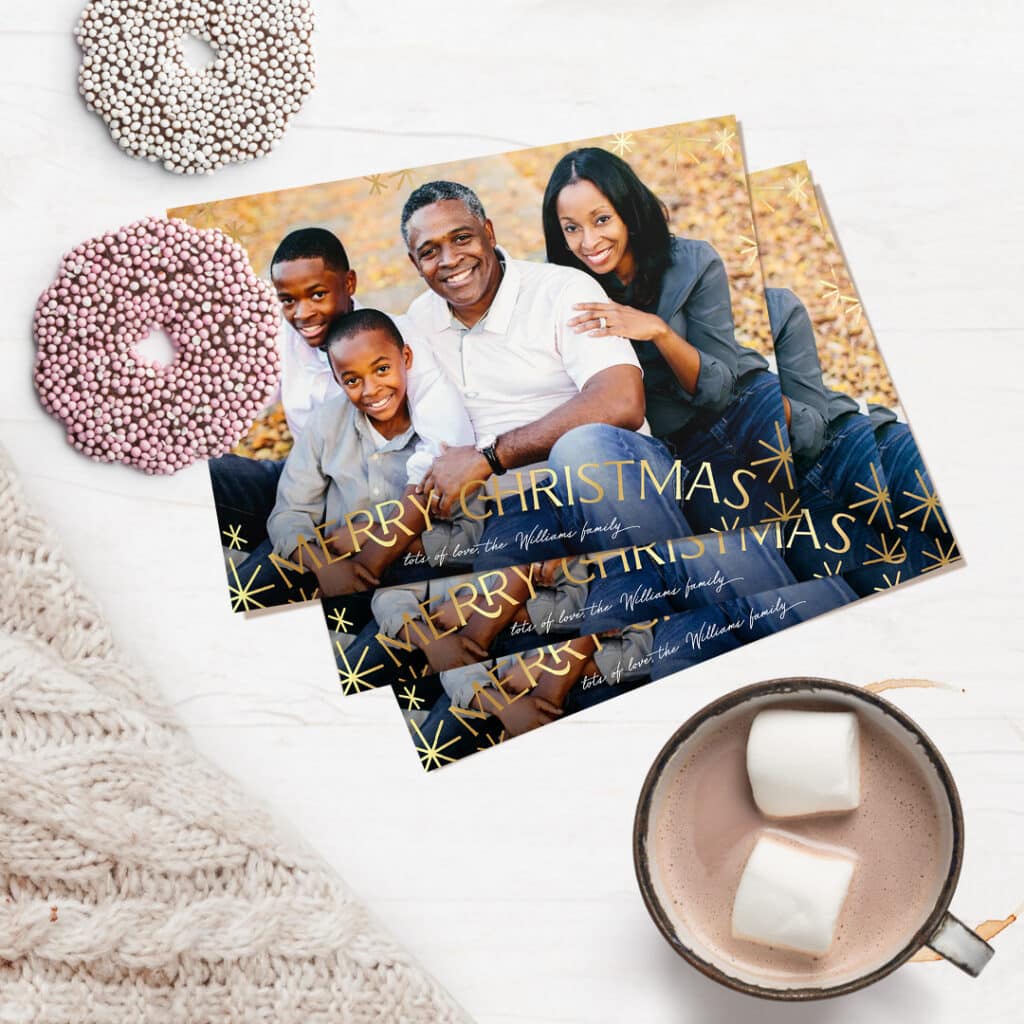 Merry and Bright Florals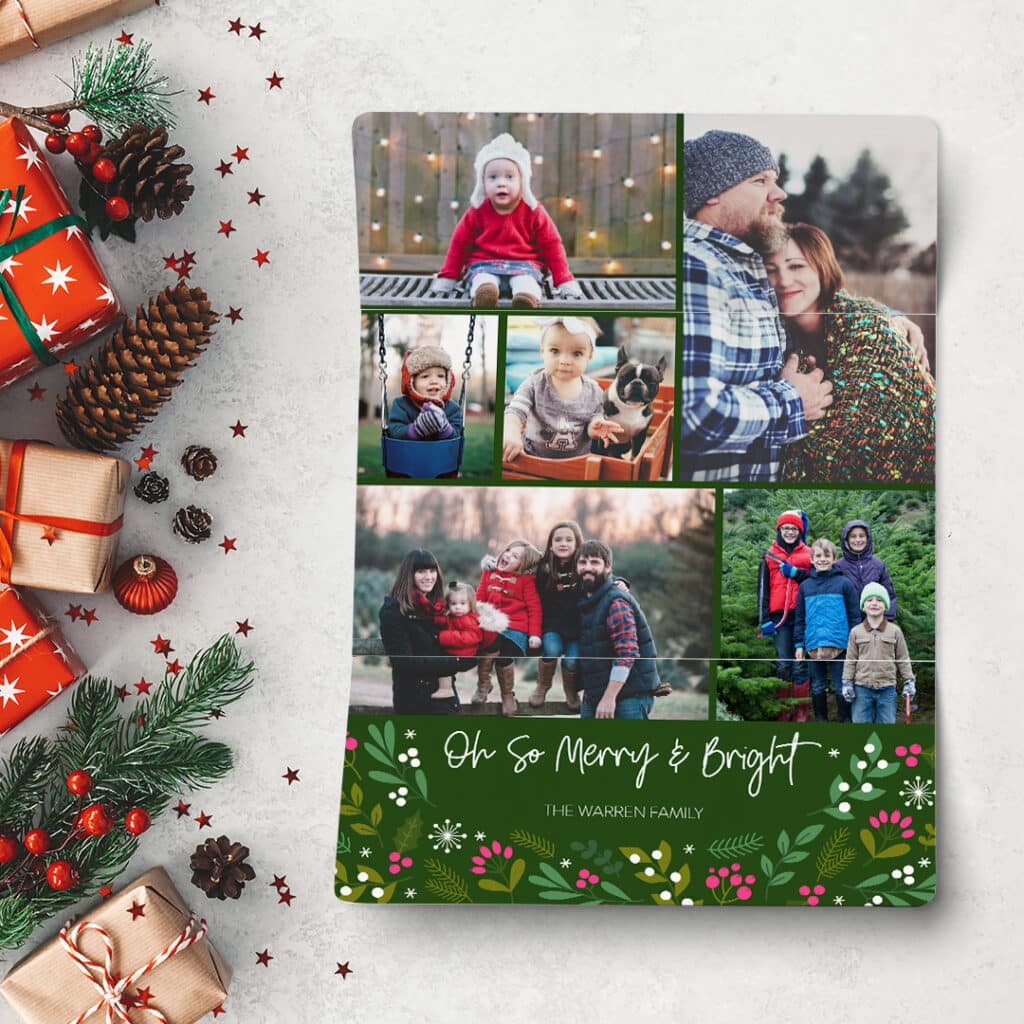 Holiday Tree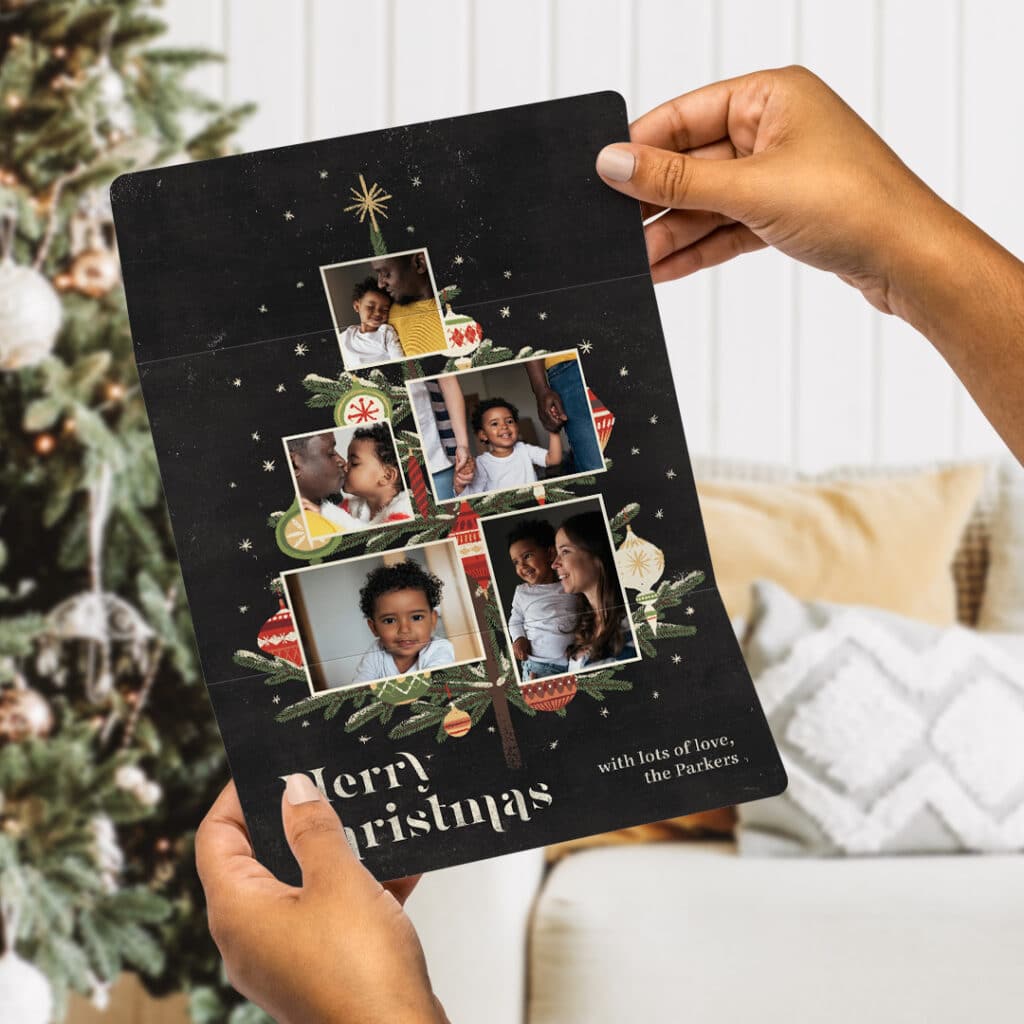 Up On Top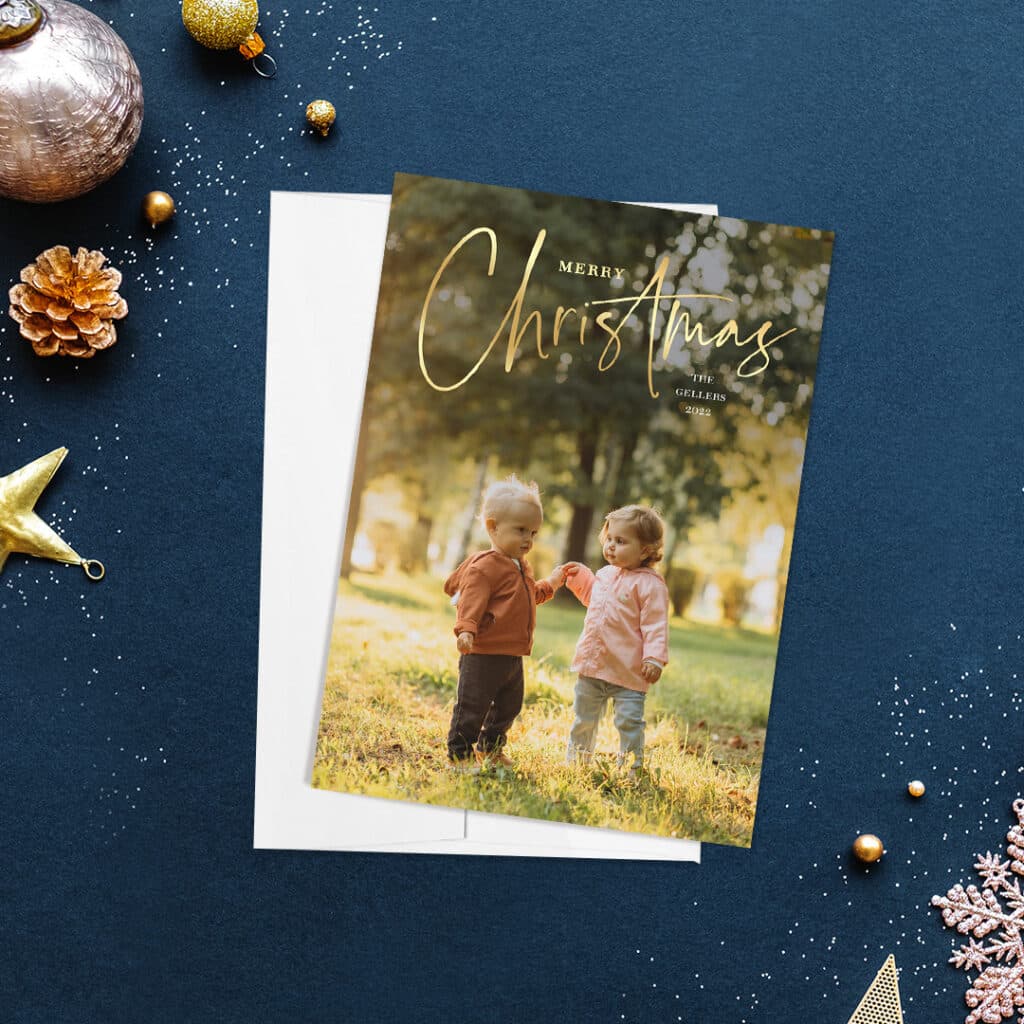 Merry Berries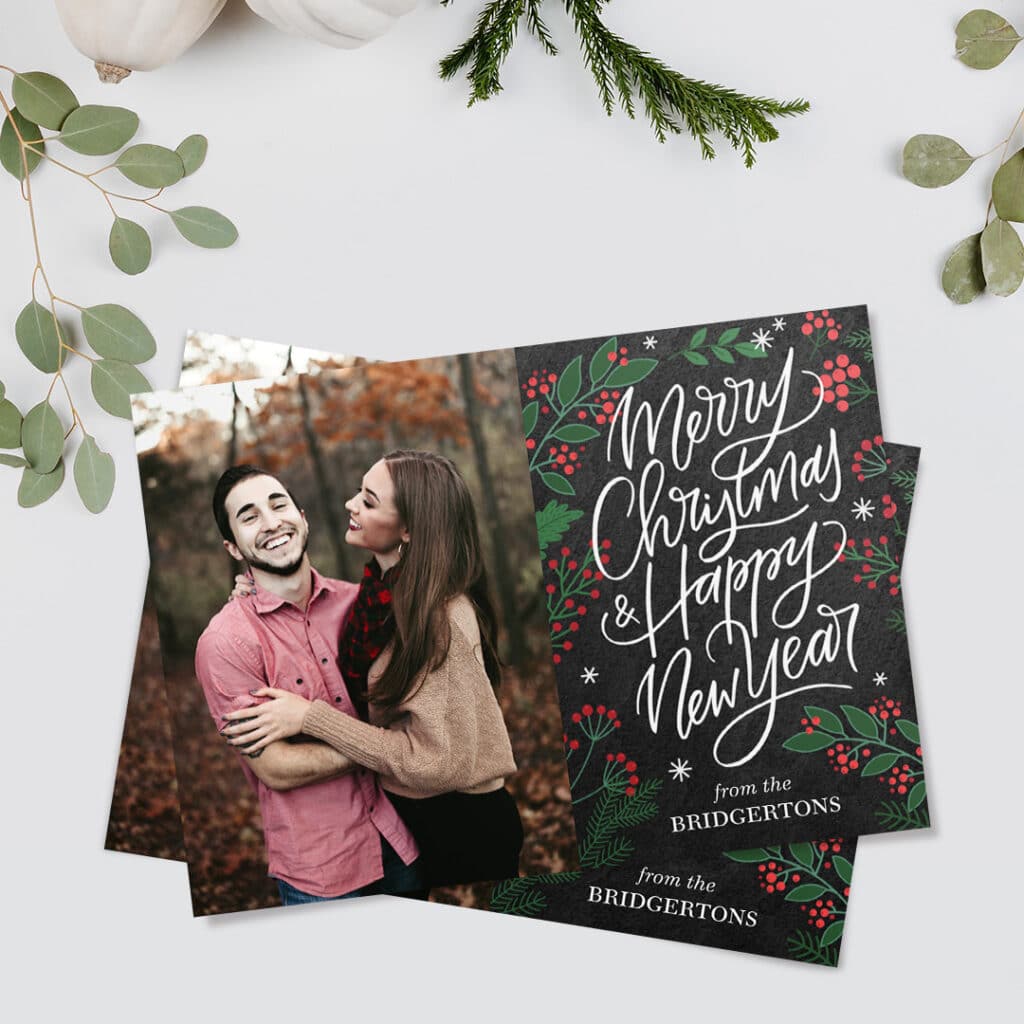 You also have the option to create 'card inserts' using 4×6 collage print layouts and embellishments or text if you don't want to send a photo greeting card but still want to send a festive family photo to loved ones.
Which photo tips will you be using?
We love seeing what you come up with! Please tag us @SnapfishUS and #snapfish on Facebook, Instagram & Pinterest. Check out the Snapfish site for even more custom gift ideas.