The end of summer brings the beginning of back-to-school schedules and new routines. But just because winter is coming doesn't mean you can't have sunshine all around you. Check out how our favorite bloggers are keeping summer alive all year round with these great ideas.
Totes!
Nothing makes running errands more helpful than a sturdy Canvas Tote Bag. The M.A. Times customized the most adorable canvas tote bag to remember her summer, blogging,
"I immediately loved these canvas totes. I knew they would be perfect for trips to the farmers market & picnics…That way, even when we're just going to the grocery store, we're reminded of our summer fun long after it's over."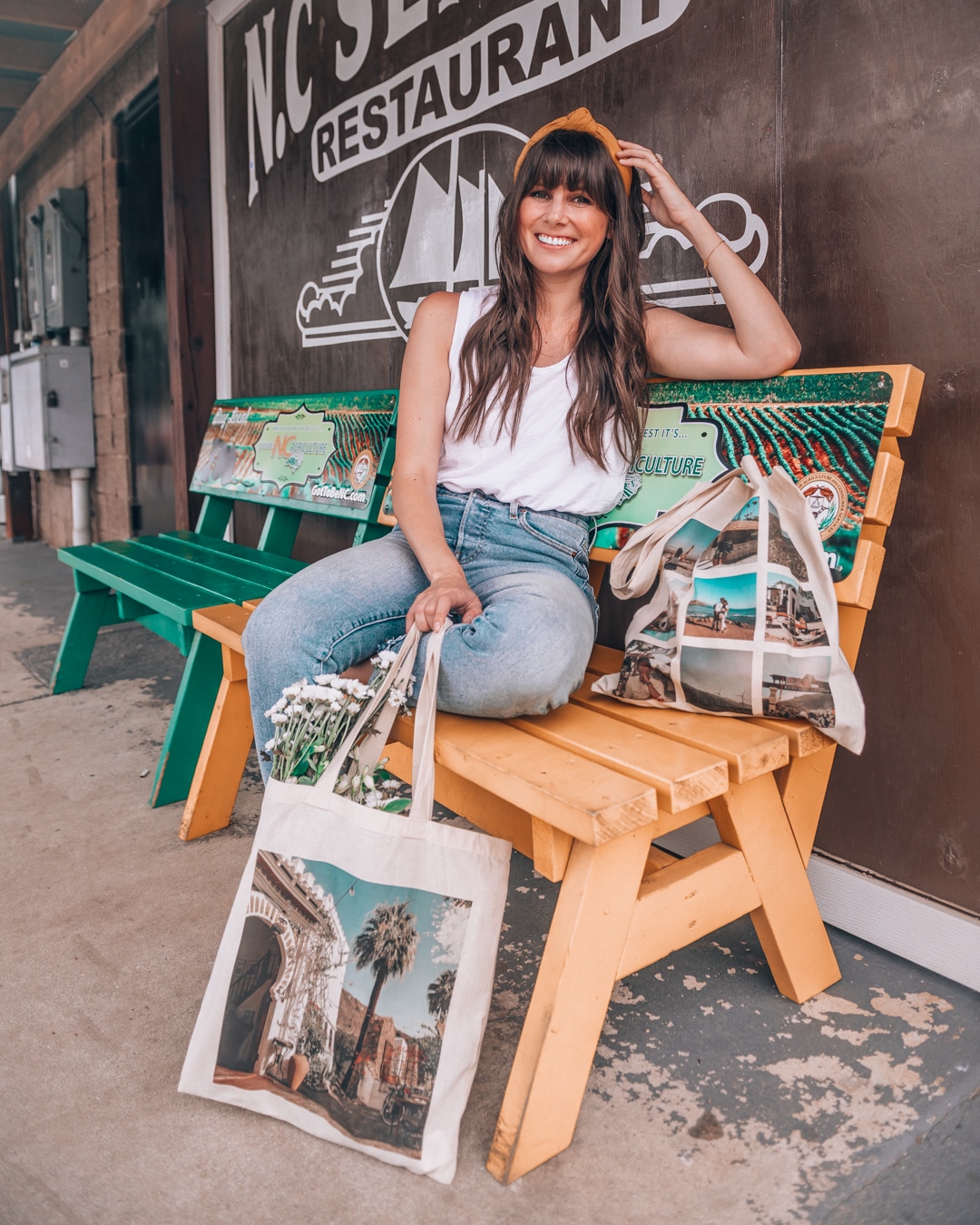 Take Note
Whether you're at work or play, bring sunshine into your space with personalized notebooks. We love how The Mummy and Monkeys created a personalized notebook with her favorite summer memories of exploring the island of Ischia. She writes,
"I look at the notebook and instantly feel like I'm back there, sipping an Aperol Spritz, watching the sunset. It's the perfect capture of a memory of what travelling is all about for me."
Free Your Photos
That magnificent sunset, catching fireflies at dusk, reuniting with family at a BBQ – those summer memories don't' belong on your phone. Free them and use the Snapfish app for 100 free 4×6 prints per month.
A Baby on Board took note and wrote,
"Like, I imagine, most people, I have a phone memory that's full of thousands of photos, but as I'm so bad at actually taking the next step to do anything about it, that's where they stay. Sound at all familiar…?! So I thought it would be great to use Snapfish to print out our summer memories to have around the house to look at, instead of squirreling them all away on my phone."
Be Grateful
Send thanks highlighting your most loved summer memories. Being Brickner showcased her adorable kiddos in customized thank you cards that were sent after a birthday party.
"We ordered the cards right after the girls' party and had them within a few days, and the quality is always so, so good!"
Are you ready to keep summer alive and start creating?
Use code TBD for TBD off and get started now!
Check out our Snapfish Deals page for the latest offers and get started now!
We love seeing what you come up with! Please tag us @SnapfishUS and #snapfish on Facebook, Instagram & Pinterest. Check out the Snapfish site for even more custom gift ideas.