Pumpkin spice season is officially here and that means cooler weather and back-to-school routines. But if you're still pining for the long, warm days of summer, don't fret! We've rounded up the best of the best from our favorite bloggers to give you inspiration on how to hold on to your best summer memories.
Brighten Up Your Mornings
Get a summertime boost when heading to the fridge to make your morning breakfast. We love how Going on an Adventure created whimsical magnets showcasing her kiddo frolicking in the sun.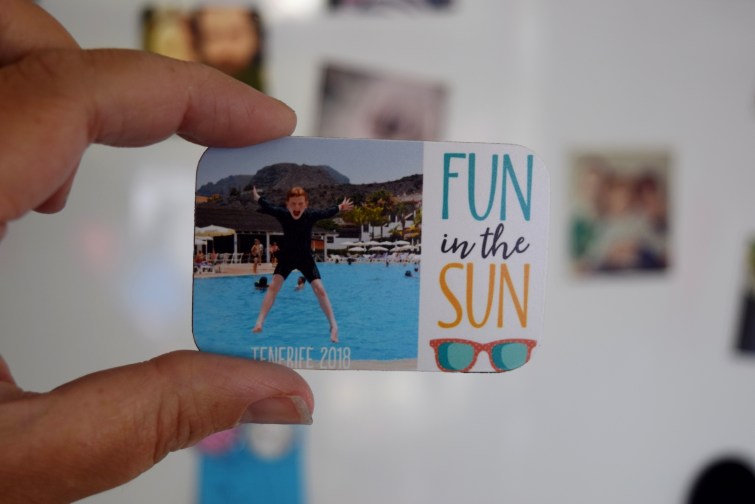 Enjoy your morning cup of coffee or tea in a mug that will keep you warm inside when it's cold outside. Little Tree keeps her summer memories close with this adorable coffee mug she created in the Snapfish app.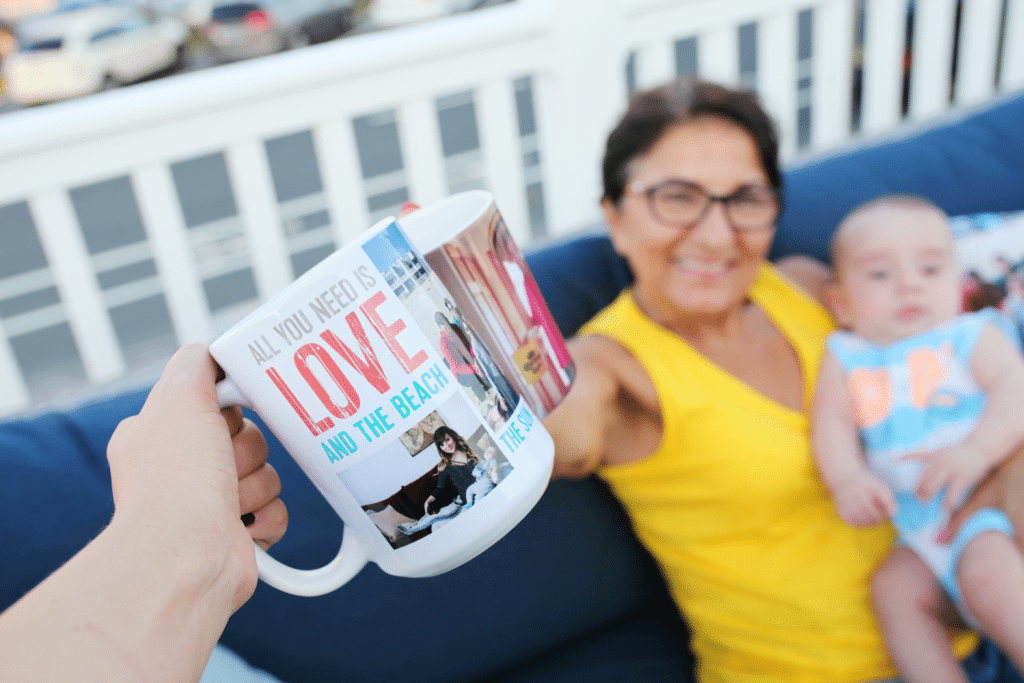 Create Art
Yes, you! You can easily create beautiful art for your home with pictures you've taken from your phone. Inspirations and Celebrations created this Instagram inspired collage canvas that is picture-perfect.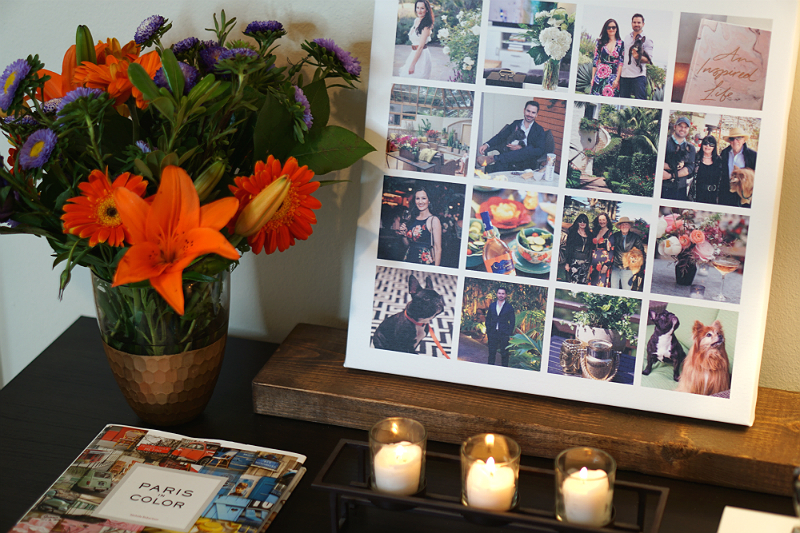 Metal panels add a contemporary feel to your home and amp up any décor. Going on an Adventure created a beautiful metal panel photo showcasing a memorable beach day from a recent trip to France.
"I had one of my favourite photos from France (and in fact possibly ever) printed on a 1.5mm thick aluminium coated panel – what I love most about this is that the rust resilient material makes it perfect for any room in the home – including the bathroom!"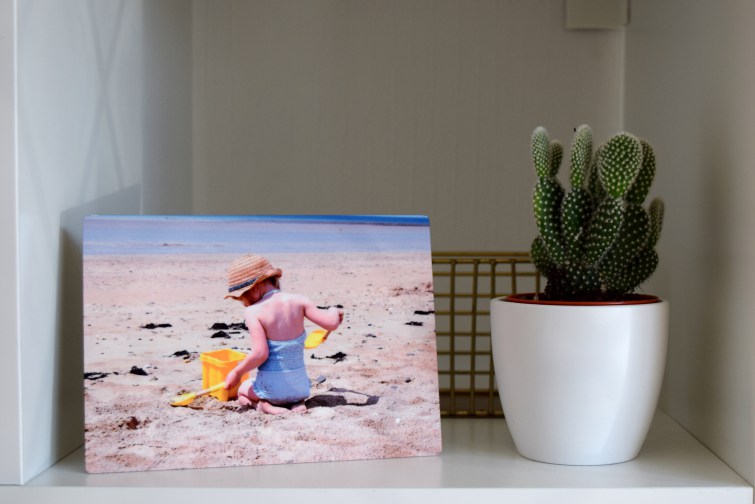 Create Cozy
When you're ready to binge watch your favorite TV show, get comfy with a customized pillow that will remind you of summer days. Little Tree created a throw pillow for her couch that's customized with pics of her adorable family.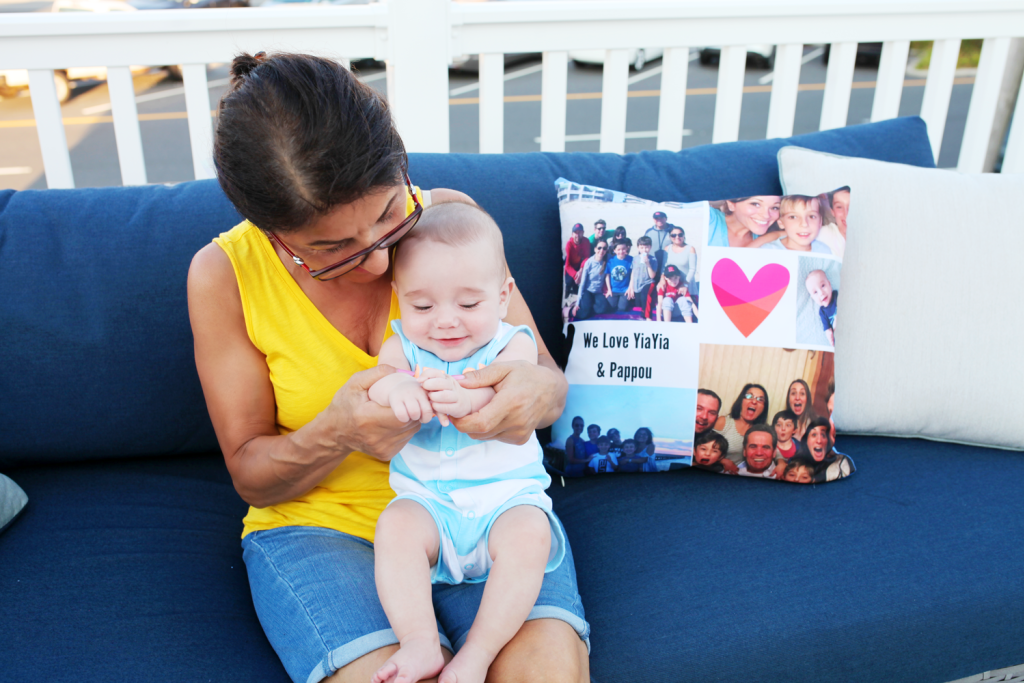 Now that beach days are behind us, you can still wrap yourself up in summer memories with a customized beach towel, perfect to use for the bath. The Piloting Life customized the coziest beach towels for her boys to always remember the fun they had over the summer.
"I found the perfect gift to give the boys so they could always remember all of our summer fun! This towel was so easy to make. I just imported the photos I wanted to use straight from my phone, arranged them where they fit best on the towel, and then hit order!"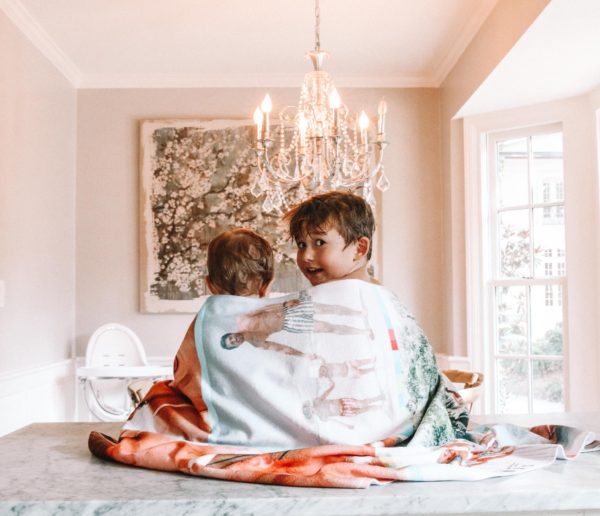 Are you ready to keep summer alive and start creating?
Make sure to share with us your amazing creations
We love seeing what you come up with! Please tag us @SnapfishUS and #snapfish on Facebook, Instagram & Pinterest. Check out the Snapfish site for even more custom gift ideas.
Check out our Snapfish Deals page for the latest offers and get started now!