Mundane coffee mugs are so yesterday. Put some pep in your morning routine with personalized coffee mugs that show the world who's boss.
1. Pet Coffee Mug
Get your java on with an ode to your favorite floppy-eared friend. Our furry Instagram fan @WoodytheBassetHound choose this collage mug under Layouts in the project space.
2. Punny Coffee Mugs
Crack a smile in the morning with puns for every personality by adding text that playfully hints at your caffeine addiction. We love these "kit-tea time" and "matcha made in heaven" puns. Make your mugs multi-functional and use 'em to store colorful pens and supplies!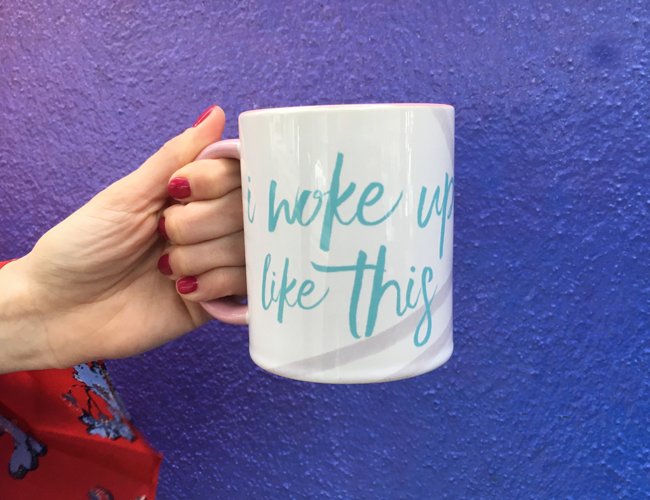 3. "I Woke Up Like This" Coffee Mug
The beginning of the week is no match for you and your partner-in-crime, caffeine. Show off your flawless self (a la Beyoncé) with this sassy embellishment you can find under Basics > Phrases.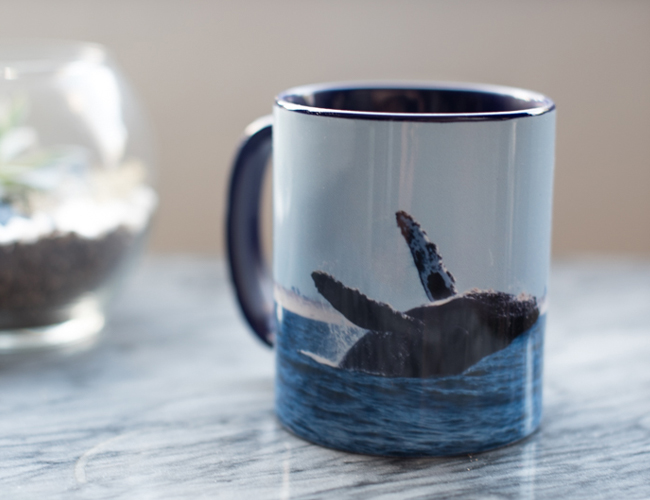 4. A Whale of a Coffee Mug
Show off your keen photography skills with a full-photo layout of a beautiful landscape or awe-inspiring wildlife sightings! We're very impressed with W-T-Fab's close-up snap.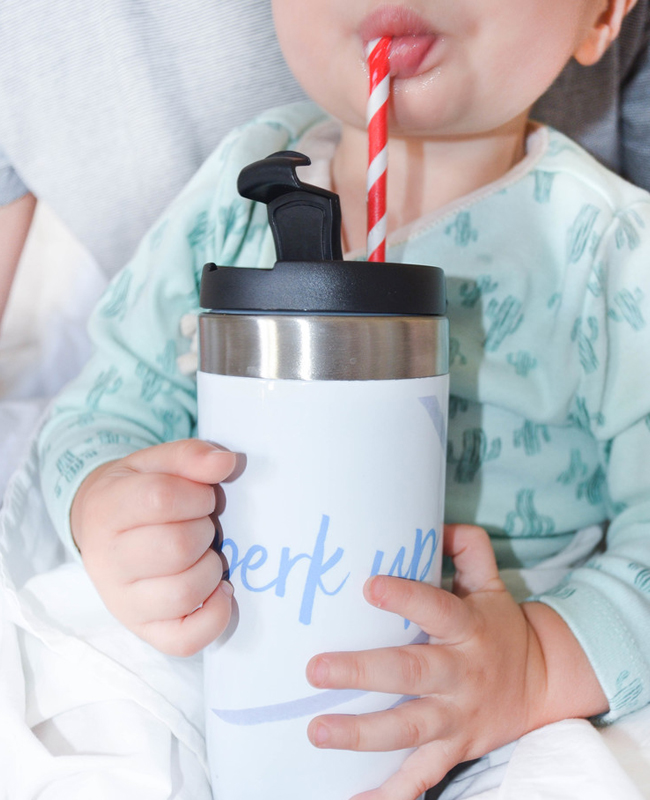 5. "Perk Up" Travel Coffee Mug
Hit the road and ditch the mess with a travel-friendly coffee mug. Find this "Perk Up" embellishment under Basics > Phrases. Via Momma Society
6. Dad Coffee Mug
All Things Mama filled this coffee mug with photos of her children as a present for her husband!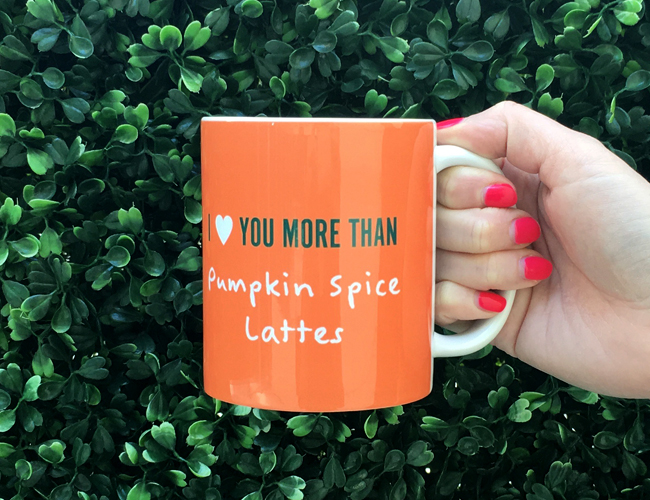 7. "Love You More than Pumpkin Spice Lattes" Mug
Customize your coffee mugs for whatever hot beverage floats your boat. We're super excited for fall because pumpkin spice everything is back in season!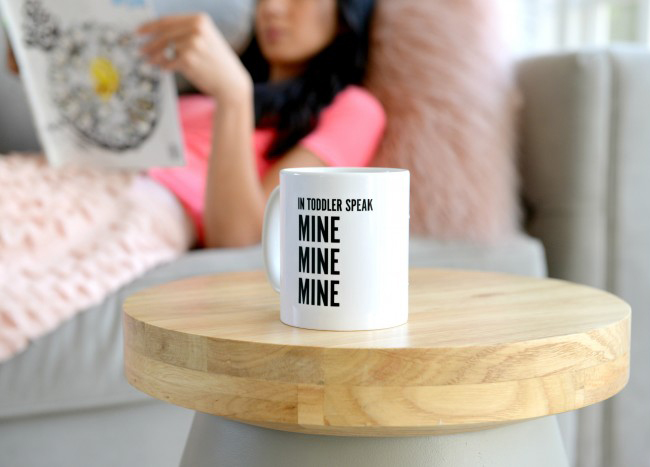 8. "Mine, mine, mine" Coffee Mug
There are three things we need before we can even deal: coffee, coffee, and more coffee. Make sure no one else grabs your cup of joe by adding a funny phrase to your mug with the text tool. Via Hello Splendid
9. "You're So Hot Cocoa" Coffee Mug
Stock up on cute coffee, hot chocolate, and tea mugs before the winter weather hits. We used two different fonts and a wreath embellishment you can find under Embellishments > Wedding.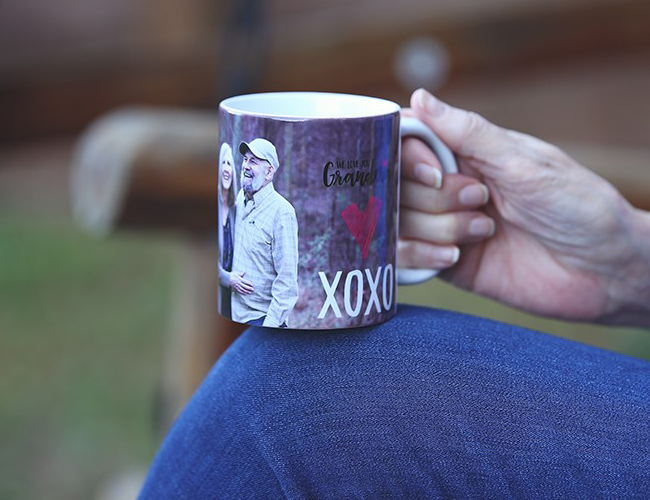 10. "We Love Grandma" Coffee Mug
Shower your grandparents with custom coffee mugs that remind them you're their favorite grandchild. Via Marvelous Mommy
Ready to make your own? Shop all coffee mugs!
We love seeing what you come up with! Please tag us @SnapfishUS and #snapfish on Facebook, Instagram & Pinterest. Check out the Snapfish site for even more custom gift ideas.