We've been gaga with excitement ever since Prince Harry and Meghan Markle, Duke and Duchess of Sussex, announced their baby is due this April. So while they've been planning a nursery in their new home, Frogmore Cottage, on the Windsor Estate, we've been plotting royal-themed personalized nursery décor and new baby gifts you can bestow upon your own prince or princess.
Canvas Prints + Décor for Baby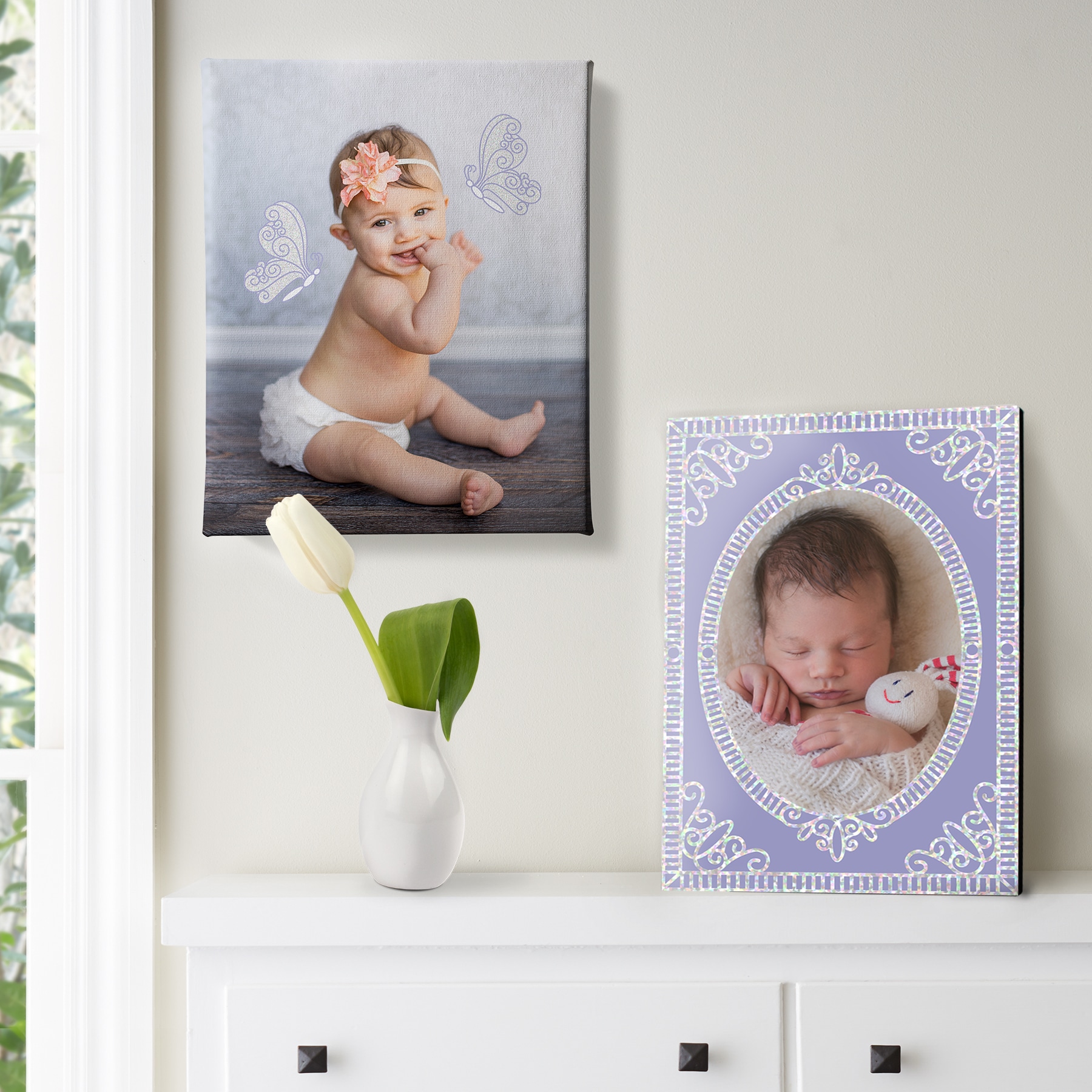 In the gifts line of succession, canvas comes first. Personalize your canvas print with baby's photo, name, birth weight, and birth day and time. Look in the embellishments section when creating your canvas and you'll find a wide array of royal-themed embellishments you can add to crown the new king or queen of your heart. We should also mention that grandparents love getting tabletop photo panels of baby, too. Shop personalized baby décor.
Pillows + Blankets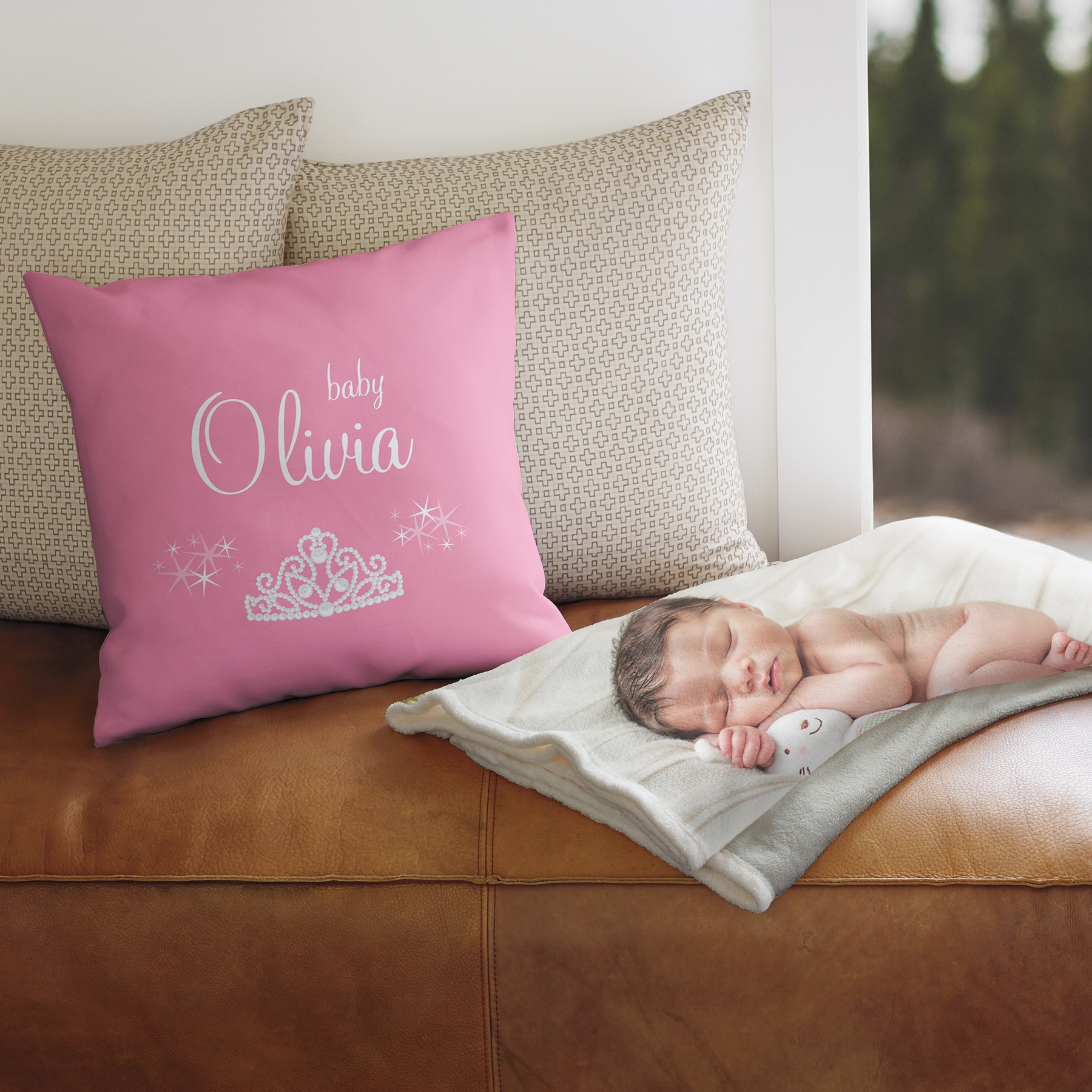 Nap-time is one of the most glorious gifts a new parent can get. To round out the fairy tale, we hereby present personalized blankets and pillows, all of which may be adorned with photos, monograms, magical unicorns, princes, and princesses.
Baby Books and Photo Albums for The Firm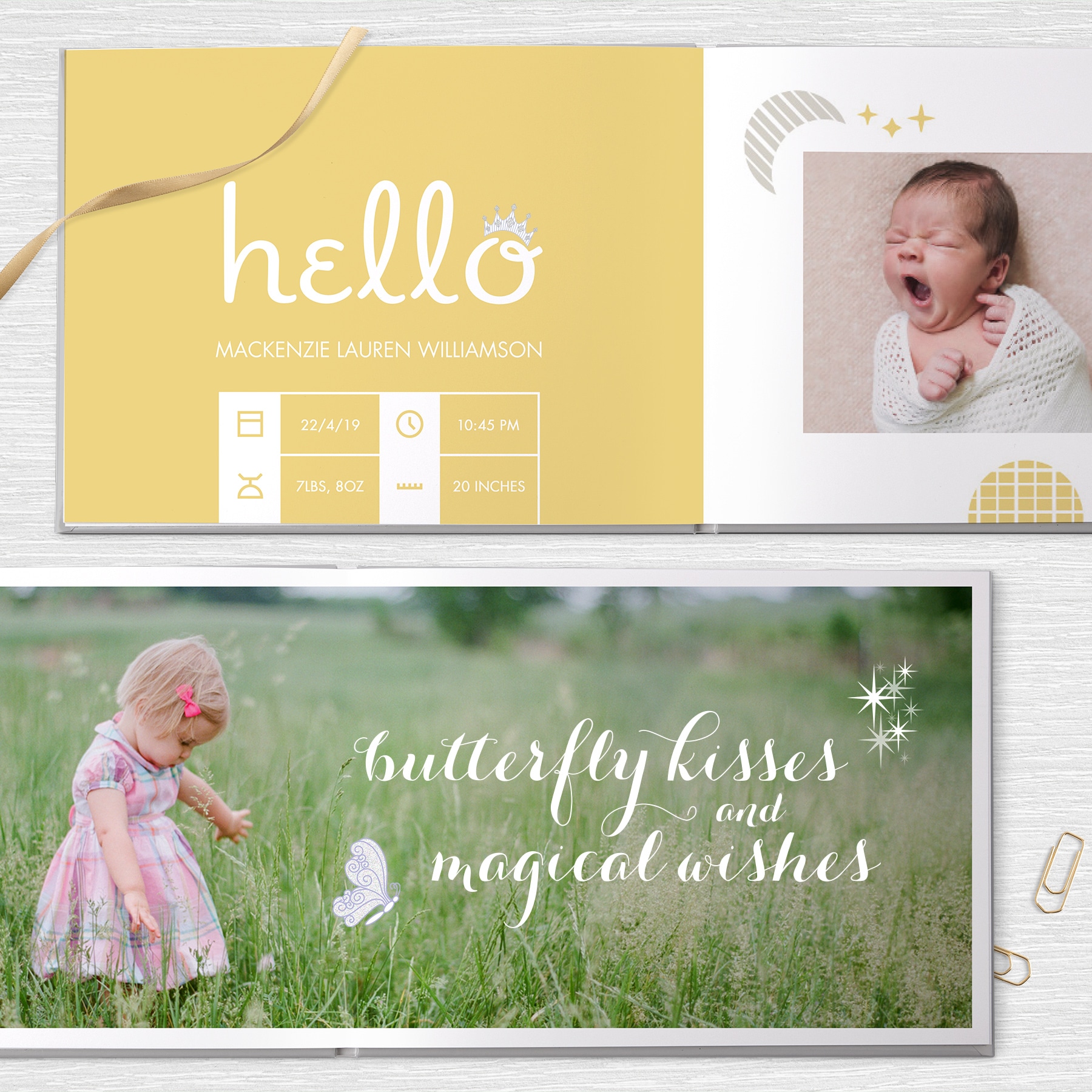 Once you welcome your new baby to The Firm, you absolutely must record every adorable month and milestone. We're pretty sure it's in the Royal Charter. Royal embellishments can be added to any baby photo book for a regal look.
Gifts for Grandma and Grandpa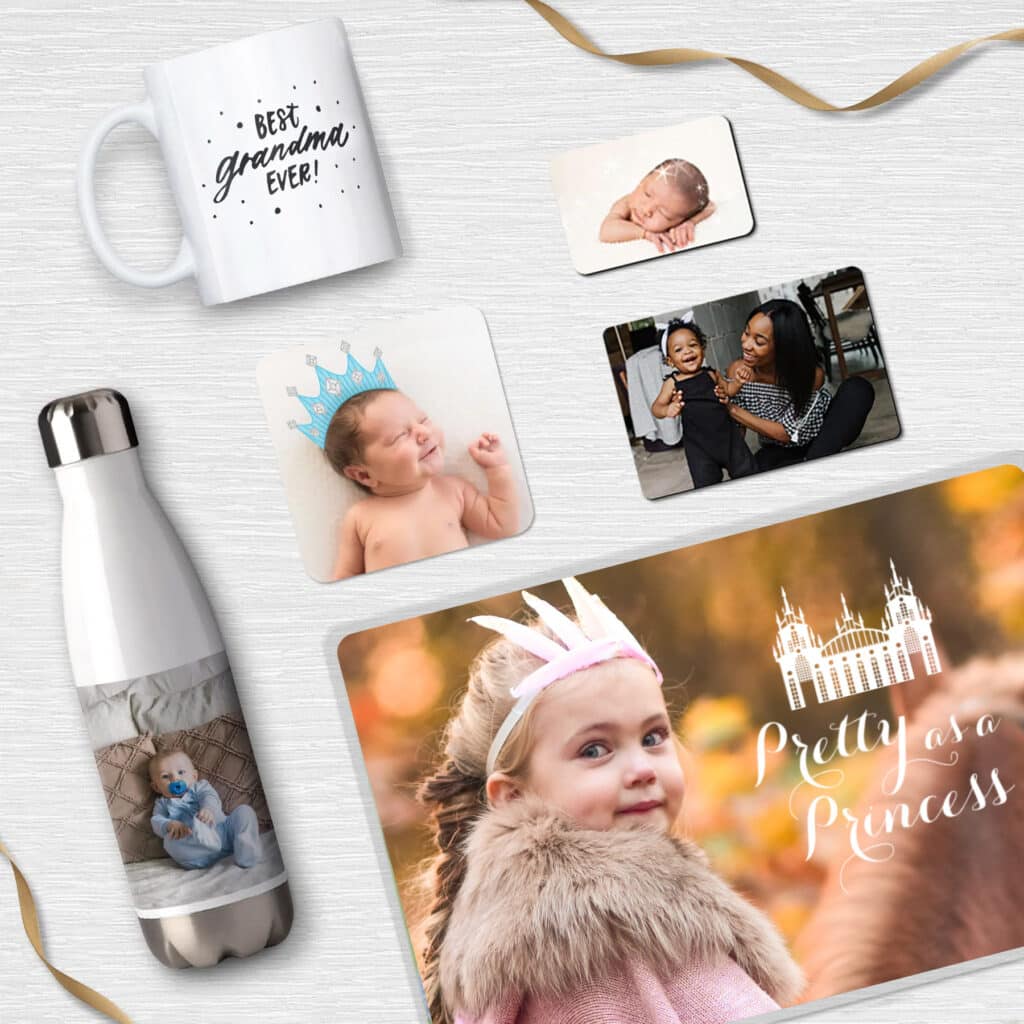 It's only proper that the Queen Grandma and Duke of Grandpa receive a bounty of gifts with baby's photo. Mugs, water bottles, travel mugs, placemats, and phone cases are a few of our favorites. Shop all baby gifts.
1200 Free Prints, Really!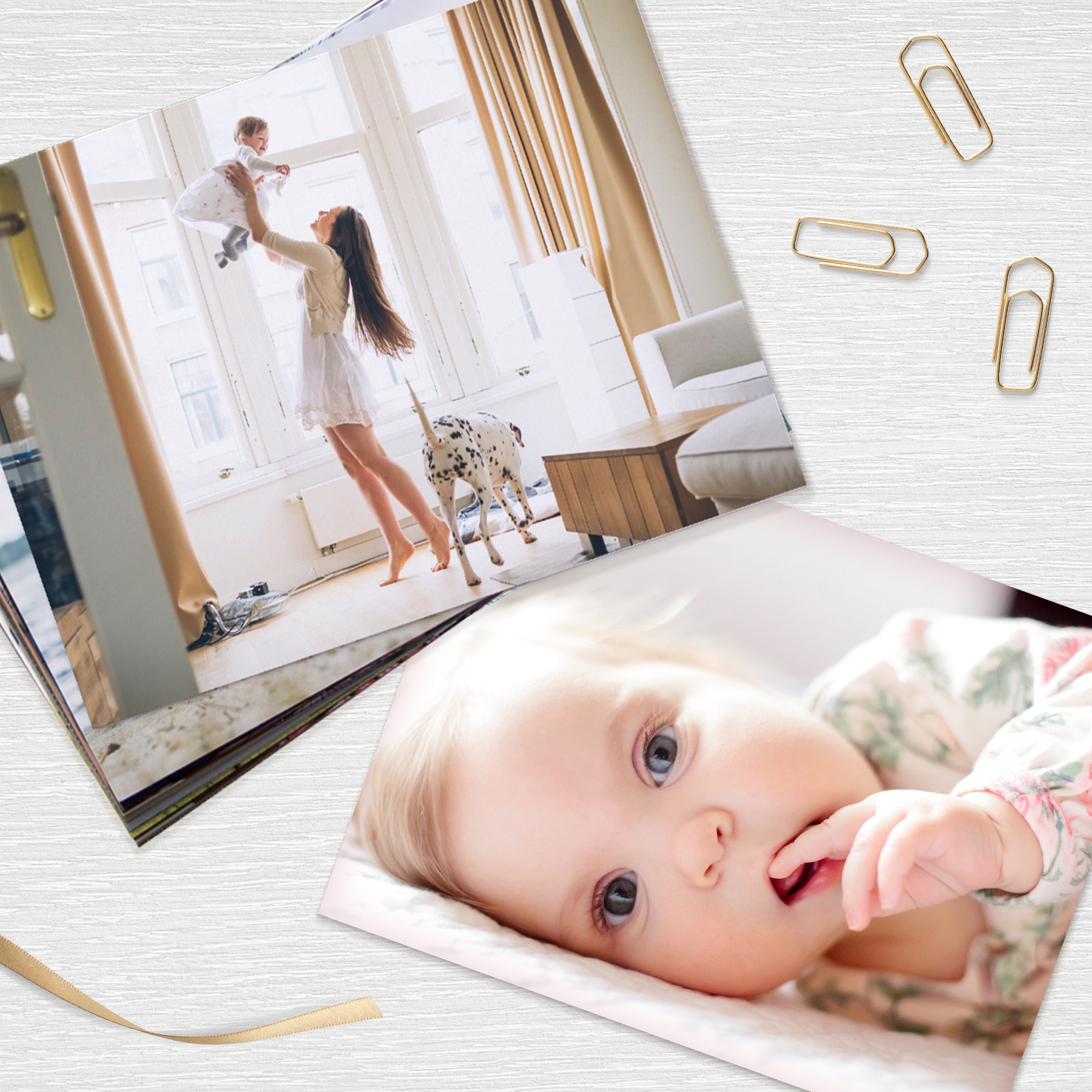 Get the Snapfish App for your phone, and we'll give you 100 standard 4×6 prints every month for the next year when you have the Snapfish App. It's a great way to share photos with family near and far. Download the Snapfish App to get your 1200 free prints.
Ready to get started? Find everything you'll need and more in our Baby suite!
We love seeing what you come up with! Please tag us @SnapfishUS and #snapfish on Facebook, Instagram & Pinterest. Check out the Snapfish site for even more custom gift ideas.