Think outside the (chocolate) box and have a go at this sweet, creative and inexpensive way to send tokens of affection using your very own photo prints.
Step 1: Take a photo of them holding a blank heart. It's best to shoot up close with them holding the bottom of the heart.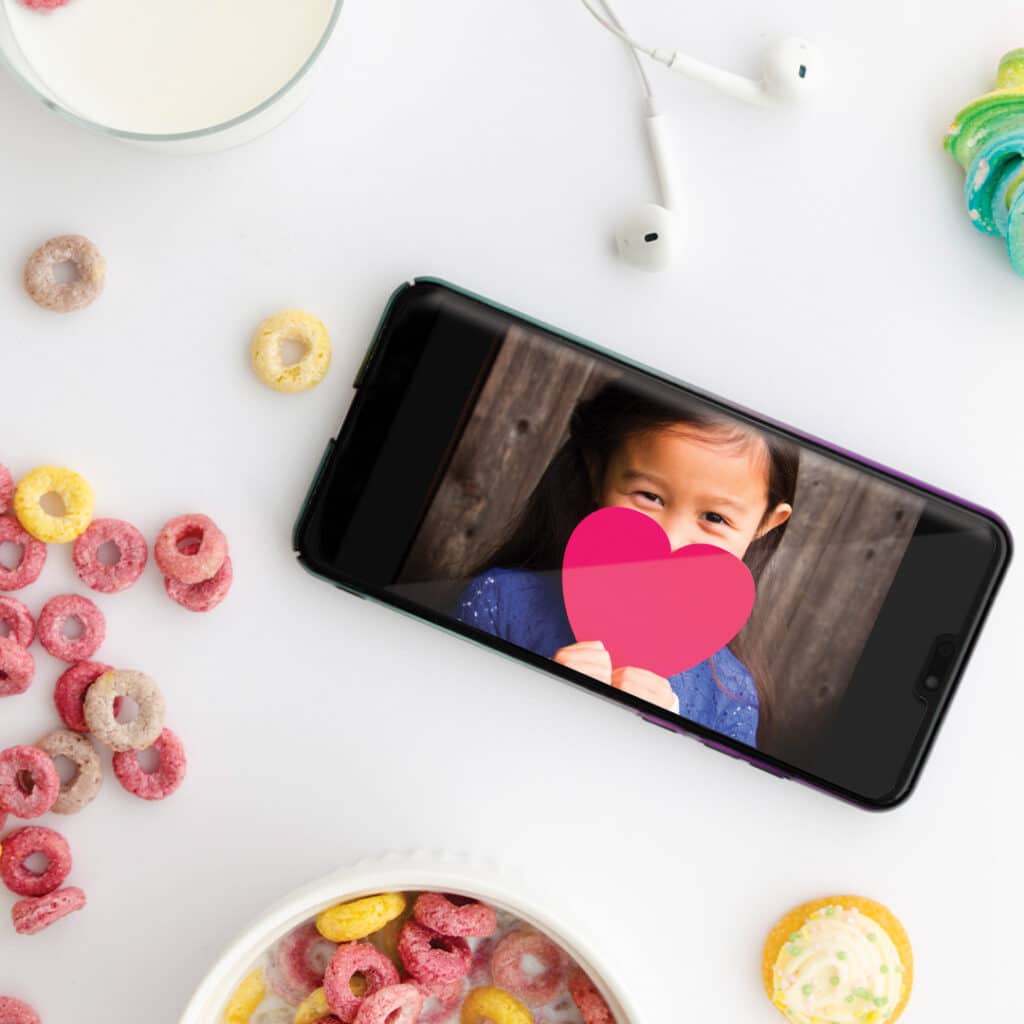 Step 2: Use an app to add some text (or you can add test using our collage prints).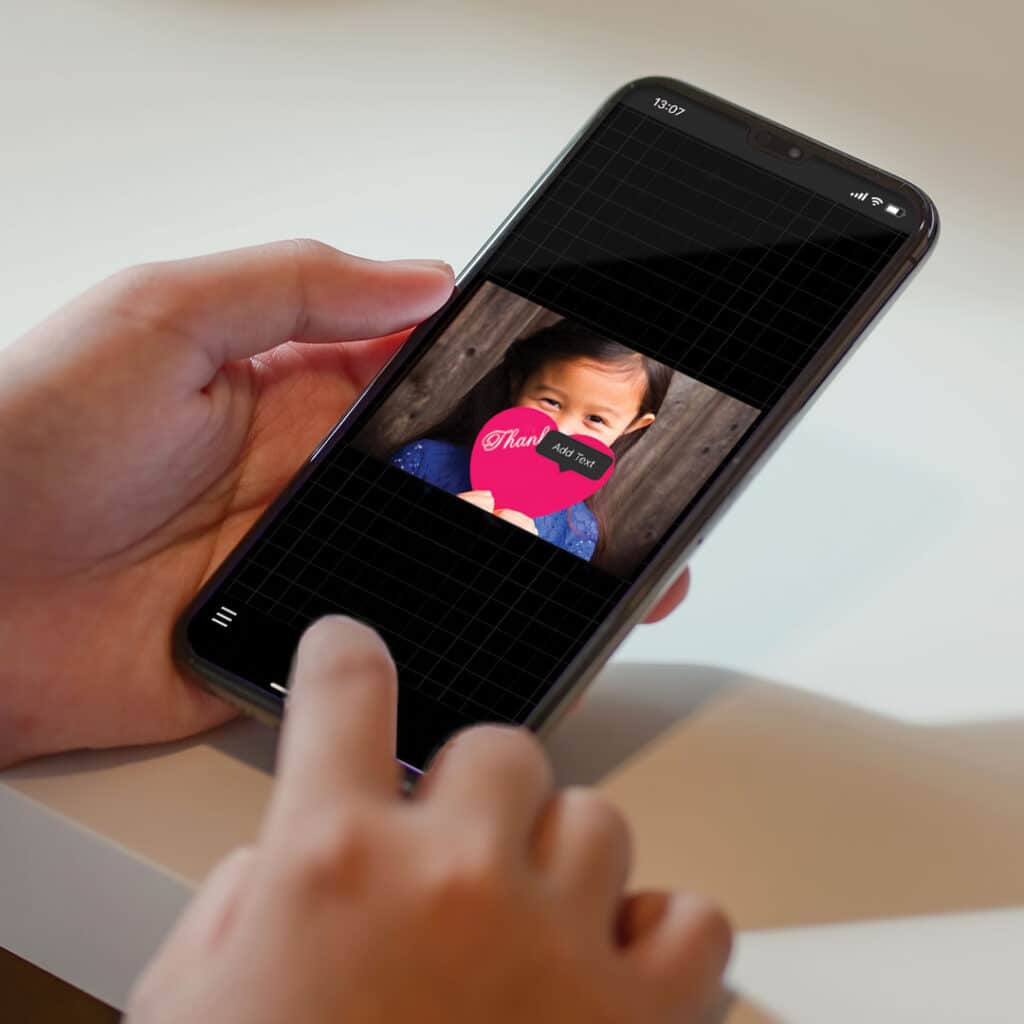 Step 3: Print the 4×6 prints. Tip: you get 100 free 4×6 prints a month with the free Snapfish photo app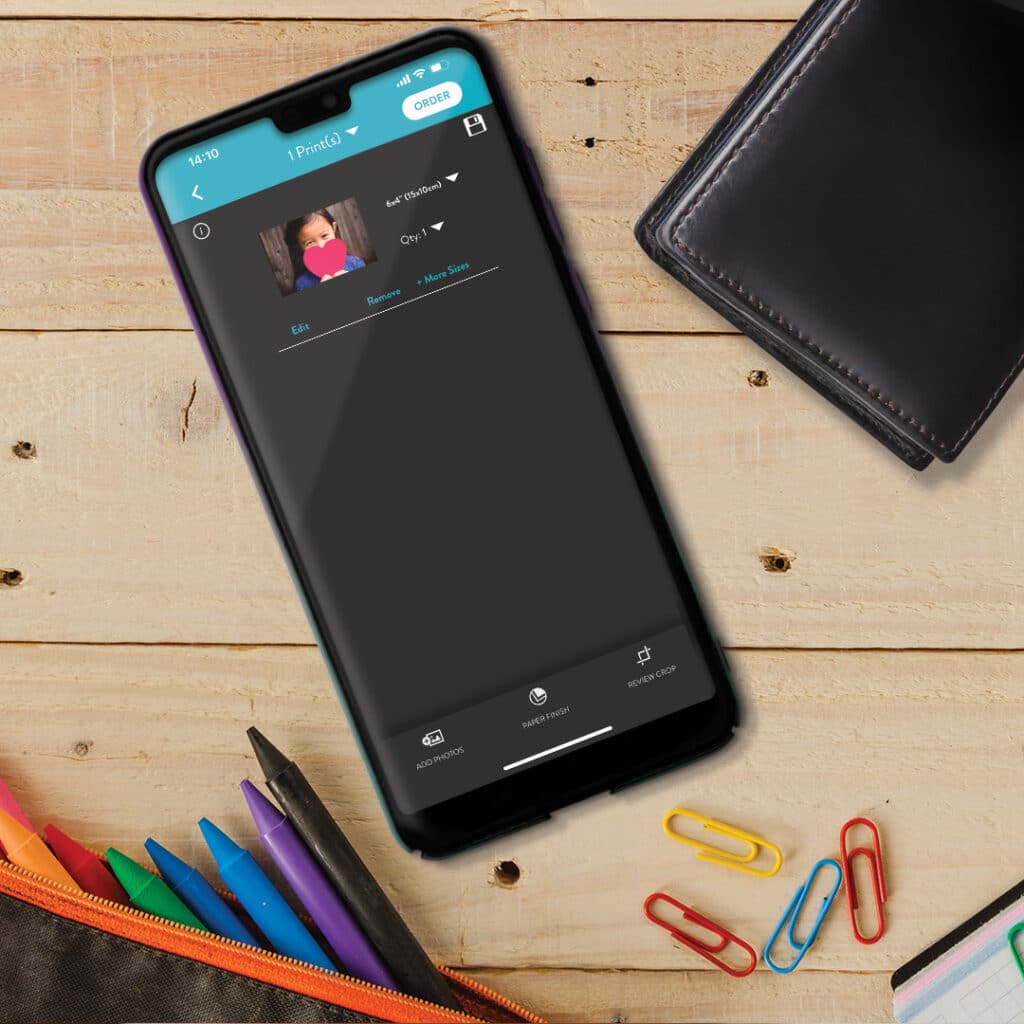 Step 4: Use a sharp blade to cut out the sides of the heart. (Adults should do this part.)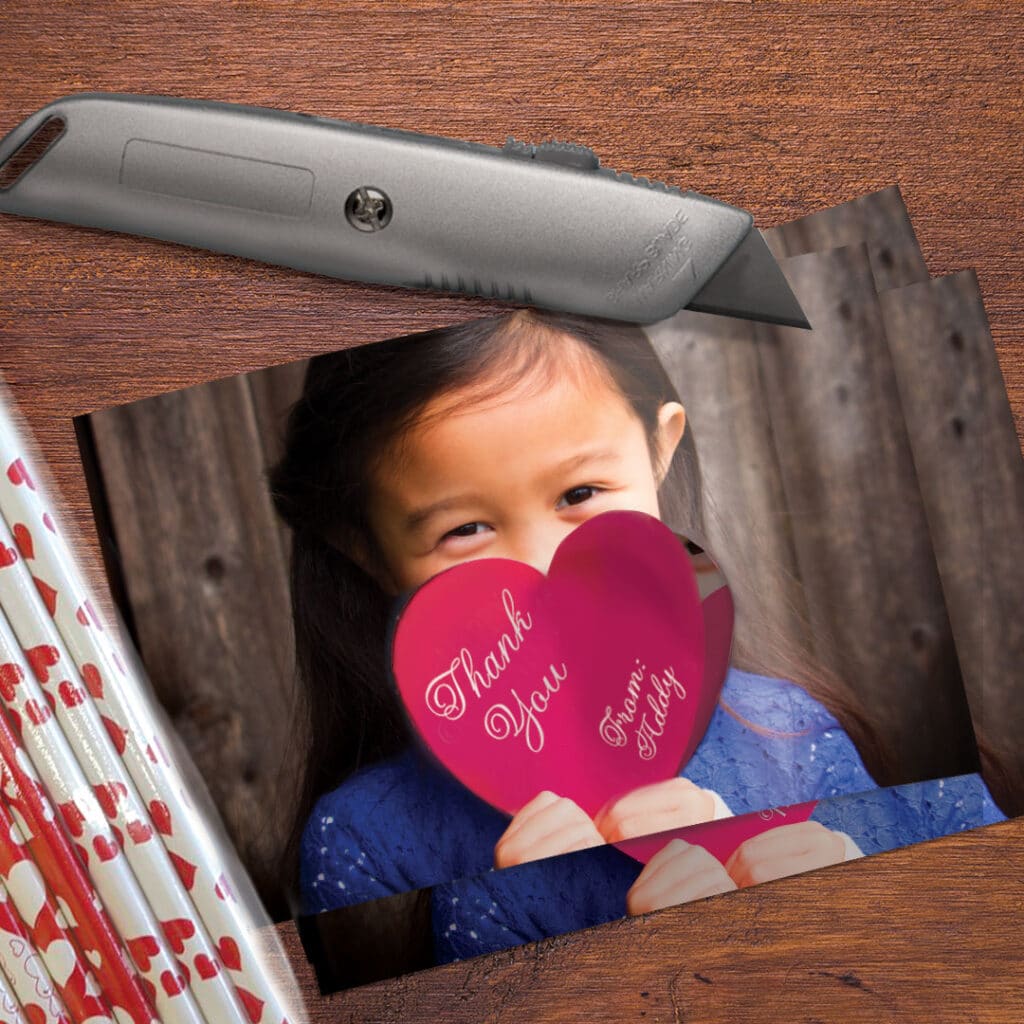 Step 5: Punch holes in the heart.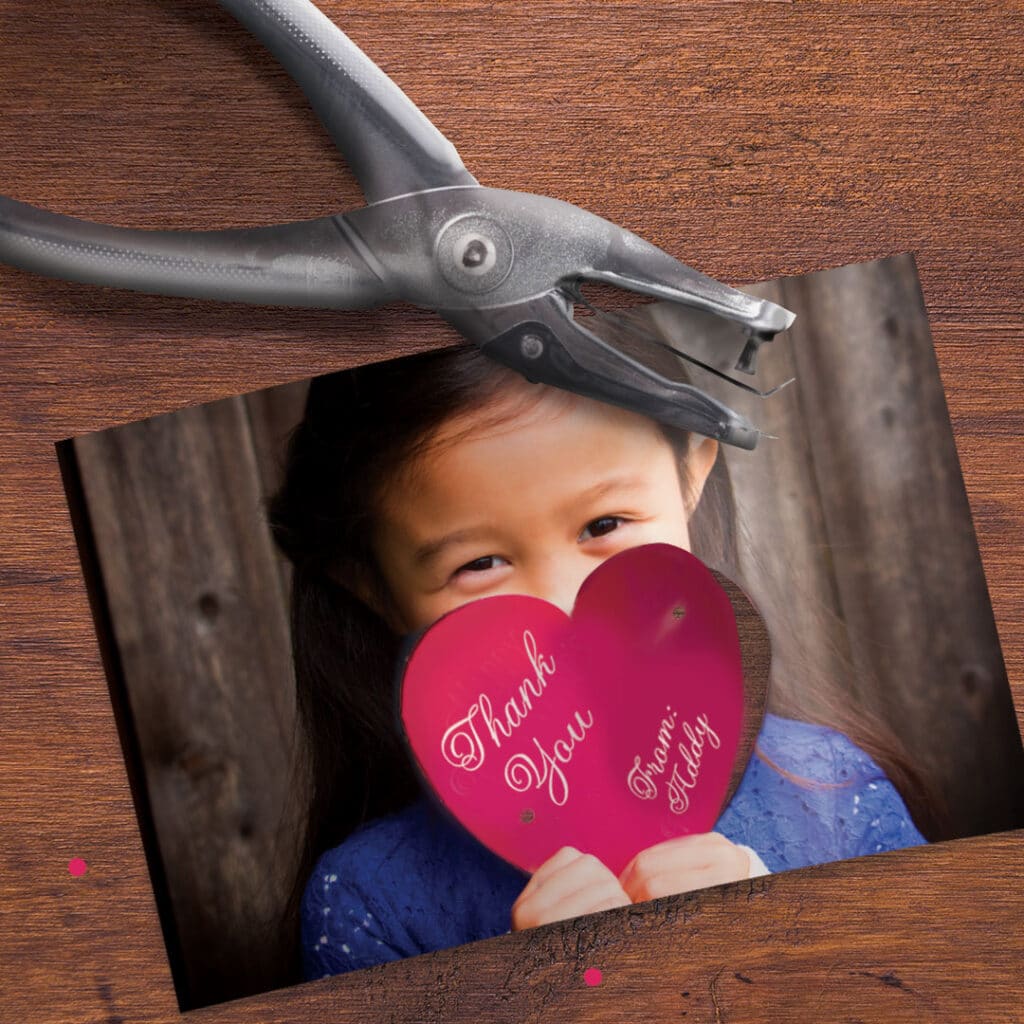 Step 6: Add slits to the hole to easily add the pencils. (Again, adults should do this part.)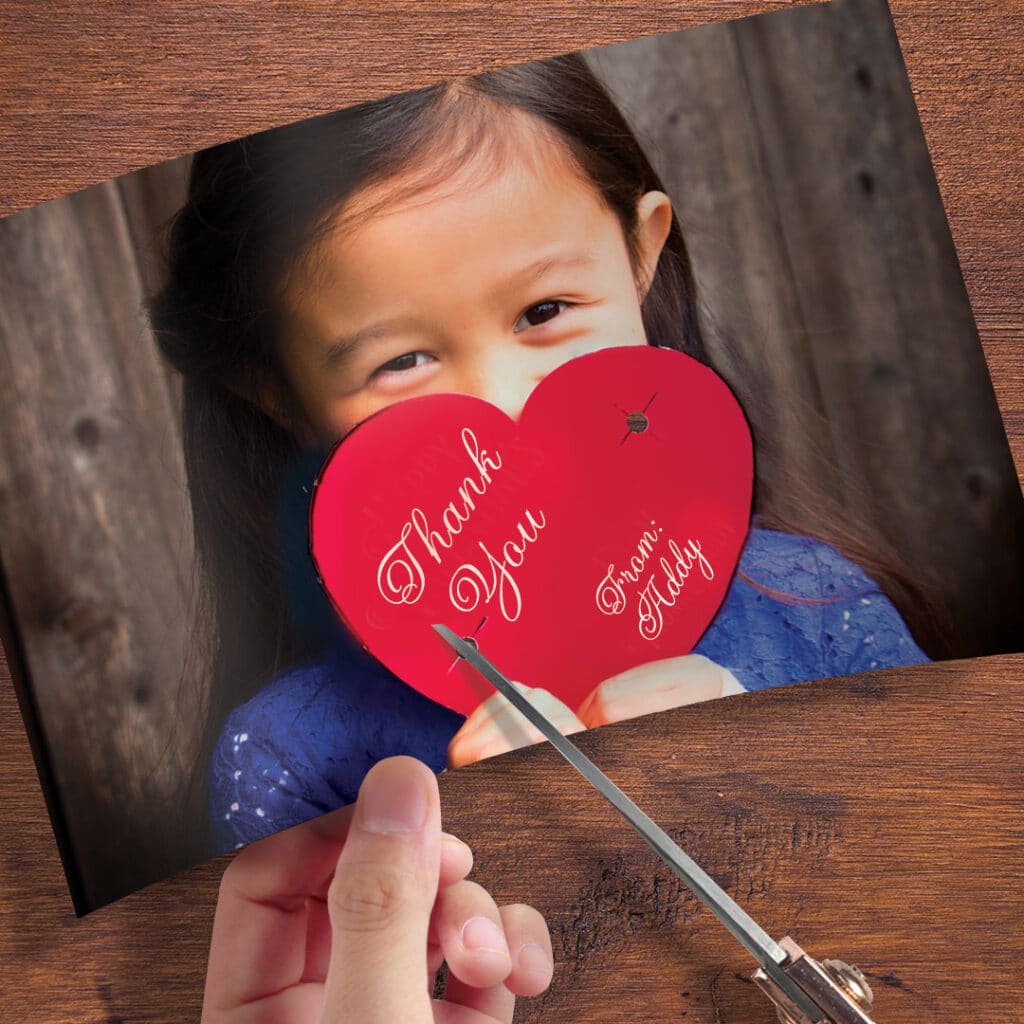 Step 7: Thread the pencils through. #valentines #valentinesdayideas #valentinesday #classroomvalentines #craft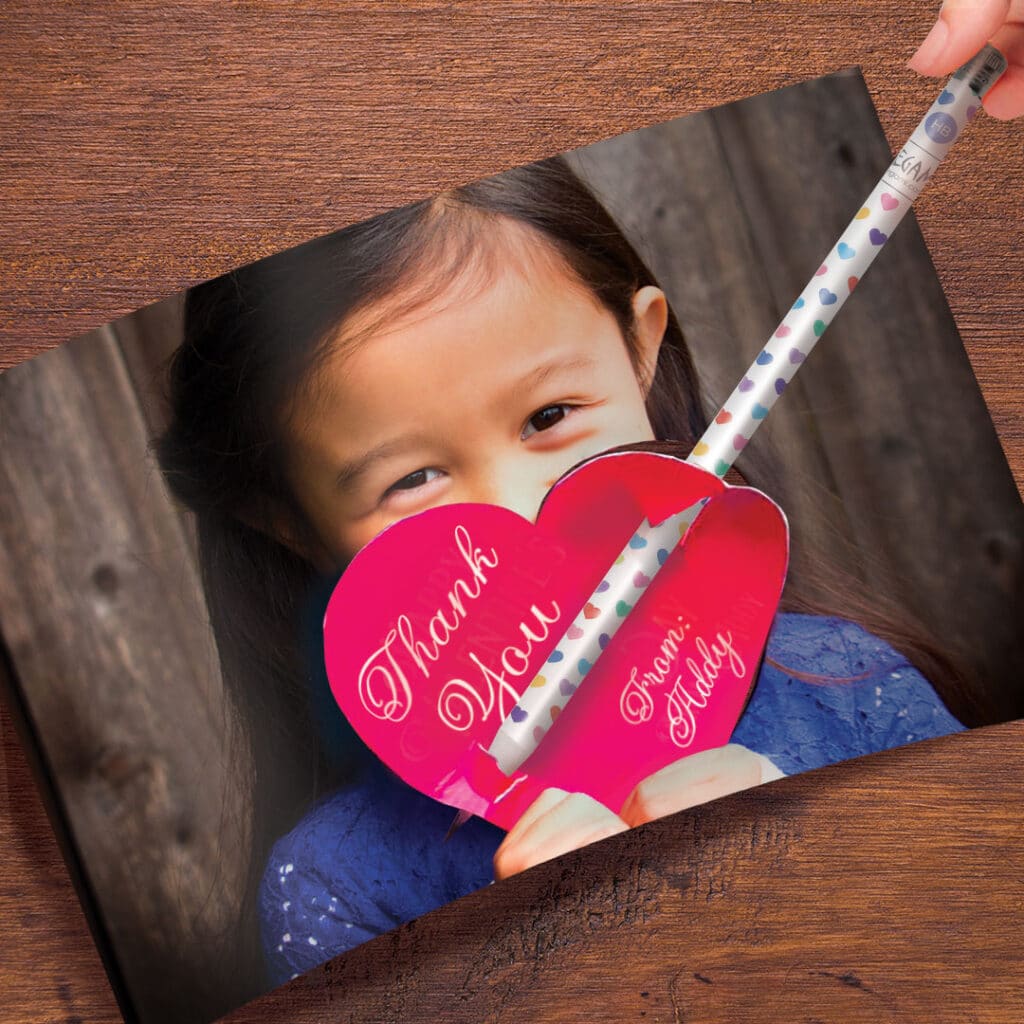 Step 8: Voilà! Send them on their way for guaranteed fuzzy feelings.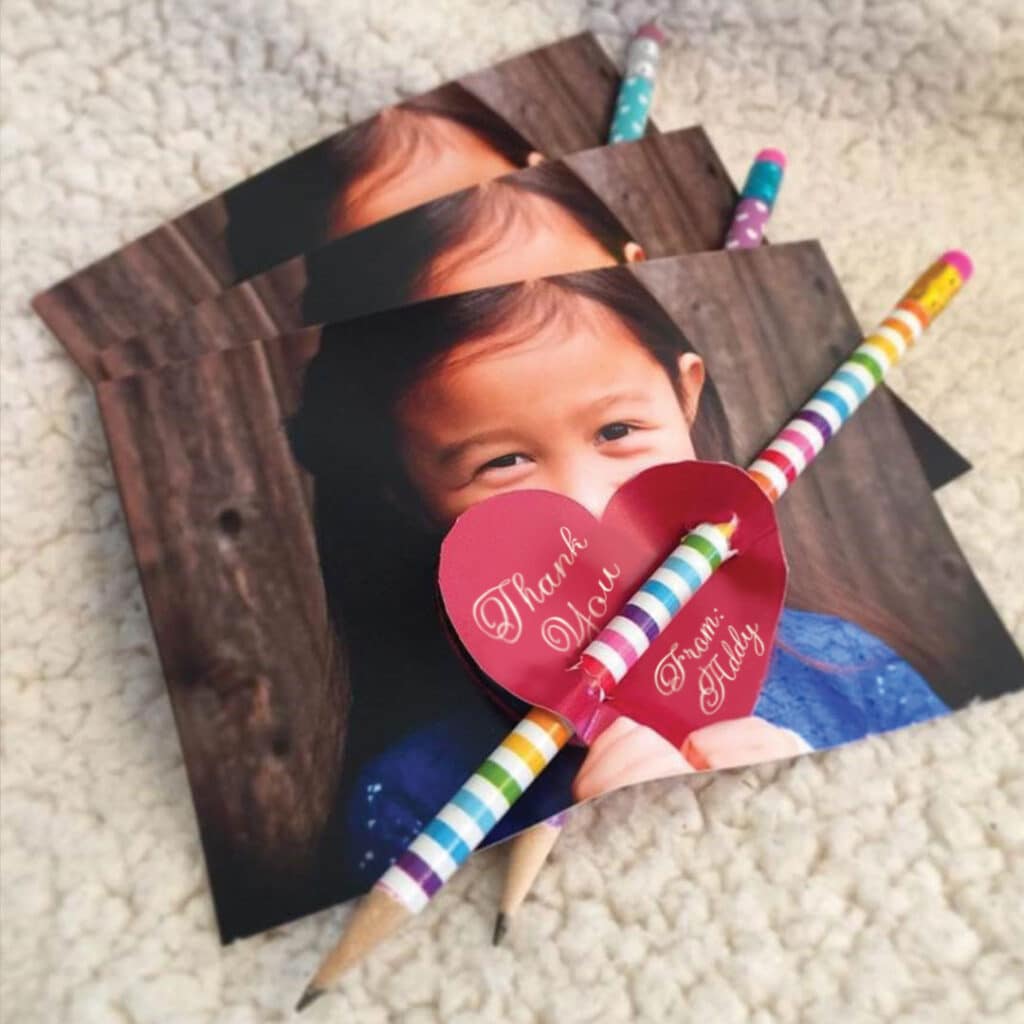 What will you create with your free prints? We'd love to see your unique creations! Share your photos on Instagram, Facebook or Pinterest using the hashtag #snapfish or tag us @snapfishus.