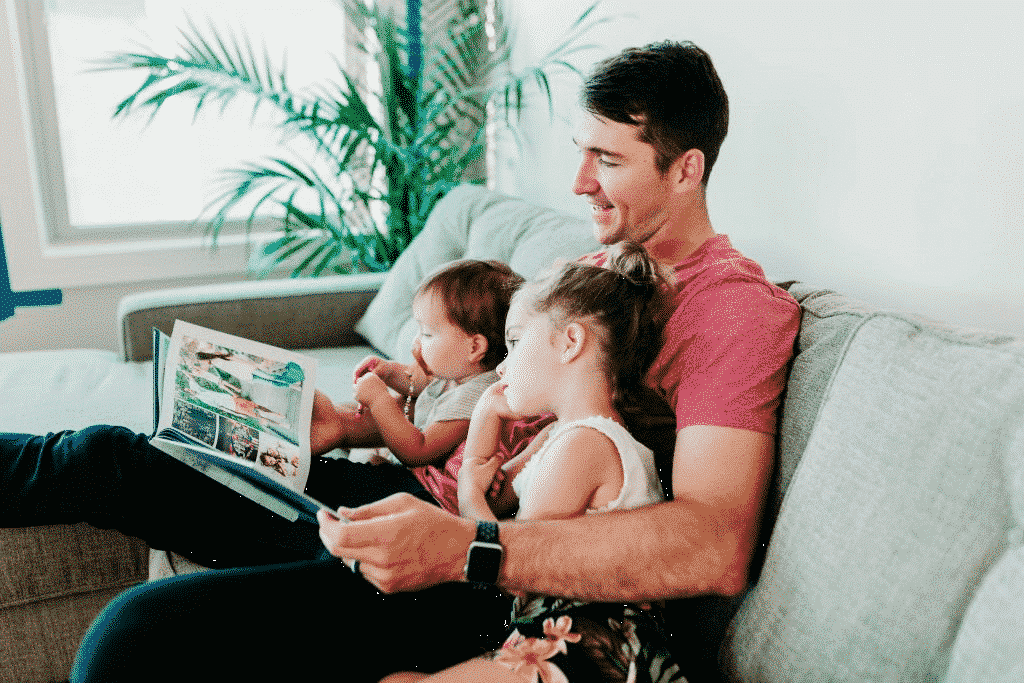 Don't you agree it's high time we showered Dad with the love and appreciation he deserves? From hands-on teaching and driving to and fro, to making the best burgers and removing splinters—what better way to say a heartfelt thank you for all the terrific things he does? Show Dad he's the top of the pops with these top 10 Father's Day gift ideas from Snapfish!
Mugs to show off that great mug of his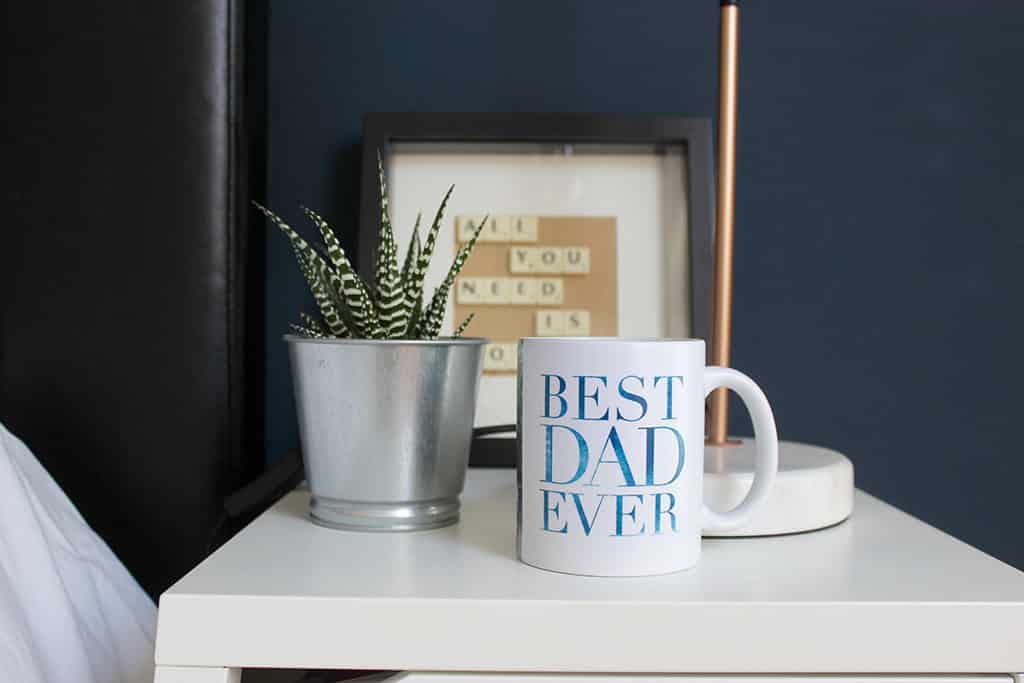 "The first thing that me and the kids picked out was a mug. James loves a cuppa so I knew that a mug would be a great option for him. There are lots of different designs available and some where you can add multiple photos, but in the end I decided on this simple design with one of my favourite photos of James and the kids from our trip to Disneyland." – Emma plus three
Office-friendly framed prints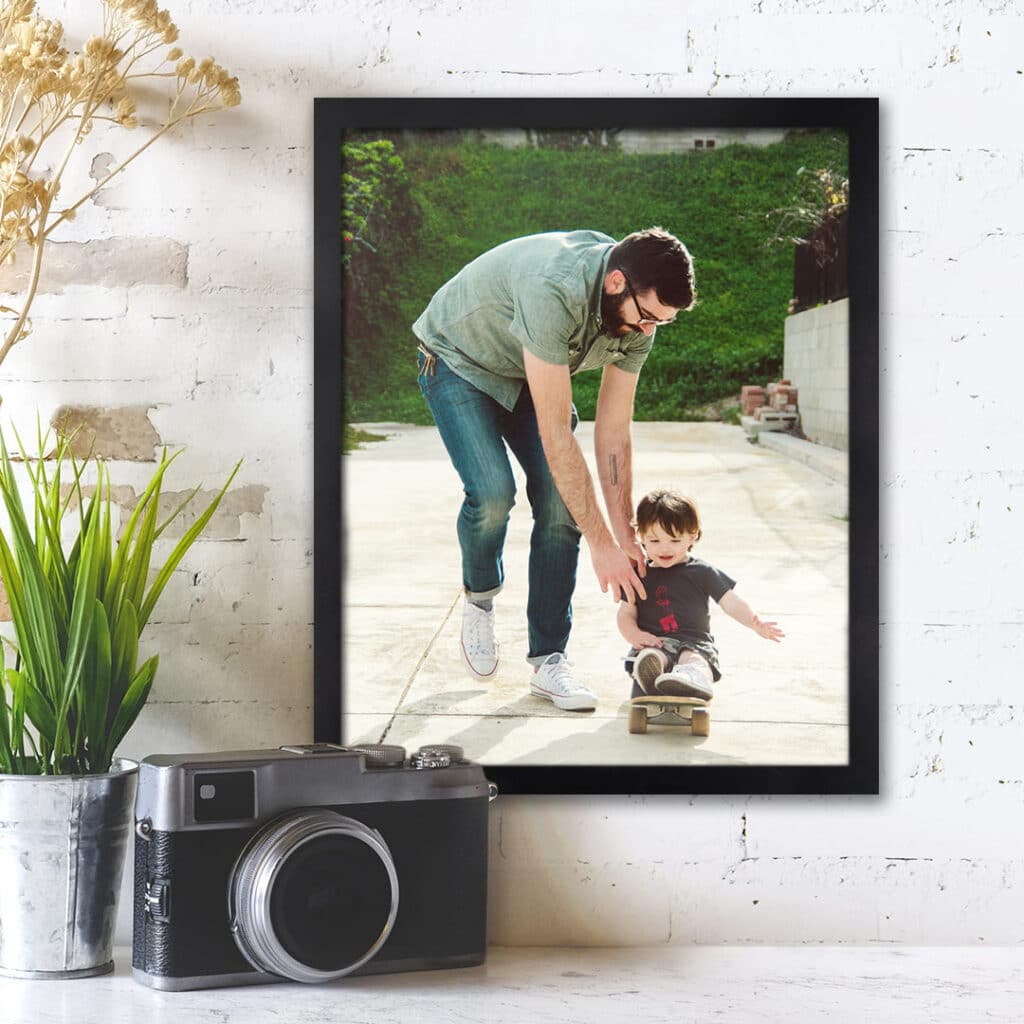 Perfect for home or office, these clean, modern framed prints highlight his shining moments as "best dad".
Mousepads to move his heart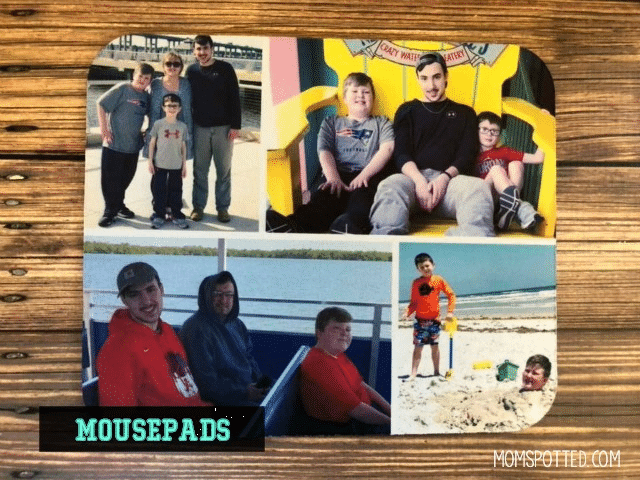 "I also made him a custom photo mousepad he can take to work with him." – Mom Spotted
Photo books full of Dad's best moments
"This year for Father's Day, I teamed up with Snapfish to gift my dad something personalized. I feel like we're always looking at old photos on our phones from vacations and moments past, so a photo book featuring the last few years (and a few throwbacks of just him) seemed like the perfect memento for my dad. 


What I love about Snapfish is that the personalization aspect is so unique and it makes such a wonderful keepsake. Though you can start from scratch, I opted to use the "Best Dad Ever" template. While creating the leather-bound book for my dad, I loved that there were so many great Father's Day embellishments to create a unique gift that was just for him. Even better, I gave it to him just before my grandparents and aunt stopped by to visit, so they loved looking through some of our treasured memories as well! I included photos from vacations, our wedding and a few old photos from by dad back in the day. We also love spending time together out on the boat, so I used a few fun selfies from our favorite days out on the water." – A southern style blog
Get personal with Father's Day cards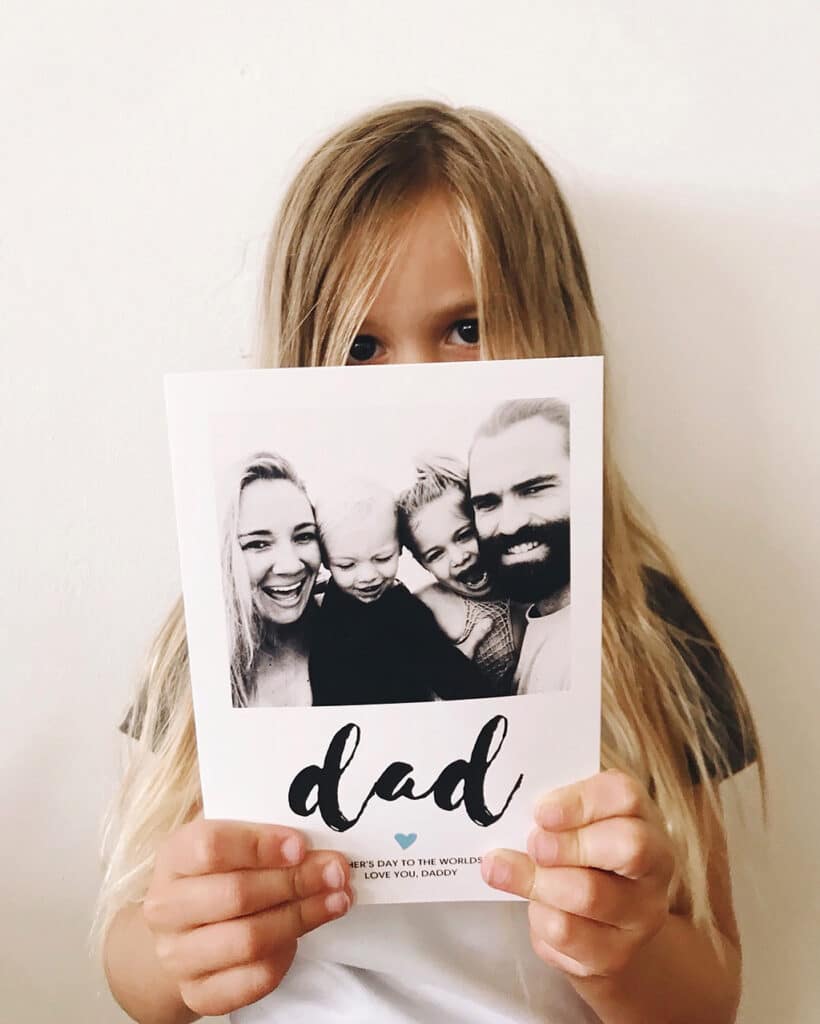 "We also designed a card and if you swipe left you can see Elle acting like a huge goober, I mean the personalized card." – Bri Dietz
Metal prints perfect for Dad's desktop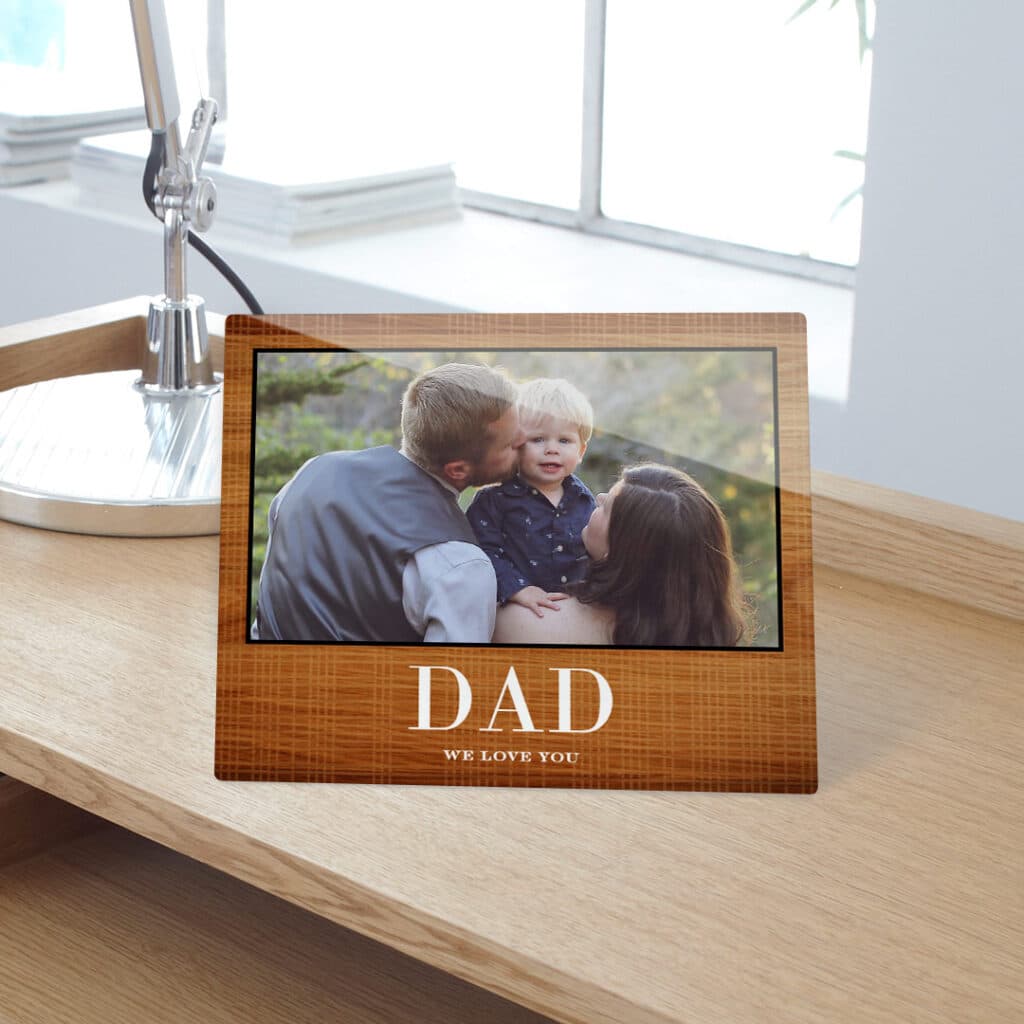 The most sleek and durable option, these metal prints are designed to withstand any bump, tumble (and beloved but clumsy dad).
It's a done deal with these office notebooks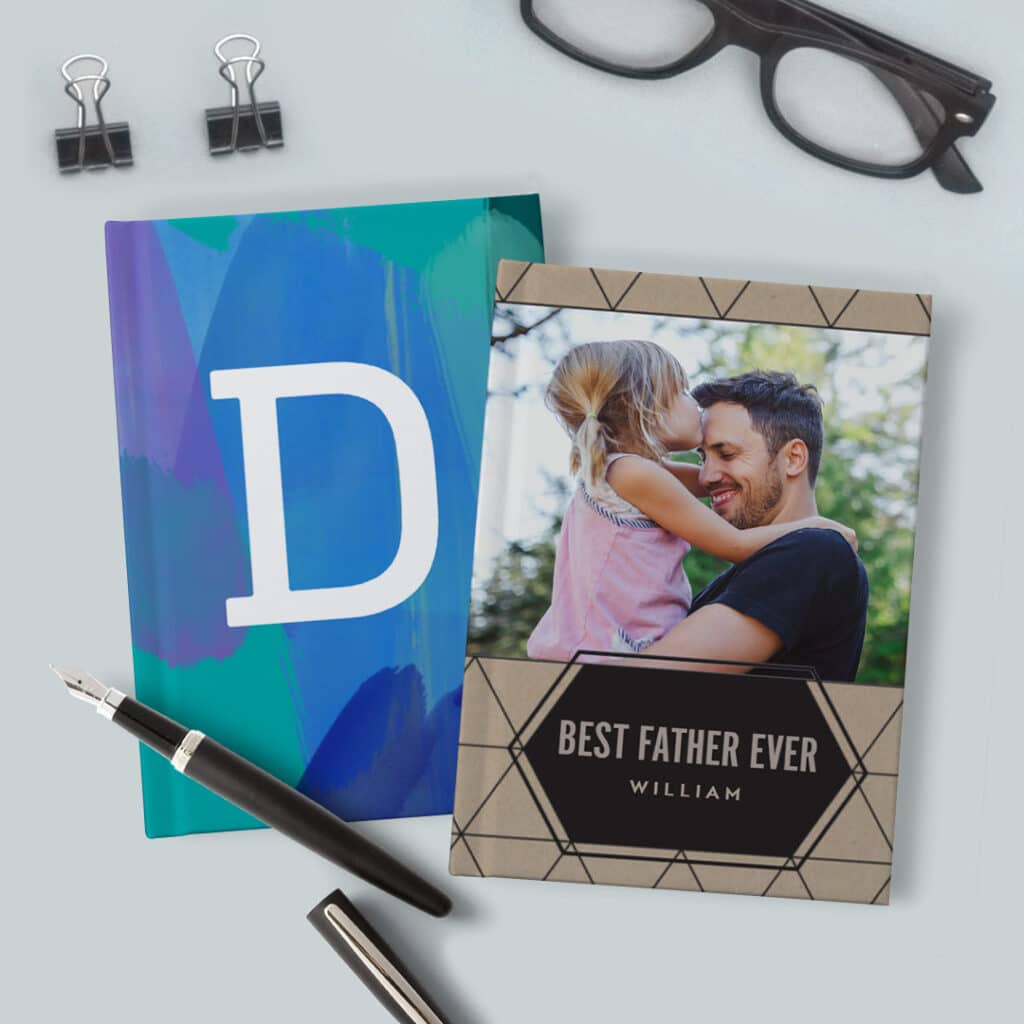 Our custom notebooks are ideal for dads who need a little more (adorable) help to stay on top of it all.
Custom pillows for his favorite chair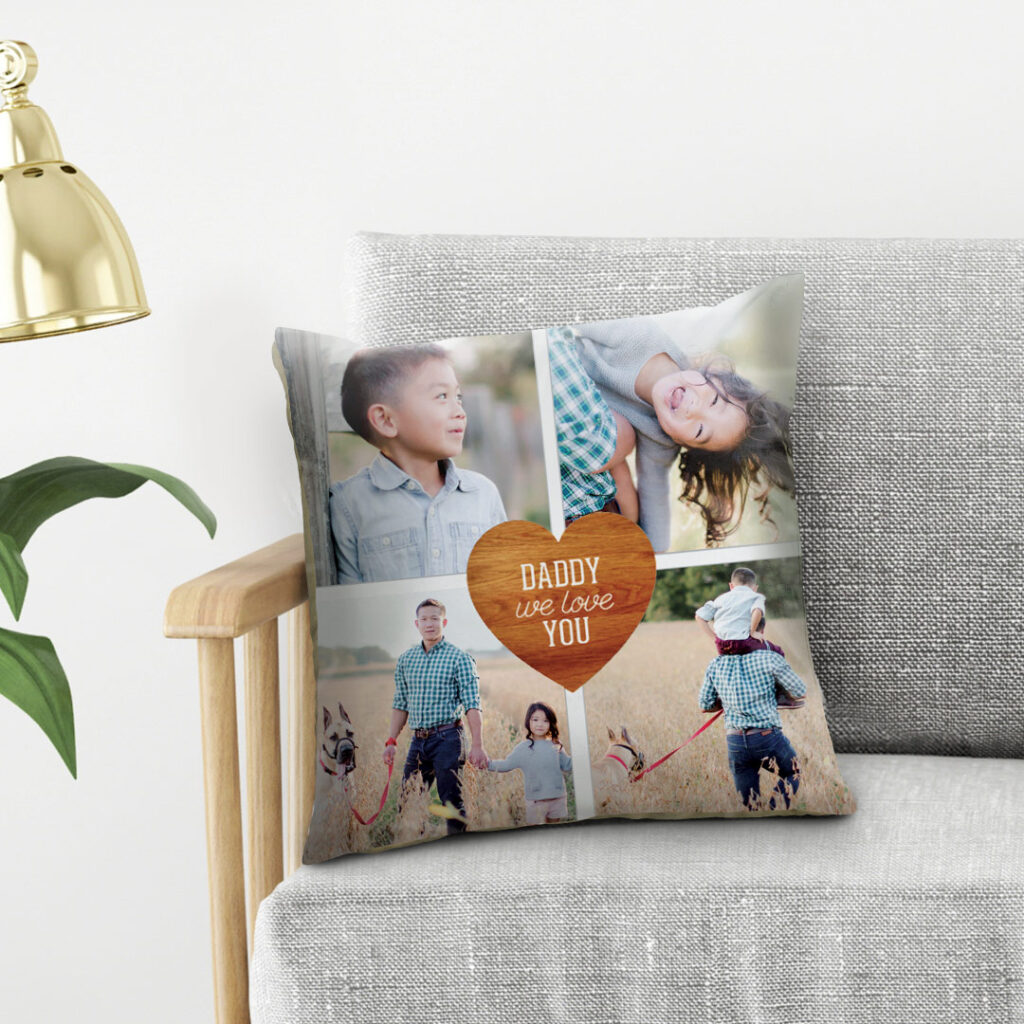 What's not to love about these personalized pillows? The cutest thing for him to kick back and relax into at the end of a long day.
Help him remember it all with wood block calendars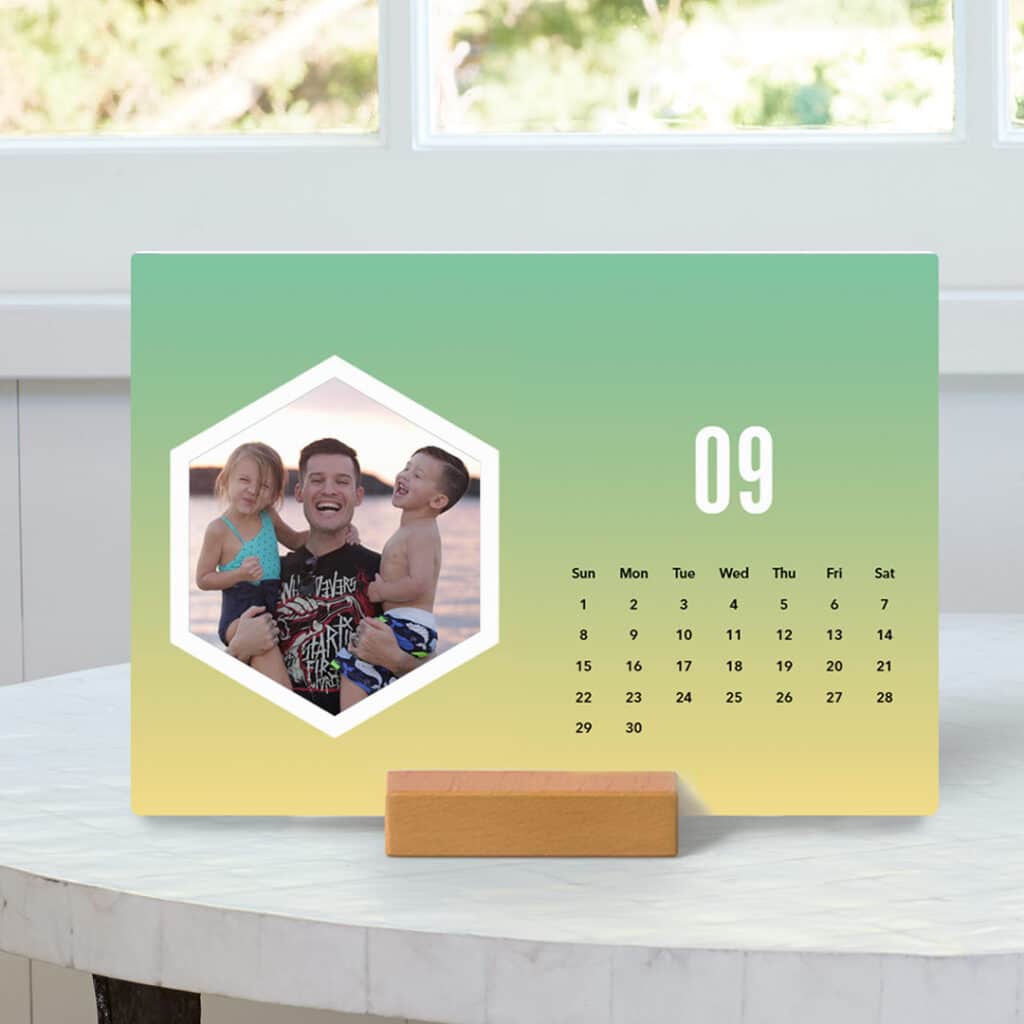 Clean, simple, versatile: these calendars pull double duty as a good-looking, heartwarming reminder of his family's most important dates.
Lock in great moments with photo keychains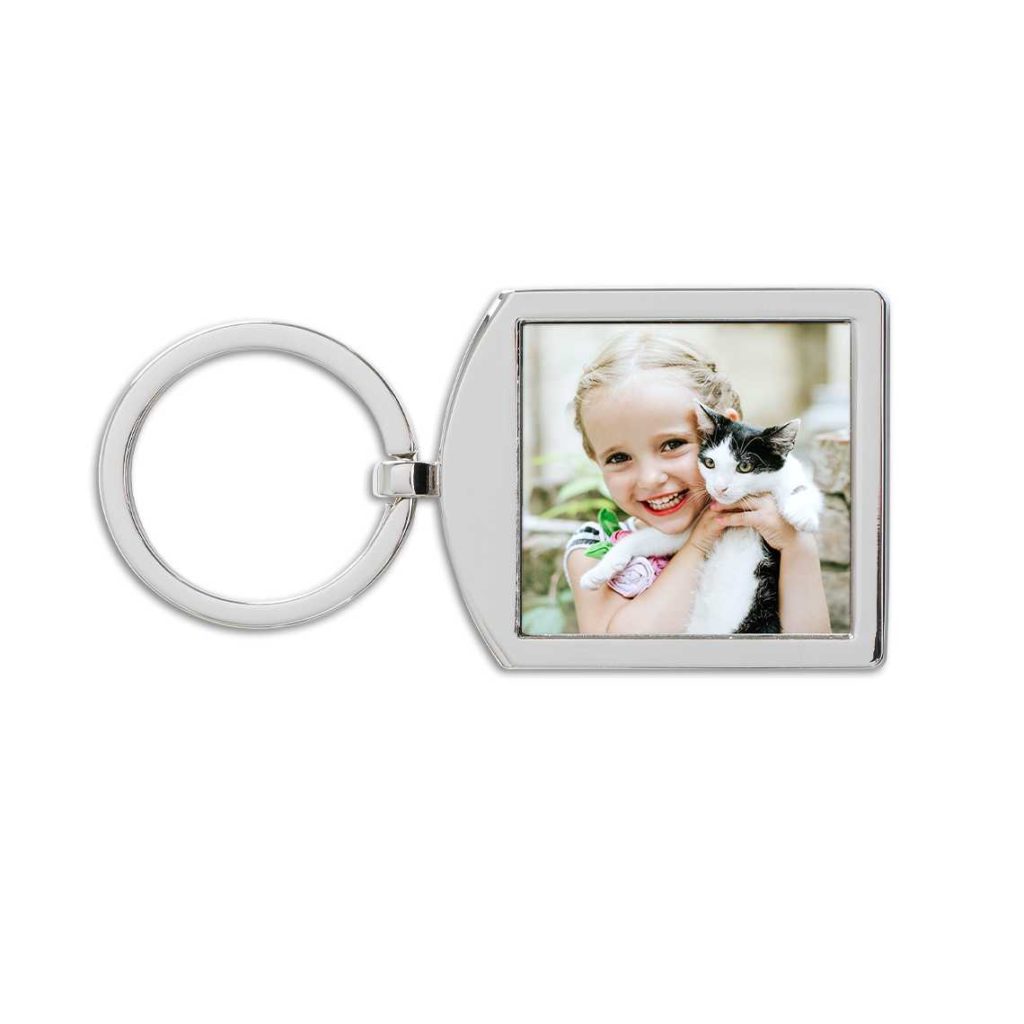 "The magic is you Dad… each and every day" – create you own photo keychain for Dad.
Want a sweet deal to get you started? Check out our Snapfish Deals page for the latest offers and get started now! We love seeing what you make for each other, so share the love on Instagram with #Snapfish