Baby Milestone cards are photo prints that you can create and then use to capture your baby's first year in weeks, months and memorable moments.

Simply place the print with your baby or child in frame and you will never forget when your little one slept through the night, rolled over or said mama for the first time.
Why wait?
New Baby on the way? You're going to be busy…! Get ahead of the game and create unique Baby Milestone print cards so you can be ready for every little smile.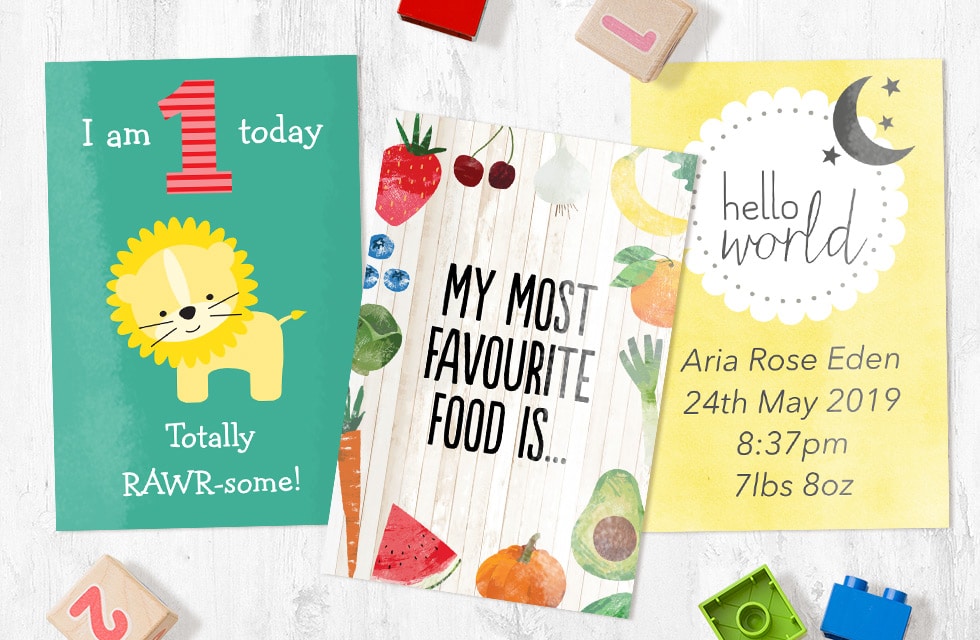 Document all of your newest family member's firsts with gorgeous collage photo print "milestone cards" for you to enjoy long after they've outgrown their onesies! Create collage prints using the full functionality of the Snapfish.com website to just add text and embellishments – no photo required.
Or you could create milestone images using an external photo editing tool and upload as jpegs to your Snapfish account so you can order them using your monthly free print allowance as standard 4×6 prints.
Create a fun memento of their favorite foods, meals and snacks. 
Celebrate key "birthday moments" in their formative years
Capture their first steps
Or their first smile
And remember the relief when they slept through the night – WITHOUT waking up
It will be your best year ever, and it will be over in flash. Make it easier to remember all those massive moments with Snapfish Milestone Prints.
Once you start, you will be unstoppable!
Of course, once you have all these moments captured on your camera or phone, remember to turn them into a Baby Photo Book. We have lots of designs to choose from, and you can even create your photo book on your phone, when you manage to find a spare 5 minutes.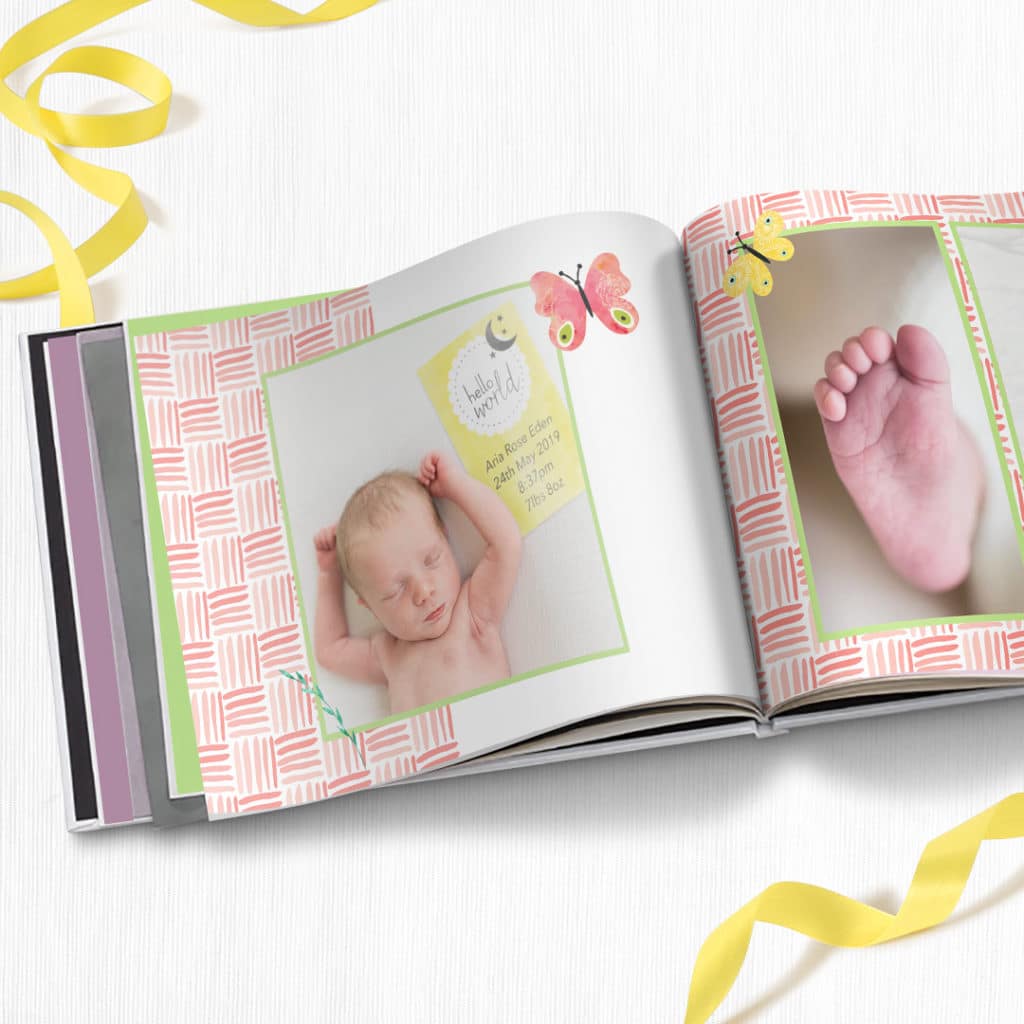 Create a Baby milestone book as fun to flip through as witnessing your baby's changing moods and various facial expressions and priceless reactions as they explore the amazing world around them. Order a large photo book for yourself and smaller photo books for friends and family. Grandma will love it!
We can't wait to see your beautiful baby milestone moments! Show us your creative flair by tagging us on Instagram #snapfishus or posting to our Facebook page using @snapfish!