There are so many achievements worth celebrating in life, and graduating from high school or college is without a doubt one of the big ones! As with any milestone, announcing the exciting news to friends and family will show your graduate the kind of love and support that will help them feel inspired for the new journey they're about to embark upon. Below you will find plenty of ideas and examples for you to write a great graduation announcement.
WHAT DETAILS TO INCLUDE
A photo of your graduate and their full name
Name of school
Names of the parents
If they're graduating from university, include their major or degree
Graduation year
Add more personal details, photos or a favorite quote to the back of the card.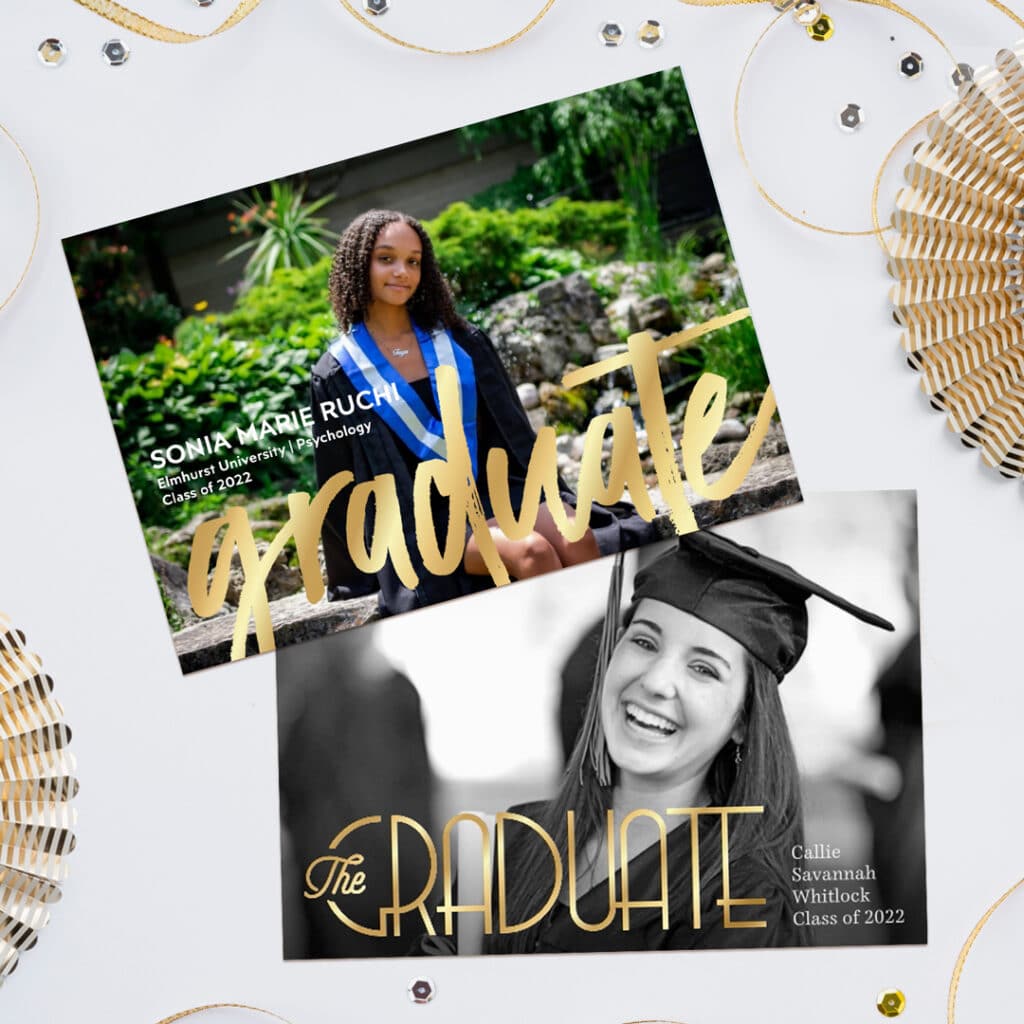 HIGH SCHOOL GRADUATION ANNOUNCEMENT EXAMPLES
Mr. and Mrs. Edwards
Are proud to announce the graduation of
Troy Edwards
Royal Vale High School
Class of 2022
Announcing our amazing graduate
Tracy Wong
From Winston Salem High School
Attending the University of Pennsylvania in the Fall
Congratulations Jessica Stevenson!
Class of 2022
West Park High School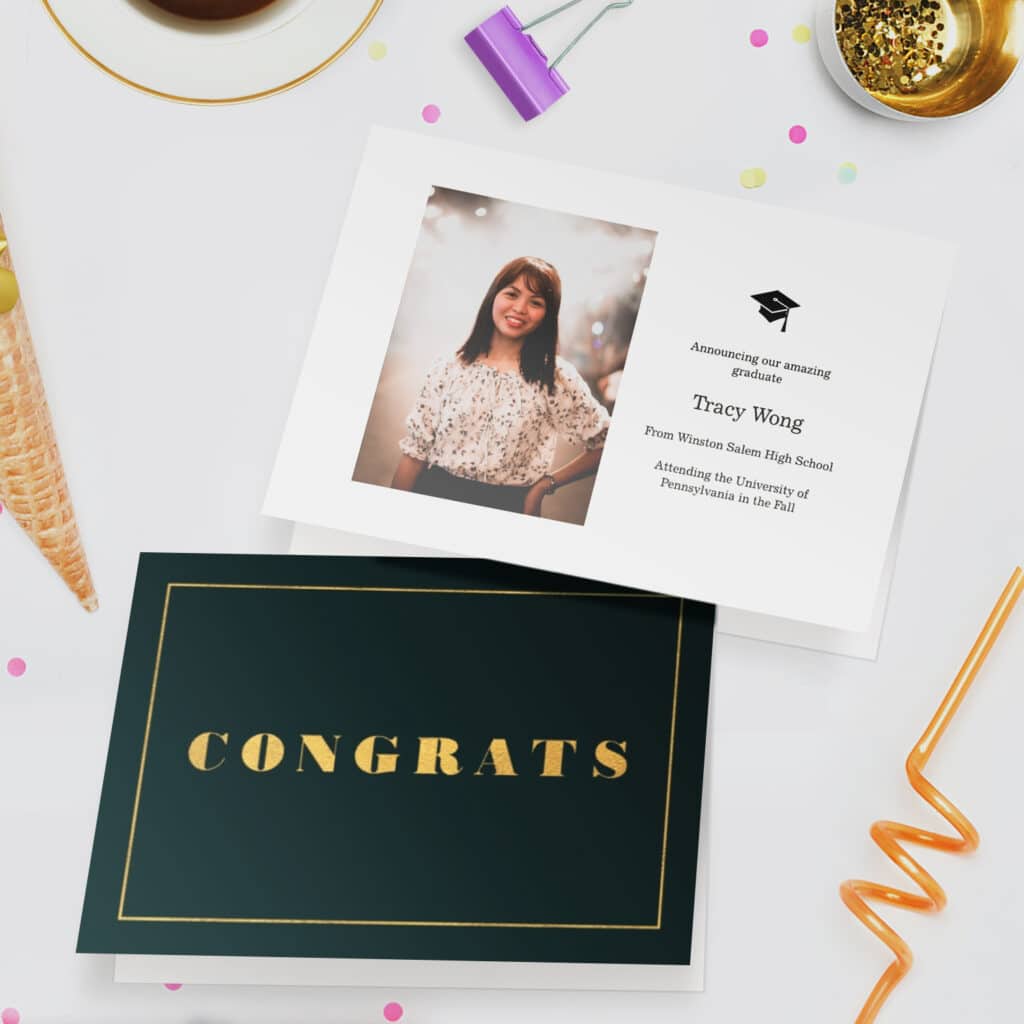 COLLEGE GRADUATION ANNOUNCEMENT EXAMPLES
Announcing the Graduation of
Victoria Isabella Sanchez
UC Berkeley
School of Architecture
Bachelor of Arts
Class of 2022
Congrats!
Ursula Repicky
Class of 2022
BSC in Mechanical Engineering
Massachusetts Institute of Technology
Graduate Class of 2022
We are so proud to announce the graduation of
Katie Cohen
NYU Tisch School of the Arts
BA in Cinema Studies
Class of 2022
GRADUATION ANNOUNCEMENT WITH CEREMONY INFO
Please join us at the graduation ceremony of
Helene Schubert
Class of 2022
Western University Main Auditorium
At 2PM on June 5, 2022
Tom Ford
Class of 2022
Rockford High School
Please join the ceremony virtually
At 2PM on June 5, 2022
You're invited to attend
The graduation ceremony of
Lily May Jenkins
Parkman Place High School
[address]
At 2PM on June 5, 2022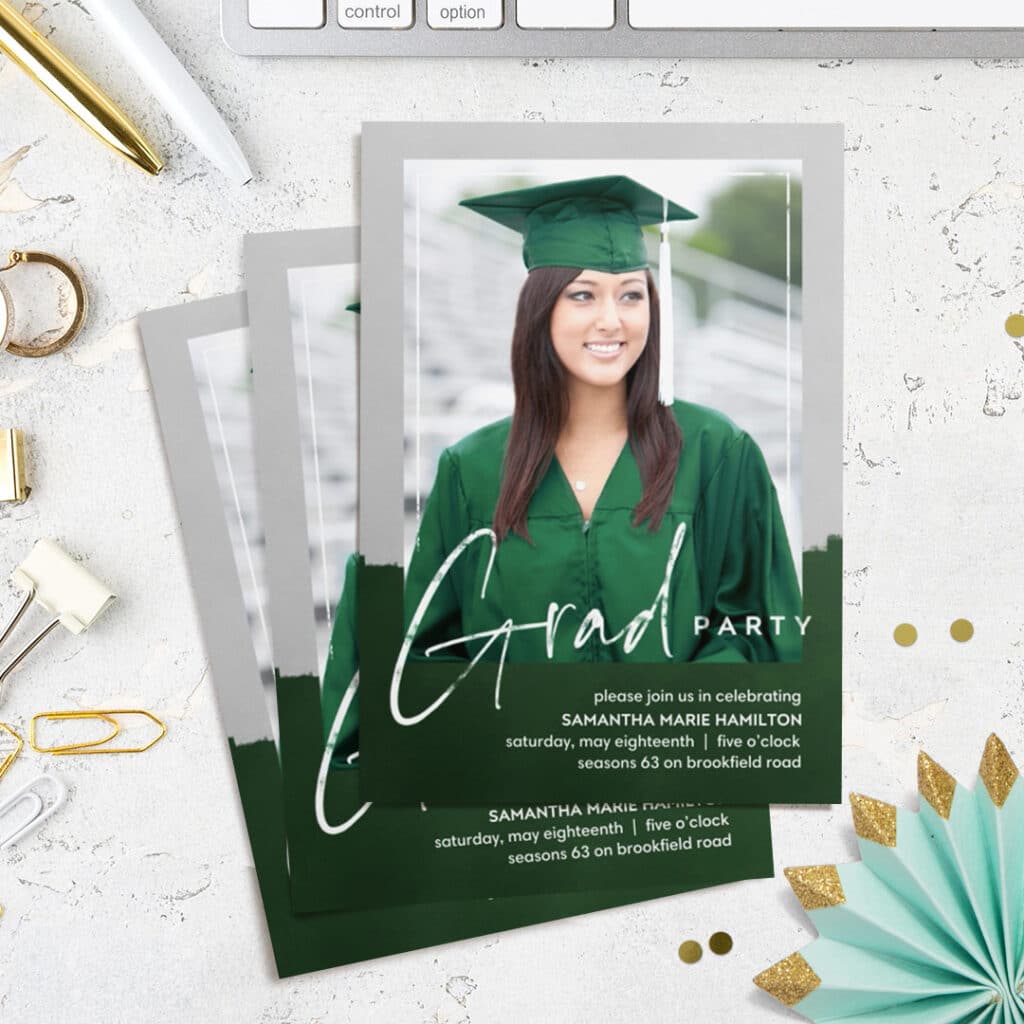 WHEN TO SEND
Unless you're having a party and you want your announcement to double as an invitation, you won't have to send your graduation announcement that many weeks ahead. If you are having a Graduation party, it's considerate to give at least a month's notice. If you're sending your announcement before the graduation ceremony, make sure everything is in order and there's no reason why your child wouldn't be able to graduate. If you're sending after graduation, this gives you an opportunity to include pictures of the graduate in their cap and gown.
Feel free to share your unique graduation announcement with us on social media! Please tag us @SnapfishUS and #snapfish on Facebook, Instagram & Pinterest. Check out the Snapfish site for even more custom gift ideas.