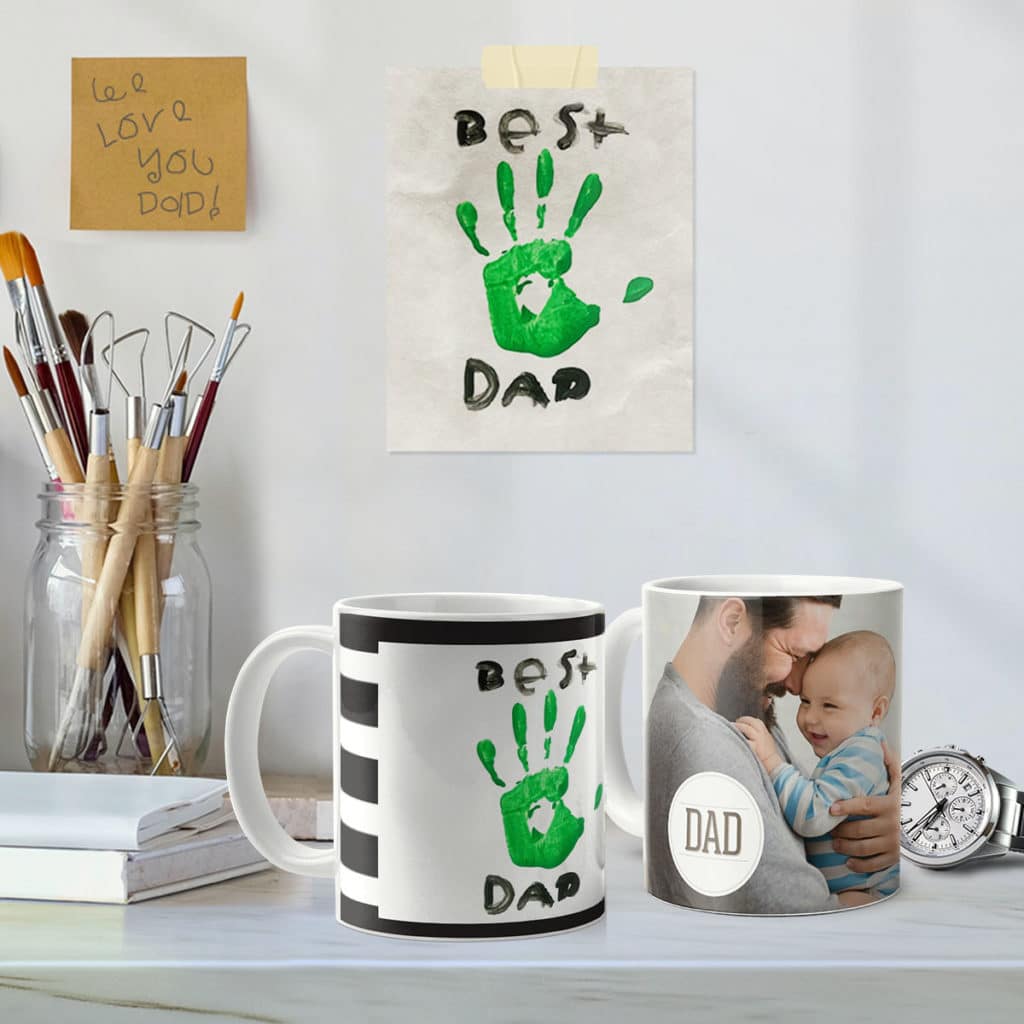 Father's Day is around the corner… Did you get Dad's gift yet? Don't worry, if you haven't — we've loads of great Father's Day gift ideas you can easily create to make Dad smile. Plus, they can be completely customized – meaning Dad gets something truly one-of-a-kind this year!
Turn treasured memories into forever gifts
If you're stumped on what to get your favorite guy this Father's Day, try turning your little one's artwork into a personalized gift! We have a whole post here about creating kids' art books… But did you know you can add kid's art to virtually any photo gift?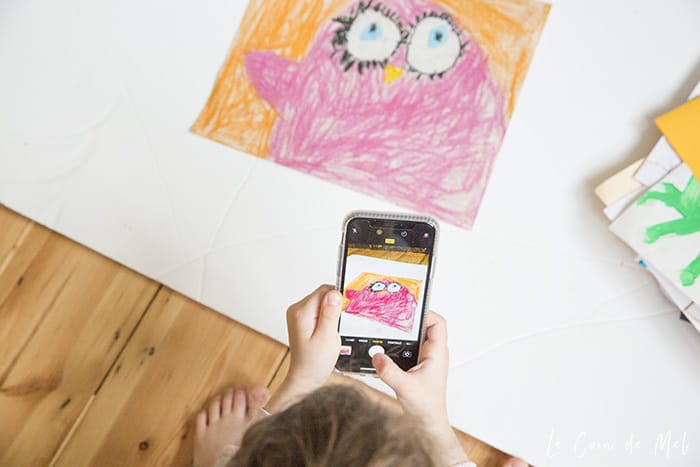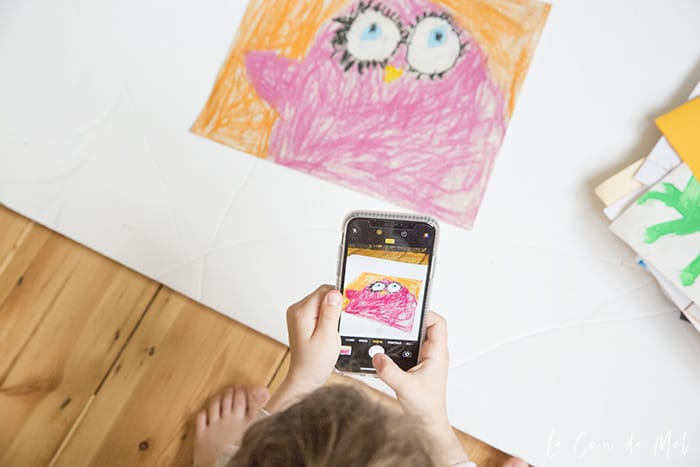 Have your kiddos make something special for Dad — let them wild with finger paint, colored pencils, or even have them sculpt something from clay! Or choose one of their creations that Dad already loves! All you have to do is snap a photo of their masterpiece, upload it to Snapfish, and add it to the photo gift of your choosing. This way, Dad can easily keep it forever, plus he gets to enjoy it on a daily basis.
Another easy way to use your kid's creative work of art — turn it into a Father's Day card. Just take a photo of their artwork, upload it to Snapfish, and add it to a full photo card. This is a guaranteed way to give Dad the warm & fuzzy feeling he deserves this Father's Day.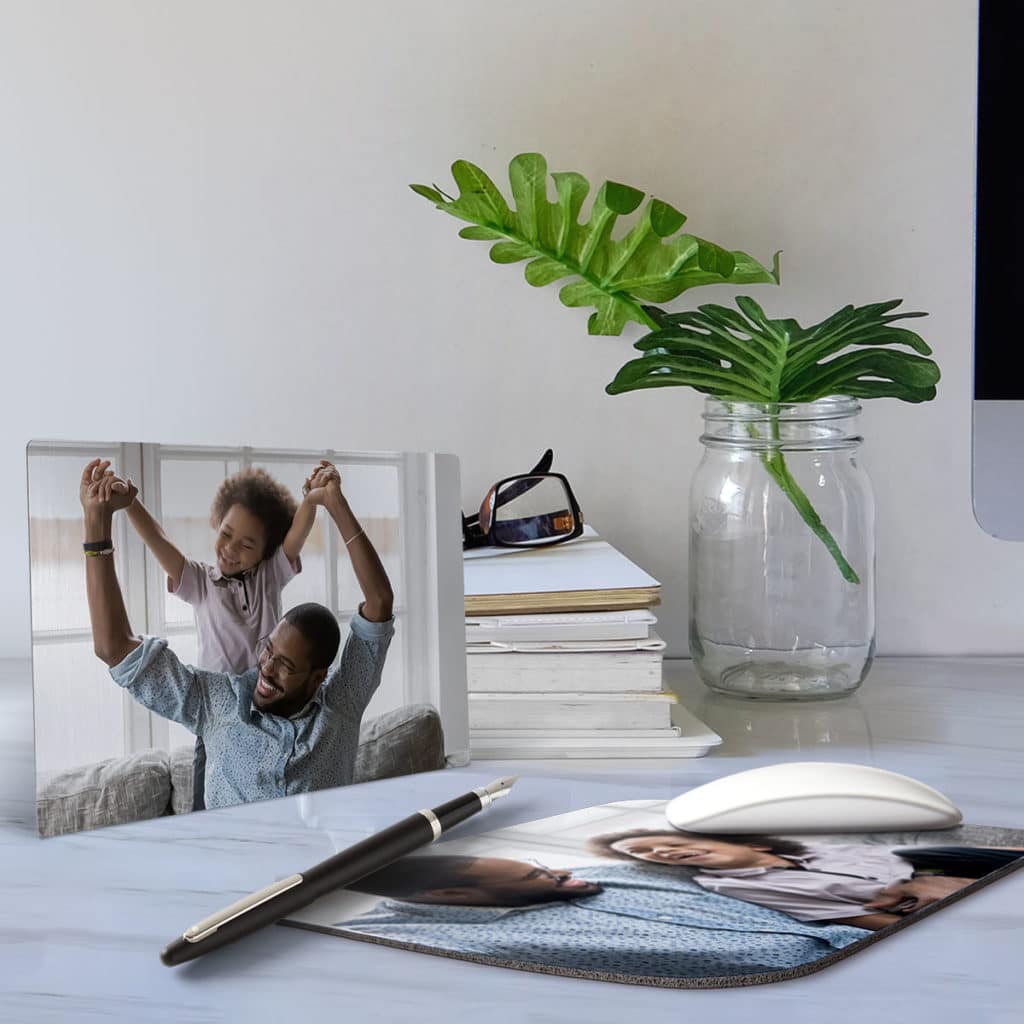 Maybe the kids are all grown up. Or have four legs and aren't artistically inclined — that's okay too! We have lots of products that look great with just photography. Full photo mugs, canvas prints, and photo tiles are all stunning ways to showcase your favorite family memories. We also have tons of non-photo designs too that Dad's sure to love, including some solid Dad joke and Pet Dad designs. Plus we have a blog post on Dad jokes to get you started.
 Make gifts easily in the mobile app
Did you know that many of our photo gifts are easy enough to make in the app? Use the photos that are on your phone, upload them to the Snapfish app, and add them to the perfect product for Dad. Now you've got a great gift that's ready to go!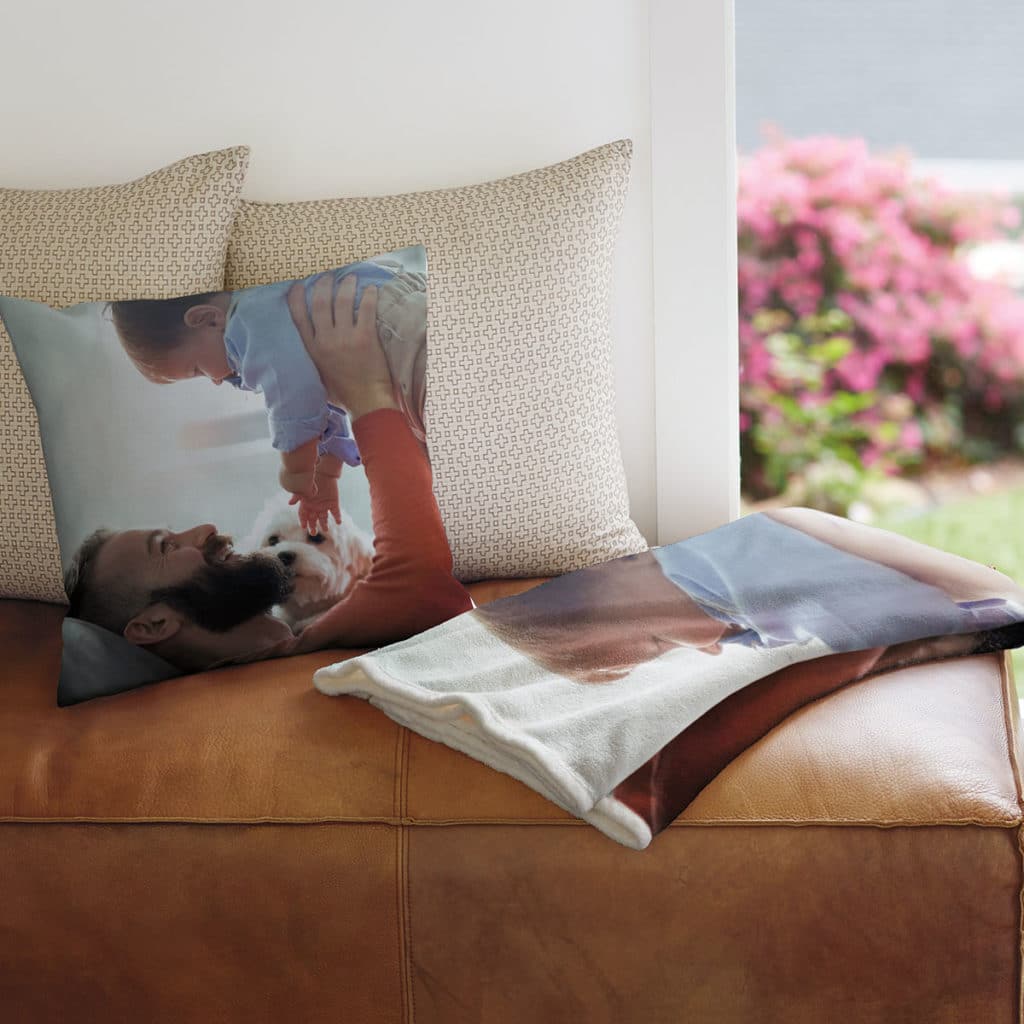 This means you can use your family portraits or snap a photo of the kid's creations to add to a project — no need to use a scanner. It really is so simple! And you can add them to tons of unique items in the app, including mousepads, blankets, tabletop panels, magnets, and more.
Create custom drinkware Dad's sure to love
One of our most popular product categories is drinkware. It also happens to have some of the easiest products to make! Not only do we have lots of incredible options with different cups, bottles, and tumblers… but we also have tons of cool designs for you to choose from. No matter your Dad's hobbies, interests, or favorite color, you can make him something great!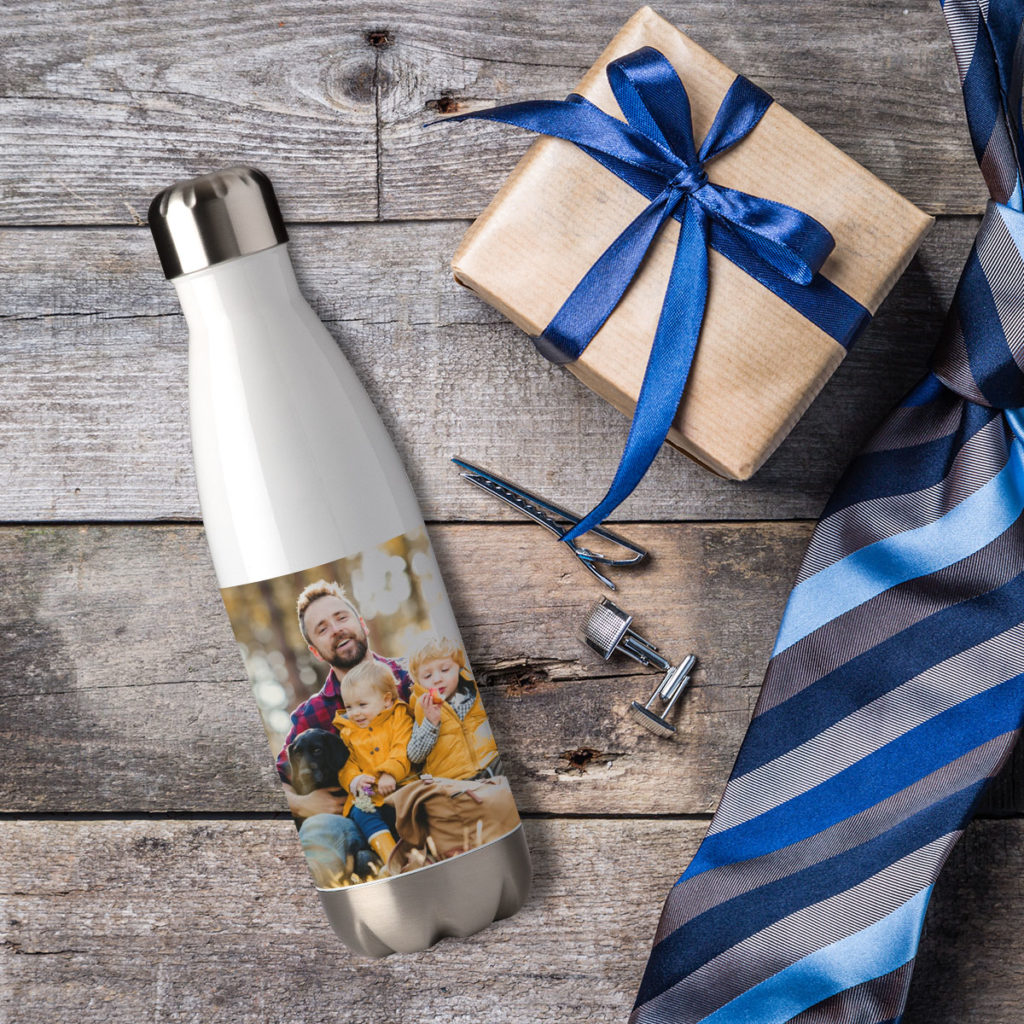 What Dad wouldn't appreciate drinkware for Father's Day? If your Dad is a wine connoisseur, he'll love our insulated wine cup. If he's an avid runner or biker, go for a custom water bottle! You also can't go wrong with a classic mug or a stay-cool tumbler, too. There's sure to be something awesome for your old man here. Plus, these are quick and easy to create in our mobile app as well.
You don't have to stress about picking the perfect Father's Day gift this year. With Snapfish, it's simple to create something super special showcasing kids' art or your favorite family photos. Plus, you don't have to settle for a boring and basic gift for Dad— you can make something perfectly personalized, just for him.
We hope this helps if you're still searching for something epic for Dad this Father's Day. Be sure to share whatever Father's Day gifts you choose with us on social media. You can tag us on Instagram or Facebook with photos or use the hashtag #snapfish. Don't forget to follow us on Twitter and Pinterest, too!