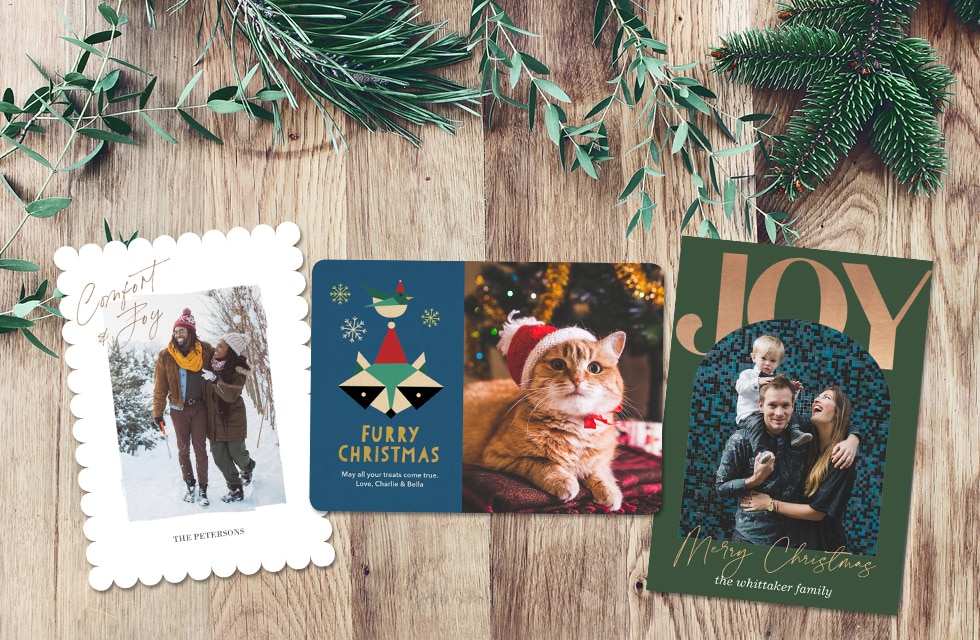 The holidays are a merry time but Christmas shopping itself can be super stressful! As soon as August ends, Christmas shopping becomes the main focus. Holiday madness used to start immediately after Halloween, Thanksgiving and Black Friday, but savvy shoppers are now starting their holiday shopping even earlier. With Christmas TV commercials starting and stores putting up their holiday displays almost before the summer vacations are over, planning your gift shopping months ahead of the actual holidays is a good tip for being ready to catch all those early holiday deals and making your life a whole lot easier!
Early shopping for the holidays is such a great idea. By creating a holiday checklist and starting to tick things off your list when you start your Christmas shopping in September. you can reduce holiday panic levels, focus on your budget, and it makes it easier for Santa!
1. It Allows You To Plan Ahead And Save Money
Research conducted by Snapfish shows the average American shopper spends over $100 on holiday gifts for their family and friends. Understandably, for some people, this level of Christmas spending can be a drain on their bank account, but when you start holiday shopping preparations early and shop within a budget, it's easier to stay on top of things. Just work out how much you can afford to spend on gifts and entertainment, divide your gifting budget by the number of gifts you need to buy, and stick to the plan. This reduces the chance of impulse purchases, and by starting your shopping pre-season, there are likely to be fewer panic buyers and crowds, to raise your blood pressure unnecessarily.
2. It Makes You A More Thoughtful Gift-Giver
When you plan your holiday shopping list ahead, you give yourself more time to think about your presents, and are more likely to buy gifts your friends and family might need or want. Instead of buying off the shelf presents from the local store that your loved ones might re-gift or send onto the Thrift Store, why not create personalized Christmas gifts that are likely to be kept and treasured? With Snapfish, it is surprisingly quick & easy to create bespoke gifts for all your loved ones, so you can enjoy the magic of the festive season – such as gift-wrapping, and writing personalized holiday greeting cards when everyone else is still out there in those crowded shopping malls.
3. It Improves Your Mental Health And Christmas Spirit
Last-minute holiday shopping is not one of the "joys of Christmas", especially when you are trying to find the perfect Christmas gift. It might take a bit of early planning to start your Christmas shopping in September, but you can save loads of money and have fun creating gifts your loved ones will truly appreciate. Start your holiday shopping now, and enjoy ticking those gift purchases off your list as you create unique gifts full of heart-felt sentiment on Snapfish for all your loved ones now.
4. Snapfish Have Some Awesome New Custom Gifts!
Photo Prints
Gift these printed memories as is, or turn them into personalized Christmas gift tags. Whether you choose to send a few printed pictures inside your Christmas card, or go all out and print out all those camera phone pictures to frame or stick into an album, Snapfish has a wide range of photo printing products to choose from.
New for 2022
Cards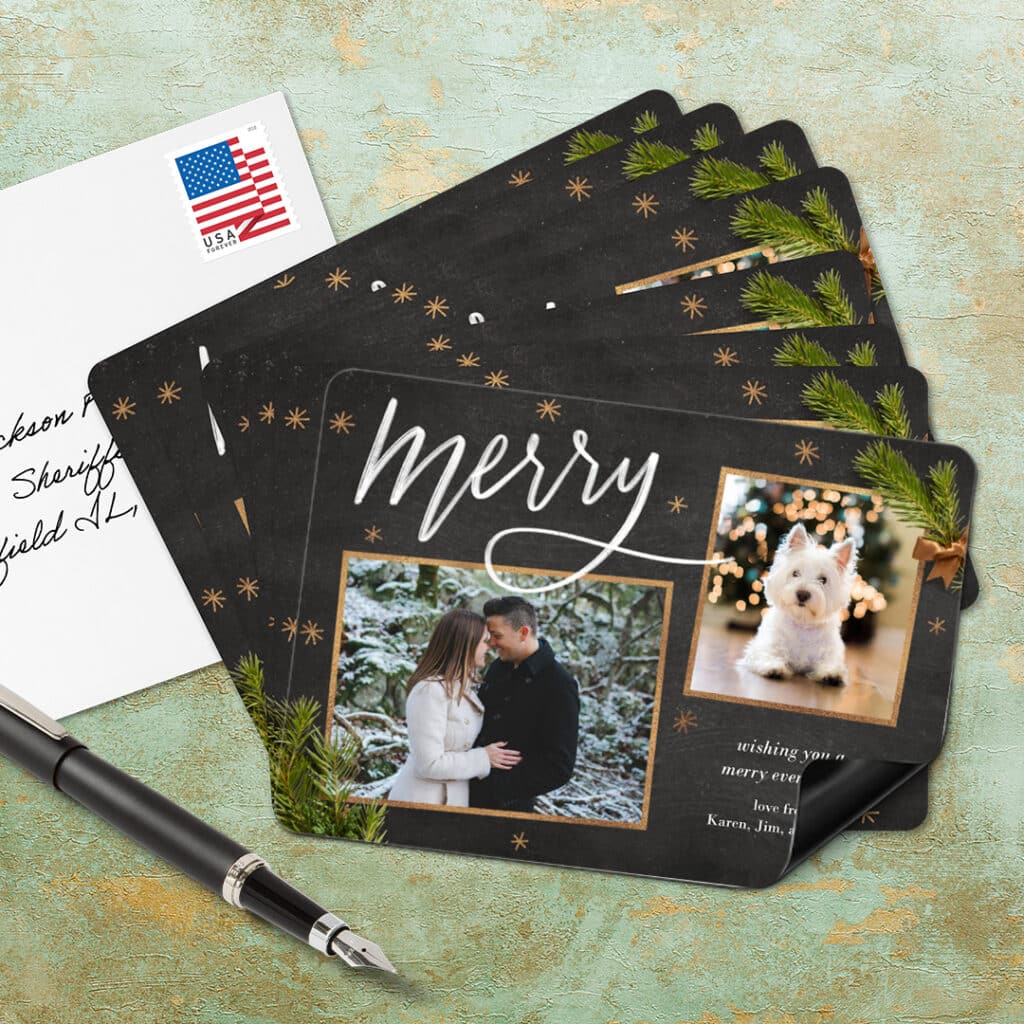 New for 2022: Event Magnet Sets | Postcards, Set of 10
Home Décor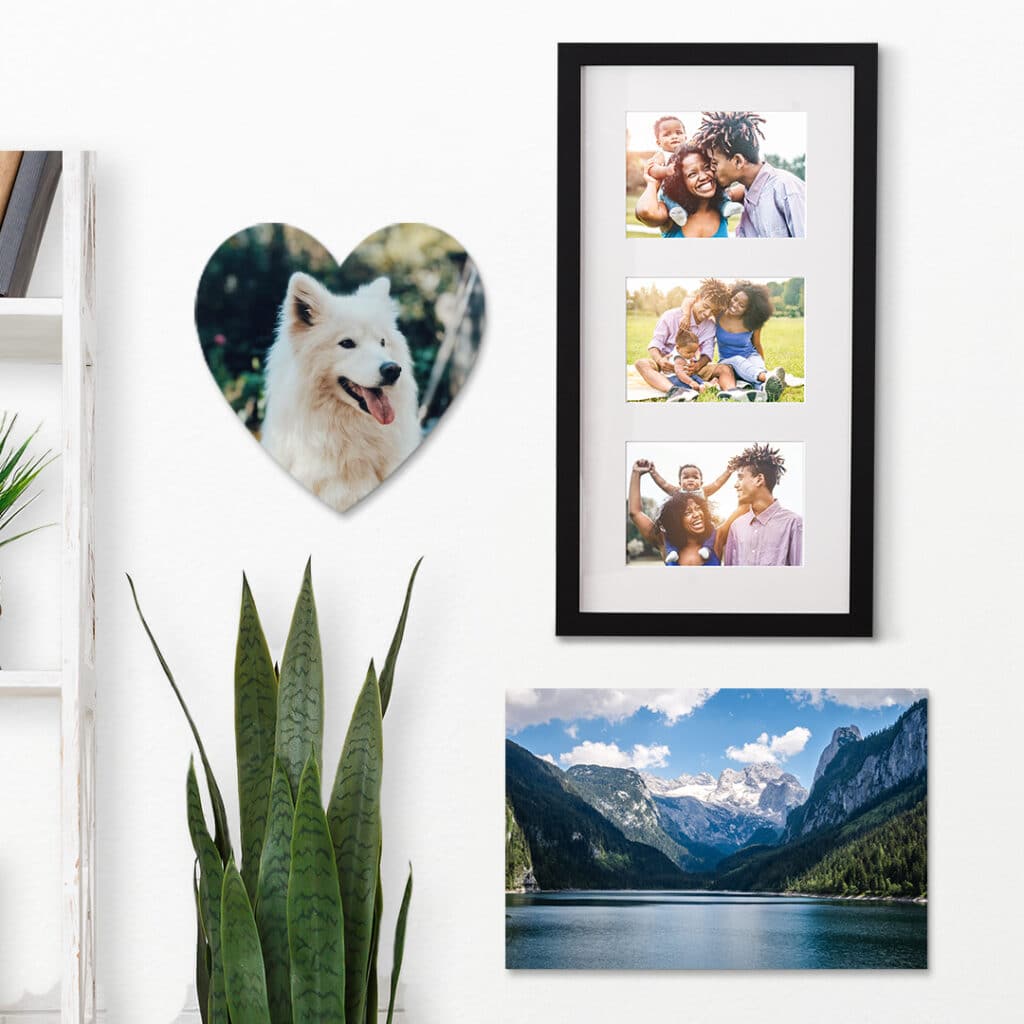 Snapfish has launched so many cool customizable home decor gifts this year, Check them out and add them to your Christmas List! Framed 8×8 Photo Tile | Photo Tile Gallery Sets | Photo Tiles, 8×12 | Photo Tiles, 12×12 | Heart-Shaped Photo Tile | Metallic Photo Tile, 8×8 | Metallic Photo Tile, 8×12 | Metallic Photo Tile, 12×12 | Framed Matted Prints, 3 Images, Black | Framed Matted Prints, 3 Images, White | 5×7 Framed Matted Print | Framed Matted Prints, White
Fun Puzzles + Gifts
Snapfish has a wide range of fun gifts for under the Christmas tree or even in the Christmas stocking. Check them out! 1014-Piece Puzzle | 110-piece Puzzles | 30-Piece Kids Puzzle | Colored Pencil Set | Cotton Drawstring Backpack | Custom Lunch Bag
Apparel + Accessories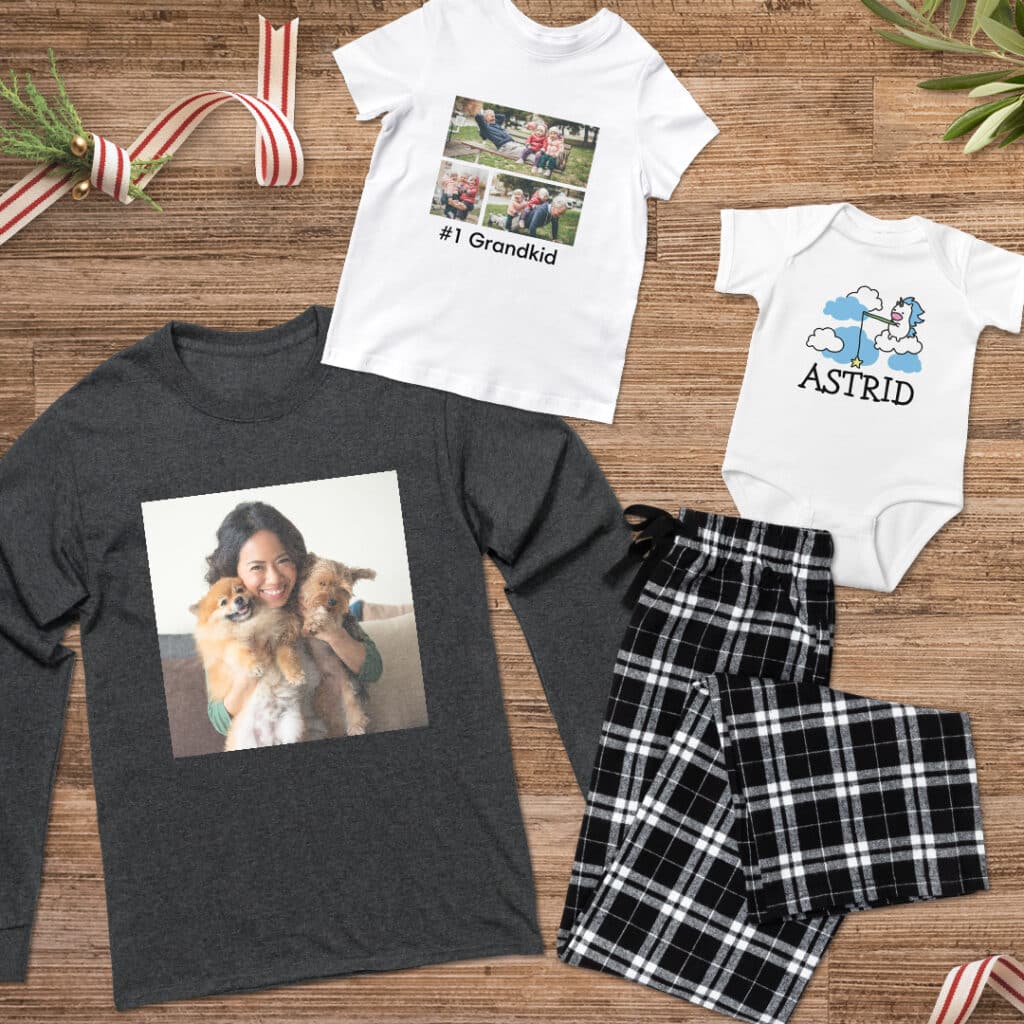 Wear your memories with pride with these stylish holiday gifts. Adult Crewneck Sweatshirt | Adult Longsleeve Shirts | Adult Baseball T-Shirts | Hooded Sweatshirt | Adult Pajama Pants | Toddler T-shirts | Baby Bodysuit | Custom Apron, Navy | Custom Button Pin
Home Gifts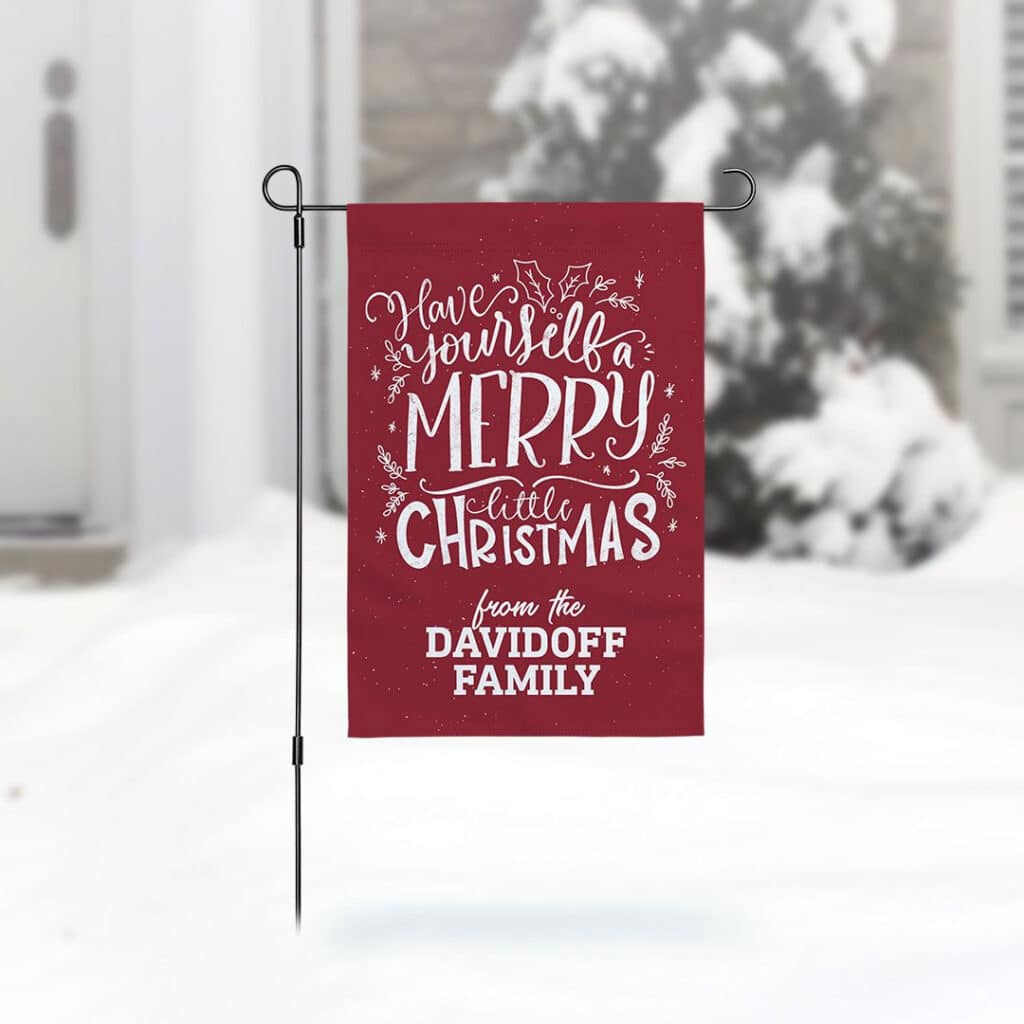 Style your yard this holiday with our custom decor products. Outdoor Stadium Blanket | Collage Outdoor Stadium Blanket | Garden Flags | Blankets | Pillows
Drinkware + Accessories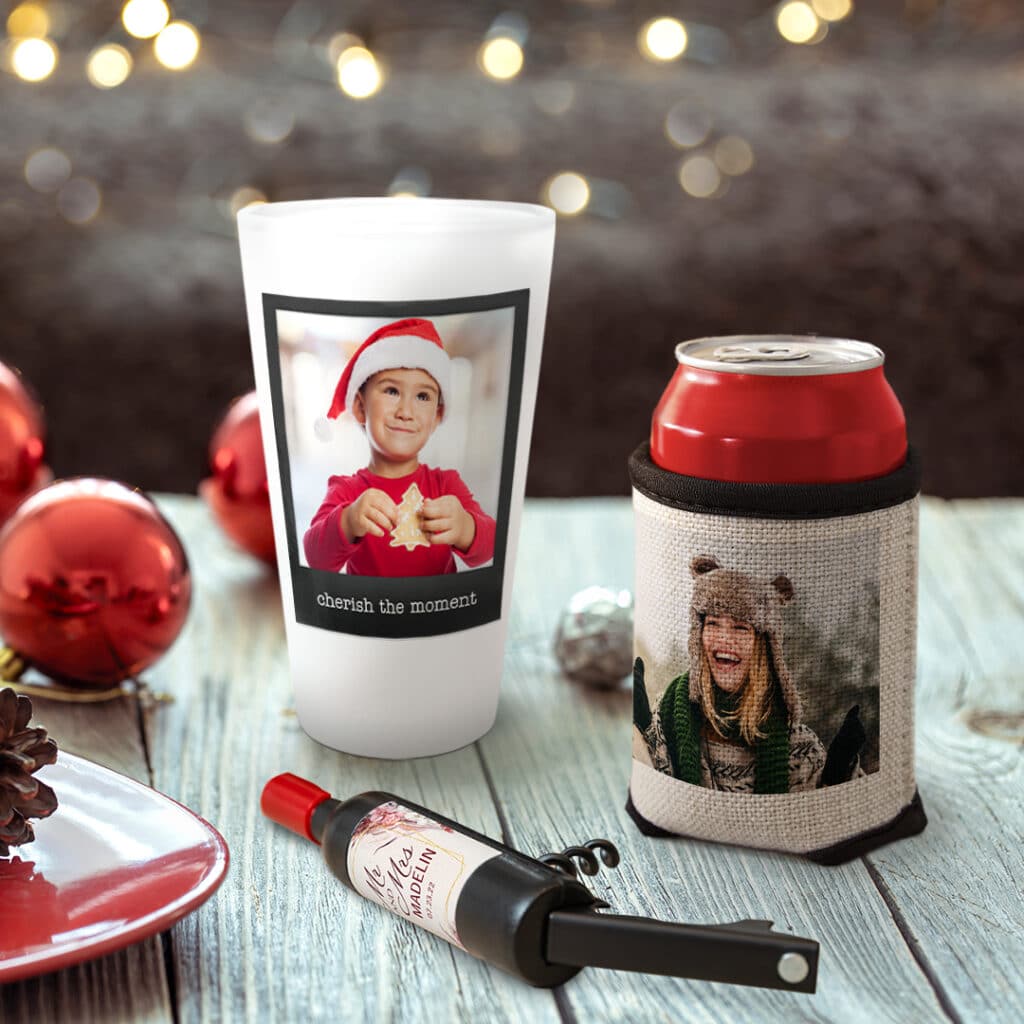 Drink to Santa's health with these new for 2022 drinkware gifts! 15oz. Color Accent Mugs | Pint Glass | Cloth Can Cooler | Wine Bottle Magnet with Corkscrew + Bottle Opener
Ornaments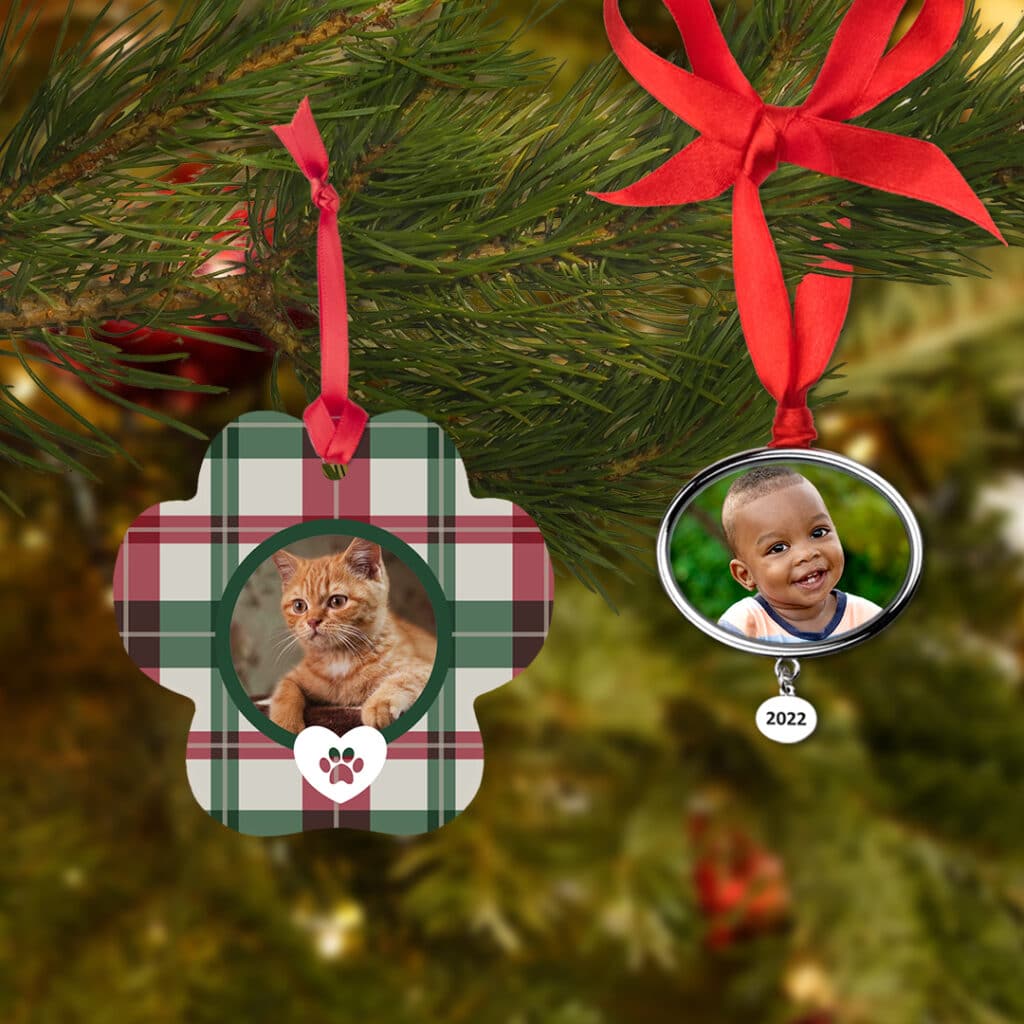 Who doesn't love trimming the tree! Create family traditions and new heirlooms with these new personalized tree decorations. Paw Print Aluminum Ornament | Silver Frame Ornament | Metal Holly Ornament | Porcelain Postcard Ornament | 2022 Christmas Ornament
Prints + Magnets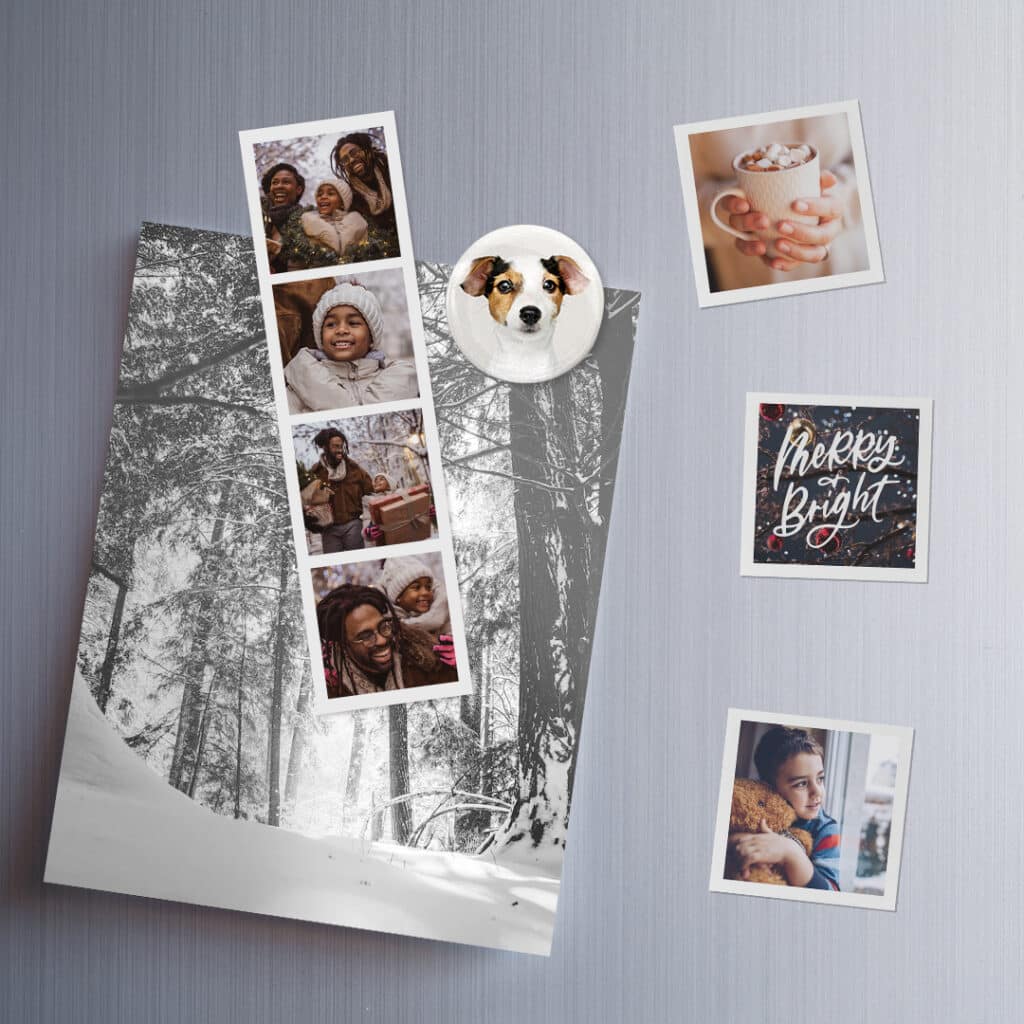 Print out those fun memories, send to family or just display around the home. Mini Square Prints, Set of 10 | Photo Booth Strips, Set of 4 | Car Magnet | Wine Bottle Magnet with Corkscrew + Bottle Opener | Round Photo Magnet | Magnetic Mini Prints, Set of 10 | Magnetic Photo Booth Strips | Event Magnet Sets
Don't forget to create your 2022 holiday cards too. Need help crafting the Christmas card message? For more tips on how to create the perfect, custom Christmas greeting card, check out our blog.
We love seeing what you come up with! Please tag us @SnapfishUS and #snapfish on Facebook, Instagram & Pinterest. Check out the Snapfish site for even more custom gift ideas.