Need some gift inspiration this Mother's Day? Look no further – we have impressive ideas for all the 'moms' in your life: Mom, Mama, Mommy, Step-mom, Grandma, Granny, Nana, Mother-in-law, Mom-in-law, Pet-mom, Adoptive mom, Nanny 'mom', Godmother, and every type under the (maternal) sun.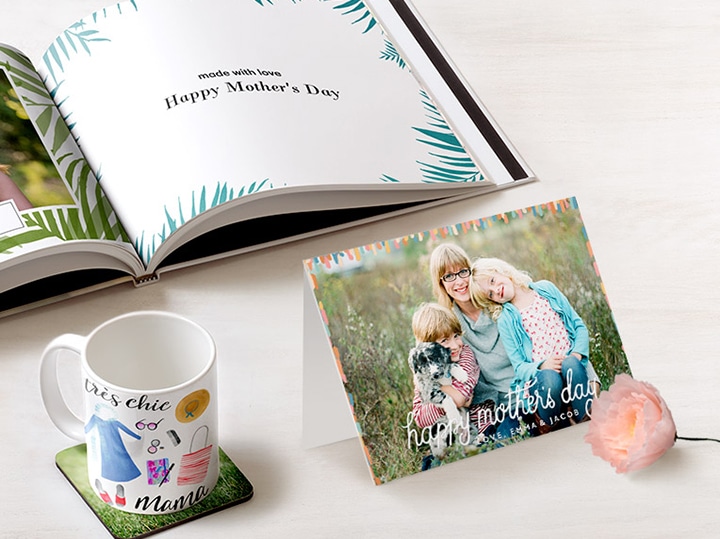 To start, create your personalized Mother's Day card. We also have plenty of non-photo card designs if you can't find a photo you like.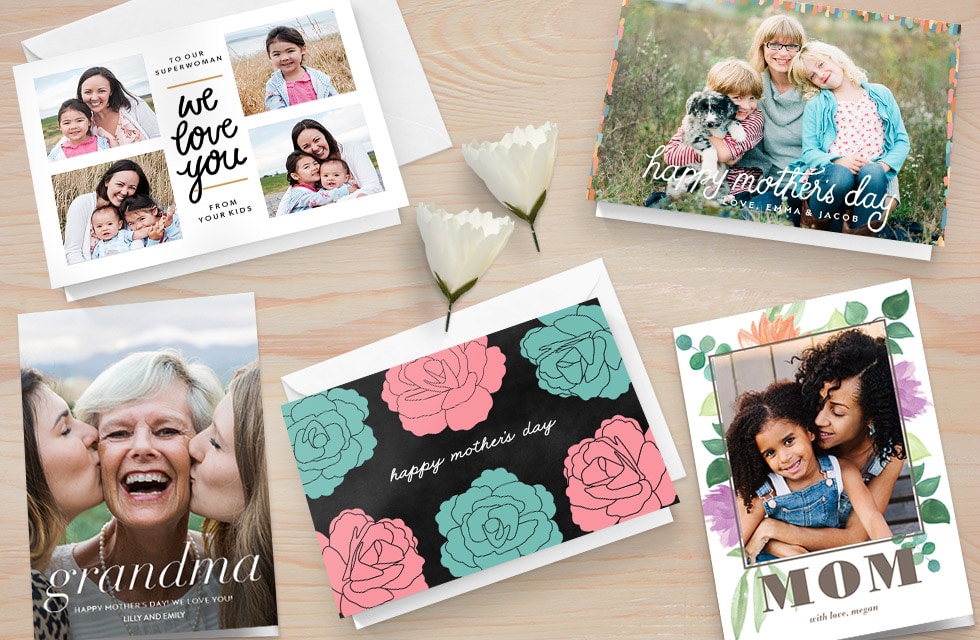 For more top Mother's Day card designs and ideas: https://www.snapfish.com/cards
Don't forget Grandma (or your favourite Aunt)!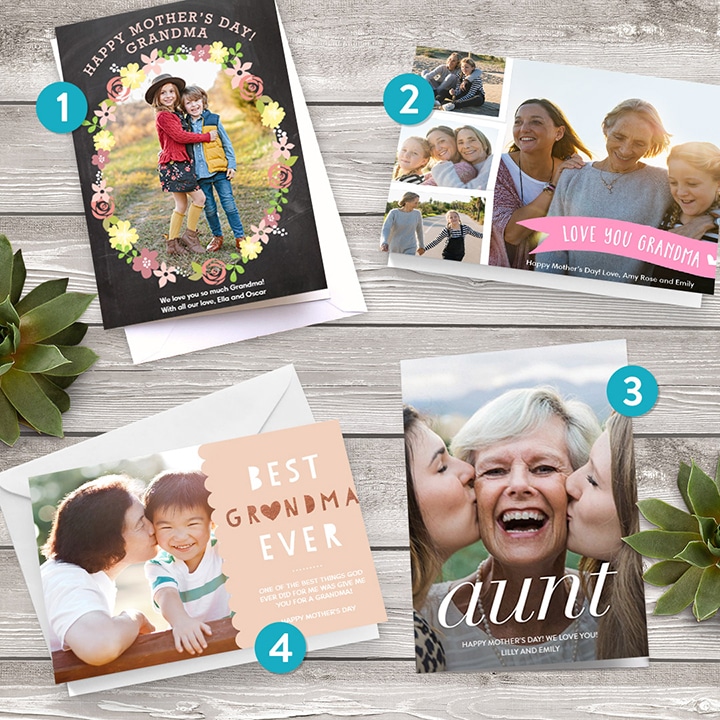 Charming coasters and journals:
Create collage coasters with kids' drawings of the family. Upload the images to the site and choose the collage layout option in the builder. Don't forget to add embellishments.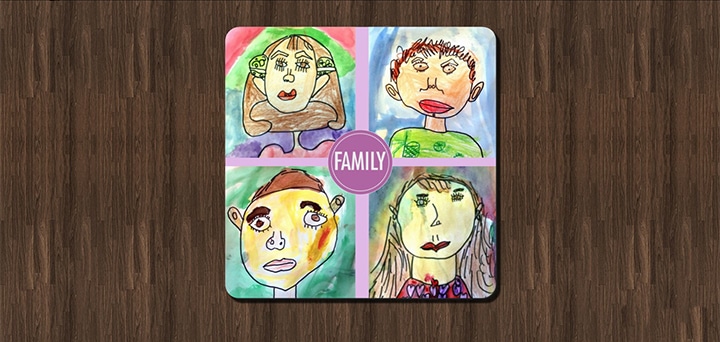 Create custom notebooks & journals for all her To Do Lists (and keeping those kids in check!)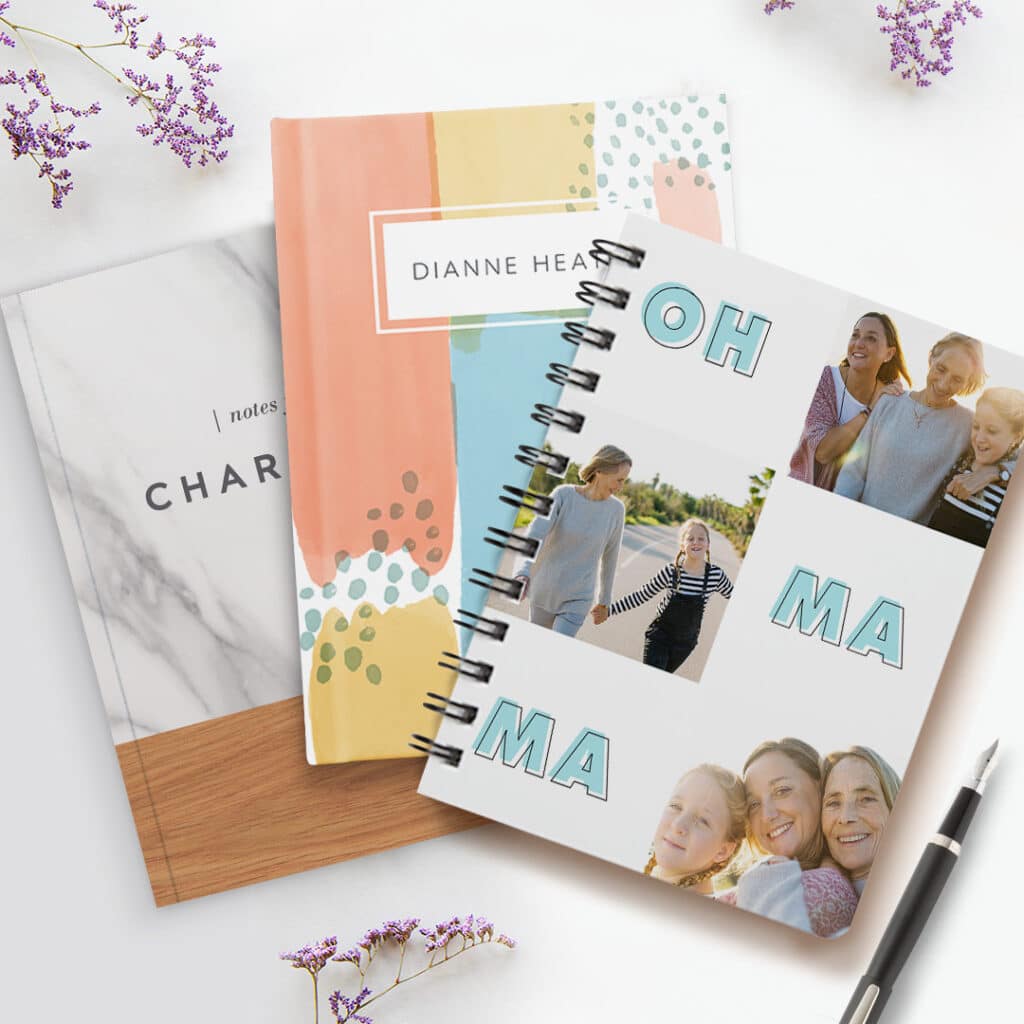 Create a special mug just for Mom
Top Tip: Add some extra wow when you create one of our customized mugs and fill it with a spring plant or her favorite candy.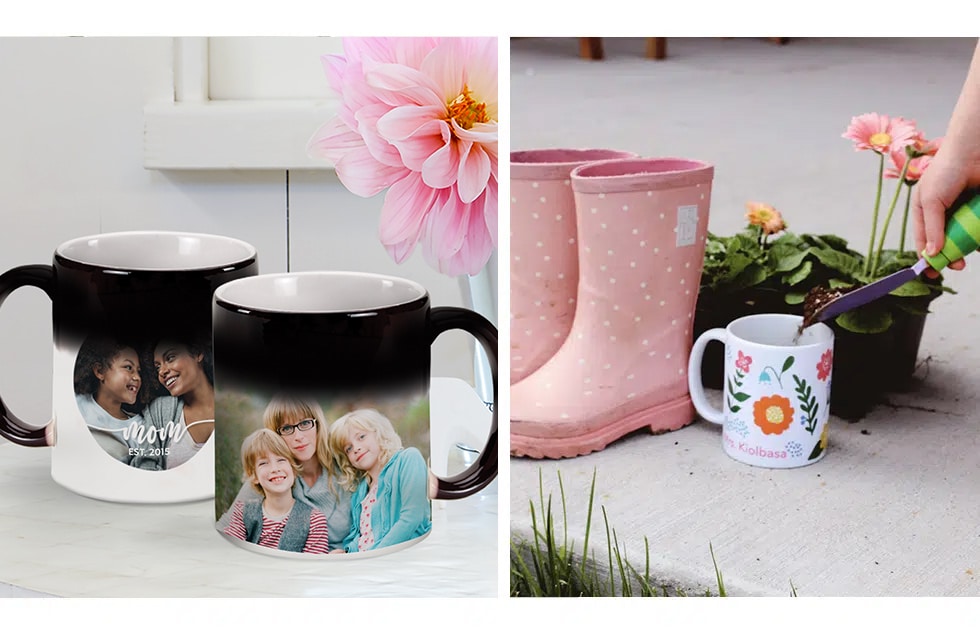 Remember Nana, too! She will love drinking her cup of coffee in a unique photo mug, created by you!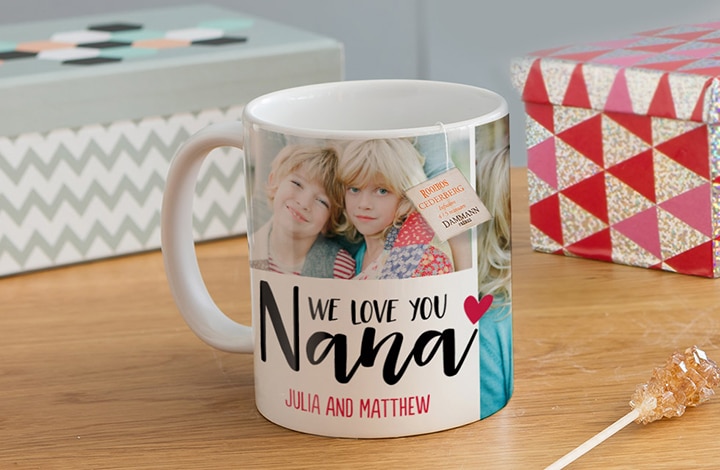 Don't have kids? Send Mom a gift from her beloved pet…
Customize a fun, chic water bottle to keep Mom well-hydrated (or a insulated coffee mug to keep her well-caffeinated!)
Design a blanket and pillow combo to keep Mom snuggly when she's binge-watching her latest guilty pleasure. We have a variety of matching designs, or you can create your own from scratch.
Create a photo book that celebrates all those special moments with Mom – mix it up with photos, scanned/ photographed special drawings, text and embellishments. Find out how: https://www.snapfish.com/blog/create-the-best-mothers-day-photo-book/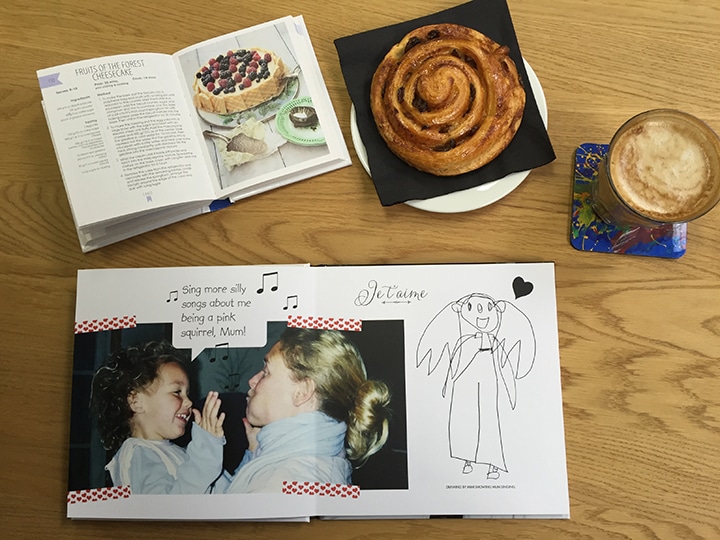 Turn your kids' art into delightful, truly one-of-a-kind wall decor for Mom to proudly display. Find out how:
https://www.snapfish.com/blog/curate-your-own-unique-photo-art-filled-space/
https://www.snapfish.com/blog/bathroom-inspiration-photo-acrylics/
Create a photo collage of family highlights for Mom's wall or table.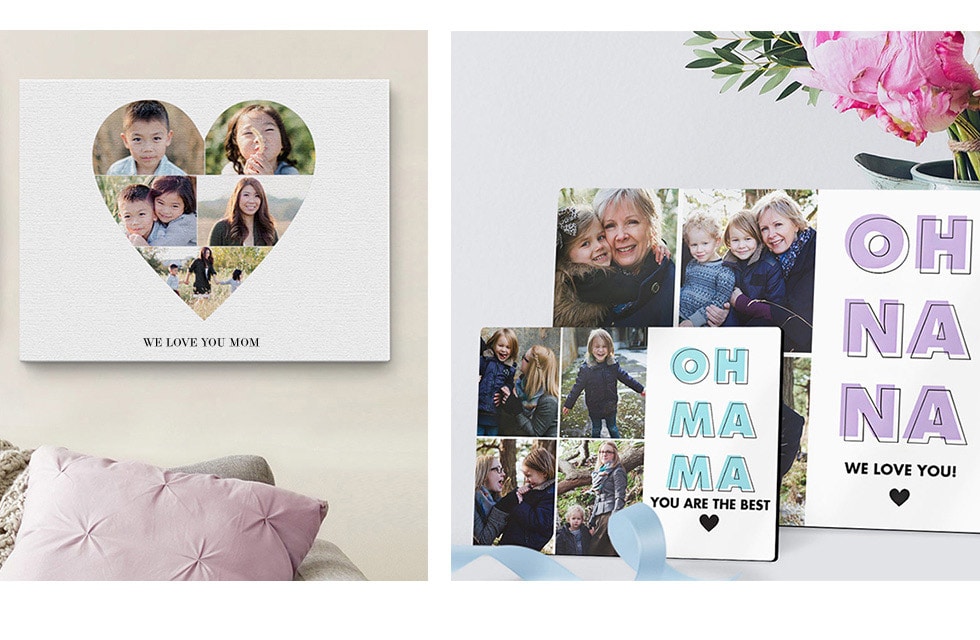 Create a very special recipe book full of favorite dishes you enjoy cooking up with Mom.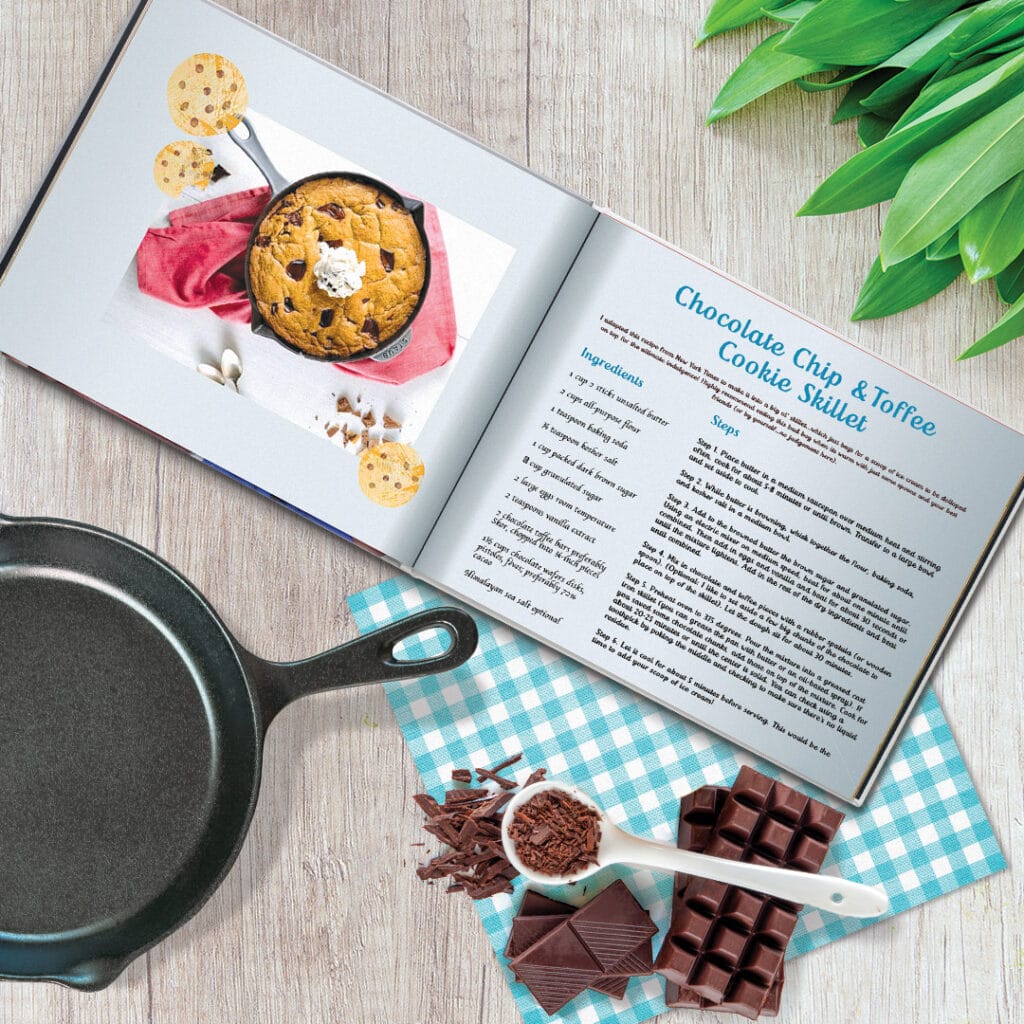 Gift Mom her very own Fabulous Mom Memory Book. Print it in a smaller, portable size so she can carry and enjoy it anywhere!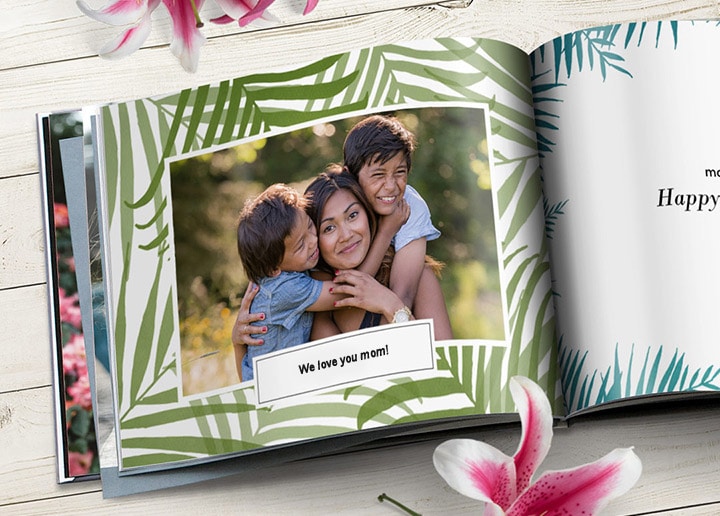 Top Tip: Check out our wide range of Mom Embellishments. Mother's Day embellishments can be found in Embellishments > Special Occasions > Mother's Day: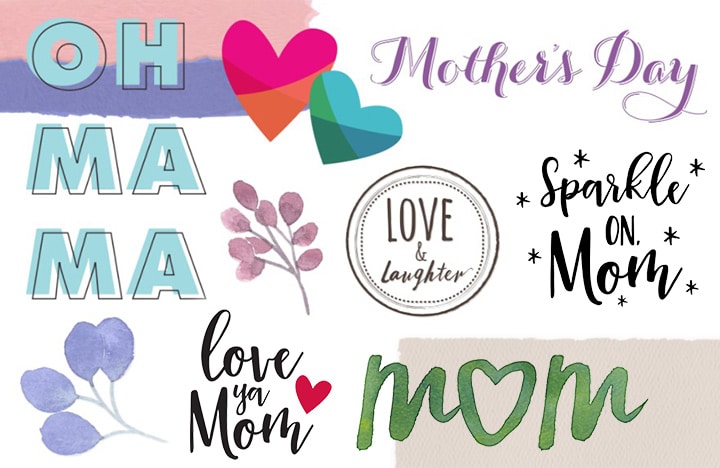 More Mother's Day Gift Ideas on the blog:
https://www.snapfish.com/blog/show-mum-shes-best-top-10-mothers-day-gift-ideas/
https://www.snapfish.com/blog/easy-mothers-day-gifts/
https://www.snapfish.com/blog/spring-fun-something-for-mom/
https://www.snapfish.com/blog/diy-personalized-stationery-gift-set-for-mothers-day/
We love seeing what you produce. Please tag us @SnapfishUS and #snapfishUS on Instagram when you share your personalized Mother's Day Cards and Gift creations.