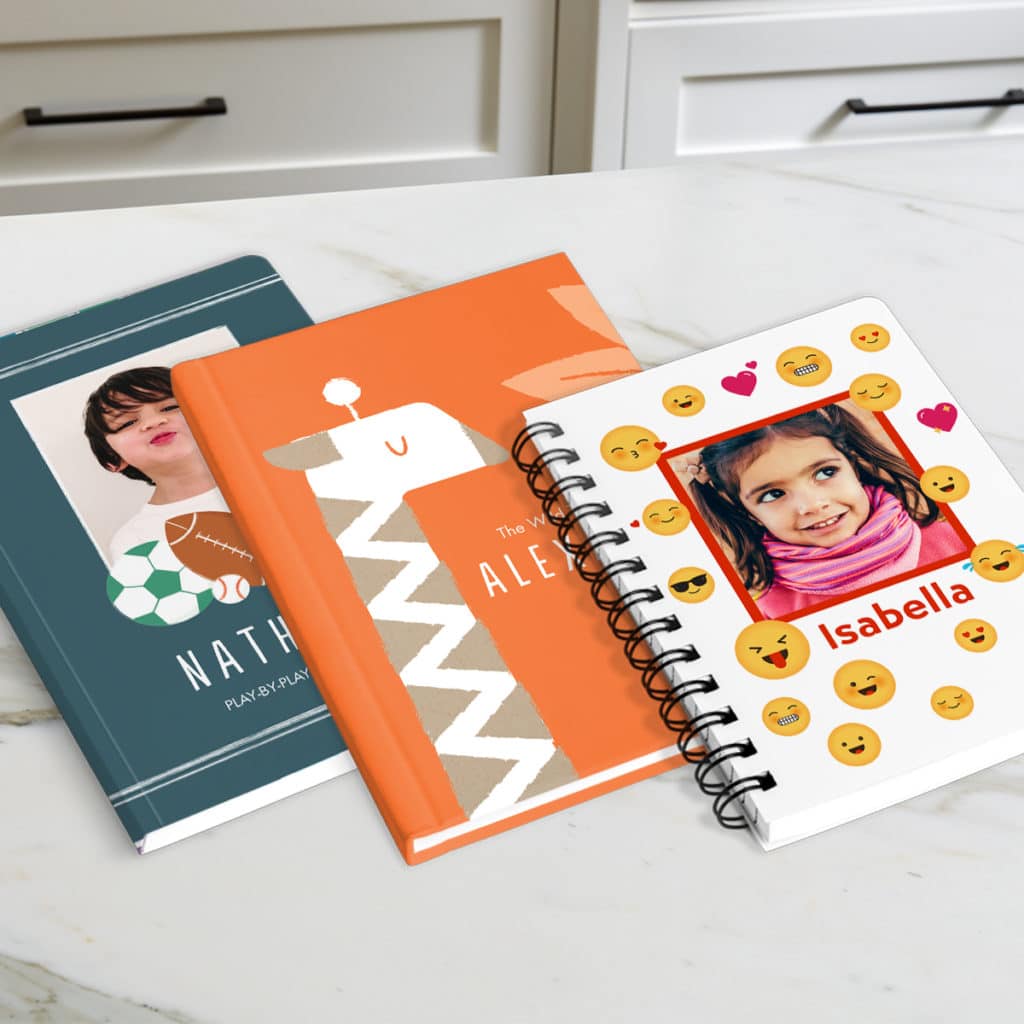 As summer winds down, parents, teachers, and students all start gearing up for the upcoming school year. While some kids may drag their feet at the thought of heading back, some are excited for the change. After all, a new school season usually means new school supplies! Let us help your student start the year off right with some fresh, personalized accessories. Whether they're heading back to campus or learning from home, we've got them covered!
Student Essentials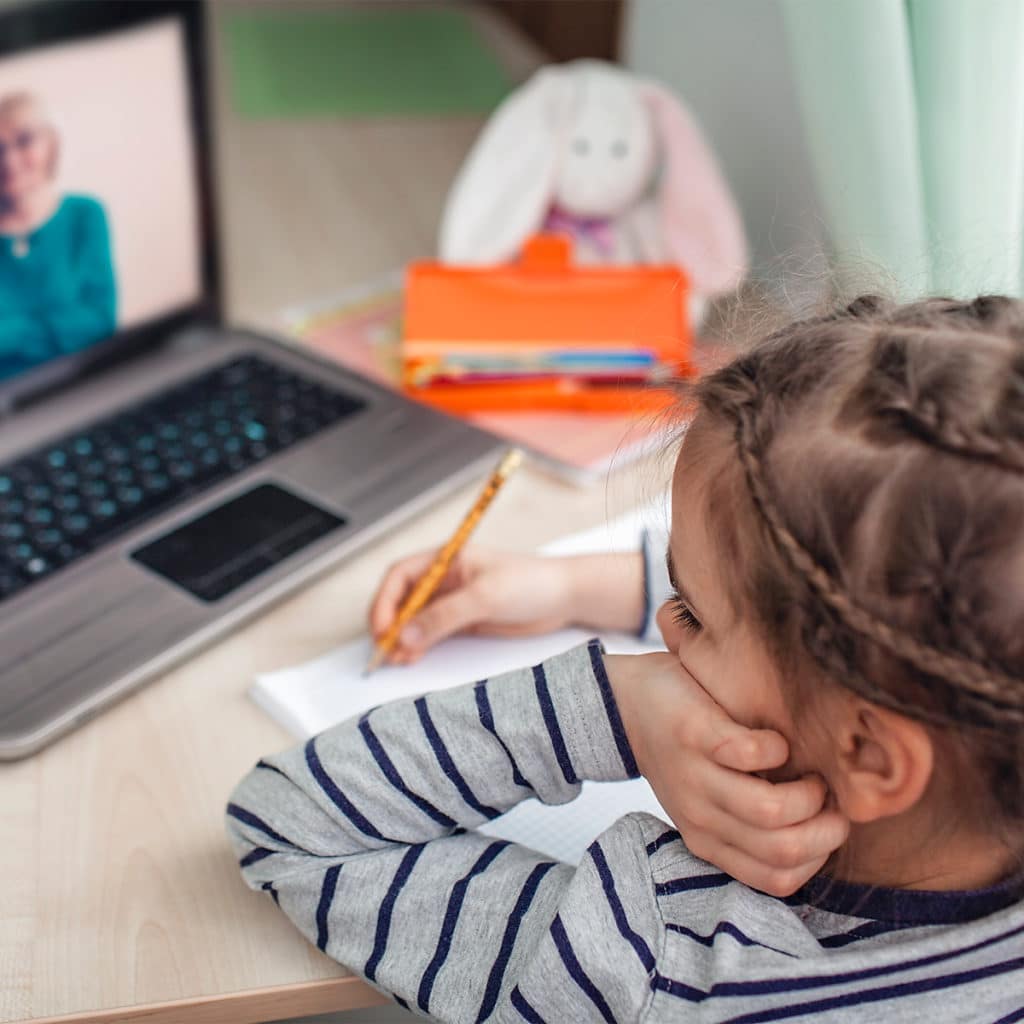 From kindergarten to college, we've got lots of ways for your students to customize all their scholarly essentials. First and foremost, they'll need plenty of paper on hand for assignments, brainstorms, and occasional doodles. Our spiral notebooks, softcover and hardcover journals are sure to make notetaking a breeze. Plus, you can personalize the cover with a name, photo, and cute design.
Looking for ways to keep them organized and on track? Custom calendars are a big help! Our 8.5×11 wall calendar is one of our best sellers and easy to use. Perfect for keeping track of homework due dates and days off. Make sure to personalize with photos and special dates like birthdays.
If your littlest scholars seem to always misplace their belongings, we have a couple of ways to label school supplies. Custom stickers are great for tagging pencil boxes, calculators, notebooks, and other necessities. You can also customize luggage tags and keychains to help identify which backpack is theirs. If not everything fits into their backpacks, not to worry as we have some cute tote bags to help carry extra supplies. Be sure to personalize it! You can add initials, fun phrases, and colorful embellishments to make their bag stand out from the crowd.
While at school, hydration is key to helping kids stay focused on their studies. Make sure they have a water bottle handy! We've got two great options to choose from: stainless steel and insulated. Both bottles can be personalized with photos, names, and cool designs. Plus, they're reusable and eco-friendly so you can feel great about saving money and the planet!
If your student has a locker, they're going to want to decorate it with something cool. Print off some photo magnets so they can stick all their favorite faces on their locker door.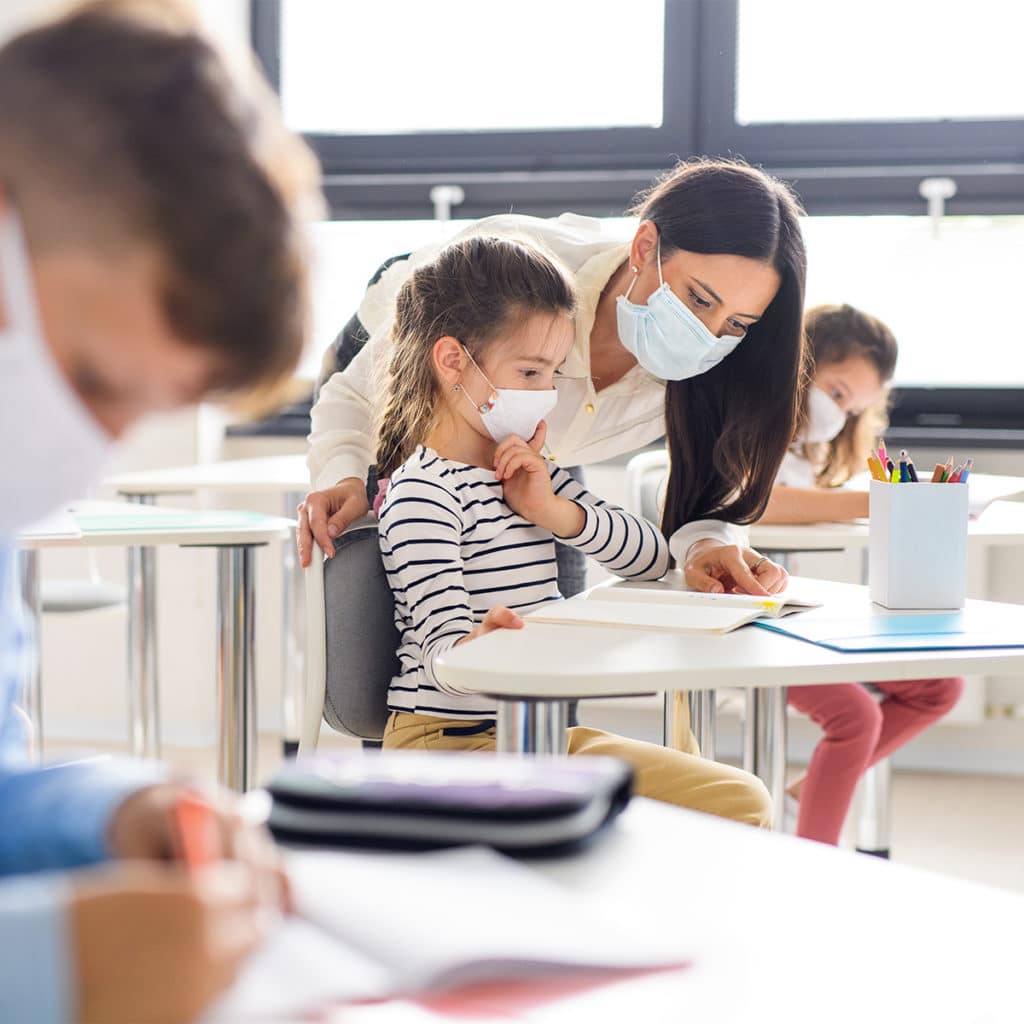 Last but not least, if you're heading back into the classroom, a lot of schools will be requiring face masks to be worn. Might as well get creative and design a custom face mask for the classroom! Choose your size, large or small, and pick one of our exclusive designs or personalize with your own photos. Make sure to order multiple masks so you always have extras on hand.
Teacher Essentials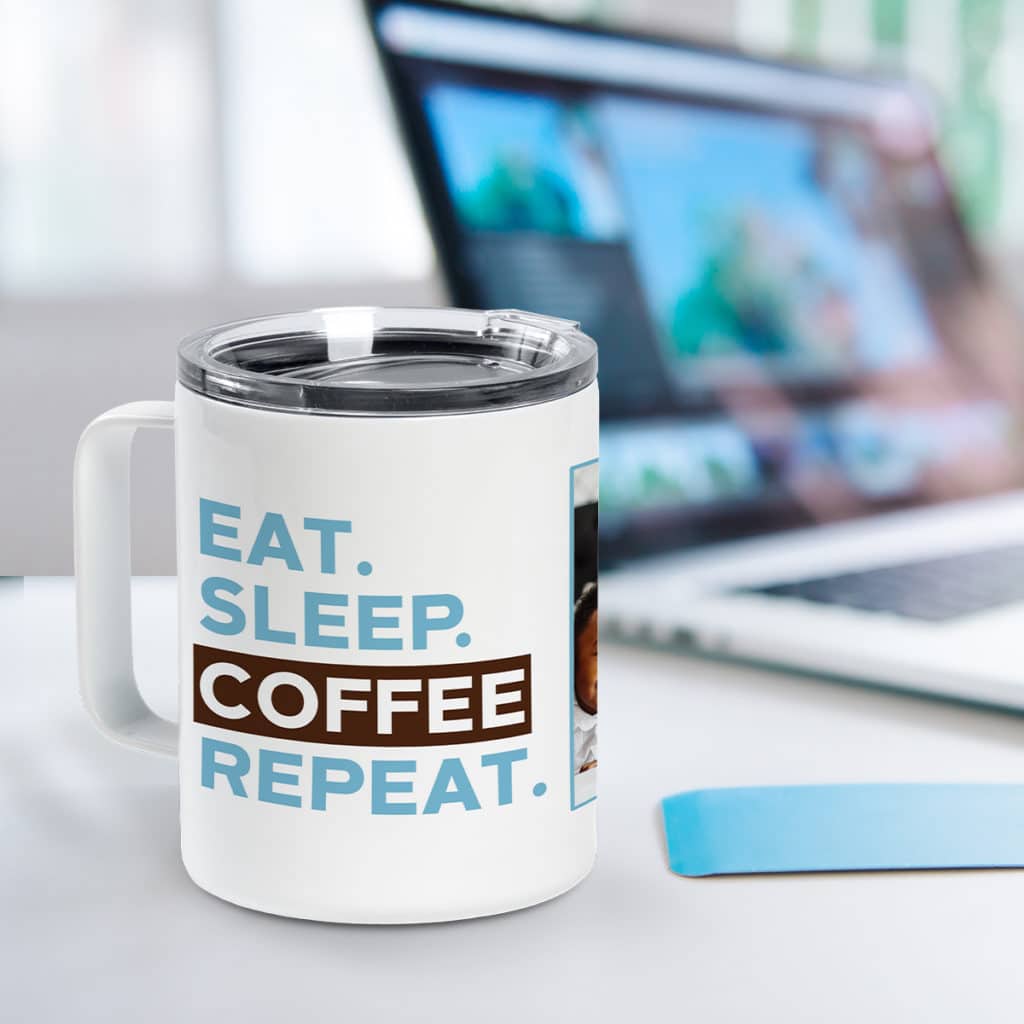 So now that the students have their supplies, let's get the teachers and parents ready! We've got plenty of ways to decorate your workspace, whether it's at school or home.
Custom calendars are great for starting the school year off right. Grab a 12×12 wall calendar for the classroom wall and a wood block desk calendar for yourself.  The best part about our calendars? You can choose your starting month. No more wasted calendar pages halfway through the year!
Just like our students, teachers and parents will need plenty of paper to write on so spiral notebooks, softcover and hardcover journals are critical. If you're using a computer instead,  make sure you have a custom mousepad for your desk. Decorate yours with photos, monograms, or whatever you like!
Busy grading papers? Let's keep everything tidy and organized with custom desktop accessories. Our leatherette and acrylic desk sets are a great choice for storing pens, pencils, and other grading essentials. Make sure you grab an acrylic paper weight too, so papers won't go flying off your desk.
Last but not least, every teacher needs a favorite beverage close at hand. Whether you choose a hot or cold one, make sure you're sipping in style with a personalized cup! For the commuters, we have an insulated tumbler, travel tumbler, and travel coffee mug with handle that will easily fit in standard cupholders. For the home office we have plenty of photo coffee mugs to choose from including an insulated coffee mug and a grande coffee mug with lid.
DIY Ideas
If you're feeling extra crafty, we have a couple of DIY ideas you can get creative with!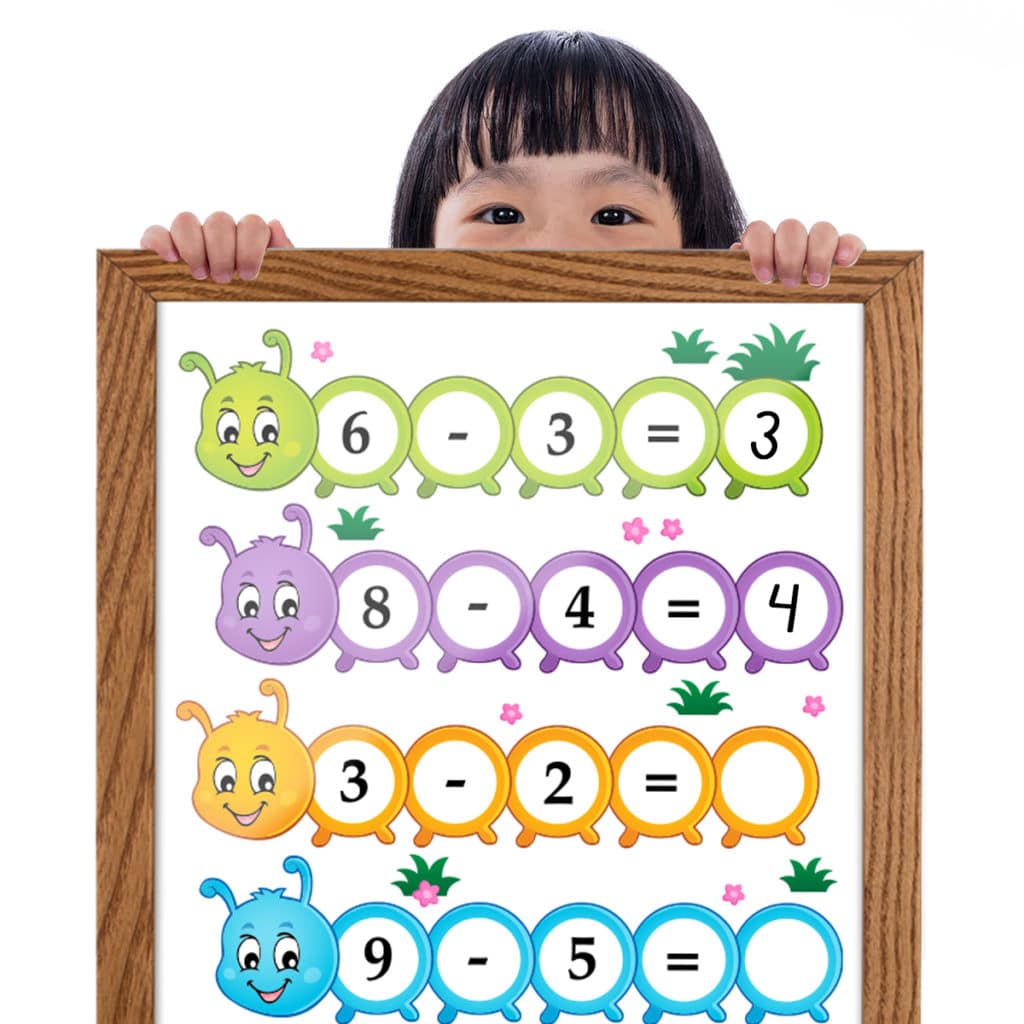 First up is a DIY dry erase board. In our original blog post, this dry erase board was created for a cute kids' calendar. All you need to do is order a large poster print of a blank calendar grid and place it behind a glass frame. Dry erase markers will easily wipe away from the glass surface so you can reuse anytime. Parents can update this idea for the school year with a poster print of a blank worksheet for practicing cursive, times tables, or printing a blank grid for math problems. Just simply print up whatever you like and switch out anytime. Any of our poster-sized prints can be ordered with a glass frame, making it super simple to purchase!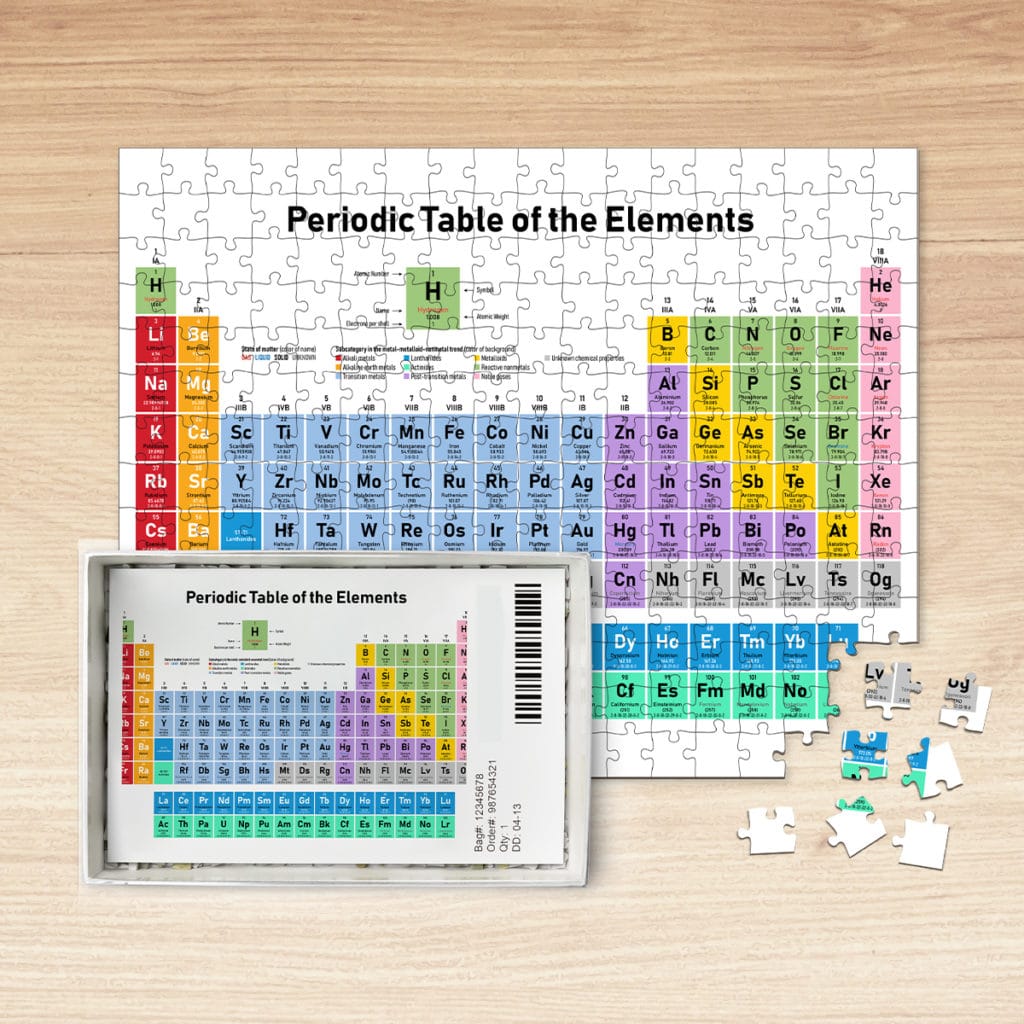 Another cool idea for the school year is creating an educational photo puzzle. For preschoolers, you can create a fun puzzle featuring numbers or letters. If older students are taking geography this year, how about creating a colorful puzzle with a map of the United States of America? Or what about your science student who is starting to explore our solar system? The possibilities are endless when you can design your own puzzle!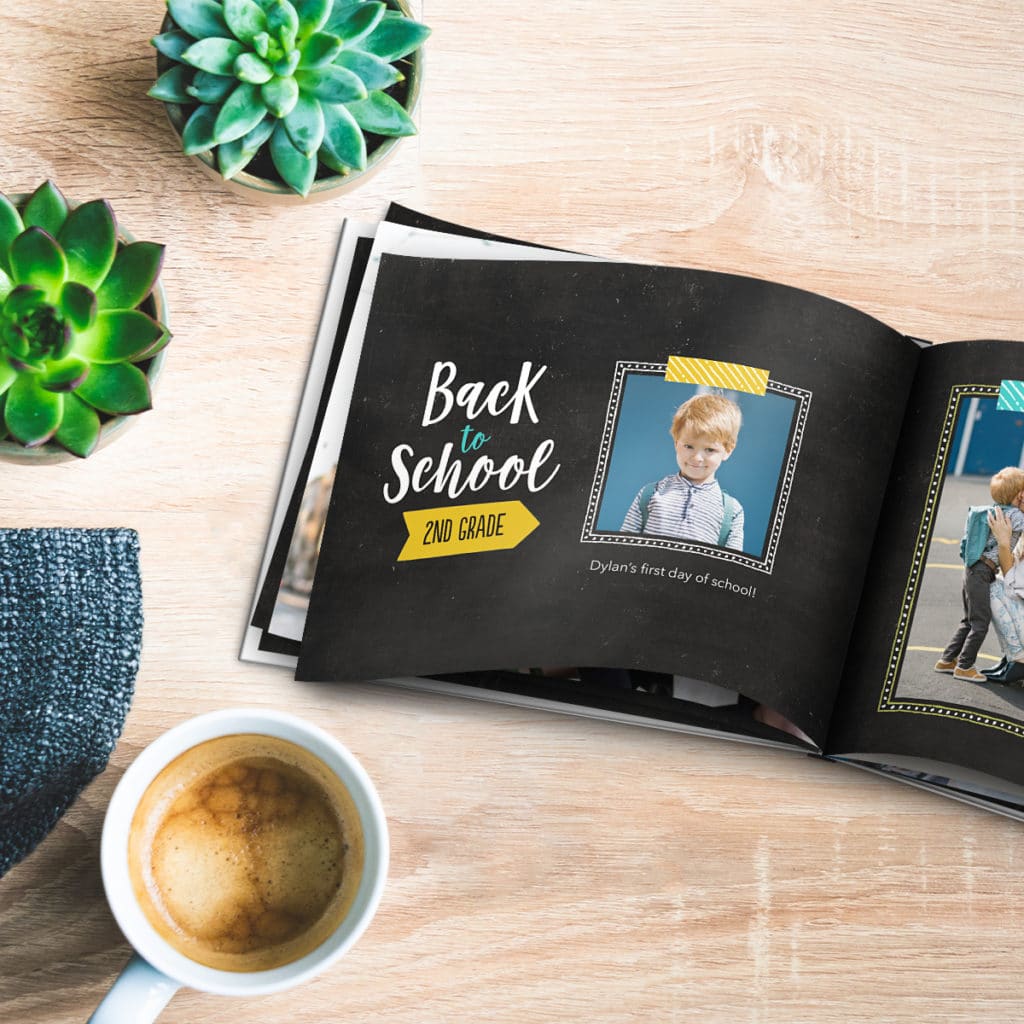 Hopefully you've found some great ideas for adding a little fun and flair to your back to school supplies.  Please share your back-to-school creations with us on social media! Just tag us using @snapfishus on Instagram or Facebook with your photos or use the hashtag #snapfish. You can also follow us on YouTube, Twitter and Pinterest, too!